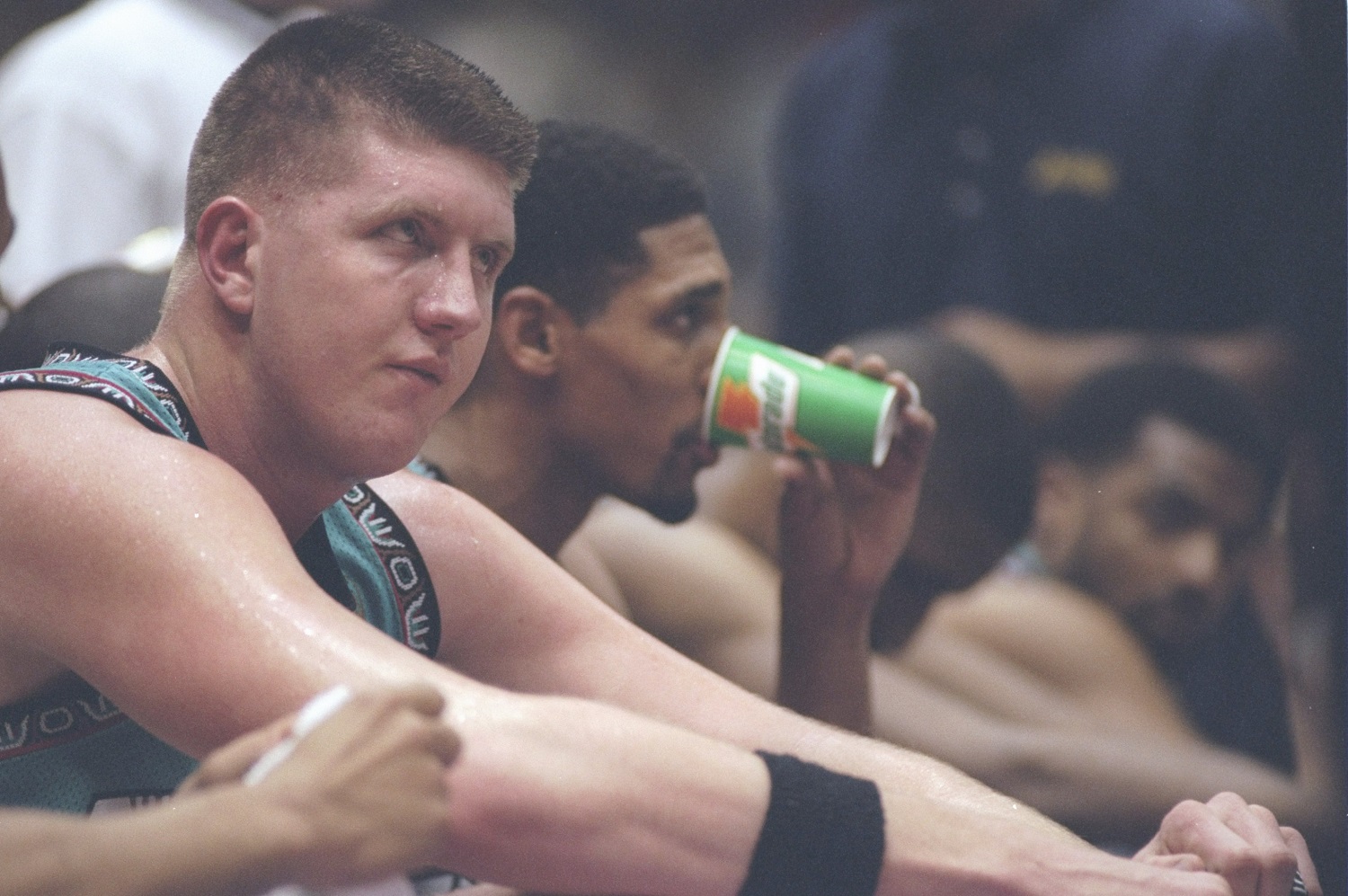 What Happened to Former NBA Lottery Pick 'Big Country' Bryant Reeves?
A look back on the career of former NBA lottery pick 'Big Country' Bryant Reeves and where the two-time All-American is today.
Once upon a time, Bryant Reeves was the face of a franchise. After a stellar run at Oklahoma State, where he led the Cowboys to the Final Four, the man affectionately known as "Big Country" became the first-ever draft pick of the Vancouver Grizzlies and became somewhat of a folk hero. Standing seven feet tall and weighing somewhere in the vicinity of 300 pounds, he certainly looked the part of a menacing figure. But with that flattop and that big country smile and soft-spoken demeanor, he was just so damn lovable.
Unfortunately, just six years after being taken with the sixth overall pick in the 1995 NBA draft, just one spot behind future Hall of Famer Kevin Garnett, Bryant Reeves was out of basketball, his career cut short by injuries. And then "Big Country" just seemed to disappear off the face of the planet.
So where exactly is Bryant Reeves today?
Bryant Reeves was a dominant force at Oklahoma State
Coming from the small town of Gans, Oklahoma, Bryant Reeves arrived at Oklahoma State in 1991 and immediately became the starting center, although he didn't have a very big role in the offense. He averaged 8.9 points per game but it was during this freshman campaign that he received the "Big Country" nickname, given to him by teammate and future NBA player Byron Houston after Reeves' first trip on an airplane.
With Houston and guard Corey Williams gone to the NBA, Reeves played a much bigger role in Eddie Sutton's offense and led the Cowboys to a second straight NCAA Tournament appearance, averaging 19.5 points and 10 rebounds, earning Big Eight Player of the Honors. He put up similar numbers in his junior season in 1993-1994, averaging 21 points and 9.7 boards, which earned him his second consecutive First-Team All-Big Eight selection. He was also named a Second-Team UPI All-American and a Third-Team AP All-American. However, Oklahoma State, who had earned a No. 4 seed in the NCAA Tournament, was upset in the second round by No. 12 Tulsa.
"Big Country" had the best season of his collegiate career in 1994-1995, averaging 21.5 points, 9.5 rebounds, and 1.6 blocks per game, once again winning Big Eight Player of the Year and again was named to multiple All-American teams. But more importantly, the Cowboys made a fantastic run in the NCAA Tournament.
Again a No. 4 seed, OSU first ousted No. 13 Drexel and then breezed by No. 5 Alabama, setting up a matchup with Tim Duncan and No. 1 Wake Forest. The Cowboys won by five and then went on to smoke Marcus Camby and No. 2 UMass, 68-54. Bryant Reeves played all 40 minutes against the Minutemen and scored a game-high 24 points, also pulling down 10 rebounds to send OSU to the Final Four for the first time since 1951. The Cowboys lost to eventual champion UCLA in the national semis but "Big Country" was named to the All-Tournament Team and was off to the NBA.
The NBA career of 'Big Country'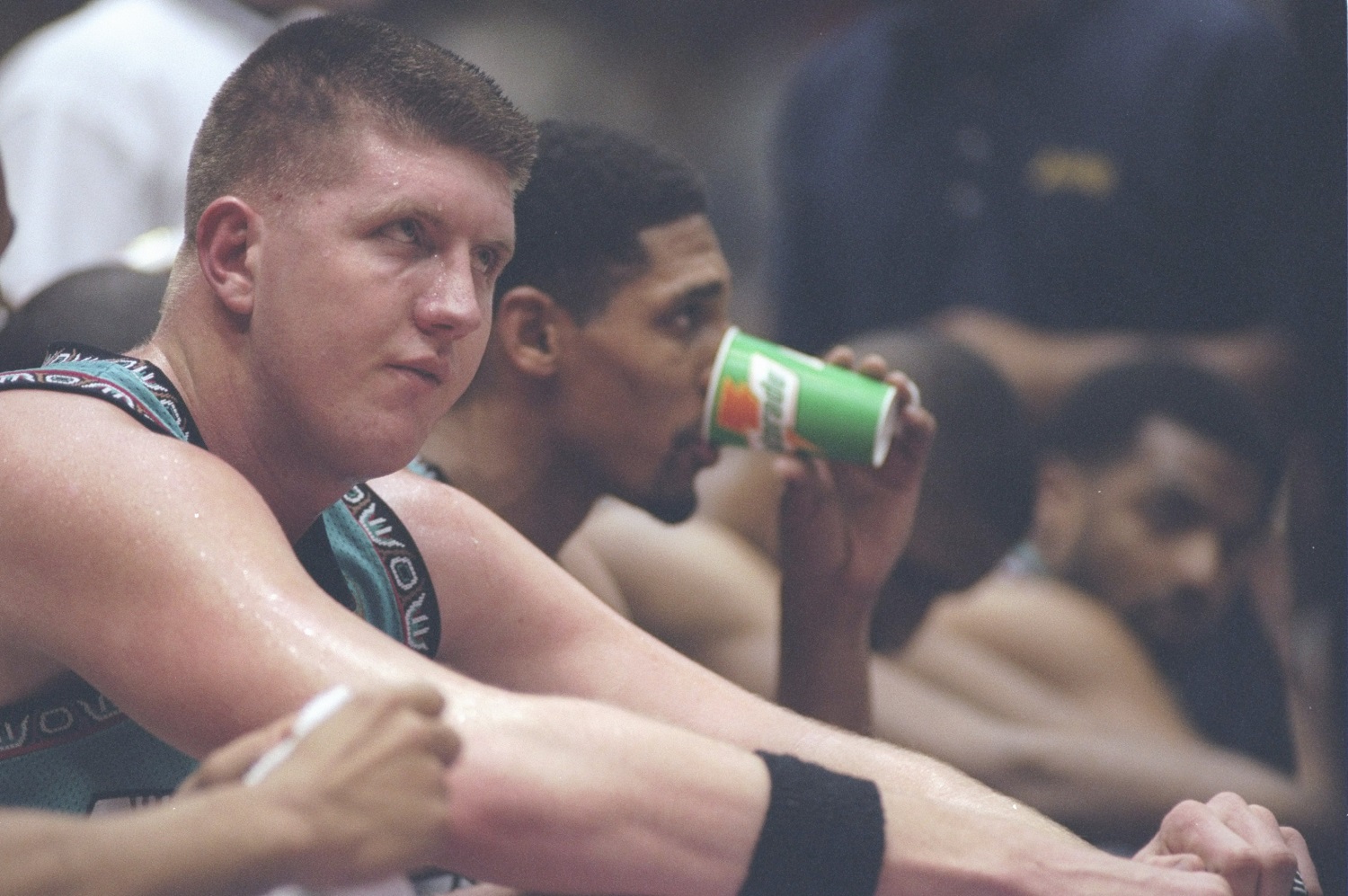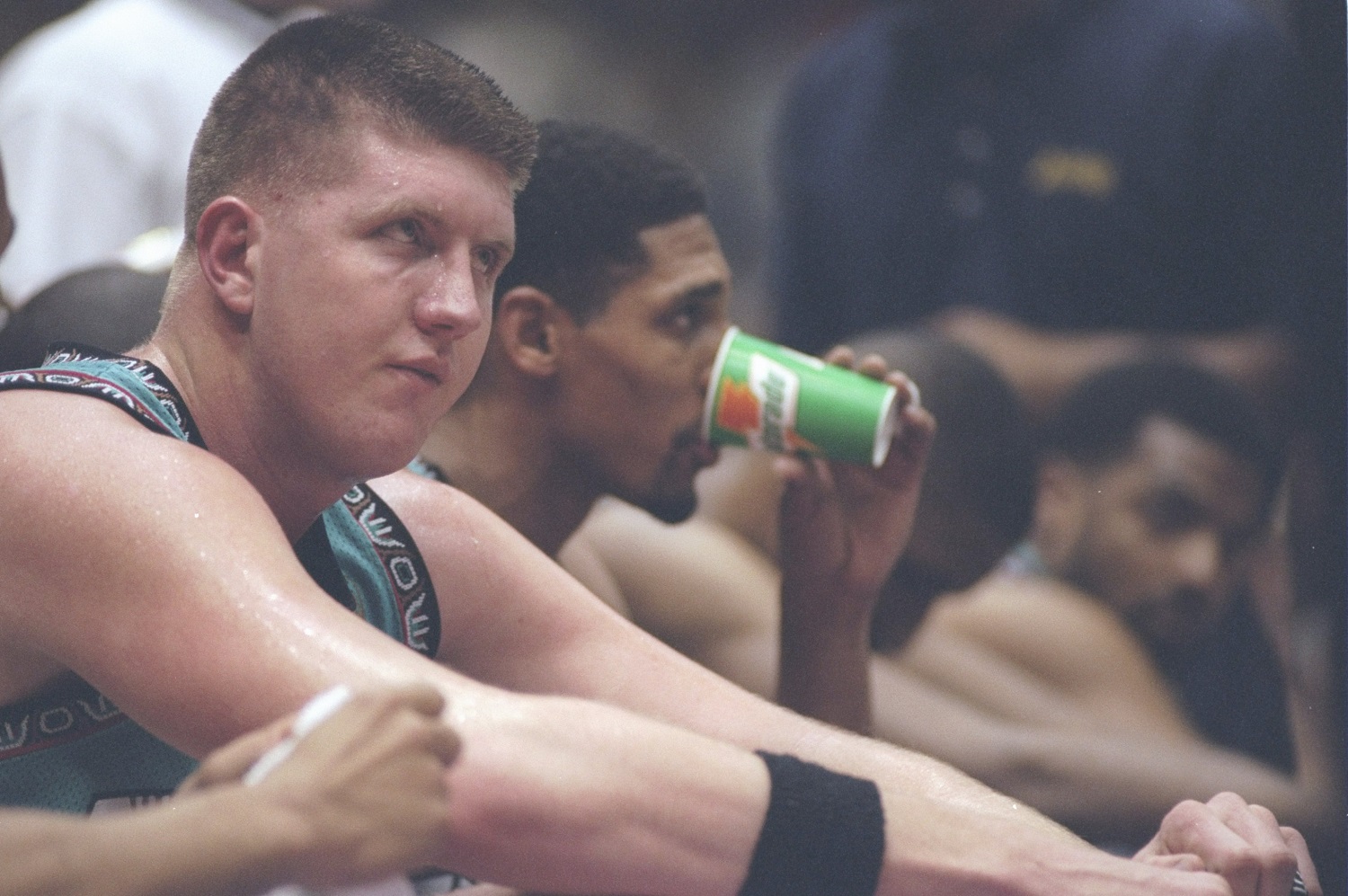 The 1995-1996 season was the first in the NBA for the then-Vancouver Grizzlies and they made Bryant Reeves their first-ever draft choice, selecting him with the sixth overall pick. The Grizzlies were certainly not a good team, finishing last in the Western Conference (as expansion teams do) with a 15-67 record. But, individually, "Big Country" had a solid rookie season, averaging 13.3 points and 7.4 rebounds, and was named to the All-Rookie Second Team.
In his second season, Reeves was even better, although the Grizzlies were actually one game worse, going 14-68 to once again finish with the worst record in the NBA. Bryant Reeves averaged 16.2 points and 8.1 rebounds in 1996-1997 and was rewarded with a six-year/$61.8 million contract extension. He was even better the following season, averaging 16.3 points while shooting a career-high 52.3% from the floor. The season was highlighted by a career-high 41-point performance against the Boston Celtics.
Unfortunately, injuries began to pile up for Bryant Reeves over the next few years. He played in just half of the 50 games in the lockout-shortened season in 1999 and his scoring averaged dipped to 10.8 points per game. In 1999-2000, it fell to 8.9. In 2000-2001, it fell to 8.3. The Grizzlies then made the move to Memphis but "Big Country" played in just two preseason games ahead of the 2001-2002 season and had to be carried off the floor on a stretcher due to a back injury in his final game. He never played in the NBA again and just disappeared.
Bryant Reeves played 395 games in the NBA during his six-year career, averaging 12.5 points and 6.9 rebounds. His 4,945 points still rank eighth on the Grizzlies' all-time scoring list.
Where is Bryant Reeves today?
When Bryant Reeves left the NBA in 2001, he really left. While a lot of guys will show up to a game here and there or give a random radio interview or go into coaching, "Big Country" was just gone. Nobody seemed to be able to find him, not even any of his old teammates.
In the mid-2010s, a filmmaker from Vancouver, Kat Jayme, set out to find Bryant Reeves. She'd watched him growing up and absolutely loved him. Again, most times it was hard not to. She received a $100,000 grant that allowed her to really pursue this goal of tracking down her basketball hero, a pursuit that ended successfully.
Jayme premiered her 43-minute documentary, aptly titled Finding Big Country, in 2018, and about midway through the film, there's Bryant Reeves. Never a fan of the spotlight, Reeves simply went back to Oklahoma following his NBA career and is now a cattle farmer and a family man. Yes, he wishes his basketball career had been longer but he's perfectly content with his life.
Those wanting to know a little more on Bryant Reeves will get their chance on Wednesday night when Finding Big Country premieres on ESPN.
*All stats courtesy of Basketball-Reference