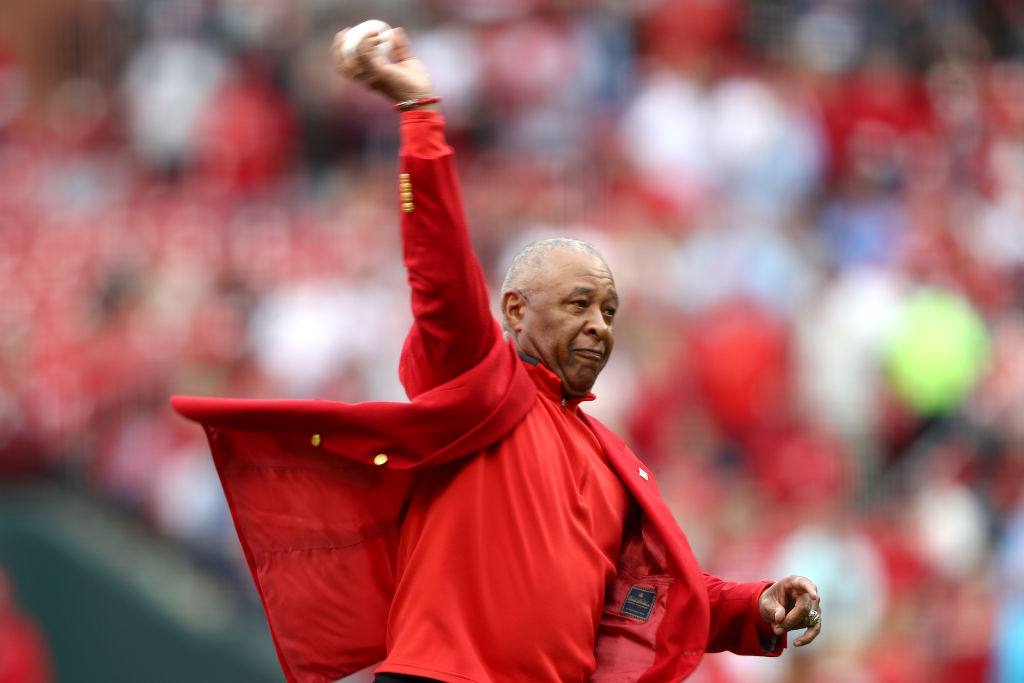 What Happened to St. Louis Cardinals Great Ozzie Smith?
During his playing career, Ozzie Smith endeared himself to St. Louis Cardinals fans. What happened to the legendary shortstop?
While Major League Baseball may bit a bit more conservative than the other pro sports, some players grow into larger than life figures. Babe Ruth, for example, shone as one of the United States' first celebrity athletes. Derek Jeter would follow in his footsteps, transforming from a quiet kid into a New York Yankees legend. In St. Louis, however, few men stole the spotlight like Ozzie Smith.
While Smith's defensive skill was unforgettable, it's been over 20 years since we last saw the Wizard of Oz shine at shortstop. What happened to Ozzie Smith after he retired from professional baseball?
Ozzie Smith's road to Major League Baseball
After spending the early years of his life in Alabama, Ozzie Smith and his family moved to Los Angeles. In California, the boy started to show the athleticism that would later make him famous.
In high school, Smith played both basketball and baseball. While he didn't earn any major league attention—three of his teammates were drafted—the shortstop did earn a partial academic scholarship to Cal Poly-San Luis Obispo. That was hardly a ticket to success, however.
At college, Smith managed to walk onto the baseball team; when the starting shortstop broke his leg, Ozzie got his chance to shine. He would develop into an All-American and garner plenty of professional attention.
While the Detriot Tigers initially drafted him, Smith couldn't agree to terms with the club; he returned to school for his senior year and was then drafted by the San Diego Padres.
Becoming a St. Louis Cardinals legend
Early in his career, Ozzie Smith became involved in a bitter contract dispute with the San Diego Padres ownership. Eventually, they shipped the shortstop to the St. Louis Cardinals; that move would change the course of his career.
In his first season in the Midwest, Smith helped the Cardinals claim the World Series title. Although the club captured two more pennants, they wouldn't win another championship; Ozzie, however, did his part in 1985, however, hitting one of the most famous home runs in baseball history. Despite those falls at the last hurdle, their shortstop would become one of baseball's beloved figures.
During his career, Smith won 13 Gold Gloves and redefined what it meant to be a middle infielder. While he was never known as an offensive threat, he did develop into a capable batter, though. By the time he retired, the Wizard of Oz had a .262 career batting average with a .337 on-base percentage; his defense, and backflips, however, became the stuff of legends. His number was retired by the Cardinals in 1996, and Smith headed to Cooperstown in 2002.
Where is Ozzie Smith today?
Despite what The Simpsons may lead you to believe, Ozzie Smith hasn't disappeared into another dimension. The Wizard, it seems, is still keeping himself busy.
While he's dabbled in several business ventures, Smith recently agreed to serve as the president of the Gateway PGA Reach Foundation. The foundation is the charitable arm of the PGA, dedicated to "positively [impacting] the lives of youth, military, and diverse populations by enabling access to PGA Professionals, PGA Sections and the game of golf;" Smith's branch serves the Gateway section of the country, which includes parts of Missouri and Illinois.
While Ozzie Smith might have made his name on the baseball diamond better than the golf course, sports fans in St. Louis came to love the Wizard of Oz. His new role might not be a bit different, Smith is giving now back.