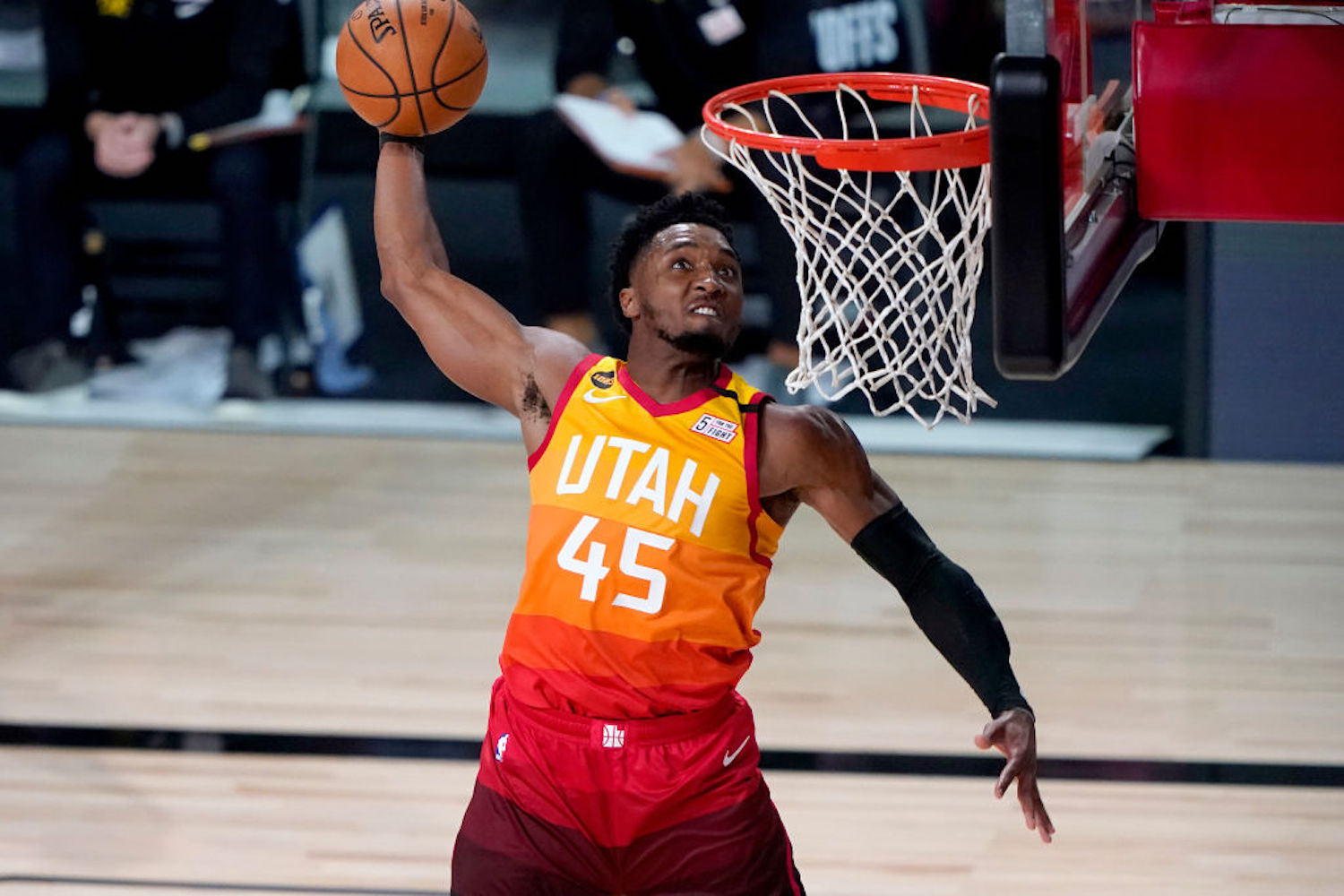 What Is Donovan Mitchell's Net Worth?
Donovan Mitchell is setting the NBA playoffs on fire, so how much money has he made in his young career and what is his net worth?
Donovan Mitchell is only in his third season in the NBA, but he's already established himself as one of the best pure scorers in the league at 23. Mitchell has averaged over 20 points in each of his first three professional seasons, and he's only getting better.
Mitchell is also one of the next young stars due for a pay raise. His rookie deal is set to end after the 2020-21 season, and he'll become a very rich man afterward. So, how much has Mitchell already earned in the NBA and what is his net worth?
Donovan Mitchell is already one of the most dangerous scorers in the NBA
It didn't take long for Mitchell to make his mark on the NBA. After being drafted by the Utah Jazz with the 13th pick in 2017, Mitchell burst onto the scene and scored 20.5 points per game as a rookie.
And he's only improved from there. Mitchell raised his points per game to 23.8 the next season and 24.0 this year. He hasn't just improved in the scoring department, either. Mitchell has increased his rebounds and assists per game in each season as a pro.
In the 2020 playoffs, Mitchell has taken his game to the next level. Through four games, the Jazz superstar is averaging an insane 39.5 points per game. That includes two 50-point games and a 51% mark from 3-point range.
Mitchell has been one of the brightest stars in the playoffs so far, and he figures to be a postseason force in Utah for years to come.
Mitchell has a pedestrian $5 million net worth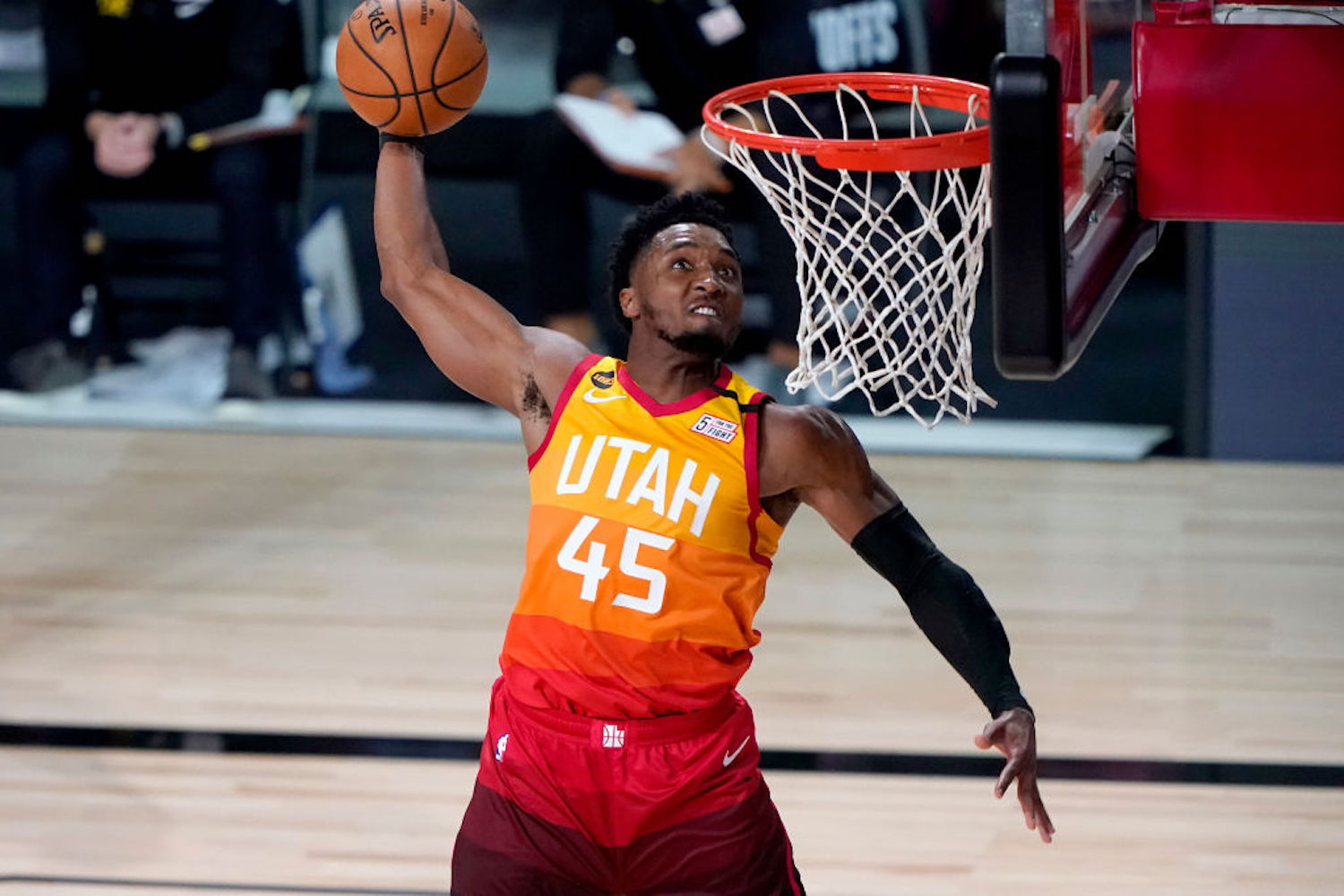 Despite his meteoric rise to NBA stardom, Mitchell hasn't broken through in the financial department quite yet. According to Gossip Gist, Mitchell has a pedestrian $5 million net worth as of 2020.
Mitchell is still playing under his rookie contract from 2017. When he was drafted, Mitchell signed a four-year deal worth just $14.6 million. The Jazz guard still has one year left on his rookie deal, but a large payday could be coming soon.
Mitchell's net worth is set to skyrocket after he signs his next contract
Mitchell has far exceeded expectations early on in his NBA career. He was the 13th player taken in the 2017 NBA draft, but he's arguably been the most impressive player out of the entire draft class. His 22.7 career points per game is the highest mark of anyone from the 2017 class.
Mitchell is the clear cornerstone piece in Utah moving forward, and he should garner a max contract from the Jazz sooner than later.
Tony Jones of The Athletic is confident Mitchell will reach a long-term deal with the Jazz as soon as this offseason.
"Mitchell will sign a max contract extension at some point before next season," Jones wrote. "That extension will kick in for him in year five, and he will be here for the length of his second contract. Again. Anything can happen. But, I can certainly say with confidence that Mitchell loves it here."
If Mitchell does sign a max extension with the Jazz, it could be worth close to $150 million over five years. That's a bit of a step up from his $14.6 million deal over four years.
It might not look like much now, but Mitchell's net worth is about to skyrocket in the coming years.
All stats courtesy of Basketball Reference. All contract figures courtesy of Spotrac.