What Is Todd McShay's Background and What Is His Net Worth?
NFL fans know when it comes to finding accurate, up-to-date NFL draft information, there are a select few experts, and ESPN's Todd McShay ranks as one of the best. In his 22 years employed by the Worldwide Leader in Sports, McShay has steadily moved his way up the ranks. Since 2006, McShay has been an integral part of ESPN's NFL draft coverage. What is Todd McShay's background, and what is his net worth?
Where did Todd McShay come from?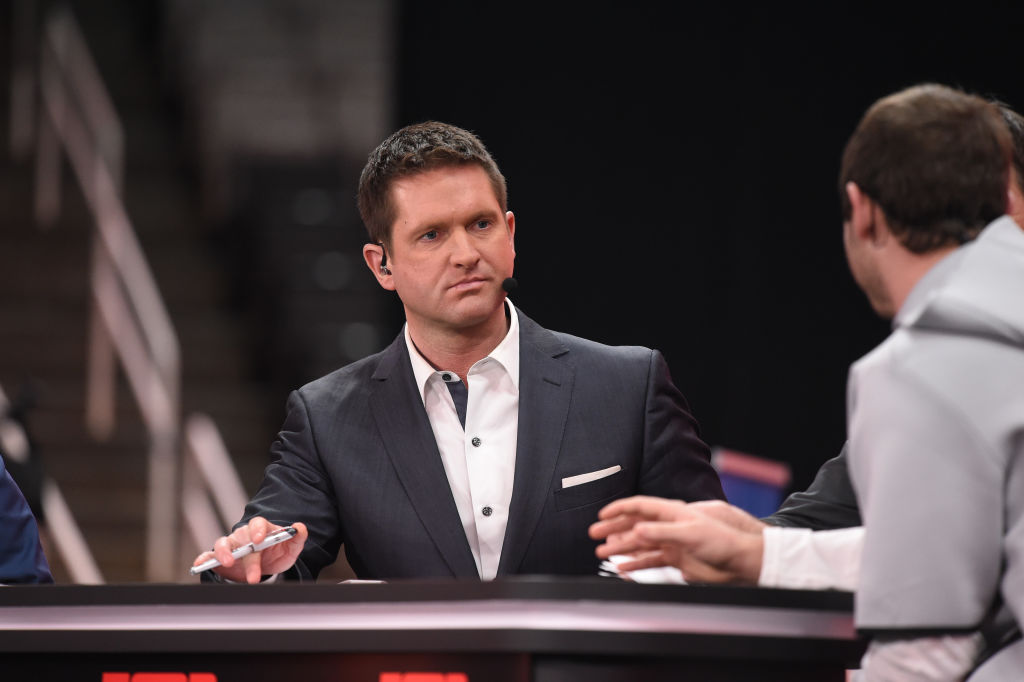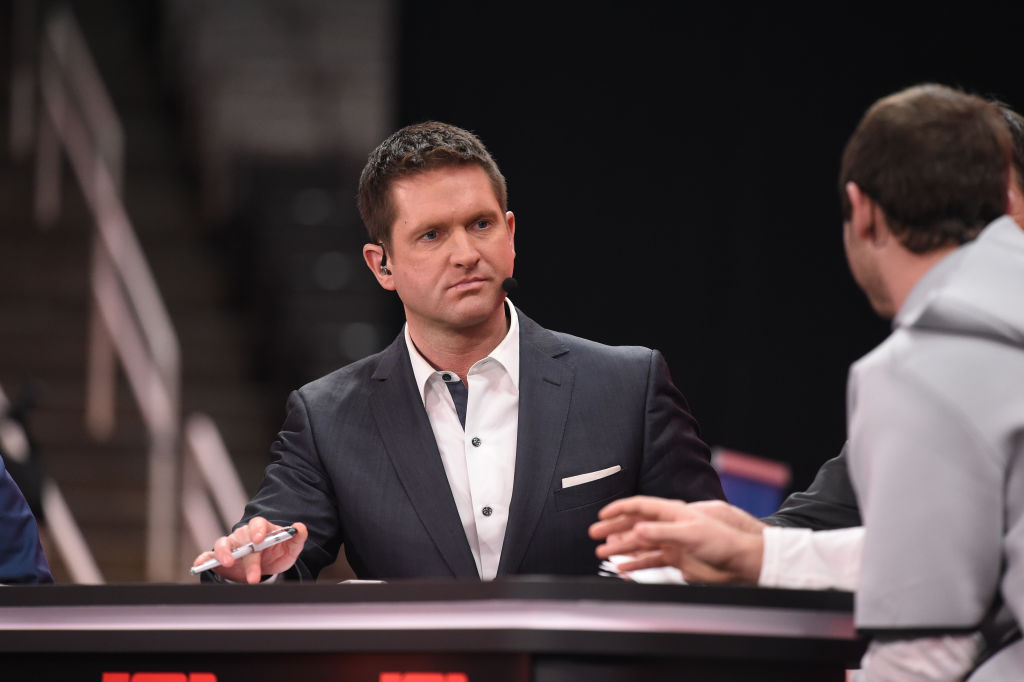 While McShay is considered a top college football analyst, he didn't acquire his knowledge from experience playing the college game. McShay played quarterback at his Massachusetts high school before serving as a backup quarterback for three seasons (1995-97) at the University of Richmond. 
During his time at Richmond, McShay learned how to cut film for the coaching staff and gained a basic understanding of college scouting and recruiting. McShay parlayed that experience into working for former NFL scout Gary Horton, who had launched a start-up scouting magazine in 1999 called War Room.
McShay wrote for the publication through 2006 and became a reliable source of information for the scouting departments of 16 NFL teams. Various media outlets including CBS and The Sporting News also relied on McShay and the publication's reports. Later that year, ESPN purchased the business and renamed it Scouts Inc.
McShay moves way up at ESPN
When the sports network bought the magazine, Todd McShay officially became an employee for ESPN as a football analyst. Since that time, he has provided in-depth analysis on college football players across the country, including the top NFL draft prospects. 
In 2009, McShay took on a higher profile position when he joined ESPN's NFL draft day coverage offering his insights on the various team's selections. A couple of years later, McShay first appeared on ESPN's main set at the site of the NFL draft.
Since then, McShay has become a regular contributor on ESPN's coverage for a majority of the network's multi-day coverage. He also offers analysis for the network's flagship news broadcast, SportsCenter, and other ESPN-branded shows.
Todd McShay's work and net worth
While McShay and fellow ESPN draft analyst Mel Kiper sometimes get into heated discussions during the broadcast, the tandem work well together, providing a comprehensive analysis that includes point-counterpoint arguments on the different players.
McShay, who has a net worth of approximately $2 million according to Celebrity Net Worth, often challenges his elder broadcast partner on picks including this year's draft where the pair made a wager on a particular quarterback and his draft position.
Kiper favors former Oregon quarterback Justin Herbert and thinks he will be the third quarterback selected after Joe Burrow and Tua Tagovailoa. He predicts the Miami Dolphins will select Herbert as the fifth overall selection.
McShay questioned Kiper's methodology in a Sportscenter segment and said former Utah State QB Jordan Love will be drafted ahead of Herbert. The loser of the bet will donate $5,000 to the V Foundation.
Unfortunately, McShay, for the first time in years, will not be part of ESPN's draft day coverage as he is home recovering from the coronavirus. While he will be missed, you can be sure when he returns he'll be ready to offer up a review of what happened in the 2020 draft as well as his insights into what you can expect for 2021.