What Pitcher Had the Lowest Win Totals in His Cy Young Season?
The Cy Young Award ballots will feature some strange statistics for Mets ace Jacob deGrom and others this year.
Because Major League Baseball intends to play 60 games instead of 162, voters will need to consider many different perspectives and cut MLB players some slack when they vote on awards.
The results of the 2020 awards, assuming a full season is played and the league still holds voting, will lend itself to some interesting stats.
Entering 2020, what pitcher had the lowest win totals in his Cy Young year? Let's take a look.
The Cy Young Award (usually) goes to baseball's best pitchers
The Cy Young Award is supposed to go to the two best pitchers in baseball, one in the American League and one in the National League. Longtime Red Sox and Yankees ace Roger Clemens leads all pitchers with seven Cy Young Awards.
Since the Cy Young Award was created in 1956 (when it only went to one pitcher, which lasted until 1966), some of the game's greatest pitchers have earned the award. Randy Johnson has five Cy Youngs to his name and Greg Maddux has four.
Dodgers ace Clayton Kershaw and Nationals star Max Scherzer lead all active players with three, though the Mets' Jacob deGrom, the Rangers' Corey Kluber, and the Astros' Justin Verlander each have two.
Still, there have been some strange winners. White Sox starter LaMarr Hoyt won the 1983 AL Cy Young Award because he won 24 games, meaning his 3.66 ERA — the highest ever in a Cy Young season — was easily discarded.
Similarly, Oakland's Bob Welch and his 27 wins captured the award in 1990. Welch beat out Clemens, who dominated the league with a 1.93 ERA and 21 wins.
Jacob deGrom made history with his two victories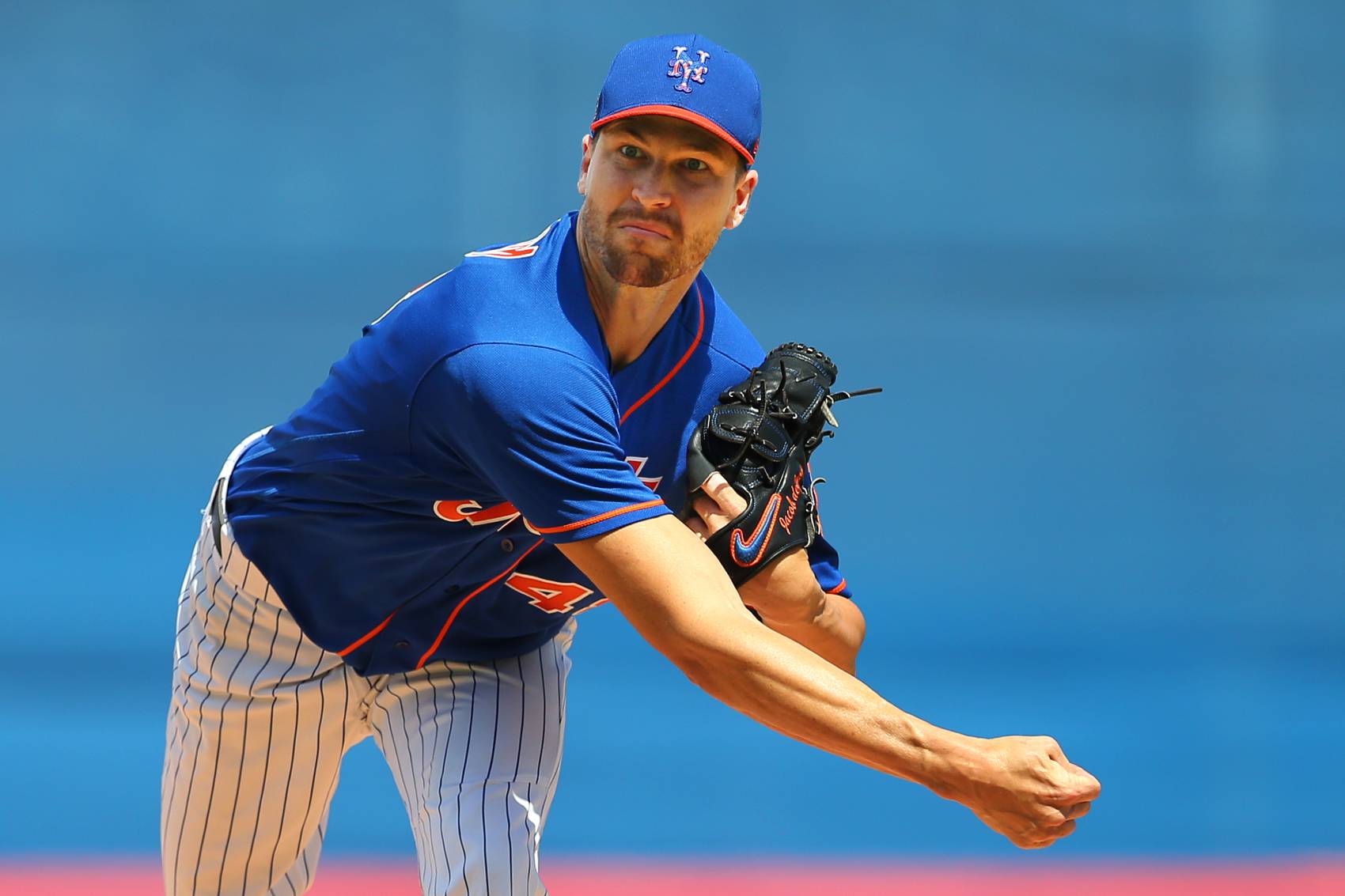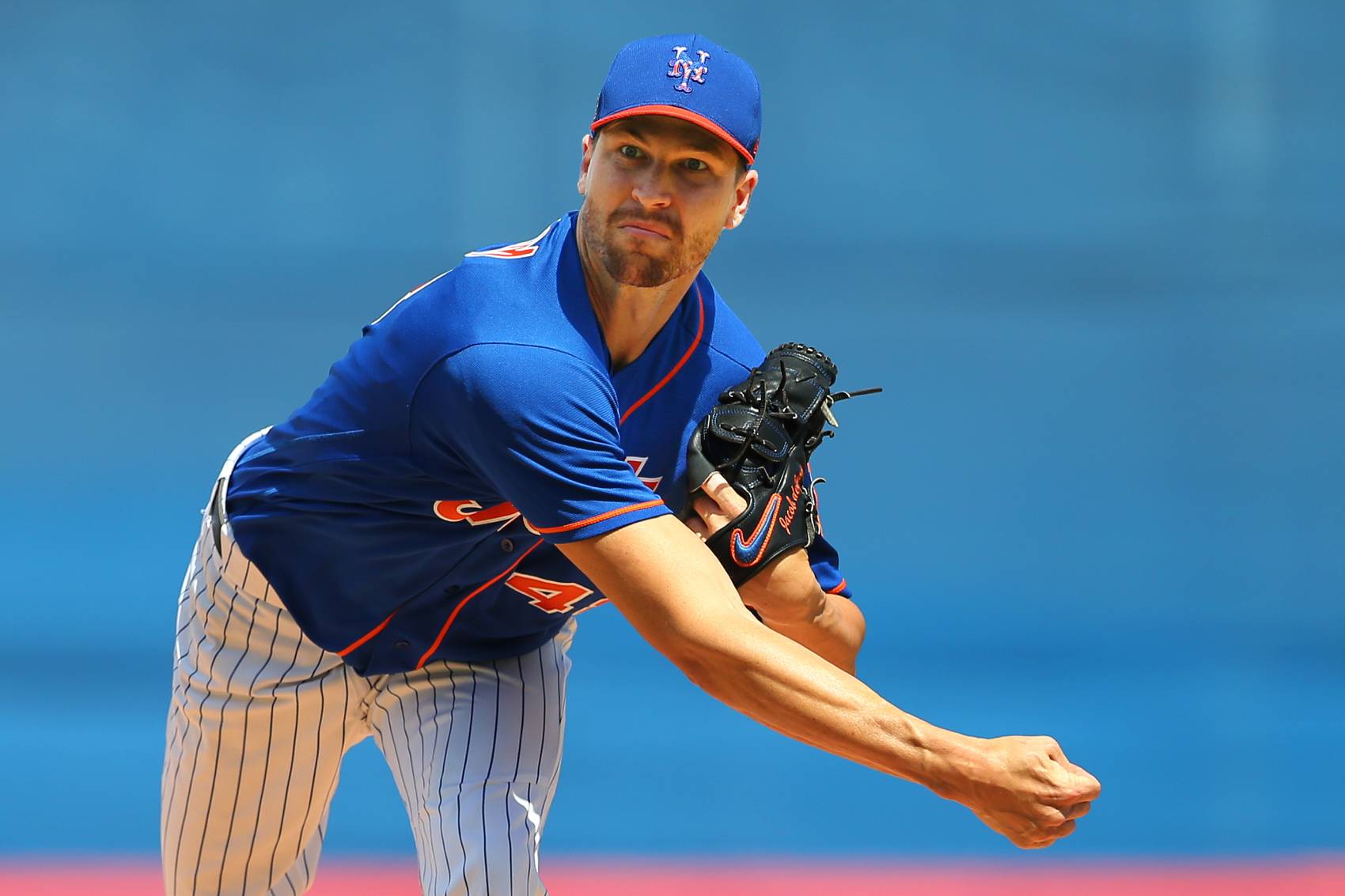 Over the past two seasons, Jacob deGrom has 21 victories to his name. He won 10 games in 2018 and another 11 last year not because of poor performance, but because he had no run support.
DeGrom was so dominant, registering a 1.70 ERA in 2018 and a 2.43 mark last year, that he captured the Cy Young Award both times.
No starting pitcher had fewer than 13 victories in their Cy Young year before deGrom's historic 2018 season — and one of those years, Fernando Valenzuela's brilliant 1981 campaign, came in a strike-shortened season.
Starting pitchers often won the Cy Young Award with anywhere between 15-18 victories, though they often pitched for bad teams. In 2010, Felix Hernandez won 13 games — and the award — on a Mariners team that finished the year with 61 total victories.
A year earlier, Zack Greinke won 16 games and the Cy Young Award when he pitched for the 65-97 Royals.
Who had the fewest wins the year they won the Cy Young Award?
Because the Cy Young Award can go to relief pitchers, it shouldn't be a surprise closers have won the award with single-digit victories.
No Cy Young winner had fewer victories in one season than Dodgers closer Eric Gagne in 2003. Gagne saved 55 games, totaled a 1.20 ERA, and struck out 137 hitters in 82.1 innings. He even won the award with a losing record; Gagne went 2-3 that year.
Gagne had 28 first-place votes of 32. He beat out the Giants' Jason Schmidt, who went 17-5 with a 2.34 ERA, five complete games, and three shutouts in 29 starts. Young Cubs right-hander Mark Prior finished in third place with 18 wins, a 2.43 ERA, and 245 strikeouts.
Whether or not Gagne deserved to win is another conversation entirely. But even in a 60-game season, it seems unlikely a pitcher will win the Cy Young Award with two or fewer victories.
Then again, this is the time of bullpenning and creative strategies. Stranger things have happened in baseball's long history.