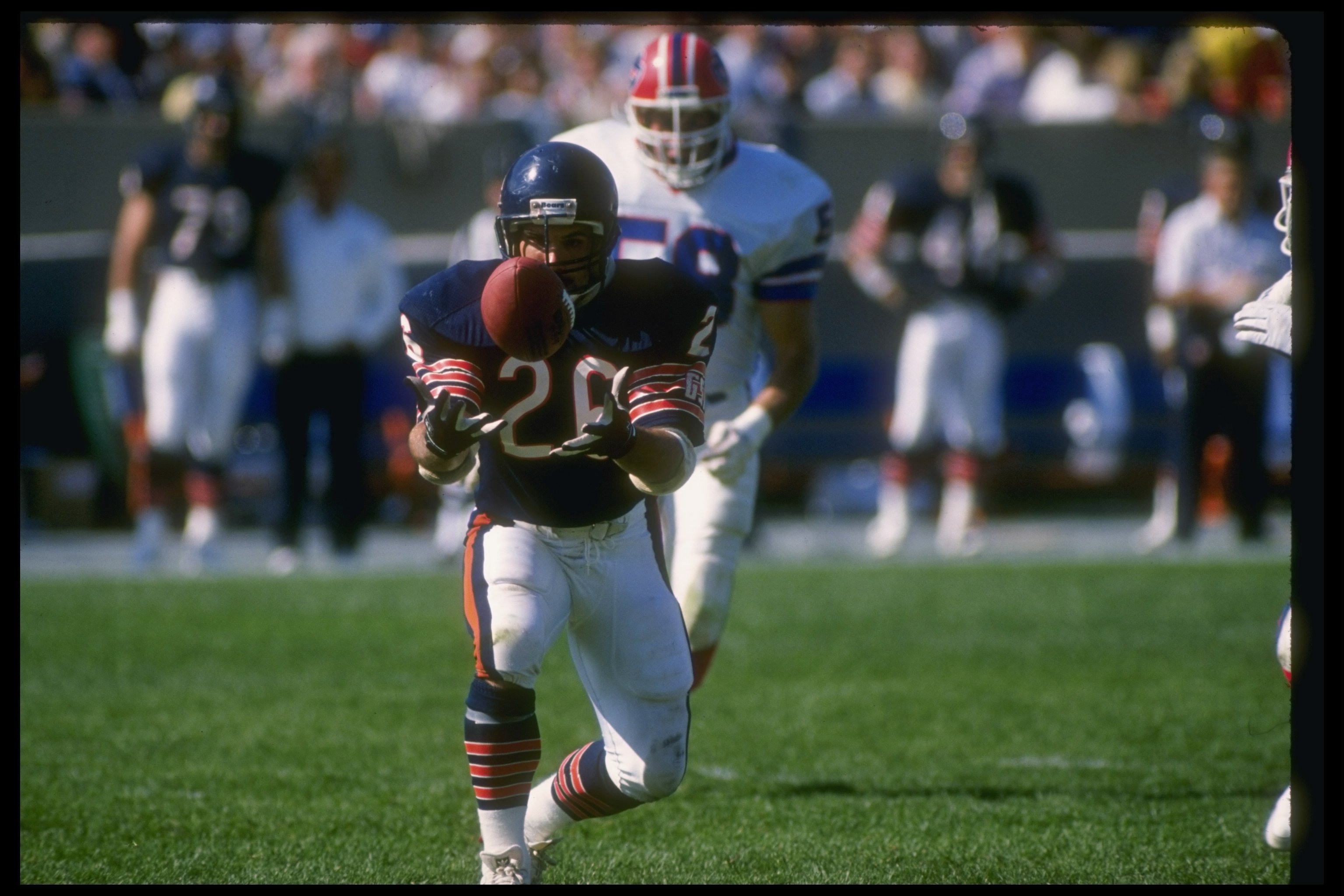 Whatever Happened to Chicago Bears Fullback Matt Suhey?
Former Chicago Bears fullback Matt Suhey formed a strong bond with legendary running back Walter Payton. What is he doing now?
He paved the way for Chicago Bears Hall of Fame running back Walter Payton on the football field. Off of it, he was one of Payton's closest friends. Matt Suhey was an unsung hero during the Chicago Bears' Super Bowl team in 1985. He spent 10 years in the NFL – all with the Bears – and then spent much of his time tending to his ailing friend.
Matt Suhey's football career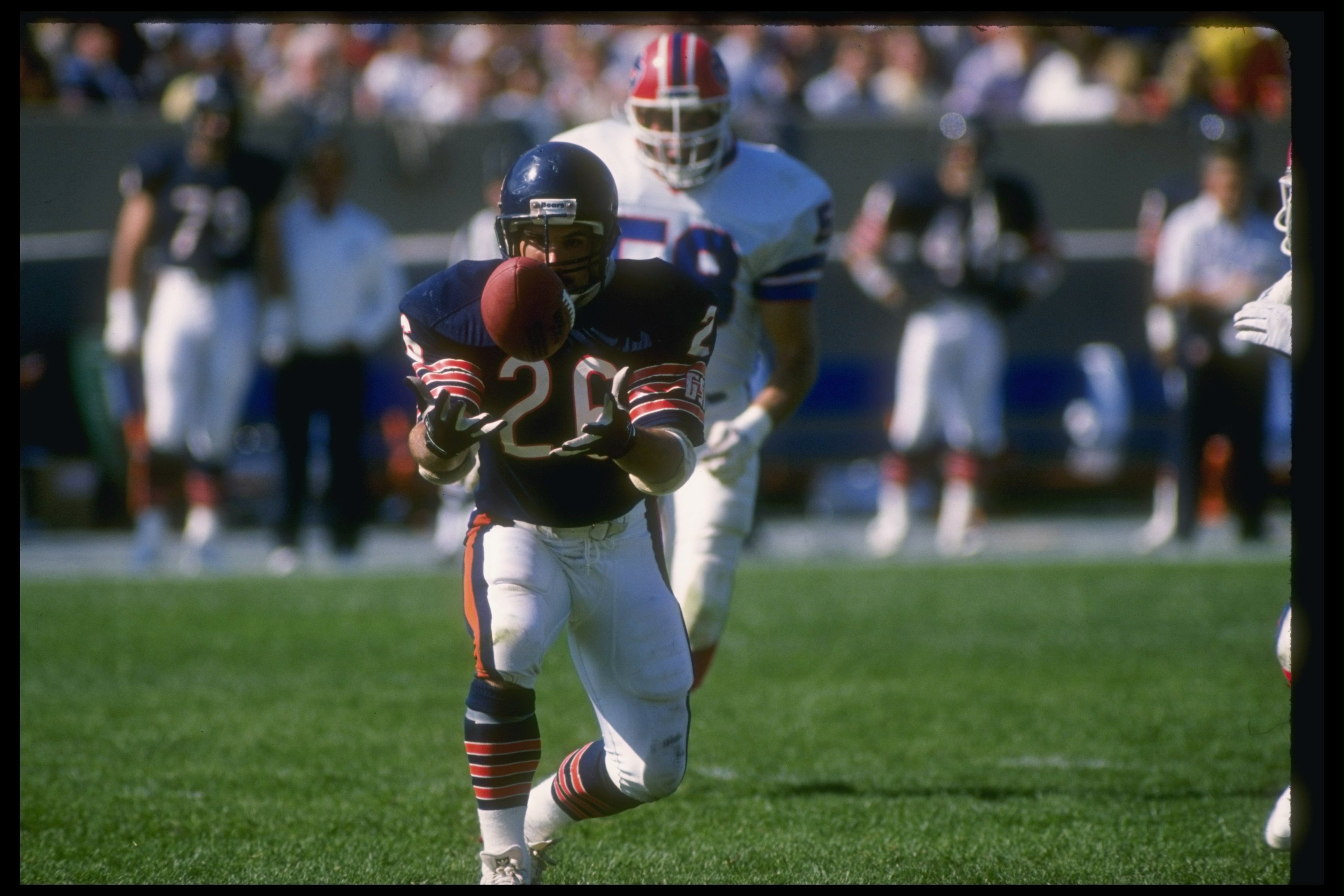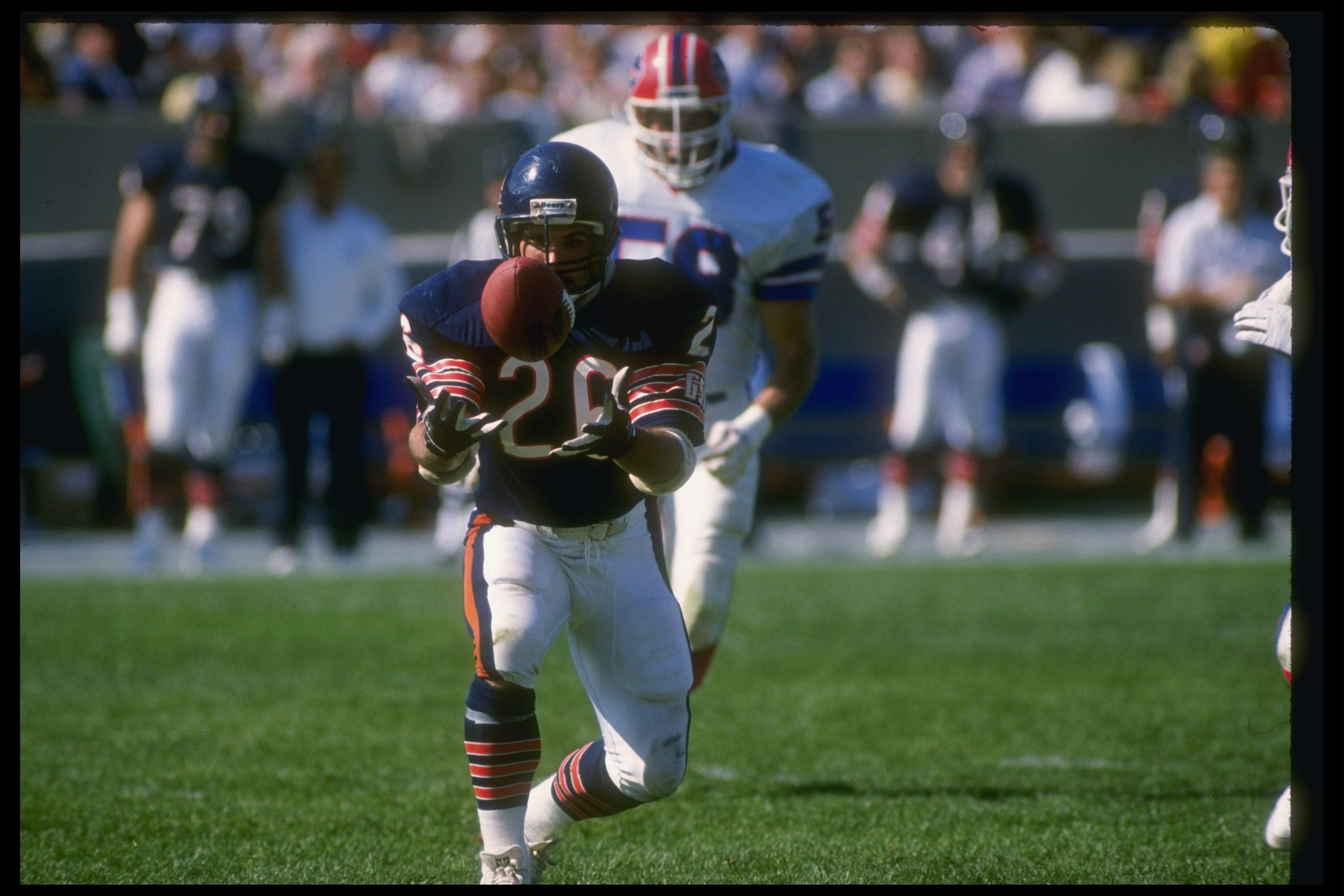 Matt Suhey played four years of college football at Penn State. He was a running back who totaled 2,818 rushing yards and 28 rushing touchdowns in his career. Suhey was a second-round selection in the 1980 NFL draft. The Chicago Bears picked him with the 46th overall pick.
Suhey played very little in his rookie season in the NFL, carrying the ball 22 times for 45 yards. Suhey became a fullback with the Bears, opening holes for the legendary Walter Payton. In Suhey's second year, he was more of a factor, starting 14 of the 15 games he played. He had a career-high 150 carries and 521 rushing yards and three touchdowns.
For Suhey, statistics didn't matter. He was opening holes for Payton, who would later become a member of the Pro Football Hall of Fame. Suhey played 10 seasons with the Bears and played a key role in guiding them to a Super Bowl title in the 1985 season. In his career, Suhey collected 28 touchdowns and ran for 2,946 yards.
Suhey's relationship with Walter Payton
Things were a little rocky between rookie Matt Suhey and veteran Walter Payton in 1980. Payton had grown comfortable with backfield mate Roland Harper and Suhey was viewed as a threat. "(Payton) completely viewed it as me coming in and taking his buddy's spot," Suhey said in a 2010 ESPN article. "He was very loyal to his guys and no question, he didn't particularly care for me. So that's what Walter called me — 'the short, white guy.' It turned out, we laughed about it."
A couple of fumbles helped strengthen their relationship. "We talked a little bit my rookie year but not much at all," Suhey said. "Then the first game my second year [against Green Bay], I fumbled in the first 30 seconds of the game and we lost a game [16-9] we could have won. It was a big mistake. The next week we got beat at San Francisco and Walter fumbled in a similar situation. After we flew back that night, I was going to go out and get something to eat with (Bears running back Dave Williams). Walter asked me where I was going and said, 'I'll come along,' and from that point on, we had a great relationship."
The two got so close that when Payton was diagnosed with a rare liver disease in 1998, Suhey was the one who drove Payton to his appointments. When Payton died in 1999, Suhey became the executor of Payton's will. "Not having to worry as much on his end, knowing we were going to be taken care of, I think that was a huge stress reliever for my dad," Brittany Payton, Walter's daughter, said. "Matt was always around on those final days, days when my dad didn't want anyone else around but family, because Matt was family."
Matt Suhey's post-football life
Even after the death of his good friend Walter Payton, Matt Suhey continues to stay in touch with the Payton family. Suhey escorted Payton's widow, Connie, down the aisle of Brittany Payton's wedding. "Matt is just an amazing guy," Brittany said to ESPN. "He's so quiet, but he doesn't have to say much. He's always checking in, wants to know how things are going, how were my classes, my grades, and now it's with work, and he's staying updated how the show is going."
"(Suhey) is a sweetheart," Connie said. "I honestly don't know what we would have done without him, and I'm so thankful to have him in our life. He took to heart what Walter entrusted in him, and he loves my kids like they were his own."
According to statecollege.com, Suhey put his marketing degree to work after retiring from the NFL in 1989. He bought a membership at the Chicago Board of Trade and then became involved with AquaPenn Spring Water Co. His oldest son, Joe, became the fourth generation of the family to play Penn State football — he was with the Lions from 2007 to 2011.