The Tragic Ending to Joe Paterno's Career and Life
When legendary Penn State football coach Joe Paterno coached his final football game in 2011 at Penn State, he left as the winningest coach in major college football history. Then he wasn't when 111 wins were taken away from him. Those wins were then restored in 2015 and he now he's back on top. Paterno's final days as a coach and his final days on this earth were a confusing mess as his reputation took a huge his when his longtime assistant, Jerry Sandusky, was arrested in a sexual abuse scandal.
Joe Paterno's coaching career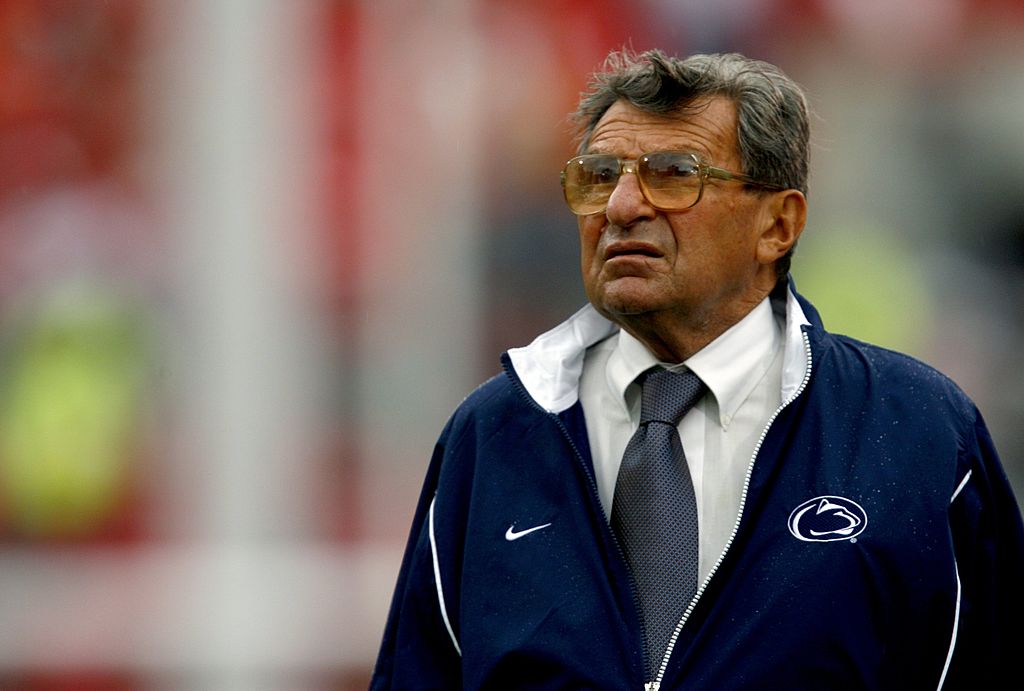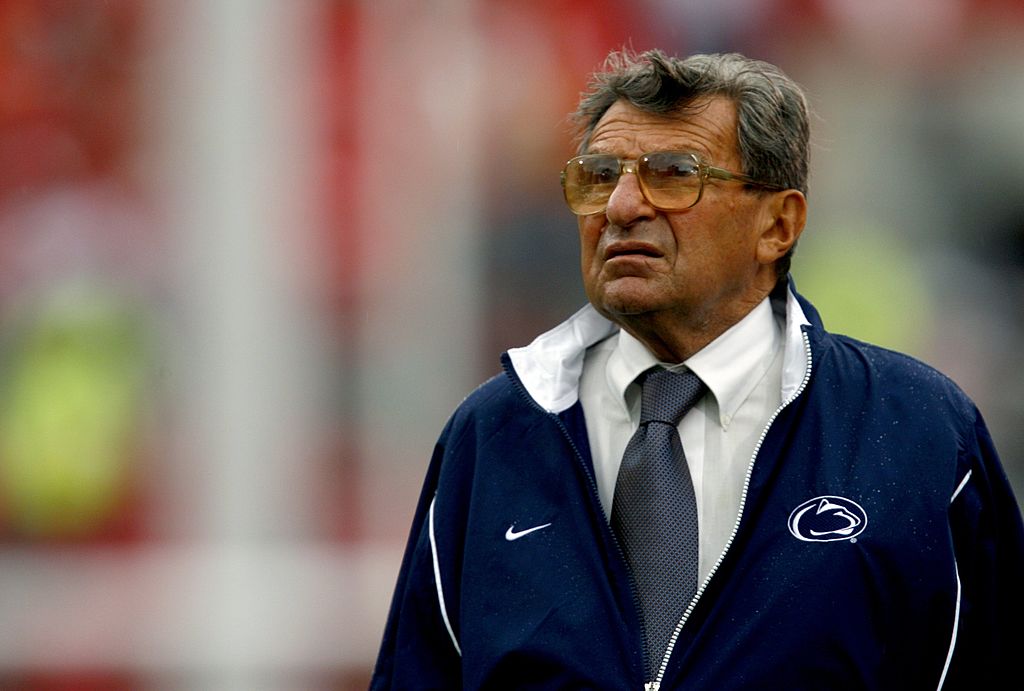 After joining Penn State as an assistant coach in 1950, Joe Paterno was named head coach of the Nittany Lions in 1966. Paterno went on to coach until the 2011 season and racked up 409 career victories, making him the winningest coach in major college football history.
During his career, Paterno led Penn State to 37 bowl appearances which included 24 victories. Paterno had winning seasons in 31 of his first 33 years before the school struggled between 2000-2004. During the 2000 season, the Lions went 5-7 and then followed that up with a 5-6 season in 2001. After going 9-4 in 2002, Paterno's team again hit the skids, going 3-9 in 2003 and 4-7 in 2004.
During the 1980s, Paterno earned both of his national titles, winning in 1982 and 1986. Paterno has earned three Big Ten Coach of the Year awards. His final record was 409-136-3.
Scandal rocks Penn State
On Nov. 5, 2011, Jerry Sandusky, a former Penn State assistant coach under Joe Paterno, was arrested on more than 50 counts of child sexual abuse. Those incidents occurred between 1994 and 2009 and some of those reportedly occurred on the Penn State campus. Penn State former assistant coach Mike McQueary said he witnessed Sandusky molest a young boy in a shower, according to NJ.com.
McQueary testified that he reported what he saw to Penn State coach Joe Paterno, but he never reported it to authorities. He did, however, report it to Penn State AD Tim Curley. Paterno and Curley were both under fire for not reporting it to authorities. According to CBS Sports, Curley stepped down from his position, while Paterno issued a statement saying he would be retiring when the season was over.
In an article in USA Today, Paterno issued a statement that read: "I am absolutely devastated by the developments in this case and I grieve for the children and their families, and I pray for their comfort and relief. I have come to work every day for the last 61 years with one clear goal in mind: To serve the best interests of this university and the young men who have been entrusted to my care. I have the same goal today.
"That's why I have decided to announce my retirement effective at the end of this season. At this moment the Board of Trustees should not spend a single minute discussing my status. They have far more important matters to address. I want to make this as easy for them as I possibly can. This is a tragedy. It is one of the great sorrows of my life. With the benefit of hindsight, I wish I had done more."
Paterno's tragic last days
While Joe Paterno was planning to retire at the end of the season, the school decided to fire him immediately. Although there were no criminal charges filed against Paterno, the school believed he didn't do enough to help stop the abuse. The board of trustees said it was a "constituted a failure of leadership," according to The Associated Press. He was terminated on Nov. 9, 2011.
A little more than a week after Paterno's firing, his son Scott made an announcement that the former Penn State coach was diagnosed with a treatable form of lung cancer at the age of 84. "As everyone can appreciate, this is a deeply personal matter for my parents, and we simply ask that his privacy be respected as he proceeds with treatment," Scott Paterno said in a brief statement, according to CBS News.
Paterno's health began to deteriorate. It was 74 days after he was fired from the job he loved was when he died. Paterno dedicated 61 years to Penn State as both an assistant and head coach and deserved a better ending than what he received.