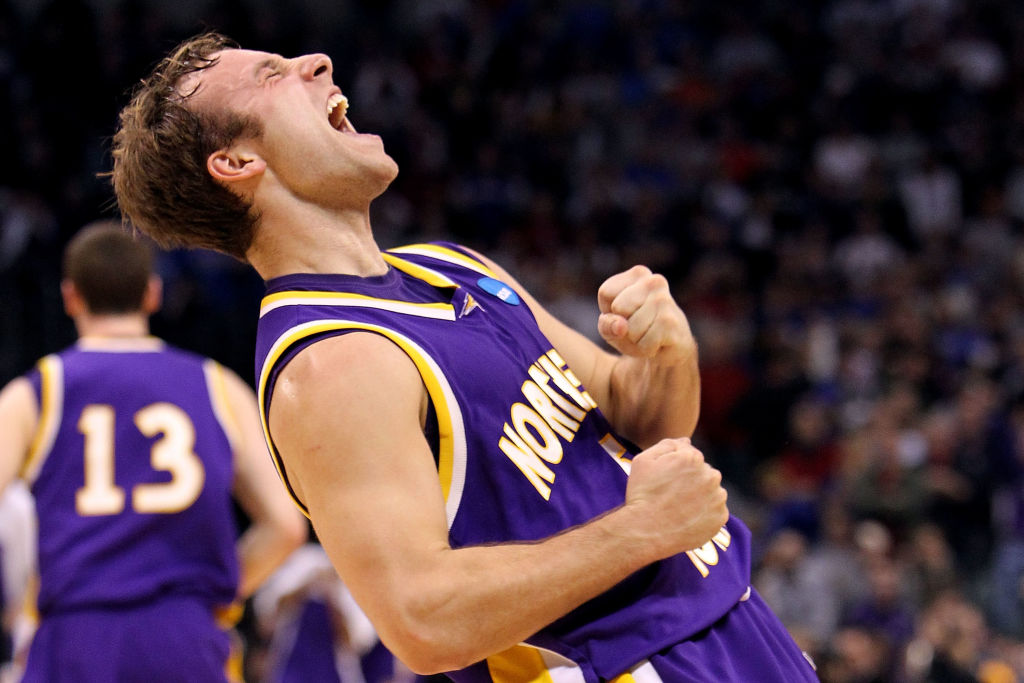 Where Is UNI's March Madness Hero, Ali Farokhmanesh, Now?
Ten years ago, Ali Farokhmanesh became a household name after helping UNI knock Kanasas out of the NCAA Tournament. Where is he now?
While every sport has the potential for upsets, March Madness stands alone. Seemingly every NCAA Tournament features at least one Cinderella story; who could forget, for example, Florida Gulf Coast, stealing the national spotlight. In college basketball lore, though, Ali Farokhmanesh will live on forever.
In 2010, the guard helped the University of Northern Iowa knock off the heavily favored Kansas Jayhawks to reach the Sweet 16. Where is Ali Farokhmanesh now?
Ali Farokhmanesh's Cinderella story
While he eventually made an impact on college basketball's biggest stage, he started his collegiate career in much more humble circumstances. The guard spent two years in junior college before transferring to the University of Northern Iowa.
During his first season with the Panthers, Farokhmanesh posted an unremarkable stat line of 9.6 points, 1.9 rebounds, and 1.6 assists per game. While his numbers wouldn't look much different during the 2009-10 campaign, one moment overshadowed everything else.
In the second round of the 2010 NCAA Tournament, Farokhmanesh's UNI squad met the top-rated Kansas Jayhawks. While the game went back and forth, the Panthers clung to a narrow lead in the final minutes. With roughly 40 seconds to go and a one-point advantage, UNI broke Kansas' press. Ali Farokhmanesh found himself alone on the wing; rather than killing the clock, he decided to pull up for three. The shot hit nothing but net, and UNI would go on to pull off the upset.
"If anybody's going to shoot that shot, I want it to be Ali," Farokhmanesh's teammate Jake Koch said after the game.
Playing professionally in Europe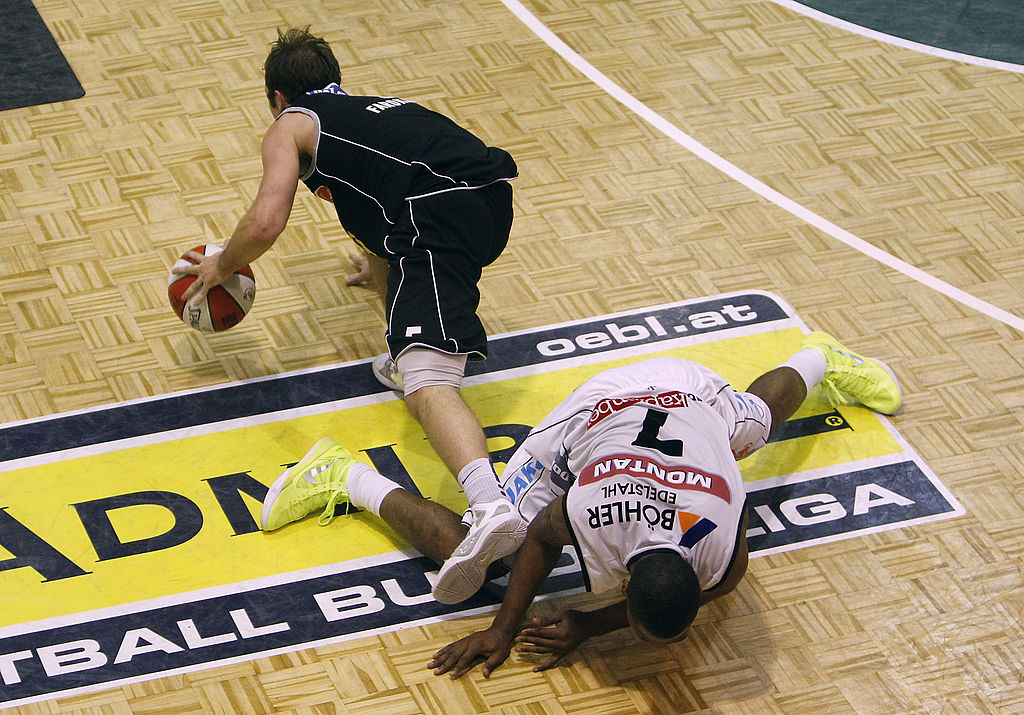 After his NCAA Tournament heroics, Ali Farokhmanesh was ready for the pros. He wasn't selected in the 2010 NBA draft, however, and headed to Europe to ply his trade.
Farokhmanesh landed in Switzerland, where he suited up for SAM Massagno. He averaged 19.5 points, 3.1 assists and 2.2 rebounds with the club, before stepping up a level and joining WBC Raifeisen Wels in the Austrian Bundesliga.
After two seasons in Austria, Farokhmanesh moved again, settling in the Netherlands. He spent one year playing for SPM Shoeters Den Bosch; the guard would win the Dutch Supercup and league's Sixth Man of the Year award before calling it a career.
Where is Ali Farokhmanesh now?
After four seasons in Europe, Ali Farokhmanesh was ready to start the next stage of his career. He returned to the United States and joined the University of Nebraska's coaching staff as a graduate assistant; after two years in that role, he took over as the director of player relations and development.
For the 2017-18 season, Farokhmanesh joined Niko Medved's Drake staff as an assistant coach. When Medved left Des Moins to return to Colorado State, Farokhmanesh went with him.
"I don't know if I'd be in this spot I'm in right now if we didn't have that (NCAA) run," Farokhmanesh recently told Sean Keeler of the Denver Post. "But I changed, in a sense, too, in that it gave some validation to the fact that, the harder you work, that good things happen.
"I had a lot of lows before I hit that shot. I remember almost wanting to quit basketball," the former UNI guard continued. "And I stayed with it. What March taught me was: 'You're going to face some adversity. No matter what, if you keep working and trusting yourself, something good is going to happen."