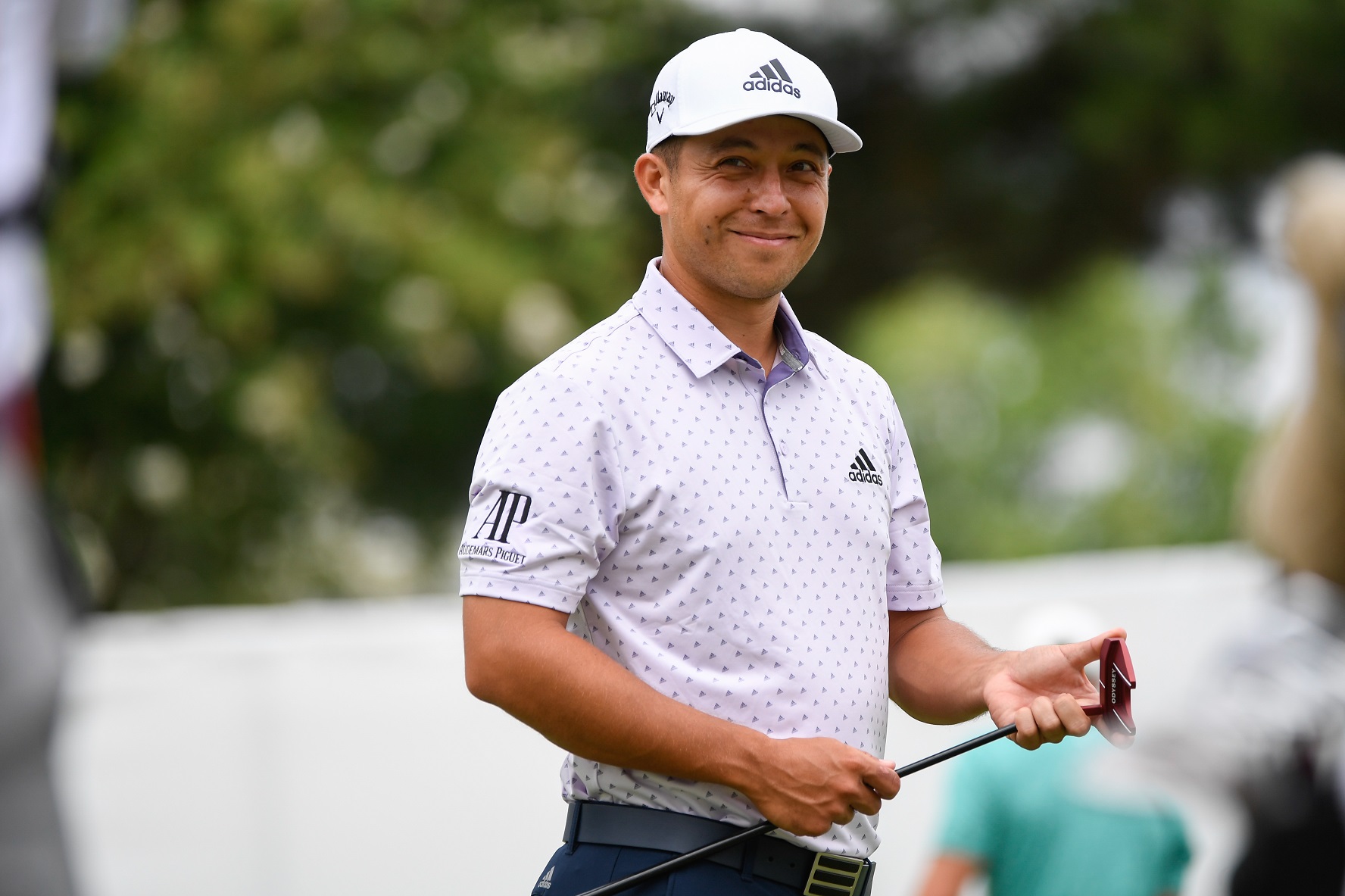 Where Was Golfer Xander Schauffele Born?
Xander Schauffele was the PGA Tour Rookie of the Year in 2017 and finished in the top six of his first three U.S. Opens.
Xander Schauffele may not be a household name to the average sports fan just yet, but people who follow the professional golf certainly have him on their radar. Schauffele is rarely far from the top of the leaderboard at regular PGA Tour events and has developed a knack for throwing a scare into the top golfers in the field at the sport's majors.
Xander Schauffele's 2020 season has already been eventful
Fans always eagerly follow Tiger Woods at major championships, and Brooks Koepka became a compelling reason to watch the 2020 PGA Championship in San Francisco by virtue of entering as the two-time defending champ. If not for two close calls, Xander Schauffele (pronounced ZAN-der SHAW-fa-lay) would be the logical third player creating a pre-tournament buzz.
With playoff losses at the WGC-HSBC Champions in November 2019 and Sentry Tournament of Champions in January 2020, Schauffele became the first player since Woods in 2000 to finish runner-up in a title defense twice in a single season. He's also the first competitor in five years to lose two playoffs in a season.
Had he put those two tournaments in the win column, Schauffele would be the hottest thing going on the PGA Tour.
After losing three months of the 2020 season to the COVID-19 pandemic, Schauffele came charging out of the blocks at the Charles Schwab Challenge to place third and move into the top 10 in the FedExCup standings.
A solid past and a bright future
At just 26 years old, Xander Schauffele already possesses an impressive pro resume that began with being voted the PGA Tour Rookie of the Year by fellow players in 2017, when he won the Greenbrier Classic and the Tour Championship.
However, the buzz surrounding Schauffele began even before those wins. Playing the U.S. Open at Erin Hills, Schauffele became the first player to shoot a bogey-free round of 66 or better in his debut 18 holes at the country's most prestigious tournament.
In a precursor of things to come, Schauffele finished fifth that weekend. He has since placed in the top six at the U.S. Open twice more and was second at the 2018 British Open and 2019 Masters.
Entering the 2020 season, he was just short of $14 million in career earnings from only three seasons of work.
Xander Schauffele was born and raised in California
Although his name understandably throws off casual sports fans, Xander Schauffele is as American as they come even if his parents are an interesting foreign mix. Schauffele was born in San Diego on Oct. 25, 1993, to a father who is French and German, and a mother born in Taiwan and raised in Japan.
Schauffele, whose father Stefan has been his only swing coach, was a California state high school champion in 2011 and earned Big West Freshman of Year honors the following season for Long Beach State.
Schauffele then transferred to San Diego State, where he set numerous school records over his final three seasons of NCAA eligibility and graduated with a degree in social sciences.
He turned pro upon graduation, quickly earned his Web.com Tour playing privileges, and missed earning his 2017 PGA Tour card by less than $1,000. However, Schauffele earned the card in June 2017 and won the Greenbrier Classic three weeks later.