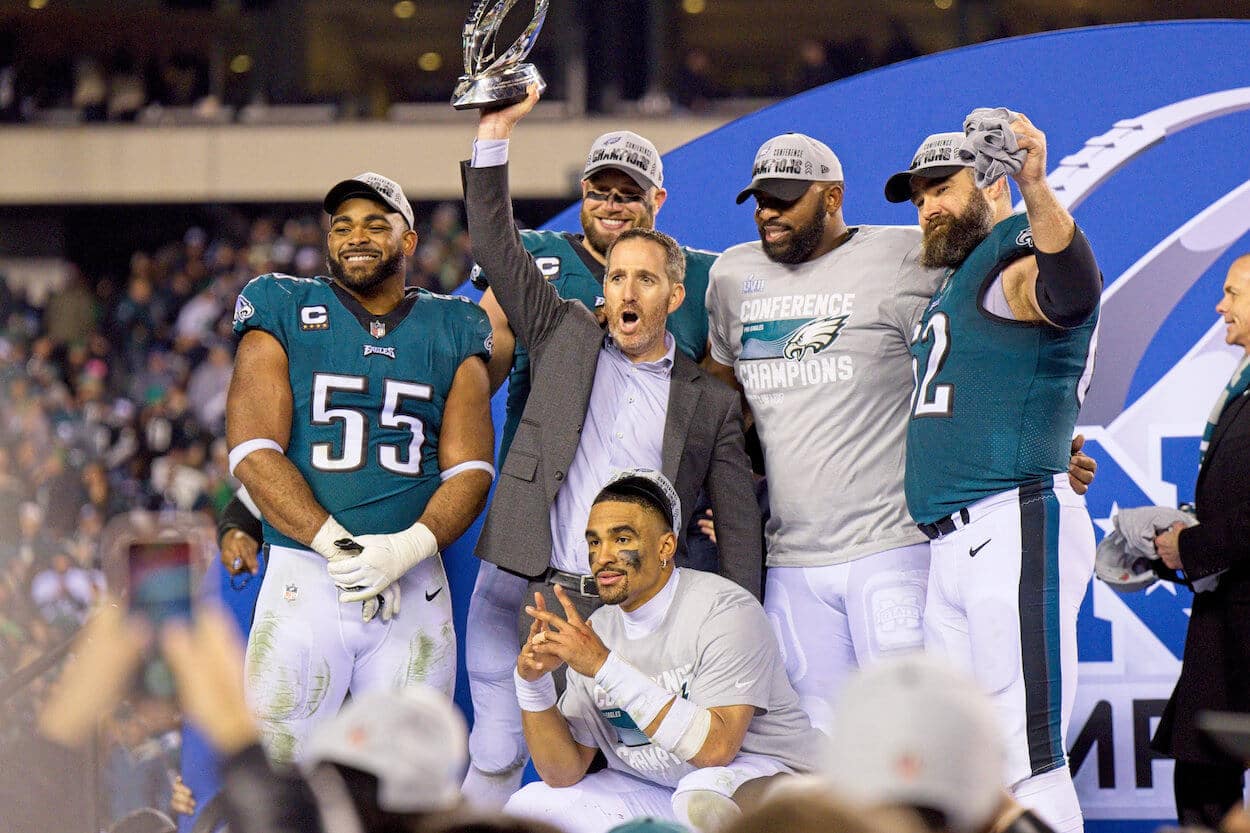 Which Picks Do the Philadelphia Eagles Have in the 2023 NFL Draft?
Breaking down the Eagles' six picks in the 2023 NFL Draft and what Howie Roseman's strategy might be.
It's officially draft week, ladies and gentlemen, meaning it's time for Philadelphia Eagles fans to stop sulking about Super Bowl 57 and start looking forward to the 2023-24 season. The Eagles are in a great position to upgrade their roster this week, and you know general manager Howie Roseman will be wheeling and dealing even more come Thursday night.
So, with the 2023 NFL Draft just a few days away, let's check out every pick the Eagles currently hold and which positions the team will likely target.
Eagles draft picks in the 2023 NFL Draft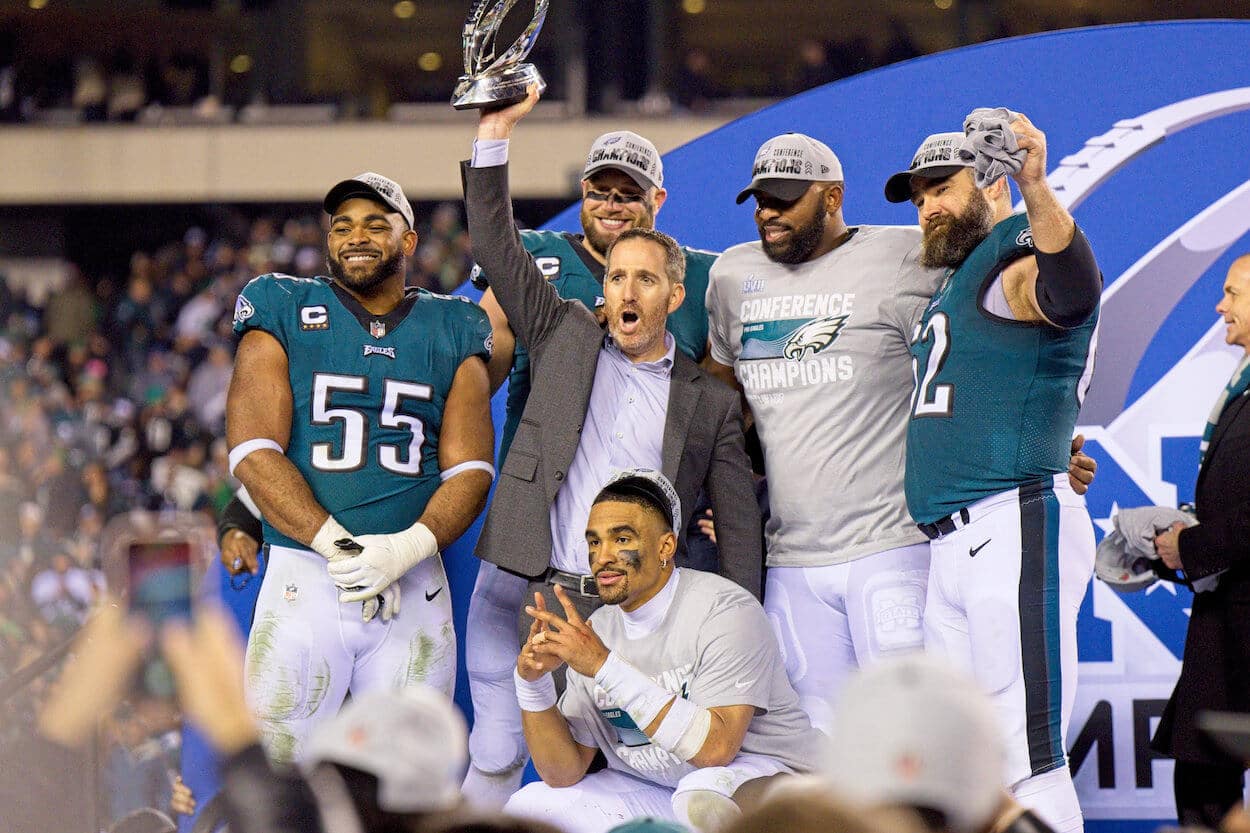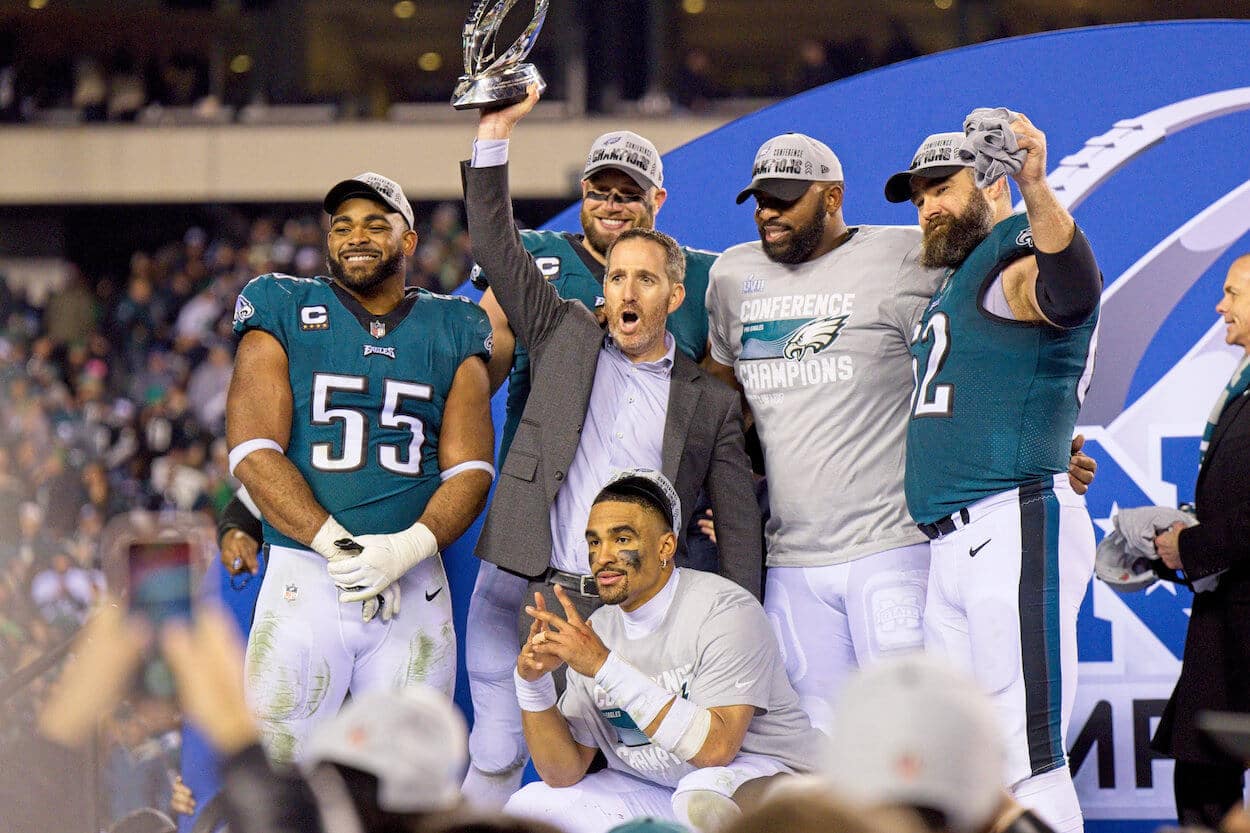 The Eagles are coming off a season in which they won the NFC and came one field goal short of winning Super Bowl 57. Philadelphia holds the second-to-last pick in the first round of the 2023 NFL Draft because of its runner-up finish last year, but it's also picking in the top 10.
How, you ask? Howie Roseman, that's how.
Last offseason, Roseman traded two 2022 first-round picks (No. 16 and No. 19) and a 2022 sixth-round pick (No. 194) to the New Orleans Saints for a 2022 first-round pick (No. 18), a 2023 first-round pick, a 2024 second-round pick, a 2022 third-rounder (No. 101), and 2022 seventh-rounder (No. 237).
The Saints went 7-10 last season and ended up with the 10th overall pick, the pick Philadelphia now holds.
Here are all six picks the Eagles currently hold in the 2023 NFL Draft:
1st round, No. 10 overall – From the New Orleans Saints in a 2022 offseason trade
1st round, No. 30 overall – Own pick
2nd round, No. 62 overall – Own pick
3rd round, No. 94 overall – Own pick
7th round, No. 219 overall – From the Minnesota Vikings through the Houston Texans in the Jalen Reagor trade
7th round, No. 248 overall – Own pick
Which positions will the Eagles target in the 2023 NFL Draft?
The Eagles could go in a number of directions with their two first-round picks. Fans seem to be clamoring for Texas running back Bijan Robinson, but Roseman has never drafted an RB in the first round during his tenure in Philadelphia. The more realistic plan would be to bolster the offensive line, which is starting to get old with Lane Johnson and Jason Kelce, and the defensive line, which recently lost Javon Hargrave to free agency.
Roseman has built through the trenches his entire career, so you can almost guarantee at least one of Philly's first-round picks will be used on a lineman. That is, if Roseman doesn't make any trades on Thursday night.
With the Eagles' remaining four picks, they will likely target the secondary and the linebacker position first. If they don't go running back early, they will look to pick one up in the later rounds.
The Eagles might have six picks right now, but it'd be a surprise if they made all six of those picks in their current spots. Roseman is always one of the most active GMs during the draft, so stay on your toes, Birds fans.