Who Is Oral Roberts, the Namesake of the ORU Golden Eagles in March Madness?
In the NCAA Men's Basketball Tournament, there are always familiar schools, unfamiliar schools, and schools you think you may have heard of before. Heading into March Madness 2023, the Oral Roberts Golden Eagles fall somewhere between the latter two categories. So, ahead of the Duke vs. Oral Roberts No. 5 vs. No. 12 matchup, here are the answers to your burning questions: Who is Oral Roberts? Where is Oral Roberts, and what conference is the team in? And how far did ORU go last time they were in March Madness?
Who is Oral Roberts?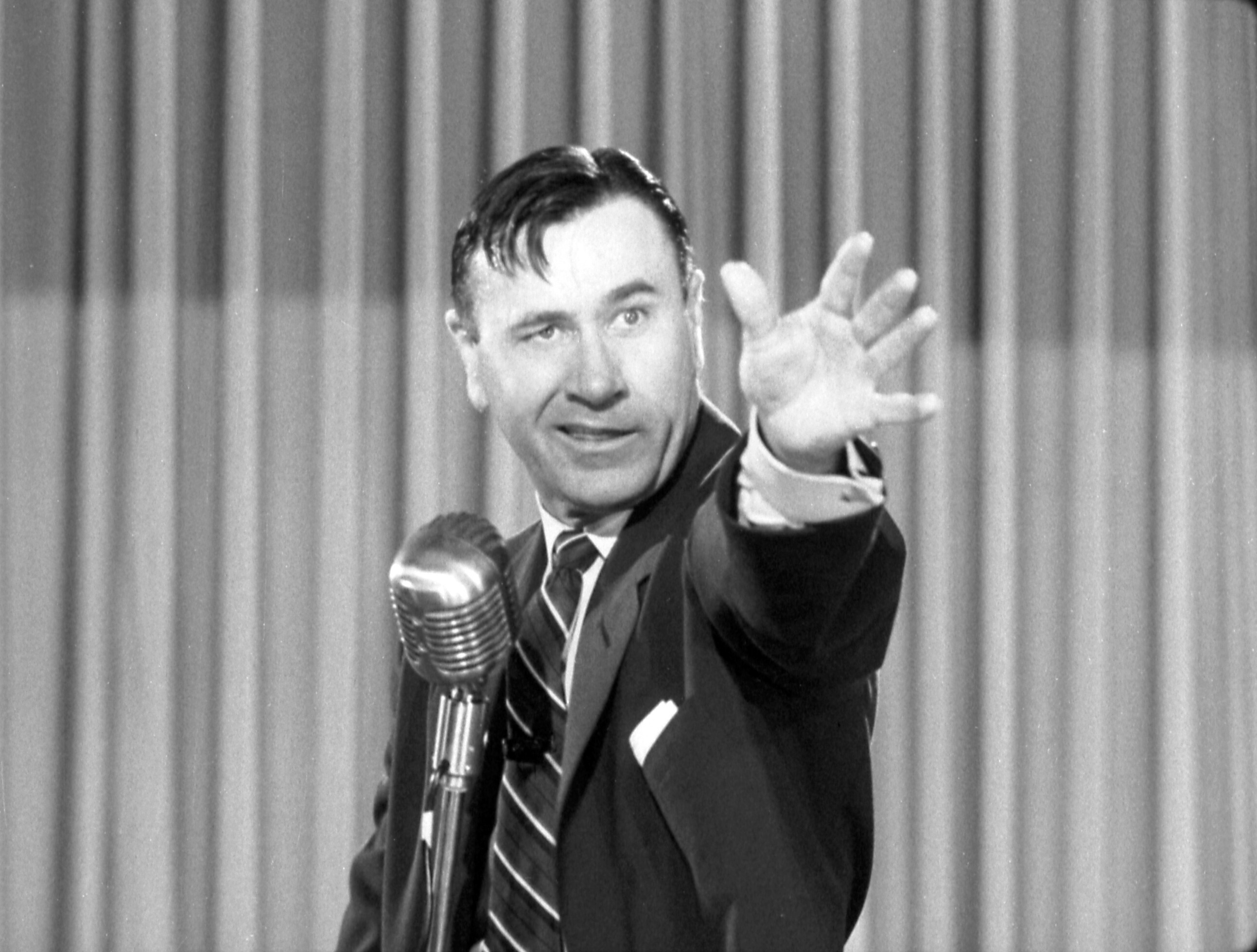 Oral Roberts is the namesake of the Oral Roberts Golden Eagles Men's basketball team that is playing Duke in the first round of March Madness.
Roberts was a Pentecostal and United Methodist minister and one of the first Christian televangelists. He began broadcasting his preaching in 1954. He is best known for espousing the "prosperity gospel," a theology that encouraged donating large sums of money in order to receive health, wealth, and salvation.
The religious leader died in 2009 at 91 from complications from pneumonia. In his New York Times obituary, Roberts is described as a figure whose "televised faith-healing ministry attracted millions of followers worldwide and made him one of the most recognizable and controversial religious leaders of the 20th century."
The televangelist founded Oral Roberts University in 1962 and officially opened the school in 1965. ORU started playing varsity sports (including basketball) in 1966.
Where is Oral Roberts, and what conference is the basketball team in?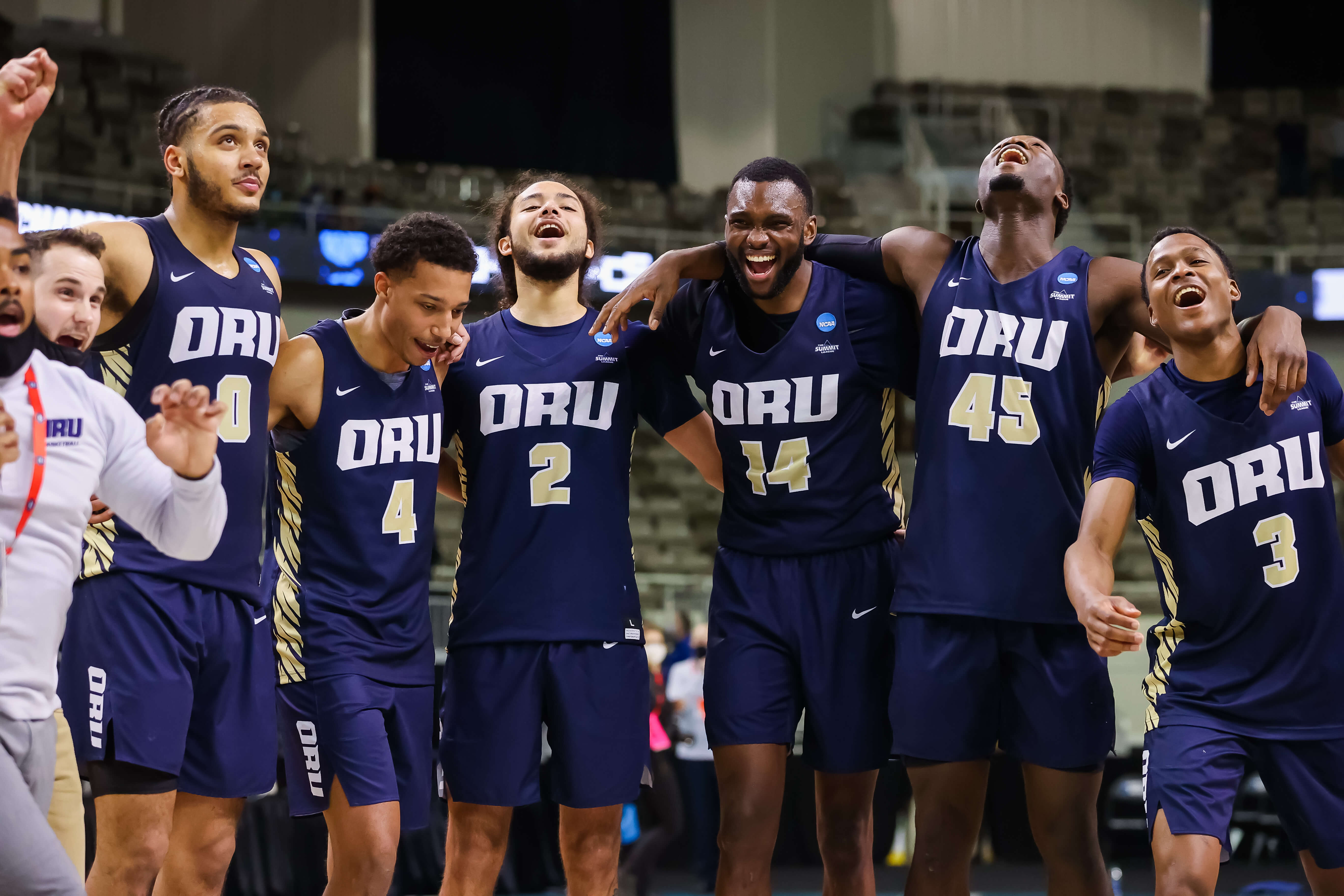 The Oral Roberts University campus is in Tulsa, Oklahoma.
The ORU Golden Eagles play in the Summit League athletic conference. The conference, which is made up of schools in the Midwest, includes ORU, South Dakota, South Dakota State, North Dakota, North Dakota State, St. Thomas (MN), Western Illinois, Kansas City, Denver, and Omaha.
In 2023, ORU went 18-0 against its Summit League opponents on its way to a 30-4 overall record. The team won all 16 of its home games and its last 17 straight competitions. The Golden Eagles cruised to a Summit League Tournament title, beating North Dakota, St. Thomas, and North Dakota State.
Who did ORU beat in March Madness?
The ORU Golden Eagles have been in the NCAA Men's Basketball Tournament six times in the school's history.
How far did Oral Roberts go during these March Madness bids?
In 1974, ORU — then the ORU Titans — went to the Elite Eight (in a 25-team tournament), beating Syracuse and Louisville before losing to Kansas in a 93-90 overtime thriller.
After that, the next four March Madness appearances didn't go so well for ORU. The team made the Big Dance in 1984, 2006, 2007, and 2008, losing in the opening round each time to Memphis State, Memphis, Washington State, and Pittsburgh, respectively.
The 2021 Golden Eagles squad had a memorable NCAA tournament run. Who did Oral Roberts beat in March Madness that season? The team took out No. 2 seed Ohio State and No. 7 seed Florida before losing in the Sweet 16 to No. 3 seed Arkansas, 72-70.
Who is Oral Roberts' opponent this season? The team faces the No. 5 seed Duke on Thursday, March 16, at 7:10 pm EST at the Amway Center in Orlando, Florida.