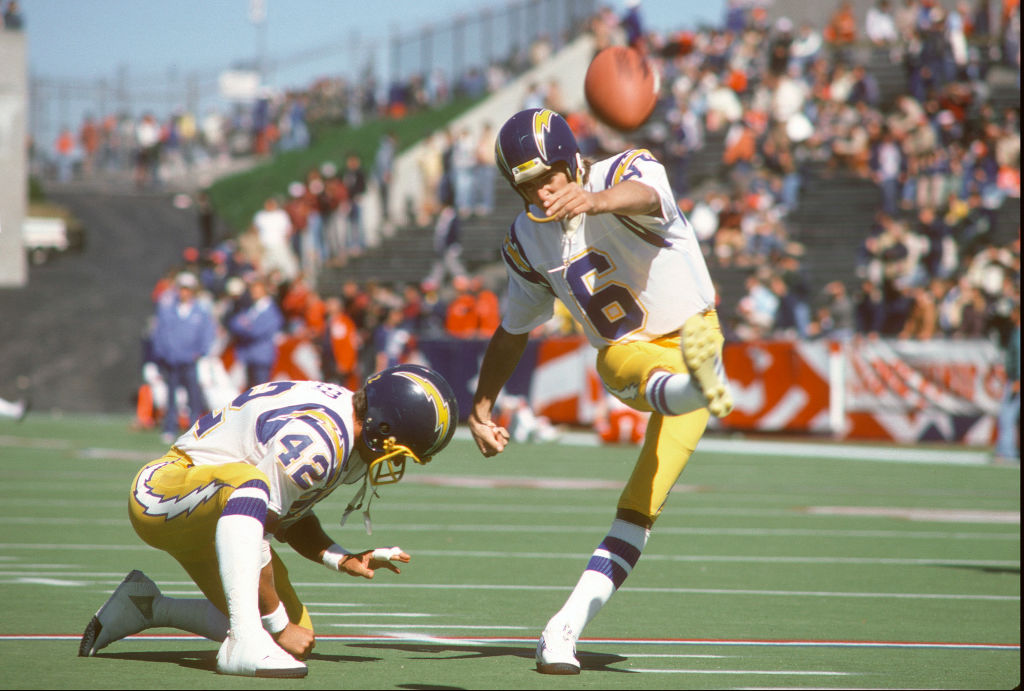 Who Is the NFL Player That Hosted Wheel of Fortune for a Season?
San Diego Chargers kicker Rolf Benirschke had a successful 10-year NFL career making one Pro Bowl. After football, he hosted the popular game show Wheel of Fortune for one season.
NFL kickers are known for being a little odd. Former San Diego Chargers Pro Bowl kicker Rolf Benirschke fit that mold but it wasn't necessarily for what he did during his career in the National Football League. Instead, it's because of what he chose to do as a profession after his playing days were over.
Rolf Benirschke becomes a Pro Bowl kicker
Drafted by the Oakland Raiders in the 12th round of the 1977 NFL draft, Rolf Benirschke never wore the silver and black. He was traded before his rookie season to the San Diego Chargers.
In San Diego, Benirschke quickly established himself as one of the best kickers in the game. In 1980, his fourth season with the Chargers, he was named to the All-Pro second team. Two years later, Benirschke earned his first Pro Bowl appearance.
After 10 years in San Diego, Benirschke retired from the game in 1987. At the time, he was the team's all-time scoring leader with 766 points and held 15 club records. He also had the third-highest field goal percentage in NFL history. For his successes, he was inducted into the San Diego Chargers Hall of Fame in 1997.
Benirschke auditions for television show he had never watched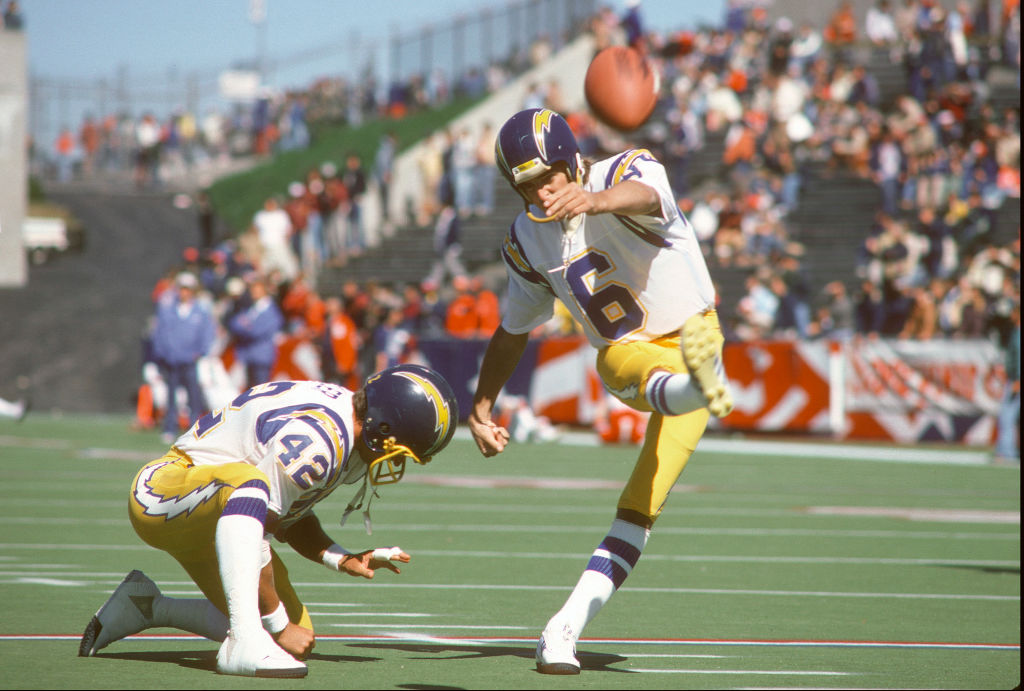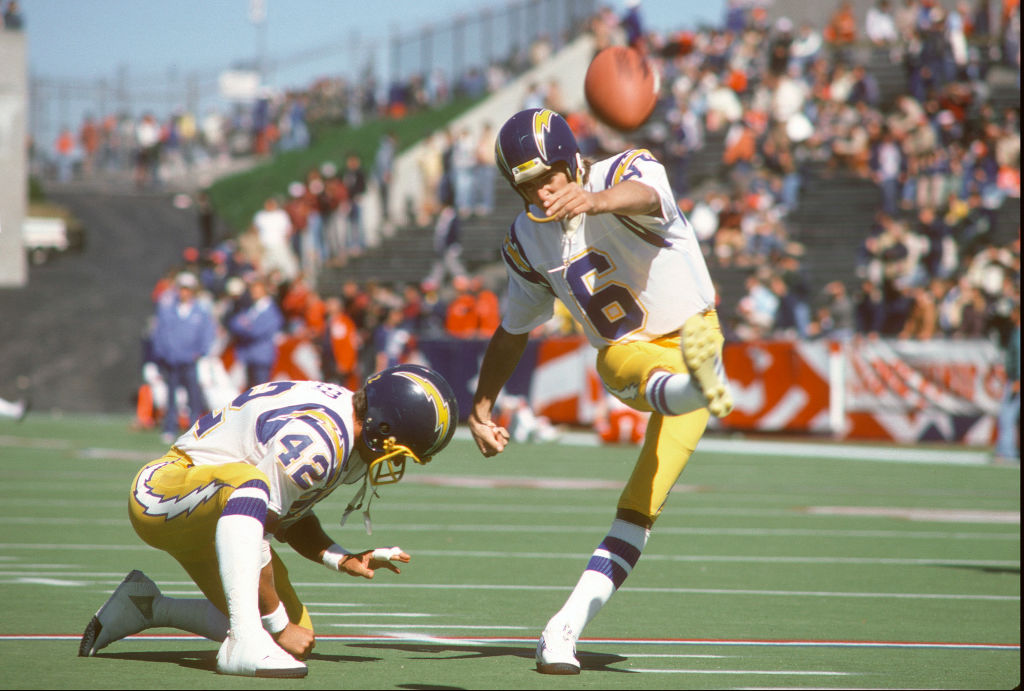 A couple years after retirement, Benirschke decided to try out for the open position of host on the daytime version of Wheel of Fortune. Regular host Pat Sajak wanted to pursue his own daytime television talk show while continuing his hosting duties of the popular game show at night.
Rolf Benirschke auditioned for the position competing against more than 400 other candidates. The odds were stacked against the former kicker. Besides appearing as a guest on several talk shows, and a few announcing jobs for sporting events, Benirschke had no other television experience.
To make his selection even more unlikely, Benirschke had never watched a single episode of the show before. As a result, he didn't know all the rules. 
Rolf Benirschke hosts Wheel of Fortune for a season
In January 1989, Merv Griffin hired Rolf Benirschke as the host of the daytime version of "America's Game." While there was an initial learning curve, including a thorough understanding of the game rules, Benirschke soon grew comfortable in his position hosting the show.
Unfortunately, Benirschke learned that the job as a game-show host is about as stable as the job of a kicker who misses field goals. In June, just six months after he began, NBC decided not to renew the contract for the daytime version of the show. Merv Griffin Enterprises sold the rights to CBS, which opted to revamp the program. Bernischke was relieved of his duties. 
"As I learn all these things, it's not particularly surprising," Benirschke said. "It has a lot to do with the industry."
After Bernischke left Wheel, he never pursued another game-show host position. Instead, for 36 years he has inspired and encouraged others suffering with Crohn's disease and ulcerative colitis, a disease he battled for most of his life including his time in the NFL. He is the national spokesman for The Crohn's & Colitis Foundation of America (CCFA).
Rolf Bernischke will long be remembered in San Diego for his accomplishments as the Chargers kicker. For the rest of the world, he's remembered as an answer to an interesting trivia question.