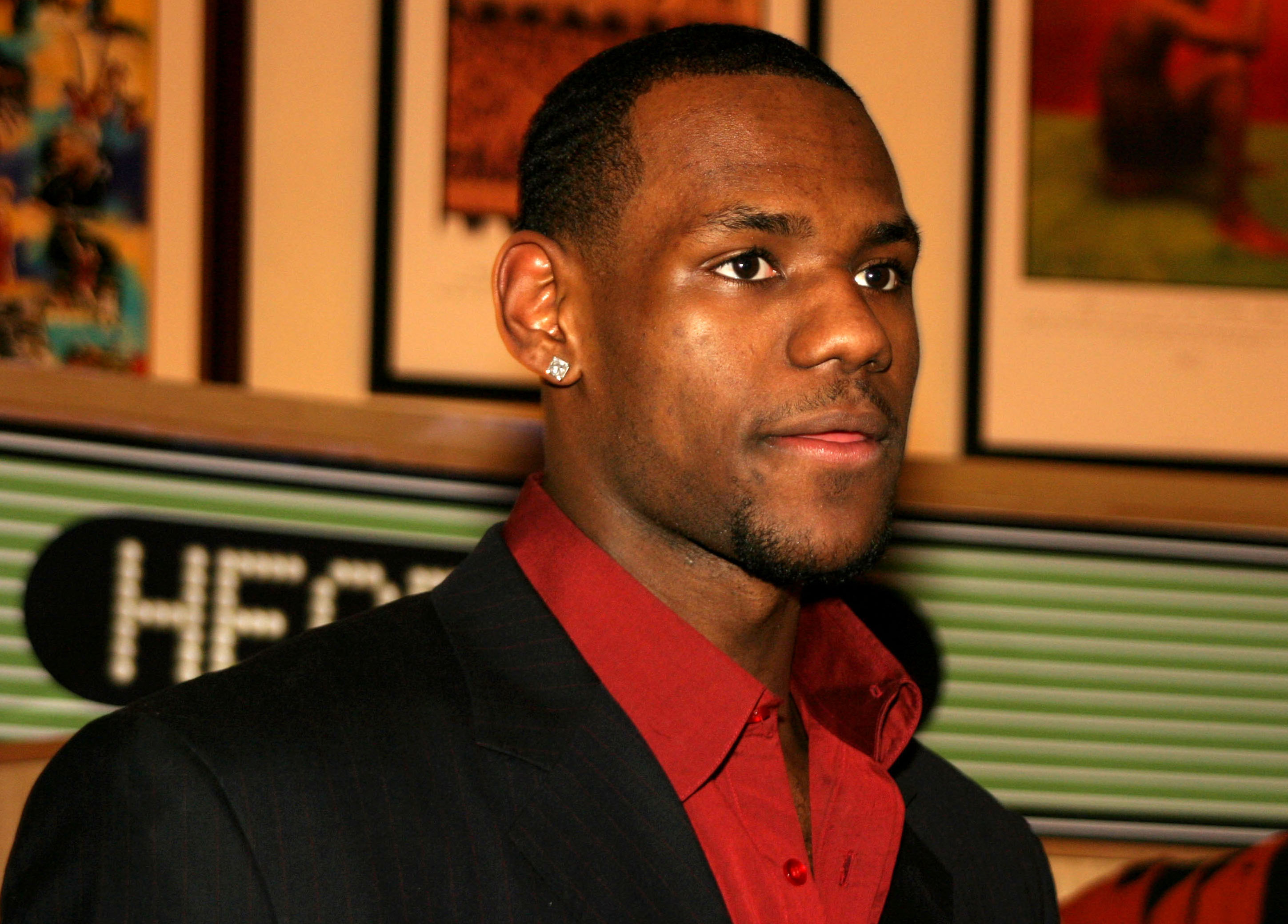 Who Was LeBron James' First Coach in the NBA?
LeBron James has played under several coaches in the NBA, but who was his first NBA coach?
Many NBA legends have had legendary coaches. Michael Jordan and Kobe Bryant had Phil Jackson. Tim Duncan had Gregg Popovich, and Magic Johnson and Kareem Abdul-Jabbar had Pat Riley. However, LeBron James never really had that one legendary coach, although Erik Spoelstra of the Miami Heat is rapidly becoming one. James has had several coaches throughout his NBA career, but who was his first NBA coach after getting drafted by the Cleveland Cavaliers?
LeBron James started his NBA career playing for Paul Silas
James' first coach in the NBA was Paul Silas, who coached a couple of teams before the Cavaliers. 
Silas, a former star with the Boston Celtics, coached the San Diego Clippers from 1980 to 1983 and went 78-168 without reaching the playoffs. After working as an assistant coach with four different teams, Silas became the head coach of the Charlotte Hornets in the 1998-99 season.
In the 2003-04 season, Silas became the head coach of the Cavaliers. Cleveland held the first pick in the 2003 NBA Draft and selected James, giving Cleveland a new look and newfound hope. In his first season in Cleveland, Silas guided the team to a 35-47 mark.
In his second year in Cleveland, Silas went 34-30 before new owner Dan Gilbert fired him during the 2004-05 season. The Cavaliers went 69-77 under Silas. Overall, Silas' career record is 387-488. 
While his time with James did not last long, Silas knew that James was special. In James' rookie season, Silas asked his veterans on the Cavaliers to embrace him.
"Their egos wouldn't allow it," Silas said, according to ESPN. "I kept telling them, 'You have a chance to help one of the game's future stars,' but they wouldn't embrace him. If it bothered LeBron, he never let on. We won 35 games that year because of him. He's had some outstanding seasons since then, but that first one may have been the most impressive because of how he excelled in spite of the jealousy on his own team."
Silas won two championships with the Boston Celtics as a player
After playing collegiately at Creighton, Silas was a second-round pick of the St. Louis Hawks in the 1964 NBA Draft. The 6-foot-7 power forward played 16 years in the NBA and was a two-time NBA All-Star. He made his first All-Star appearance with the Phoenix Suns during the 1971-72 season, averaging 17.5 points and 11.9 rebounds.
The Suns traded Silas to the Celtics in 1972, and he played four seasons in Boston. He earned All-Star honors during the 1974-75 season when he put up 10.6 points and 12.5 rebounds. Silas won two championships with the Celtics. He earned another one as a member of the Seattle SuperSonics in 1979.
During his playing career, Silas averaged 9.4 points and 9.9 rebounds. He made his living on defense. Silas was named to the All-Defensive Team five times.
Silas died Dec. 11, 2022. He was 79.