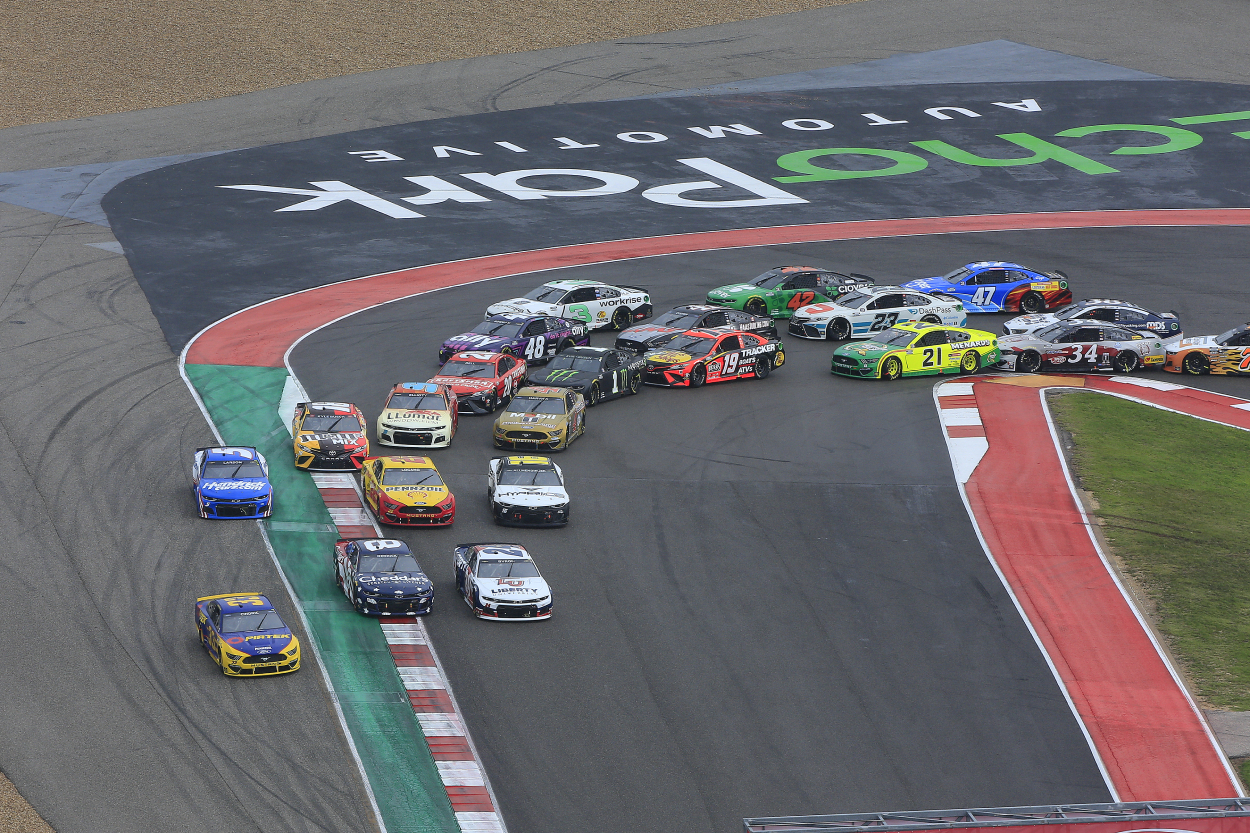 Who Was the Most Marketable NASCAR Driver in 2020?
Was it a savvy veteran or an up-and-comer who was NASCAR's most marketable driver in 2020?
When it comes to motorsports, it's all about marketability. Before those races can be won, sponsors have to be in place and there needs to be a strategy to help promote the driver. Dale Earnhardt Jr., Jeff Gordon, and Jimmie Johnson were all loaded with sponsors, earning some significant extra income in their NASCAR careers. Who was the 2020 most marketable NASCAR driver? Was it a savvy veteran or a young gun?
Kyle Busch was NASCAR's highest-paid driver in 2020, but not the most marketable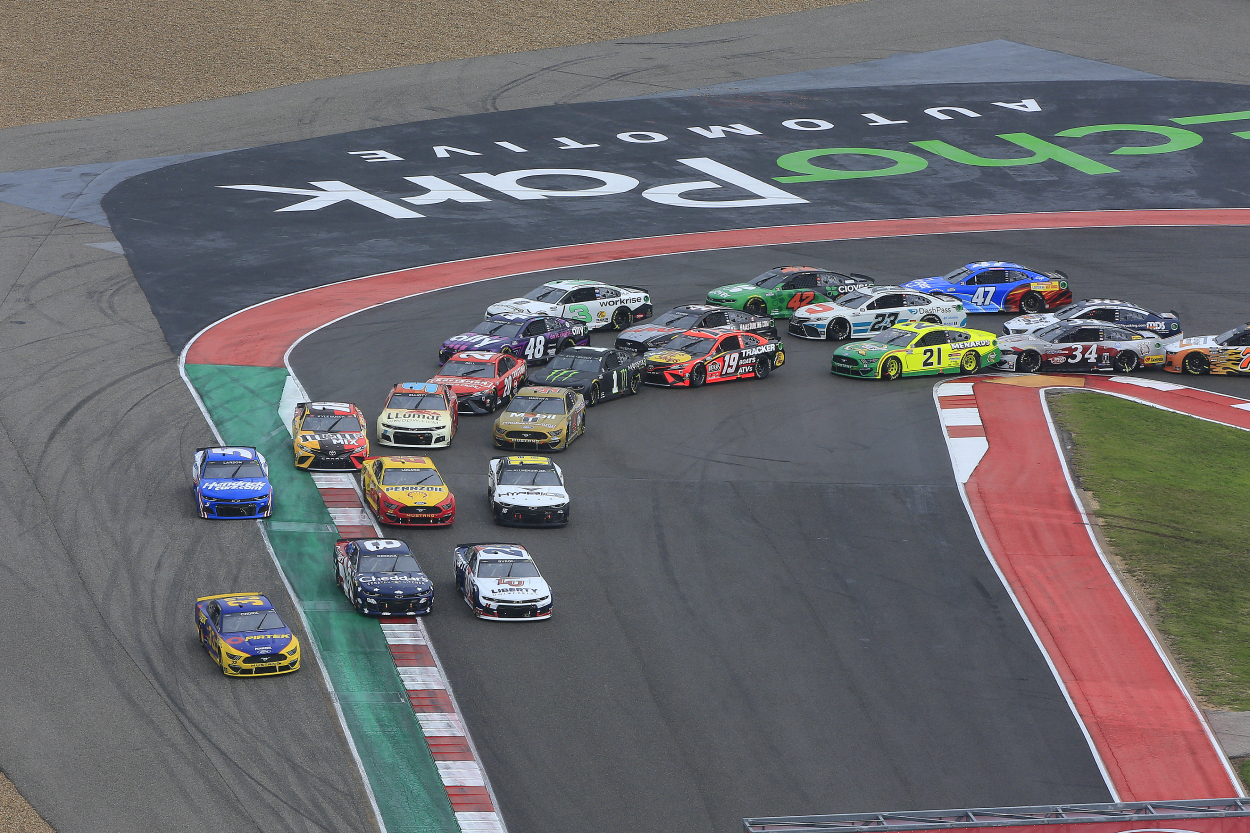 Kyle Busch made his NASCAR Cup Series debut in 2005 and has been going strong ever since. He's collected a pair of championships in his illustrious career, winning titles in 2015 and 2019. Busch has 58 Cup Series victories and has 326 top-10 finishes in 587 career Cup Series races. He also owns the most wins all-time in the Xfinity Series.
Last year, he was the highest-paid NASCAR driver. Driving for Joe Gibbs Racing, Busch finished eighth in the standings. It was the first time since 2014 he finished outside the top four. He ended the season on a strong note, finishing ninth or better in seven of the final 10 races of the year.
Bush's base salary for the 2020 season was the highest among all NASCAR drivers at $16.1 million. Throw in an additional $1.7 in endorsement earnings, and he led all drivers in overall earnings at $17.8 million, according to Sportekz.com. His endorsement money, however, was third overall.
Who was the most marketable NASCAR driver in 2020?
Only two drivers finished higher than Busch in the endorsement rankings. In all, eight drivers collected more than $1 million in endorsements alone. Two surpassed the $2 million mark.
Finishing just ahead of Busch in second place was Chase Elliott. Elliott was the 2020 NASCAR Cup Series champion. The son of 1998 NASCAR Cup champion Bill Elliott, Chase earned $2.2 million in sponsorships. Among his sponsors are Hooters, NAPA, Chevrolet, Valvoline, and Untuckit. He made $7.6 million less than Bush in overall earnings, however, as his base salary last year was $8 million driving for Hendrick Motorsports.
The most marketable NASCAR driver last season was none other than seven-time Cup Series champion Jimmie Johnson. Johnson, also driving for Hendrick Motorsports, officially retired from NASCAR after the 2020 season. He had deals with Lowe's, Chevrolet, Ally, and Bank of America, according to Yahoo! Finance. Johnson's base salary a year ago was 14.8 million but made a whopping $2.8 million in endorsements. His overall earnings were second to Busch at $17.6 million.
Jimmie Johnson has gone from NASCAR to IndyCar
Instead of trying for what would be an unprecedented eighth Cup Series title, Johnson retired from NASCAR after the 2020 season. Johnson is tied with legends Richard Petty and Dale Earnhardt with seven championships. He decided to pursue his true passion of racing IndyCar.
"For me, I always wanted to be an IndyCar driver as a kid growing up," Johnson told Patrick during her Pretty Intense podcast. "I'm not expecting the type of success I had in Cup, but I am really trying to tell myself, and of course the competitive side is going to kick in and I'll be sad plenty this year, but the experience to do this is really where my heart is. I've always wanted to race one of these cars and be around this industry."
He said it was an opportunity he couldn't pass up.
"Who really gets this opportunity?" he said. "Some of my heroes when I was a kid would move back and forth (between Indy and NASCAR). You were one of the few who went back and forth. There's only been a handful of people who have been able to experience both. Where I sit today, that's something that's really important to me. It's something I'm very glad to be a part of."
When you make the kind of money Johnson did in endorsements alone, you can go out and pursue any dream you want.