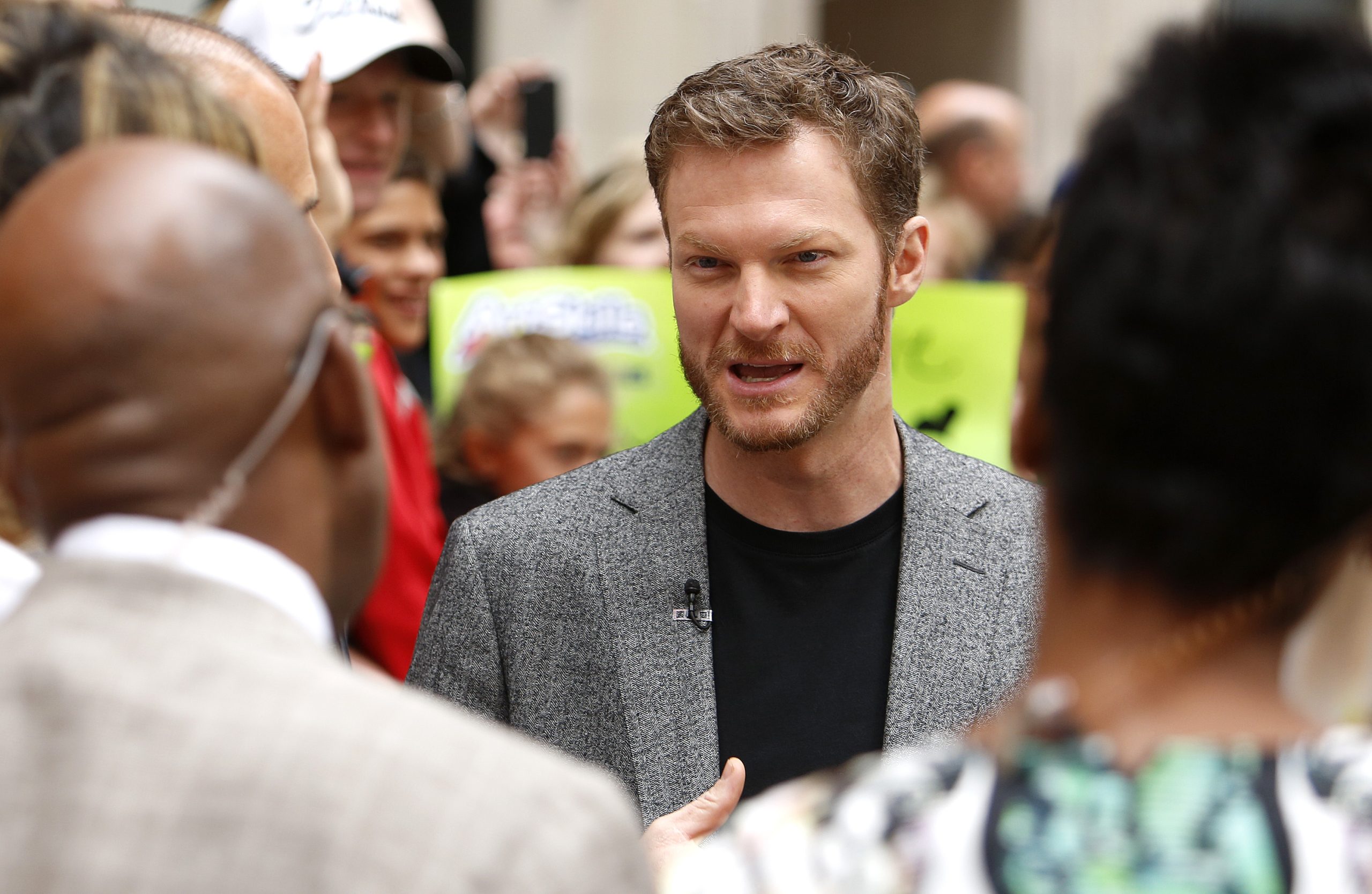 Dale Earnhardt Jr. Reveals Why He's 'Terrified' of Upcoming NASCAR Commitment
Dale Earnhardt Jr. has a NASCAR commitment this weekend and said he's "terrified" of it.
Dale Earnhardt. Jr. has been through it all in NASCAR. He's had the big wins and the tough losses. He had to endure the death of his father at the 2001 Daytona 500. Junior had himself a Hall of Fame NASCAR career and remains tied to the sport as a broadcaster and a team owner. He's done just about everything but recently admitted he's "terrified" of an upcoming commitment.
Dale Earnhardt Jr. adjusting to life after NASCAR racing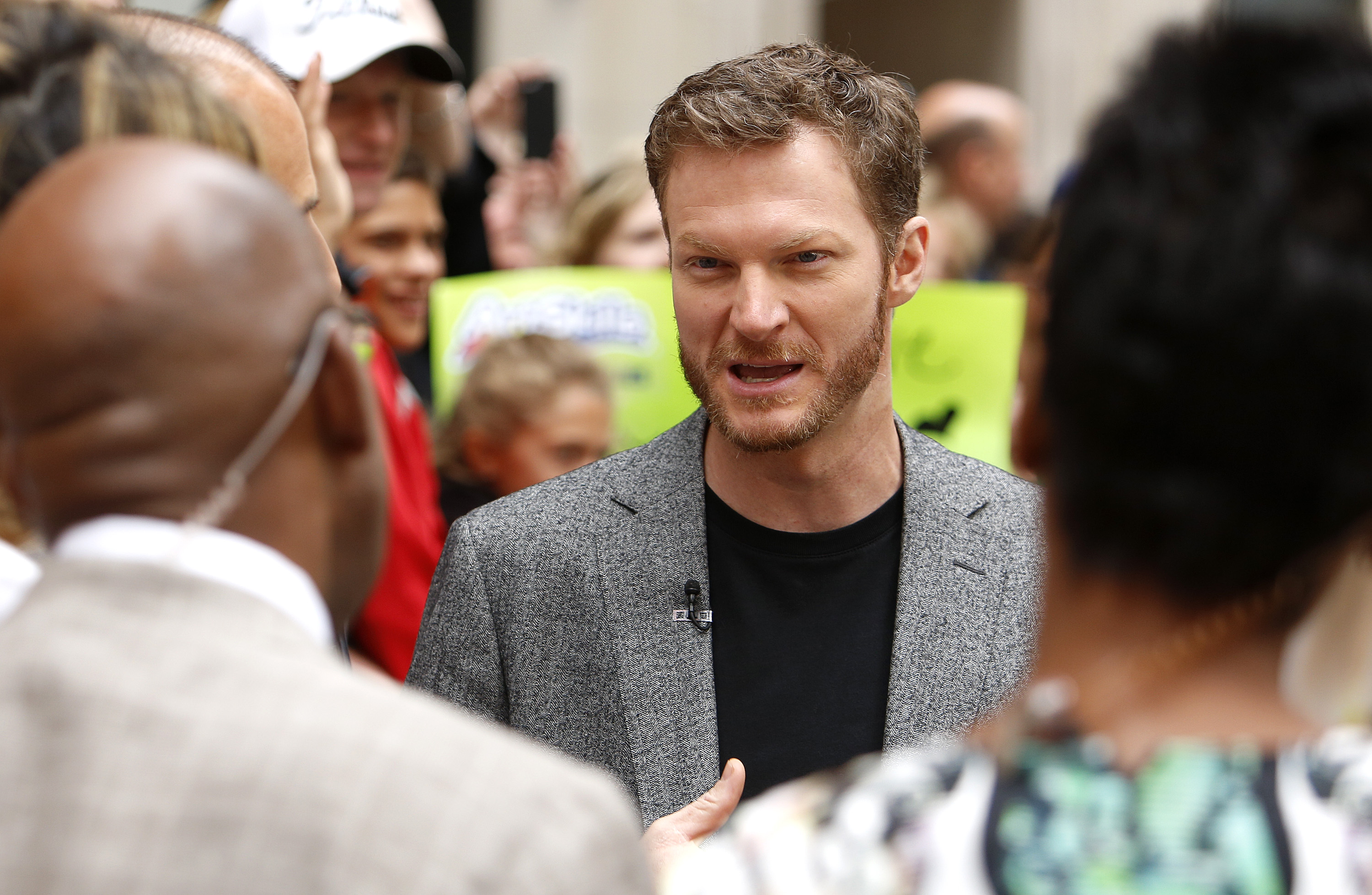 It's been four years since Earnhardt Jr. retired from full-time racing. He was still racing well, but a series of concussions forced him to make a decision. Junior decided he wanted to go out while healthy and not jeopardize his long-term health. He missed the better part of the 2016 season with concussion-like symptoms and retired after the 2017 season.
His life hasn't slowed down a whole lot since retirement. In 2018, he joined NBC as a NASCAR commentator. He's a co-owner of JR Motorsports, a NASCAR Xfinity team. He co-hosts his weekly Dale Jr. Download podcast with Mike Davis.
Junior is also busy with his family life. He and his wife Amy are the proud parents of two young daughters, Isla and Nicole. Two young daughters alone will keep anyone occupied, but for Junior, they're the most important part of a hectic post-retirement schedule.
Dale Earnhardt Jr. admits he's 'terrified' of an upcoming NASCAR event
During his weekly Dale Jr. Download podcast, he took part in a weekly segment in which he answers questions from fans. Earnhardt Jr., who works for NBC as a NASCAR analyst, is prepping to get back into the booth this week. The NASCAR season is split up between Fox and NBC. The latter handles the second half of the season, so Junior is ready to get back to broadcasting work this weekend.
One fan asked if he felt nervous calling this weekend's races after not being in the booth a while. "Terrified, man," Earnhardt Jr. said. "I'm going to host the Countdown to Green with (country singer) Brad Paisley. I have not a lot of experience hosting.
"We do the podcast, and aside from this part, it's not live. The Countdown to Green will be live. NBC is coming back to be your host for NASCAR for the next several months, so I'm a little nervous about that."
Earnhardt Jr said he's striving to be a good host but the nerves are there
The Countdown to Green is a prerace coverage that will include racing news, analysis, and highlights. Earnhardt Jr. will team up with Paisley to run the show. He's comfortable working with Paisley, but the fact it will be live is a little gut-wrenching to Junior.
"Brad's really easy to be around, easy to work with," he said. "But just wanting to be a good host, right? There's so many people that I know and I've worked with who have done that type of job for this sport over the last several decades that probably deserve to be doing that job instead of me. They slotted me into that role for this particular weekend, so we'll see how it goes.
"I'm more nervous about that than anything else. Calling a race or being a part of the broadcast booth is easy, and it's fun. I'm looking forward to that. The hosting part I'm a little bit nervous about."