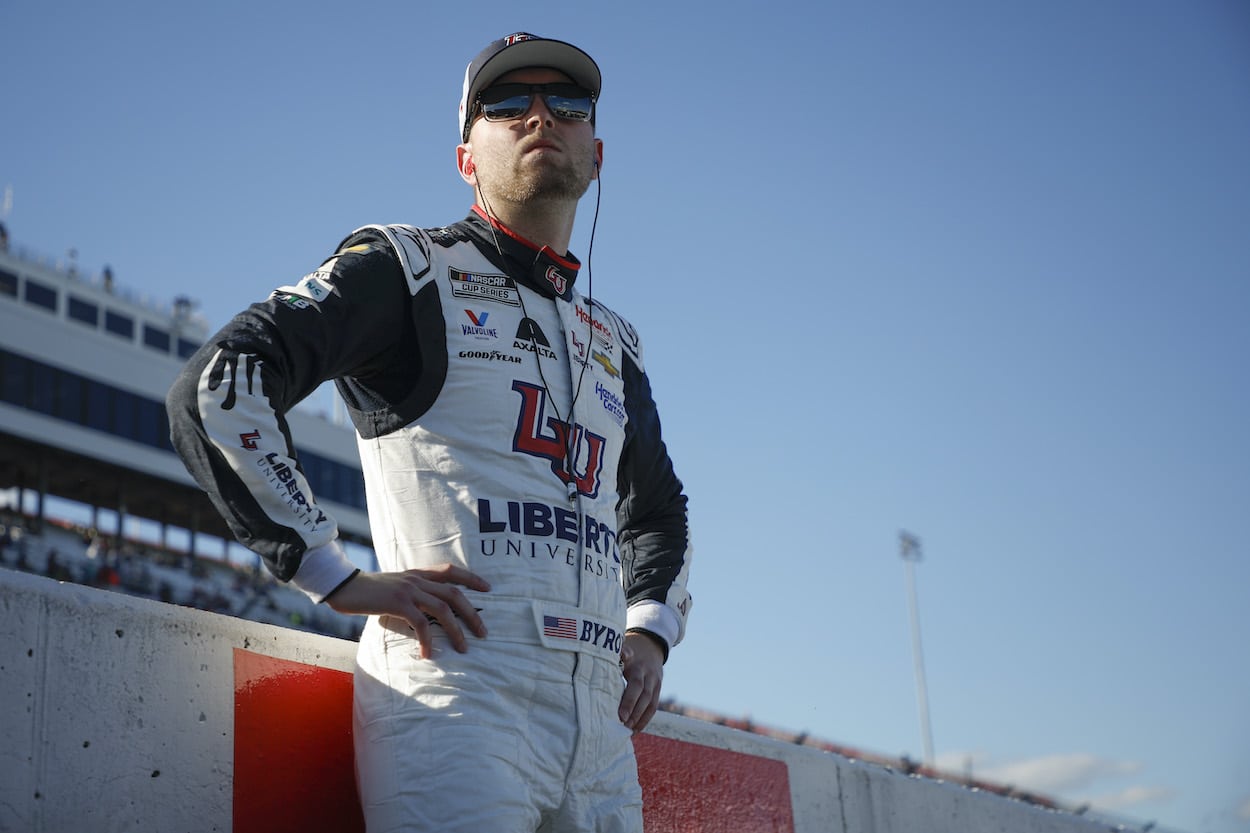 Why Did Multiple Drivers Require Medical Attention After NASCAR Cup Series Race at Martinsville?
NASCAR unexpectedly tweeted after Sunday's Martinsville race that multiple drivers were treated and released from the infield care center after the race. But why?
Kyle Larson was the winner at Martinsville Speedway in Sunday's NASCAR Cup Series race. He exited his car after an epic burnout around the entire half-mile track, and celebrated in Victory Lane. Your normal winner's celebration.  
What wasn't normal was the response of multiple drivers like Larson's Hendrick Motorsports teammate William Byron, Ty Dillon, and Austin Cindric after the race, who all got out of their cars and required medical attention. But why? 
Chase Elliott gets out and sits down next to car
The big story coming into Martinsville was the return of the sport's most popular driver Chase Elliott after six weeks off following his snowboarding accident where he suffered a broken leg. 
The 2020 Cup champion, who has won once at The Paperclip in his title-winning season, didn't have a good car for much of the day and spent a large part of it mired in the back, unable to pass like the rest of the field. 
However, the No. 9 car came to life in the final stage and steadily made its way forward. When the checkered flag waved, Elliott had admirably battled to finish 10th right behind friend Bubba Wallace. Moments after the race, the 23XI Racing driver came over and talked with the HMS driver, who sat on the ground beside his car drinking a bottled water. 
"Typically when the guys get out and their eyes are sunk back in their head, you can tell they're dehydrated," Jamie McMurray said in Fox's post-race coverage, which showed the two drivers talking. "And let me tell you something, I got out of my car a lot of times and wanted to do that but I never did because I didn't want to show weakness. 
"And so typically when you see somebody do that, it's because they know that they're going to need to sit down or they're going to fall down. Kudos to him for getting out. Talked about it was hotter in the car today than he expected. And Martinsville is a hard race."
NASCAR unexpectedly announces multiple drivers treated and released from infield care center after race
By Elliott's own admission, he wasn't in the best physical condition after six weeks off and "sitting on the couch." That would explain his fatigue. Interestingly, he wasn't alone. 
Other drivers were also feeling the effects of an arduous race and asked for medical attention. And the only reason anyone knew about it was because of Twitter.
"Drivers of the Nos. 15, 24, 2 and 77 were all treated and released from the infield care center following today's race," NASCAR tweeted. 
The No. 15 was JJ Yeley, who ended his day in the third stage with 58 laps to go when he ran into the wall. Being seen in the care center is standard protocol after an accident. 
But the other three were a surprise. 
Why did drivers need medical attention?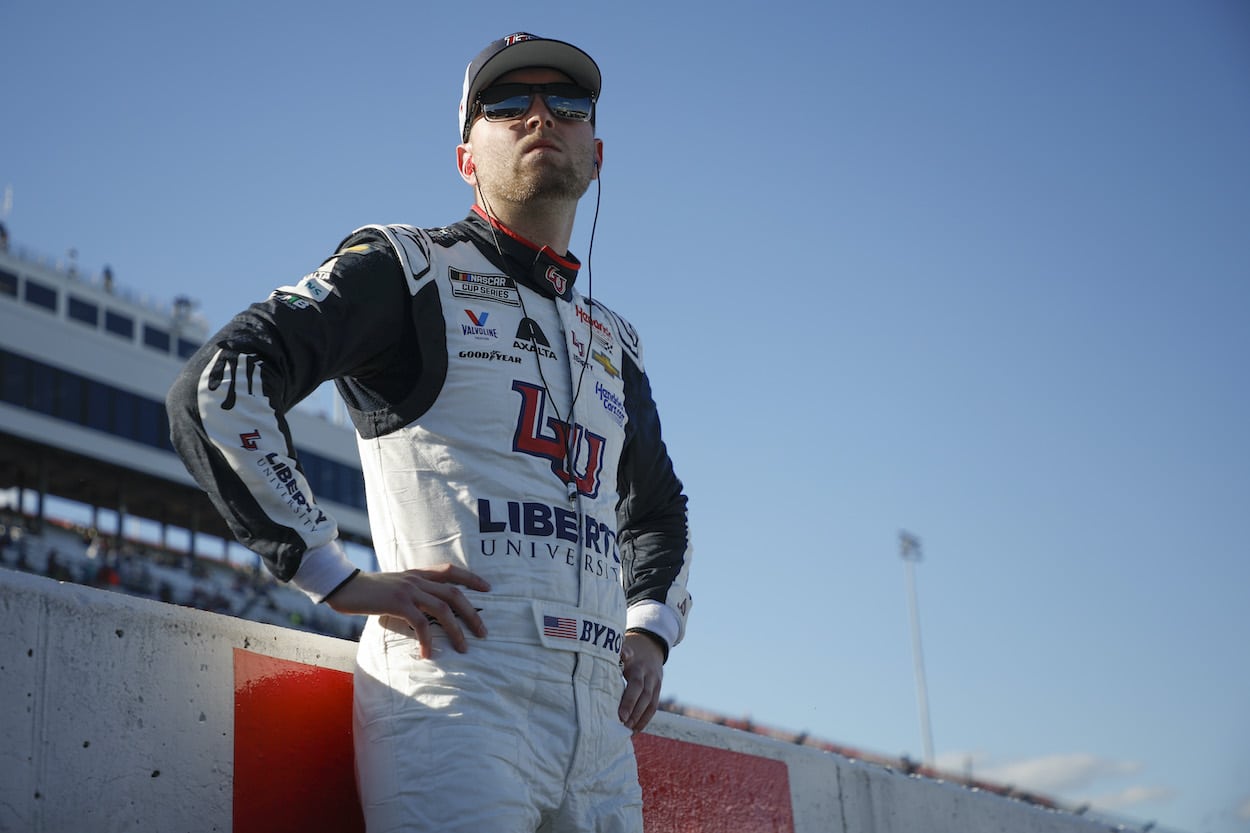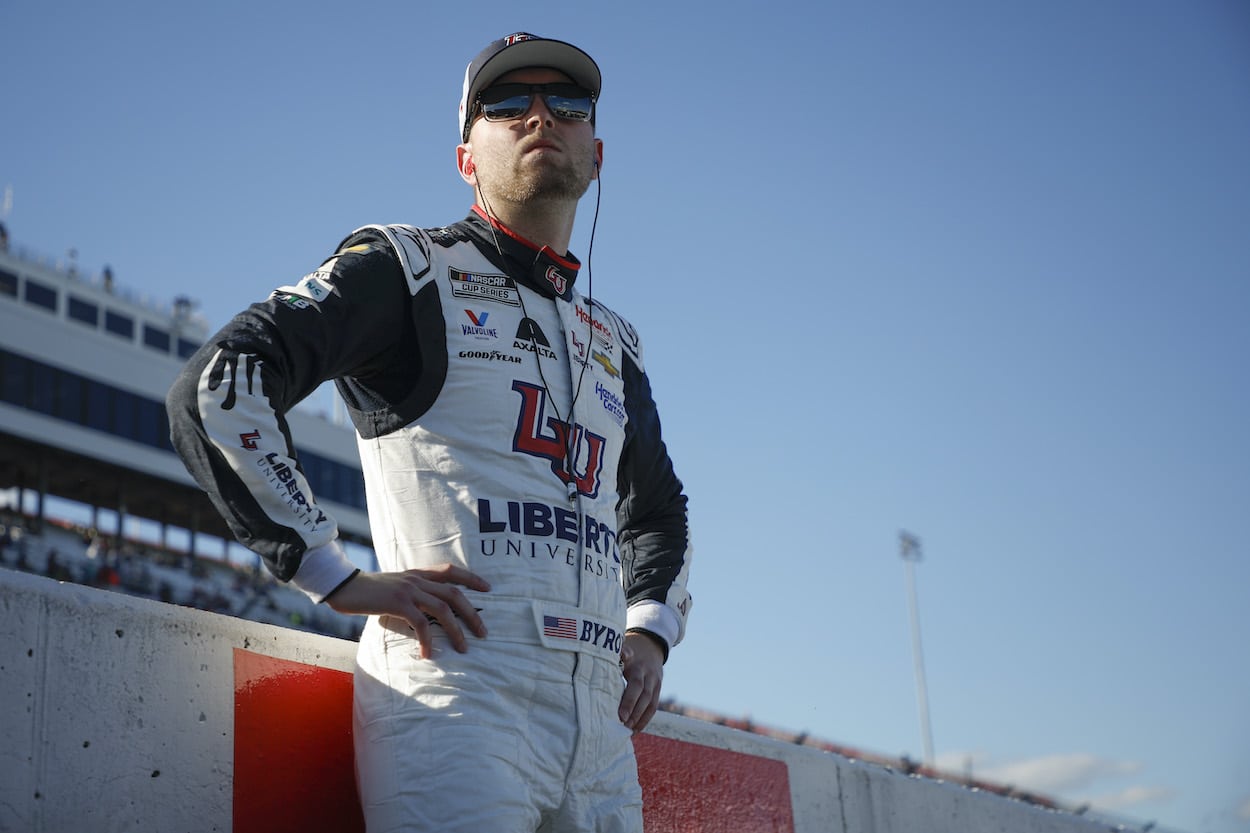 According to one report, Austin Cindric's cool suit failed, which would explain his need for potential treatment by the medical staff, such as intravenous fluids. But that doesn't answer why William Byron and Ty Dillon were treated. Most speculate that it was due to heat. 
However, the temperatures weren't hot in Martinsville. According to the National Weather Service, the temperature at the drop of the green flag was 71 degrees, with a relative humidity of 58%. The highest temperature throughout the entire almost-three-hour race was just 73 degrees.  
Could it have been something else?
There were concerns about heat inside the Next Gen car before it launched last season. Then, in the middle of the 2022 campaign, Kurt Busch voiced his feelings about heat inside the car after a race under sweltering conditions in Nashville. 
"It was like a greenhouse. I've never been that hot when I got in a car," Busch told The Tennessean. "There's some work to do. NASCAR needs to listen to the drivers."
Before this season NASCAR made changes to the car, increasing the size of the cooling vents on hoods to regulate heat.
Several drivers on Sunday at Martinsville unexpectedly required medical attention after the race. Whether it was due to feeling the effects of the outside temperature, which is odd considering it wasn't that hot, or something involving the car such as a lack of ventilation and circulation inside the car's cabin, which has been an issue in the past, it sounds like NASCAR has more work to do. 
For the latest breaking news and information about NASCAR's three national series, check out @kdsportswriter on Twitter.