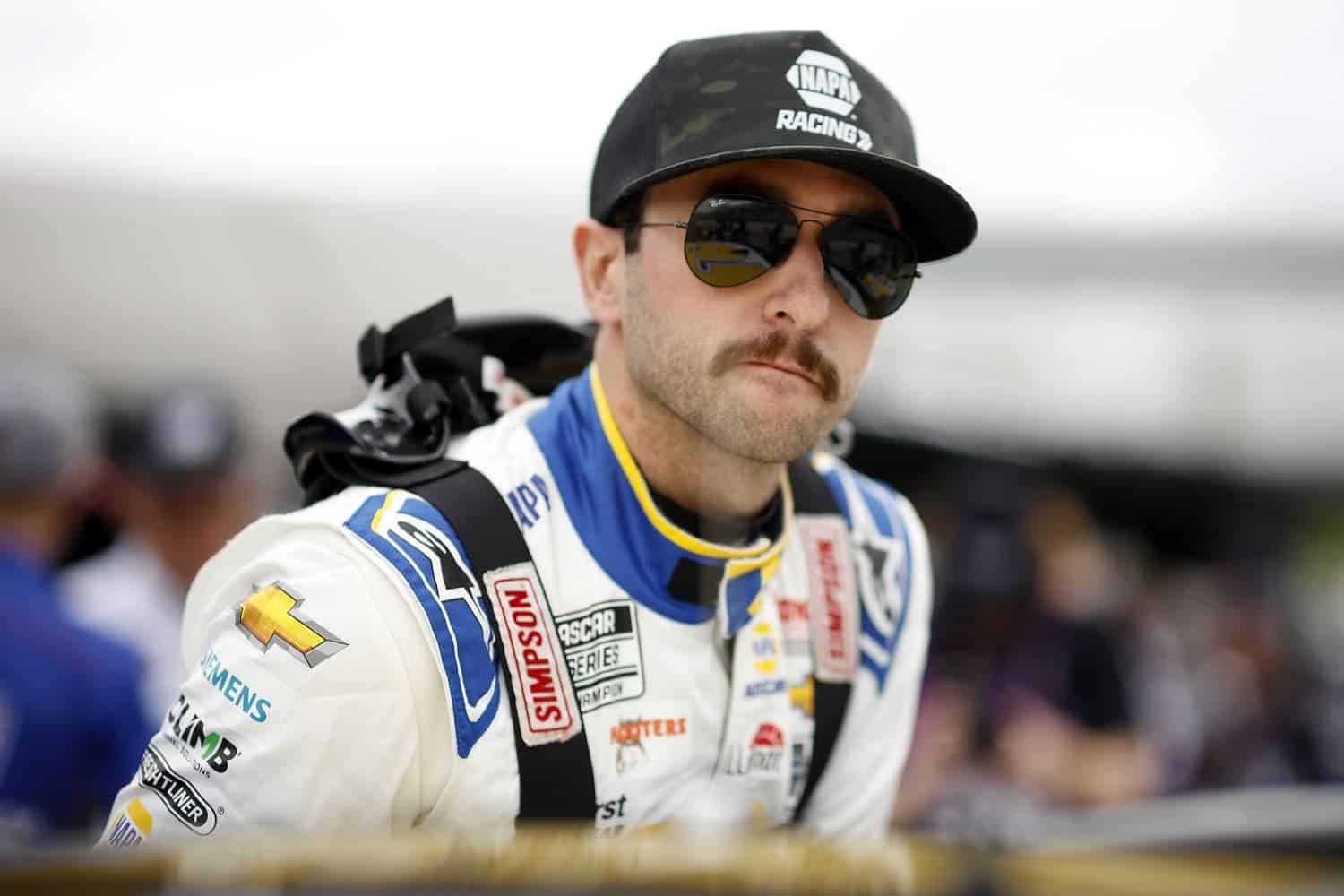 What Will Chase Elliott Need To Do To Make the NASCAR Playoffs?
Chase Elliott probably does not have a path to the NASCAR playoffs if he doesn't win one of the next 18 races.
Chase Elliott is back in the Cup Series, meaning the NASCAR focus has shifted from penalties to playoffs for the weekend at Martinsville. Elliott, newly recovered from a broken leg, hasn't competed since finishing second at Fontana on Feb. 26.
While it's too early to get excited about playoff scenarios for most drivers, Elliott is a fan favorite, a former champ, and part of the sport's most successful organization. Naturally, fans are curious about whether he has enough races left to pile up the points necessary to advance.
Winning a race is the obvious best-case scenario for Chase Elliott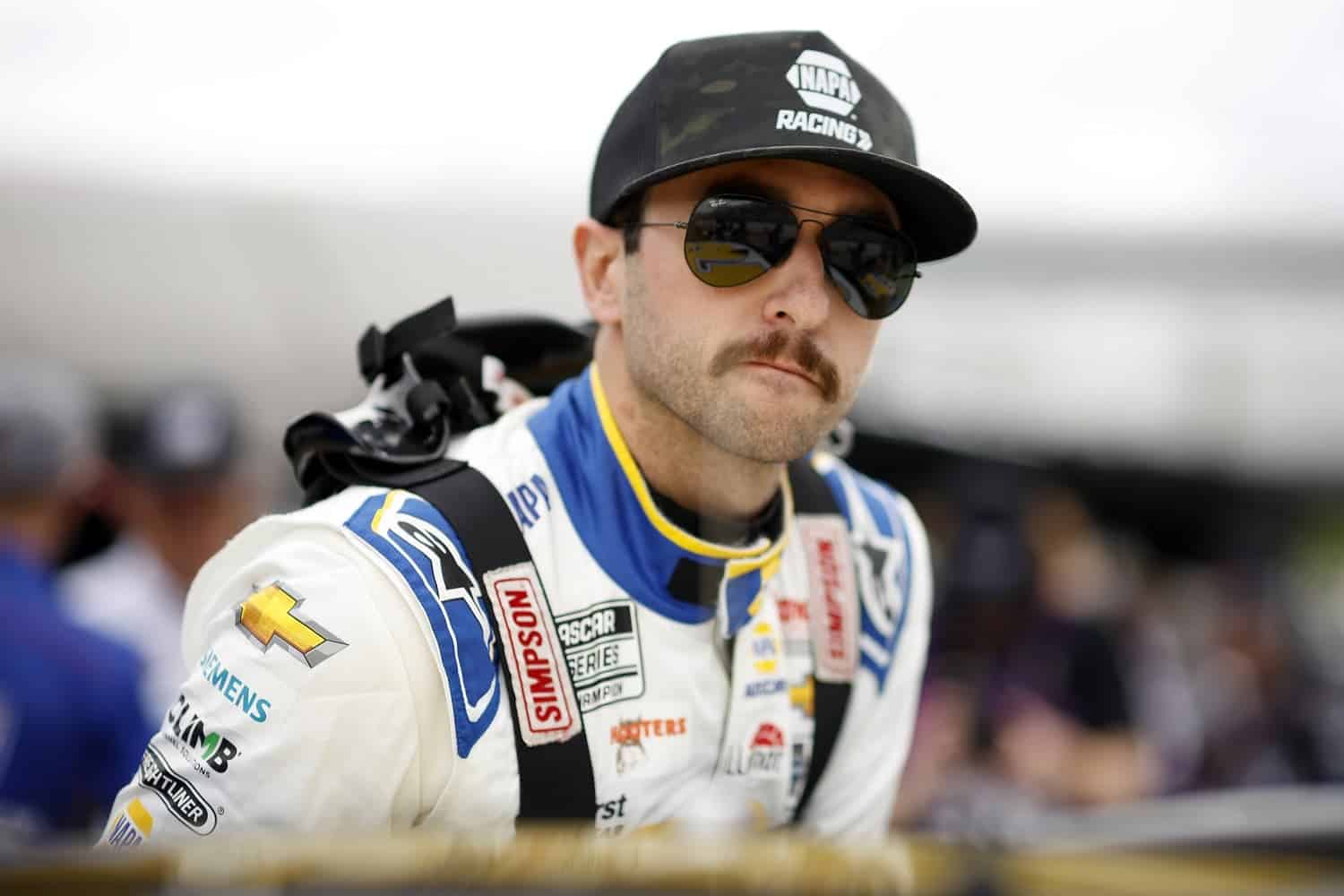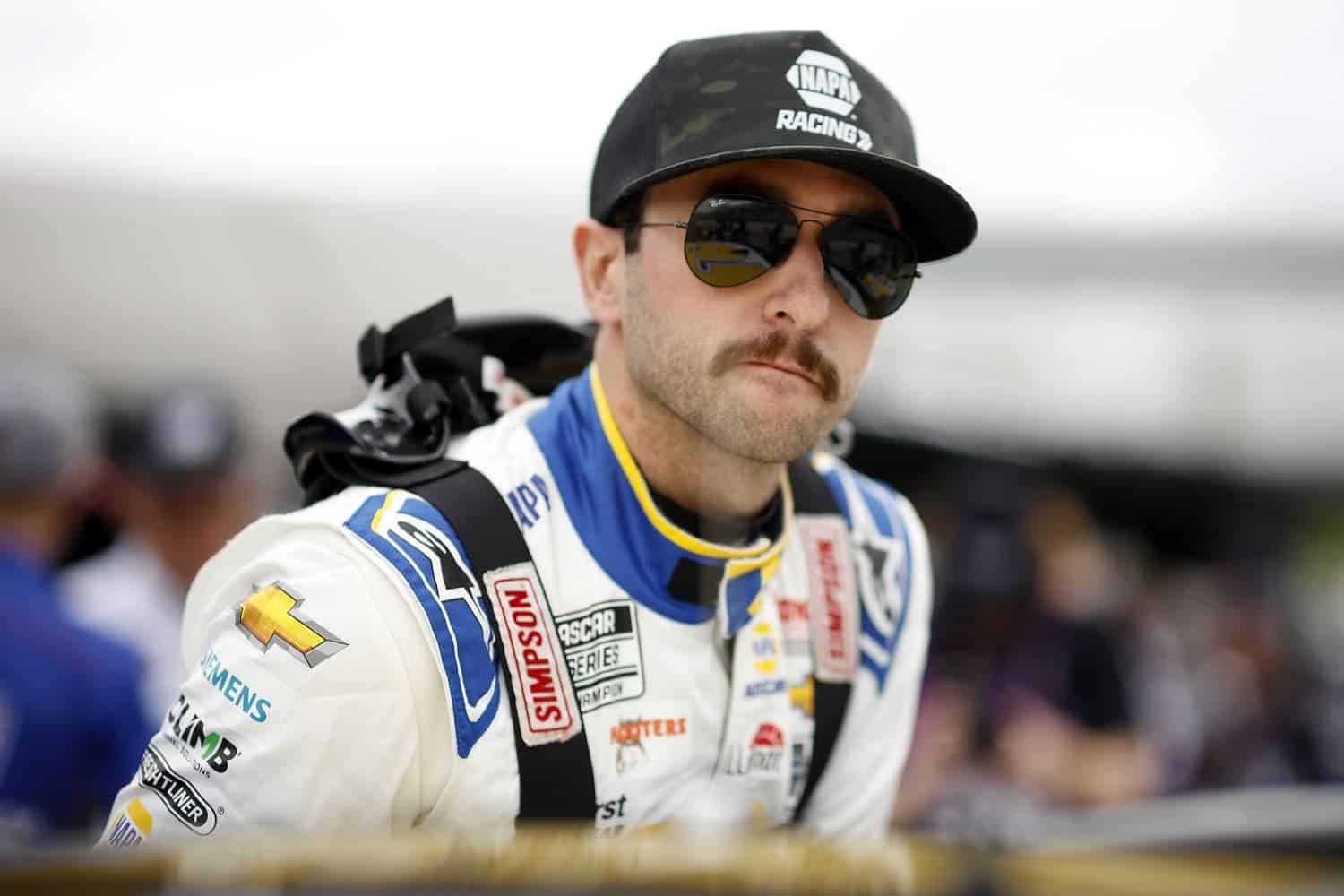 Sunday's race at Martinsville Speedway is the ninth of the year on the NASCAR Cup Series schedule, and the circuit has already seen seven winners. Christopher Bell has a win in the books and the lead in points, but five of the top 10 and nine of the top 16 in the standings have yet to win.
With 16 making the playoffs, there will be a watchful eye through the spring and summer on whether a single win is indeed enough to get a driver into the playoffs. At least one driver has made it on points every year since the beginning of the playoff format, but we could come down to the final weekend of the regular season before we're sure the streak continues.
All in all, though, winning once does seem to be a sure way in, and winning twice guarantees it. By returning at Martinsville, Chase Elliott has 18 cracks at going that route.
The Hendrick Motorsports star is 34th in points entering Martinsville
If he's unsuccessful in his quest to win at least one race this season, then Chase Elliott's best-case scenario is for the seven drivers who've been to Victory Lane to monopolize first-place finishes. Fewer individuals with wins frees up more playoff berths based on points for other drivers.
The unknown is just how many points it will take to get to at least 16th place.
A year ago, 16 drivers won regular-season races, but Kurt Busch couldn't cash in his chip because of the lingering effects of the concussion he suffered at Pocono over the summer. That paved the way for Ryan Blaney to qualify based on his third-place finish in the standings, three points ahead of the unfortunate Martin Truex Jr.
Sixteenth place in points went to Erik Jones, whose victory in the Southern 500 came too late to get him into the playoffs. Jones finished with 589 points, an average of 22.7 per race. That's admittedly an arbitrary number to aim for on at least two counts:
This year's 16th-place figure could come in higher or lower.
If multiple race winners finish below 16th – hardly an impossibility – then winless hopefuls may have to shoot for higher in the standings because of the scenario with Blaney and Truex last year.
Elliott is 34th in points (49) entering Martinsville, though it won't take much of a day there for him to move to 31st. After that, however, he's got a grind ahead of him.
What does Chase Elliott have to do to qualify on points?
Assuming, again, that finishing 16th in points will be enough to land a winless Chase Elliott in the playoffs, then he's currently 540 off the total Erik Jones rolled up a year ago on his way to 16th place. Remember, of course, that wasn't good enough because Chase Briscoe and Austin Dillon below him won races.
With 18 races left in the regular season, Elliott has to start all 18 and average 30 points … and that's really bad news. Elliott won the regular-season title last season with 939 points, or an average of 26.1 per race. His average finish at that juncture was 10.6.
What does a 30-point afternoon look like in the Cup Series? Finishing seventh without scoring any stage points is worth exactly 30 points. Tenth place, closer to the average for the driver of the No. 9 Chevy last regular season, only nets 27 points. If Elliott ran a steady 10th over 18 races, he'd need to earn 54 stage points to make up the shortfall and get to that 589 figure.
Is 589 a reasonable target? Probably. Matt DiBenedetto placed 16th with 569 regular-season points in 2021, but Jones scored 593 to land in that spot a year earlier.
Conclusion: Elliott had best win a race if he's going to make the playoffs.
Got a question or observation about racing? Sportscasting's John Moriello does a mailbag column each Friday. Write to him at [email protected]