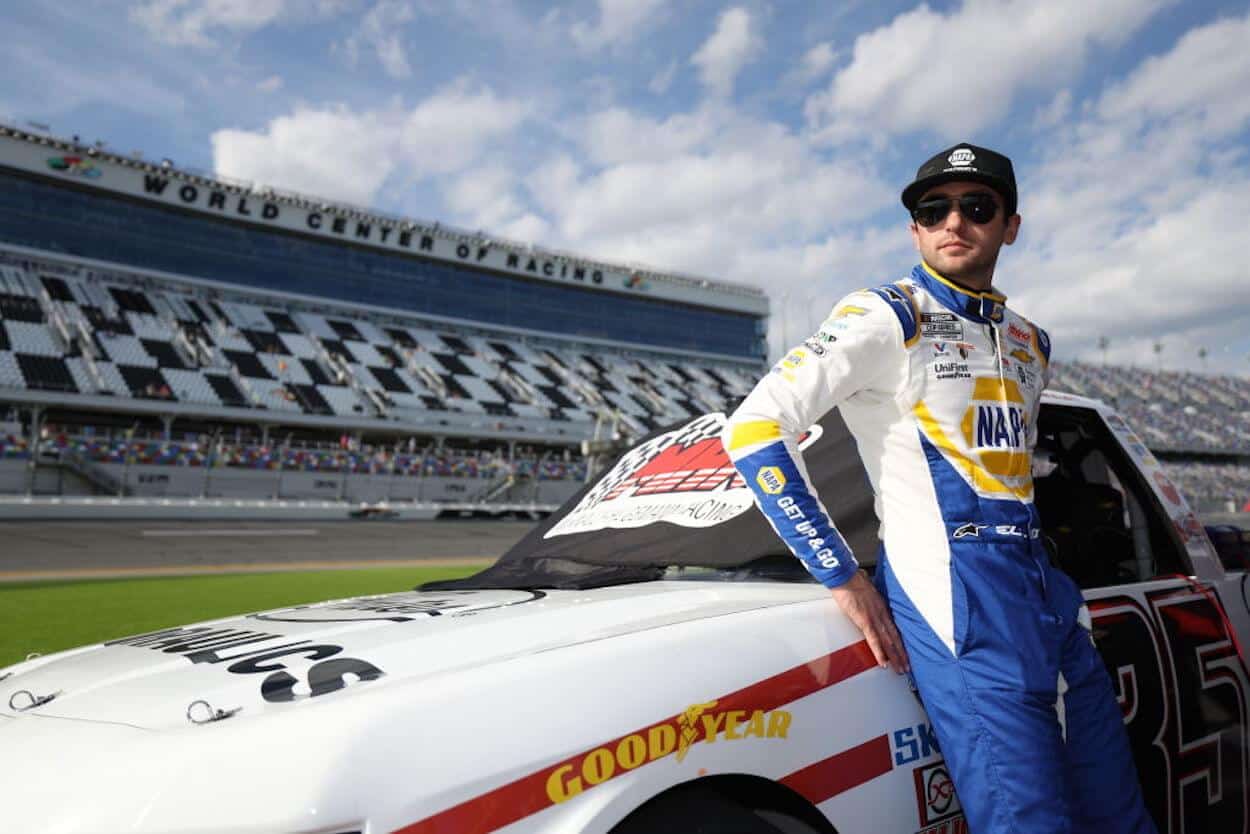 Like Tony Stewart in 2016, Chase Elliott Doesn't Deserve NASCAR Waiver That Keeps Him Title-Eligible
While Chase Elliott has received a NASCAR postseason waiver based on precedent, that thought process is severely flawed.
According to the NASCAR rule book, a driver must compete in all 26 regular season races to be eligible for the NASCAR Cup Series playoffs. 
Except, of course, when a driver can still make the playoffs despite missing one or more regular-season races.
If ever NASCAR had a "rule" that was a rule in name only and little more than a smokescreen, it's the rule that says a driver must have perfect attendance in the first 26 races to be in the running for a spot in the 16-driver playoff field.
In all reality, just about any driver can miss as many races as they dang well please in the regular season and not lose a minute's sleep wondering whether NASCAR will grant them a playoff "waiver" — an exception to the rule that says a driver must take the green flag in every regular season race to remain in the playoff hunt.
So when NASCAR announced a few days ago that Chase Elliott — who's missed the last six races but returns to competition this weekend at Martinsville — would be the latest in a long line of waiver recipients, no one was surprised. And that includes NASCAR's most popular driver himself.
After all, it's pretty much assumed that any driver who misses time is going to get a waiver — regardless of their reason for sitting out.
But why even have a "rule" if it's never going to be applied?
Precedent justified Chase Elliott's waiver, but NASCAR has set the wrong precedent
Chase Elliott's waiver comes on the heels of the Hendrick Motorsports driver being sidelined for a month-and-a-half by a broken tibia in his left leg. Elliott suffered the injury while snowboarding in Colorado.
While we can argue at length about whether snowboarding is too dangerous of an activity for Elliott to warrant a waiver, to deny him one would've been a departure from a precedent NASCAR has set over many years.
How many years? Well, as far back as 2015, Kyle Busch received a waiver after breaking his leg and foot when he crashed violently in February's NASCAR Xfinity Series race at Daytona. Busch missed the first 11 Cup Series races of the year, including the Daytona 500, but went on to win five races and the championship.
Then the following year, in 2016, Tony Stewart received a waiver after missing eight races while he recovered from a fracture he suffered to his L1 vertebra in an all-terrain accident. Stewart didn't win the championship, but he did win a race in the regular season, which gained him entry into the playoffs for what would be his final season.
Since then, NASCAR has awarded waivers to drivers for various issues — both on and off the race track — that have caused them to miss time in the regular season. So again, I ask: What's the point in having a rule that's never enforced?
To save face, NASCAR must add clarity to the waiver rule or drop it entirely
So what exactly does a NASCAR Cup Series driver have to do to not be basically guaranteed a waiver?
Commit a crime? Punch a NASCAR official in the face? Oversleep and miss the race? Fail a drug test?
As if being handed a waiver for an injury suffered in a non-racing-related — and therefore completely unnecessary — extracurricular activity isn't ridiculous enough, it's even theoretically possible for a driver who gets suspended in the regular season to still make the playoffs.
NASCAR says it awards waivers on a case-by-case basis, but it seems as though it would take a pretty drastic case for the sanctioning body to actually say "no."
But perhaps instead of passing out waivers at will for everything short of a hangnail, NASCAR should reserve these exemptions for drivers who have to sit out due to an unavoidable health issue (cancer, COVID-19, etc.), a family emergency or an injury suffered in a NASCAR-sanctioned event.
Anything else, and it's tough luck and try again next year. While this might seem a little harsh, it would prevent drivers — like Chase Elliott and Tony Stewart — from putting their health at risk in pursuit of a thrill that's no better than the one they get driving 200 miles per hour on Sunday afternoons. It would also make drivers think twice before doing something that might result in a suspension (where you at, Bubba Wallace?)

If nothing else, though, setting clear guidelines on circumstances that justify a waiver will at least allow NASCAR to justify having a rule that says a driver must have perfect attendance in the regular season to be playoff-eligible.
Without offering this necessary clarification, NASCAR should simply abandon this rule altogether. For any rule to be legitimate or taken seriously, it has to first be applied — with regularity. And this one hasn't been for a long time.