Why Did Tom Brady and Peyton Manning Hold a Secret Meeting Years Ago?
Tom Brady and Peyton Manning are scheduled to play in an upcoming charity golf match with Tiger Woods and Phil Mickelson later this spring or summer. When they do, it won't be the first time the pair have hit the links together. According to a recent report, the two future Hall of Famers played golf and had a secret meeting one offseason to compare notes on what it was like being a high-profiled NFL quarterback.
Tom Brady surprised when he arrives in Tampa Bay
When Tom Brady met Tampa Bay quarterbacks coach Clyde Christensen for the first time, he was in for a surprise. Christensen pulled out a file and started reading off detailed information about Brady and the various offensive packages he ran in New England. Brady was stunned.
When Brady asked about the file, Christensen offered up a surprising answer for his source—Brady's former rival quarterback with the Indianapolis Colts Peyton Manning. Then it clicked for Brady.
Christensen, who was an offensive coach in Indianapolis from 2002-15, worked with Manning as both a quarterbacks coach and offensive coordinator. In an interview with "The Pat McAfee Show," Christensen shared how the two quarterbacks secretly met up years earlier for a couple of days and discussed a variety of topics.
The secret meeting between Tom Brady and Peyton Manning
Christensen said each offseason the Colts staff would assign quarterback Peyton Manning a project. One year, his project was to invite Tom Brady to Tennessee for a few days of hanging out and learning about each other both professionally and personally.
"We said, hey, bring Brady down to Chattanooga, sit on the lake, work out, throw, exchange ideas. He's the one guy who really at this point in his career can understand what you go through," Christensen recalled.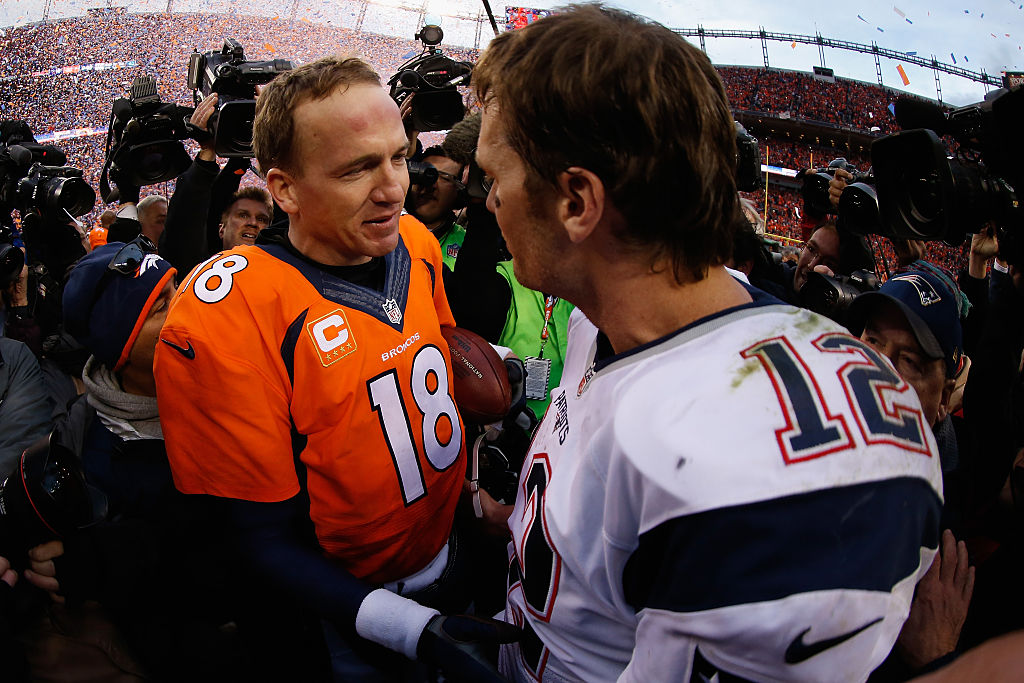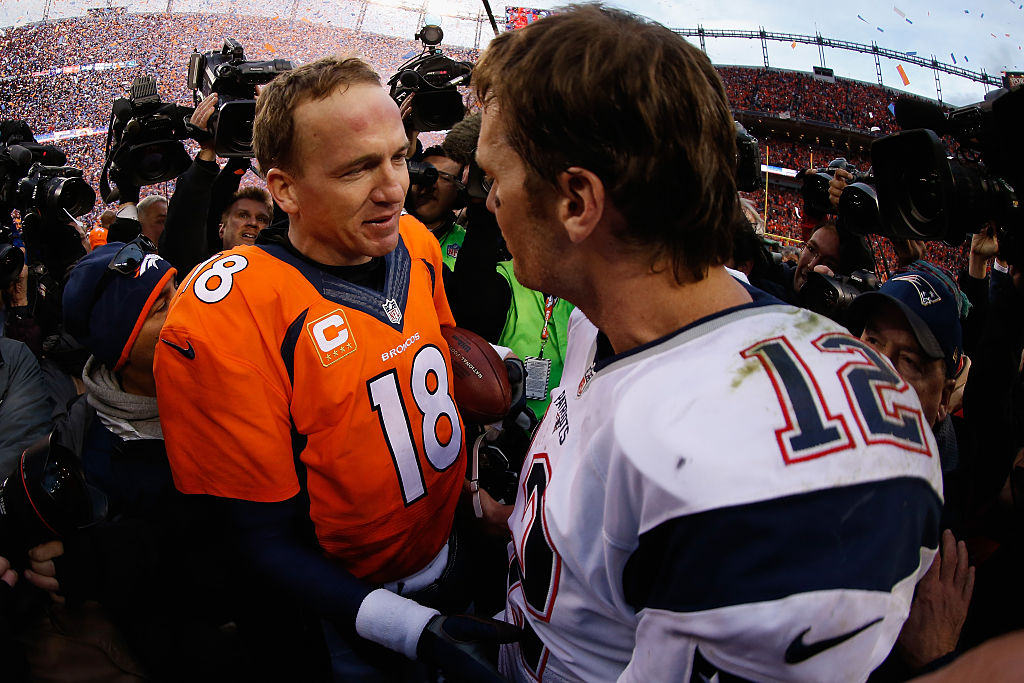 The get-together, which happened after both quarterbacks were in their 30s, lasted for a couple days where the pair would have one-on-one throwing sessions in the morning, lift weights, run, and play golf. In their conversations, they would talk about a variety of topics from how each one handled the media, to how they analyzed a specific opponent's defense.
Christensen said through the years he was always surprised no one ever learned about the secret meeting between the two star quarterbacks.
"How they kept the thing secret, I'll never know. No one ever heard about it. It was unbelievable."
Brady reveals Manning friendship in 2019
While Christensen's account about the Brady-Manning secret meeting is revealing, last year football fans got a big surprise and a preview of the pair's off-field relationship when Brady offered up a big reveal on Twitter that he and Manning were friends.
The photo sent Twitter into a frenzy as many fans had long thought Brady viewed himself as superior to Manning. That view a result of an exchange in 2014 when a private email from Brady got leaked where he dismissed the rivalry saying he had another 7 or 8 years and Manning had two, at the most.
The pair had always showed mutual respect in their public interactions with each other. Brady's tweet confirmed there was much more to their relationship than just two athletes competing against each other who shake hands after the game, and then it's over.
Christensen's story confirms that in addition to being two of the best quarterbacks ever to play the game, the two men are good guys and can appreciate the accomplishments of the other without getting jealous. They're both true professionals and that's why both have achieved so much success in their illustrious careers.