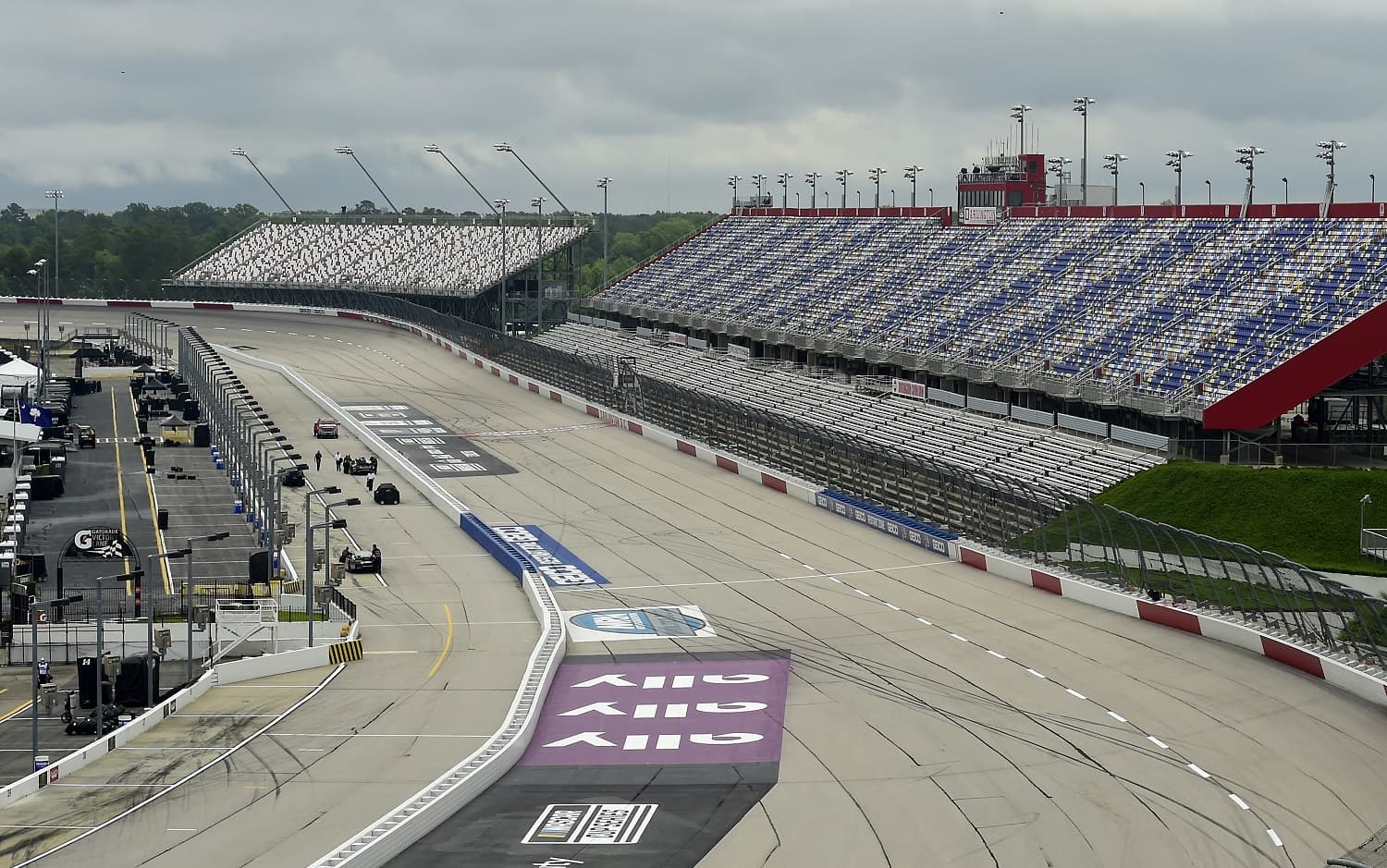 Why Doesn't NASCAR Race on Father's Day?
NASCAR broke away from routinely scheduling racing on Father's Day beginning in 2015.
Finally, a Sunday without Ross Chastain running into someone, NASCAR impounding cars to set up an inevitable 60-point penalty, or the Twitterverse attacking Bubba Wallace. Yes, it must be Father's Day.
Racing on the third Sunday in June was a Cup Series tradition for many years, but it's been a hit-or-miss proposition for the past decade. There's no race this Sunday, and it could remain a bye week until the NFL shifts gears again.
Why isn't there a NASCAR Cup Series race on Father's Day?
There is the simplest of answers above all others why NASCAR did not schedule a race for Father's Day this year: It's a good time for everyone to take a rest. The last weekend off for the Cup Series came on Super Bowl Sunday, which fell between the Busch Light Clash and the Daytona 500. There won't be another break until the season ends with the Championship 4 in November.
The season began with coast-to-coast trips, and there are some long mid-season hauls, too, including beginning the break week by commuting back to North Carolina from Sonoma Raceway in California. Completing the 36 points races (with the All-Star Race thrown in for good measure) without a break would be a brutal assignment.
Formula 1, which schedules fewer races but travels to venues all over the world, has a more aggressive philosophy when it comes to downtime. Aside from weeks off interspersed between many of the races, F1 teams get a summer break. There are no races on the 2023 schedule between the Belgian Grand Prix on July 30 and the Dutch Grand Prix on Aug. 27.
Two more reasons for NASCAR to take a break on Father's Day
Weekly viewership for Cup Series races has slipped consistently in recent years. But NASCAR is hardly alone in that regard, as streaming and other forms of entertainment have siphoned off the audience in many sports. Still, racing beats most other sports programming in the ratings most weekends.
There's nothing on the calendar from mid-spring to mid-summer that NASCAR has to fear, so it doesn't dance around the NBA playoffs or run-of-the-mill golf tournaments. However, Father's Day is the one Sunday when it makes sense for NASCAR to let its teams kick back and relax. The USGA has anchored the final round of the U.S. Open on that day, and it's all-day viewing in a lot of households.
The fact that the U.S. Open falls around the midpoint of the Cup Series schedule makes it that much easier for NASCAR to take a break on Father's Day. Secondly, that schedule blackout creates a natural break between the pieces of the broadcast contract. Fox's coverage of the Cup Series and Xfinity Series ended last weekend at Sonoma. When racing resumes at Nashville on June 25, NBC begins its coverage.
It used to be just another day for NASCAR
NASCAR scheduled a Cup Series race on Father's Day every year from 1971 (the first year of the Winston Cup) to 2014. It's been hit-or-miss since. Kyle Larson won at Michigan International Speedway in 2017, and they would have raced at Talladega on Father's Day in 2020 as part of a schedule revision due to the pandemic, but rain pushed the event back to Monday.
Larson won again in 2021, this time at Nashville, but NASCAR resumed using the third Sunday of June as a break week in 2022.
As long as the NFL maintains a status quo, there's a decent chance NASCAR will stay dark on Father's Day most years. As recently as 2003, the Super Bowl was played in January. With the expansion of the regular season while the NFL still shies away from opening on Labor Day weekend, the title game has fallen on the second Sunday of February the past two years.
That has caused NASCAR to push back the season-opening Daytona 500. Combined with the decision to no longer extend the season into mid-November, NASCAR has lost multiple off weekends.
Scheduling Pocono as a weekend doubleheader in 2021 allowed NASCAR to skip two weeks during the Tokyo Olympics (broadcast by NBC). The 2024 Paris Olympics will begin in late July, but it's iffy whether NASCAR would ask teams to race 20 straight weeks before taking their break for the sake of helping out NBC again.
Got a question or observation about racing? Sportscasting's John Moriello does a mailbag column each Friday. Write to him at [email protected].