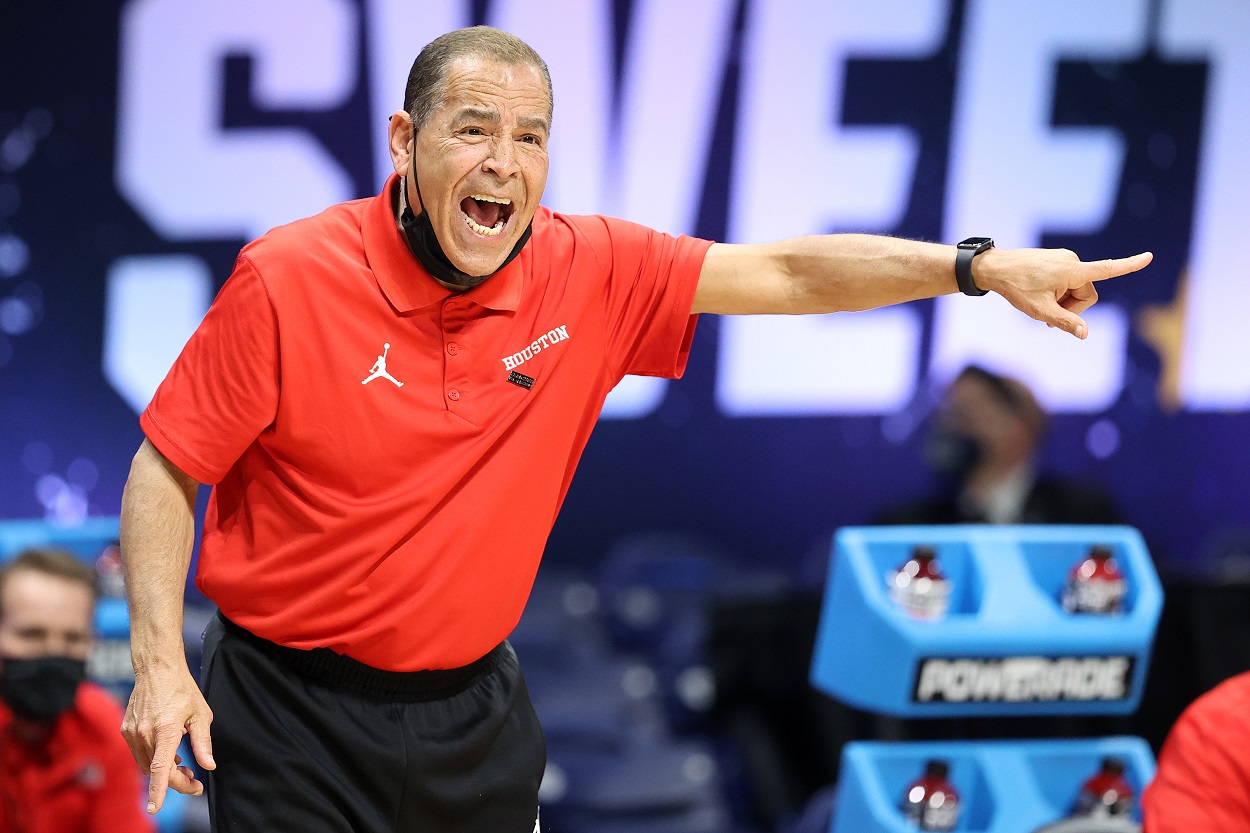 Why Houston Head Coach Kelvin Sampson Was Banned From Coaching College Basketball for 5 Years
Kelvin Sampson was banned from coaching college basketball in 2008 and now has Houston in the Final Four for the first time since 1984.
More than 13 years after being fired by Indiana for violating NCAA recruiting rules and essentially being told that he was banned from coaching college basketball for five years, Kelvin Sampson has a chance to win a national championship in the Hoosier State as he has the University of Houston in the Final Four for the first time since Hakeem Olajuwon left the Cougars in 1984.
Following a controversial exit from Oklahoma and an even more controversial departure from Indiana, there was a time when many thought Sampson would never coach college basketball again, even when that five-year show-cause order ended. (If you're unsure of what that is, don't worry, we'll explain.)
But Sampson waited it out, honed his craft in the NBA as an assistant, returned to the college game at Houston, and is back in the Final Four 19 years after his first appearance. Talk about coming full circle. And the crazy thing is that the rules that got him fired from his dream job back in the day aren't even rules anymore.
What happened with Kelvin Sampson at Oklahoma and Indiana?
Following his playing career at Pembroke State University, Kelvin Sampson enrolled at Michigan State, where he earned his master's degree in coaching and administration, also serving a year under legendary Spartans head coach Jud Heathcoate as a graduate assistant. He then spent five seasons at Montana Tech of the NAIA, both as an assistant and as the head coach, before also serving in both roles at Washington State from 1985 to 1994.
Sampson then accepted the head coaching position at the University of Oklahoma and won AP Coach of the Year honors in his very first season with the Sooners as he led them to a 23-9 record and a 15-0 mark at home just one year after they'd barely cracked the .500 mark. In his dozen seasons at Oklahoma, he never had a losing record and took the Sooners to the Final Four in 2002.
However, before he left Oklahoma in 2006 to take the head coaching job at Indiana, Sampson got caught up in an NCAA investigation that discovered that he and his staff had made more than 577 impermissible phone calls to recruits between 2000 and 2004, which could have threatened his job with the Hoosiers.
In just his second season at Indiana, Sampson again came under fire for recruiting violations as it was discovered that he'd taken part in numerous conference calls with recruits, violating certain sanctions placed on him by the NCAA. It was also alleged that he lied to the university and to the NCAA about making more impermissible phone calls. He was charged with five major NCAA rules violations and resigned in late February 2008.
He was essentially banned from coaching college basketball for five years but quickly found work in the NBA
Following his resignation from Indiana, Kelvin Sampson was hit with a five-year show-cause order by the NCAA, which meant that any school that hired him within that five-year period would have to impose sanctions on him unless the university could show cause that he'd truly served his punishment.
So what that essentially meant was that Sampson was banned from coaching college basketball for five years. And the crazy part about all of that is the fact that most of the rules he broke back then aren't even NCAA violations anymore as there are no limits on calls or texts to recruits during live periods.
But just because Sampson couldn't coach college basketball, that didn't mean he couldn't take his talents to the NBA, which is exactly what he did. After first accepting an advisory position with the San Antonio Spurs, Sampson was then hired to be an assistant coach under Scott Skiles with the Milwaukee Bucks, with whom he spent three seasons before accepting the same role with the Houston Rockets, with whom he also spent three seasons.
Kelvin Sampson has Houston in the Final Four for the first time since 1984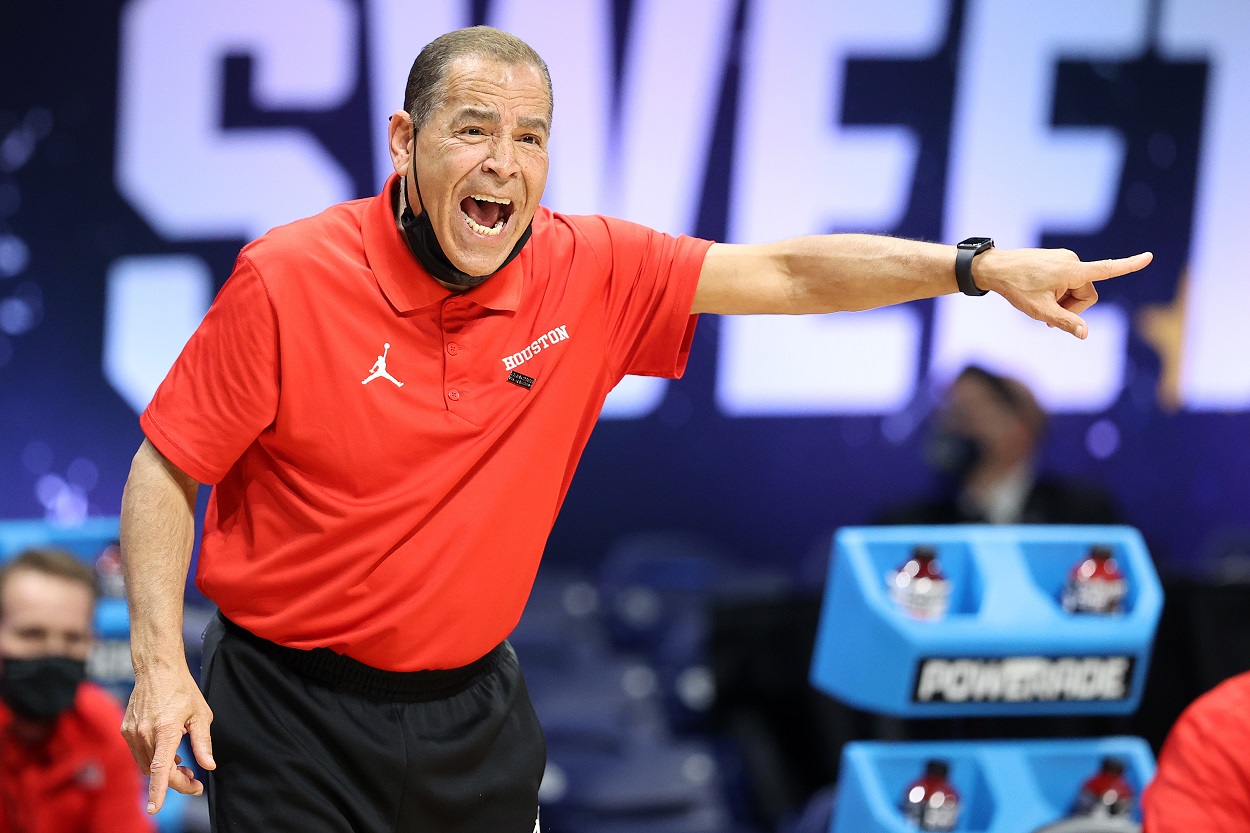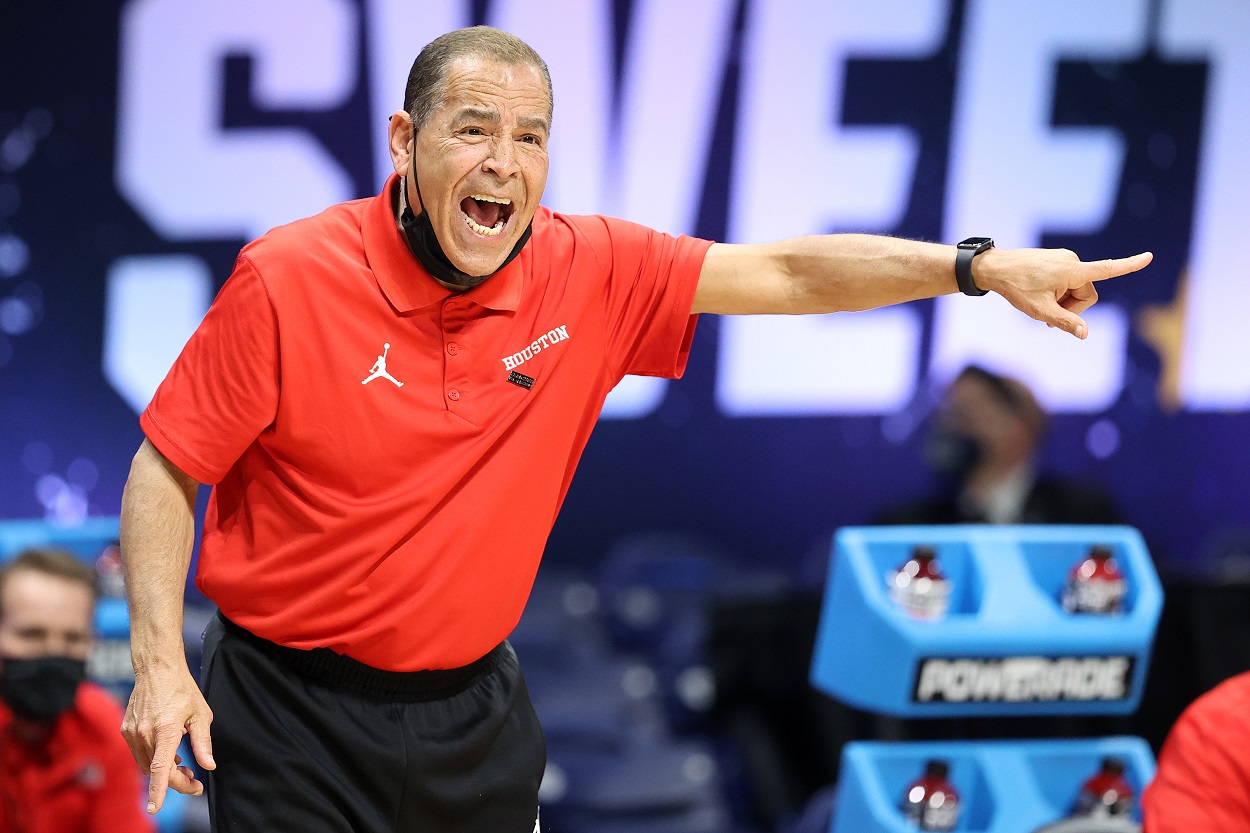 When Kelvin Sampson returned to college basketball and accepted the head coaching position at Houston in 2014, the Cougars certainly weren't the dominant force they'd been during the Phi Slama Jama days of the 1980s. Since Hakeem Olajuwon left the program in 1984, Houston had made just four appearances in the NCAA Tournament, losing in the first round each time.
But Sampson has completely changed the culture of the program in the seven seasons he's been at Houston. After going 13-19 in his first year, he's won 21 games or more in every season since and has the Cougars in their third straight NCAA Tournament, which would have been four had the tourney not been canceled last year, and in their first Final Four in 37 years.
Houston has a tough matchup against top-seeded Baylor in an old-school Southwest Conference showdown but if the Cougars can somehow get by the Bears and then defeat either Gonzaga or UCLA, Kelvin Sampson would win his first national championship in the very state in which he nearly ruined his career all those years ago.