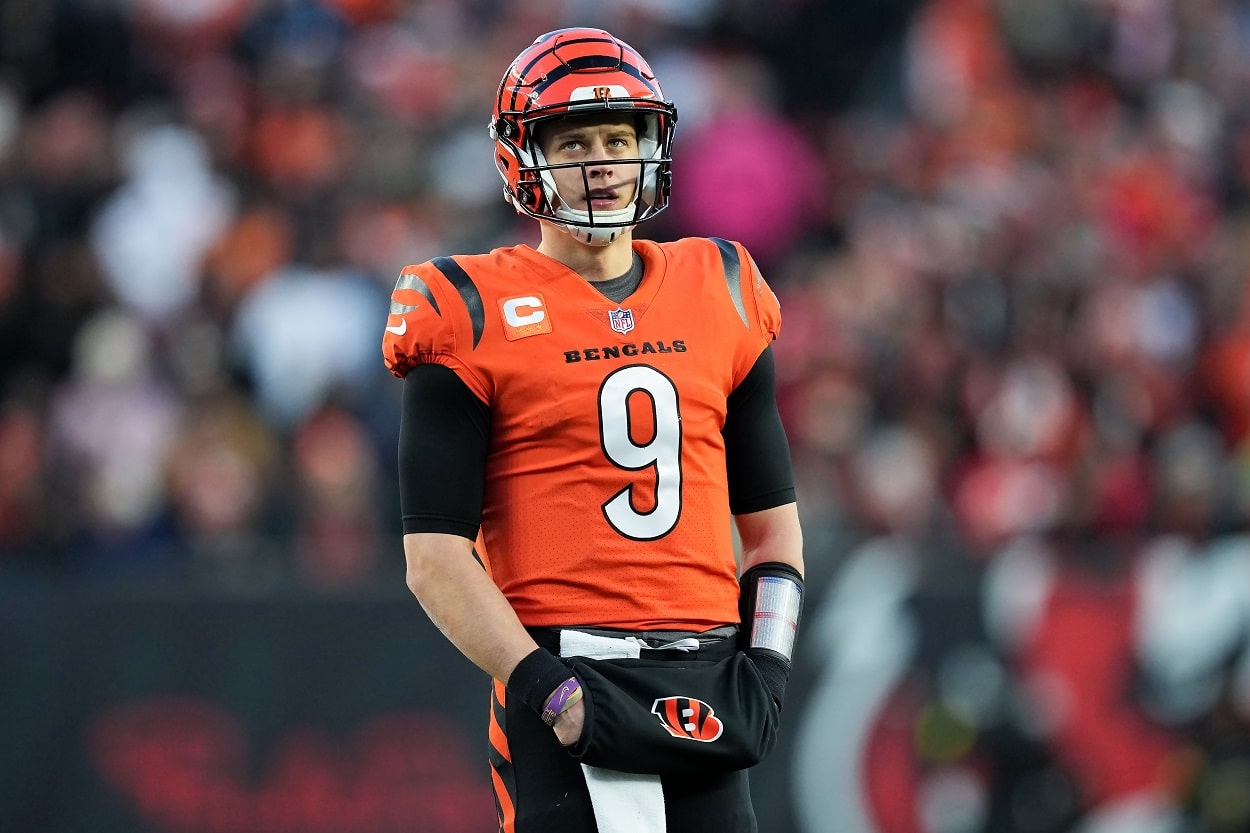 Why Is Joe Burrow's Nickname 'Joe Shiesty' and Are There Any Better Options?
Why Cincinnati Bengals QB Joe Burrow has the nickname 'Joe Shiesty.'
Although he fell just short of leading the Cincinnati Bengals to a Super Bowl title in just his second season, there's little doubt Joe Burrow will accomplish that feat in the near future. The No. 1 overall pick in the 2020 NFL Draft plays with a relaxed demeanor that in no way diminishes the intensity and competitive fire that have helped him earn comparisons to Tom Brady. 
Dubbed "Joe Cool" in some circles due to his ability to remain calm under pressure, Burrow's ascension to top-five NFL quarterback has allowed the Bengals to become one of the best teams in the AFC. Uber-popular amongst fans and well-respected by teammates and coaches, the former LSU standout has drawn plenty of praise for his toughness, attention to detail, and penchant for pulling through in big moments. 
Naturally, he's followed in the footsteps of dozens of star athletes by no longer being referred to by just his given name. But out of all the nicknames given to one of the NFL's brightest young players, one has stuck the most. 
However, does that necessarily mean "Joe Shiesty" best represents Joe Burrow?
Why is Joe Burrow called Joe Shiesty?
There's a difference between confidence and arrogance. Similarly, there's a difference between having swagger and pretending to.

In Joe Burrow's case, he brings a special blend of self-confidence and edginess that inspires teammates and fans to believe in him no matter the situation. Moreover, dating back to his days at LSU, the 25-year-old established a reputation as someone who could elevate his game in key moments. 
Refusing to crack under pressure not only allowed Burrow to achieve incredible success (he led the Tigers to a national championship as a senior), but it also allowed him to earn some street cred.
Traphouse Sports, a popular TikTok account, significantly boosted Burrow's profile by anointing him both "Joe Shiesty" and "Joe Brrr." 
Why the former? 
That nickname likely draws its inspiration from rapper Pooh Shiesty, who uses the rolled R "Brrr" in many of his songs. Plus, according to Urban Dictionary, sheisty refers to "an action that is greedy and/or inconsiderate." With the way Burrow and All-Pro wideout Ja'Marr Chase attack defenses relentlessly, the nickname certainly makes sense.
What's the meaning behind Burrow's other nicknames?
While some athletes simply go by one nickname for life, that's not the case with Burrow. In fact, the talented quarterback has racked up a handful of alternative references since he stepped into the national spotlight as a senior at LSU. 
Of course, every good nickname comes with a backstory. So, here's a closer look at the other ways fans refer to Burrow, along with some details about the origin of each term:
Joe Cool
An ode to '80s-era Camel cigarette commercials, Joe Cool comes from Burrow's relaxed, almost zen-like attitude in the face of adversity. 
Bengals wideout Tyler Boyd summed up his quarterback perfectly when he said last October, "We'll win a big game, and it's like whatever to him." 
Joey Franchise
According to ESPN's Ben Baby, former Bengal C.J. Uzomah anointed the team's young signal-caller "Joey Franchise." 
And it's easy to see how the New York Jets tight end came up with that nickname. 
Even as something of a one-year wonder, Burrow became the first player taken in the 2020 draft, ahead of high-profile prospects like Tua Tagovailoa and Justin Herbert. Cincinnati's decision to build around the record-setting quarterback has clearly paid off, and the franchise looks primed to compete for championships for years to come as a result.
Tiger King
The infamous Netflix series about controversial zoo owner Joe Exotic inspired some people to use "Tiger King" as a way of referring to the Bengals' best player. Obviously, though, there aren't many similarities between the two figures other than the stripes.
Is Joe Shiesty the best fit for the Bengals star?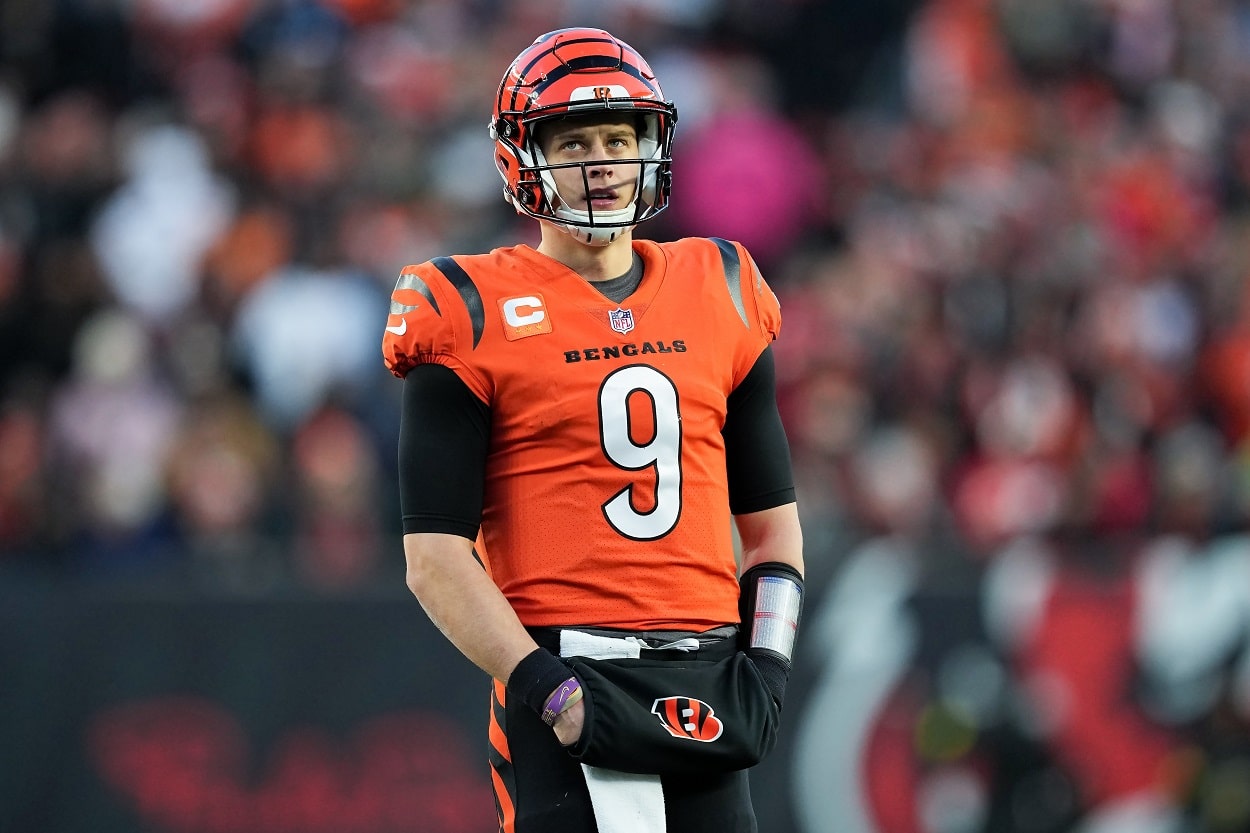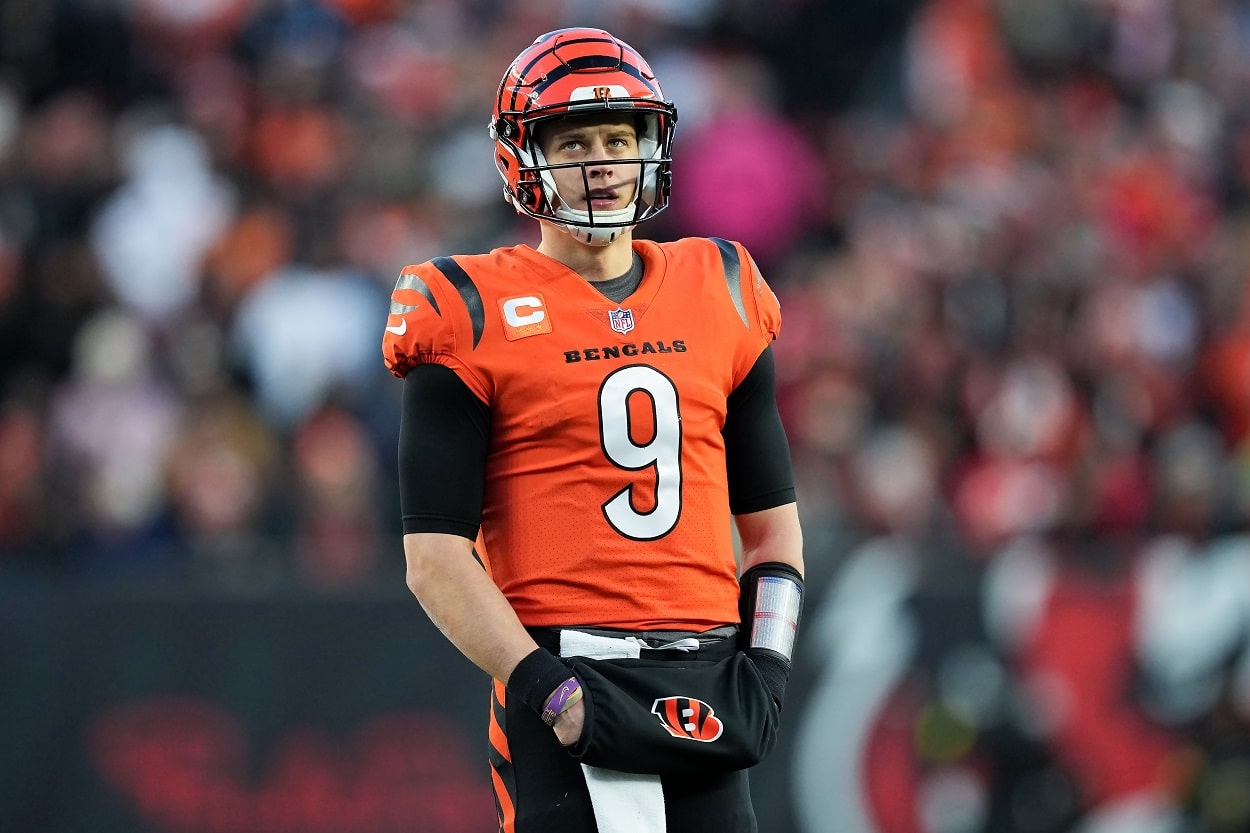 Make no mistake about it, not every nickname should stick. 
Ultimately, no matter what you call Joe Burrow, you can confidently call him a top-five player at his position. An underrated athlete with a strong arm, sharp mind, and unflappable confidence, he has all the qualities teams search for in a franchise quarterback. 
So, even though "Joe Shiesty" may seem like the most fitting nickname, it's hard not to love the "Joey Franchise" moniker first bestowed upon Burrow by Uzomah. 
Think about it: Before he arrived, what reason did Bengals fans have to be optimistic about the future? 
Now, they get to watch Burrow, Chase, Boyd, and Tee Higgins torture secondaries on a weekly basis and see their beloved team win more often than not. And if the leader of one of the most explosive offenses in the NFL finds a way to get through Patrick Mahomes and Josh Allen in the playoffs, perhaps those fans will get to see Joe Shiesty hoist the Lombardi Trophy very soon.
Have thoughts on this topic? Keep the conversation rolling in our comments section below.