Why Isn't Fox Showing the Cup Series Races at Richmond, Martinsville, and Dover?
Sunday's NASCAR Cup Series race in Richmond is the first of the season being shown on FS1.
The calendar has flipped to April, which means sports fans are saying farewell to college basketball and hello to Major League Baseball while beginning the annual guessing game over where to find this week's NASCAR Cup Series race.
Starting this weekend with Richmond Raceway, the top-tier series bounces around between two Fox channels and then a pair of NBC options for the remainder of the season.
Three of the next five NASCAR Cup Series races will air on FS1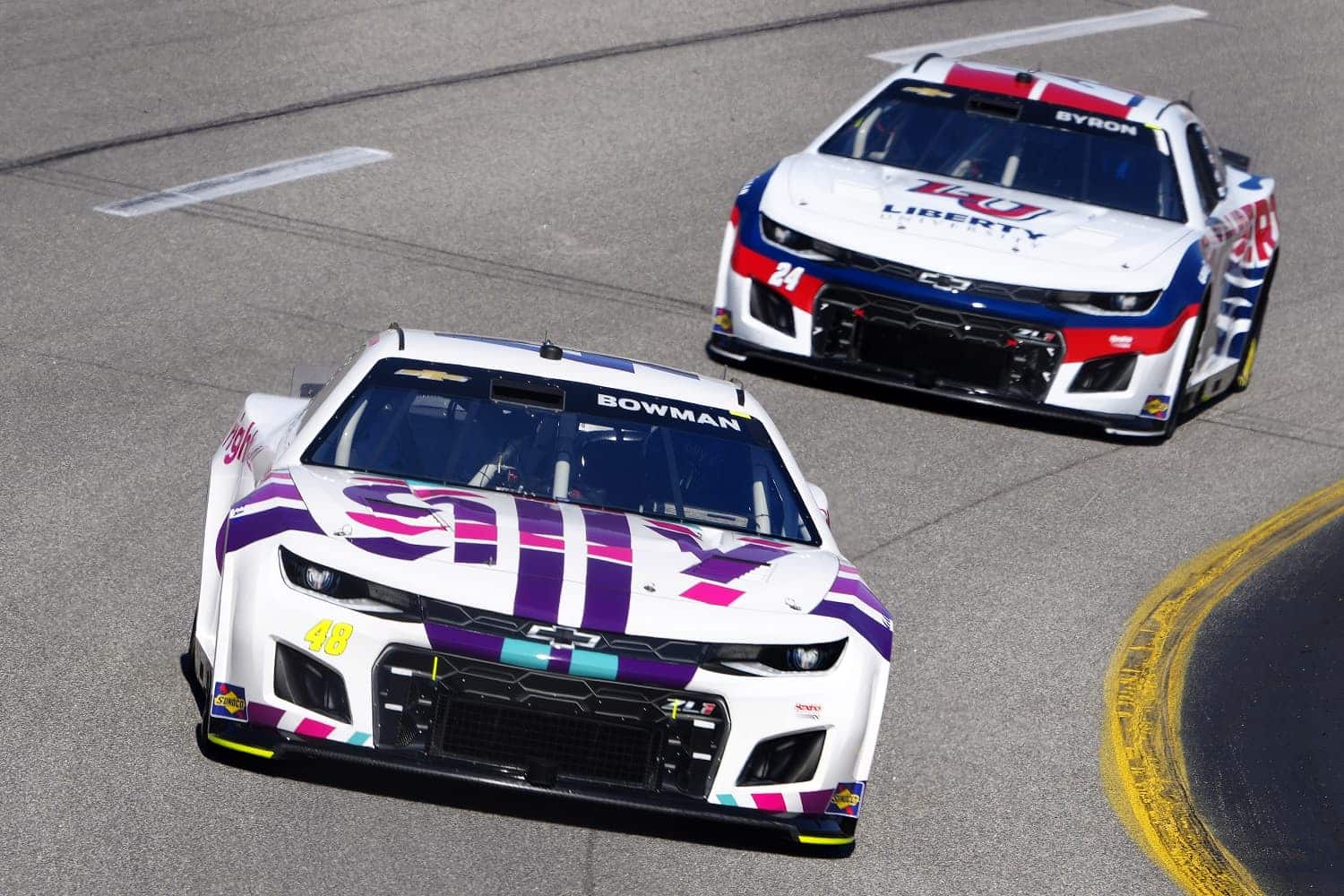 The Toyota Owners 400 on Sunday at Richmond Raceway marks the Cup Series' first visit of the season to a short track. With their points restored via a partially successful appeal of NASCAR penalties, Alex Bowman and William Byron come to the season's seventh race sitting first and third, respectively, in points. Ross Chastain is second, and Kyle Busch and Joey Logano round out the top five.
Aside from being the year's first short track, Richmond marks the first time this season a race airs on FS1 rather than Fox. Moving some races to the cable channel has been a long-standing practice, and the telecast begins at 3:30 p.m. ET.
Racing fans will be bouncing between the two networks throughout April. The Bristol dirt race airs on Fox on April 8, then FS1 returns on April 15 at Martinsville. The following two Sundays are on Fox at Talladega and on FS1 at Dover.
Devoted racing fans already shuffle between networks on the same day since Fox airs a preview show on FS1 leading up to race coverage on Fox.
There are only four races remaining on Fox
The spring Talladega race will be the last one Fox shows until Memorial Day weekend when it airs the Coca-Cola 600 from Charlotte. The Sonoma road course on June 11 is the last Fox telecast.
After the Cup Series takes off Father's Day weekend to give way to golf's U.S. Open, NBC takes over coverage for the remainder of the season. The broadcast network kicks off at Nashville on June 25 and the inaugural Chicago street course on July 2.
After that, however, it's NBC's turn to switch up on the cable box or streaming service. Beginning July 9, four straight and 10 of 12 races are scheduled for USA Network. NBC returns for the final six playoff races beginning Oct. 15 at Las Vegas.
Fox made a big move in 2013
Fox greatly expanded its programming capacity in August 2013 with the debut of FS1 and FS2, cable networks positioned to compete with Disney's well-established ESPN channels. To do so, however, Fox shut down Speed Channel, a favorite of motorsports fans because of its varied coverage.
The tradeoff was that Fox placed NASCAR content on FS1. Aside from moving seven Cup Series races to its new cable channel in 2014, it located 14 Xfinity Series dates and the entire Truck Series schedule there. Additionally, this season is the 10th year of NASCAR Race Hub and other racing news shows on FS1.
Why do Fox and NBC move Cup Series races to cable channels when they spend a combined $800 million a year for the rights? Part of it is to make way for other programming that it wants to showcase where viewership is highest.
Additionally, network executives recognize sports fans follow their favorite drivers and teams to wherever the races are shown. Sending them to FS1 and USA beefs up their value to cable providers and streaming services.
Got a question or observation about racing? Sportscasting's John Moriello does a mailbag column each Friday. Write to him at [email protected]