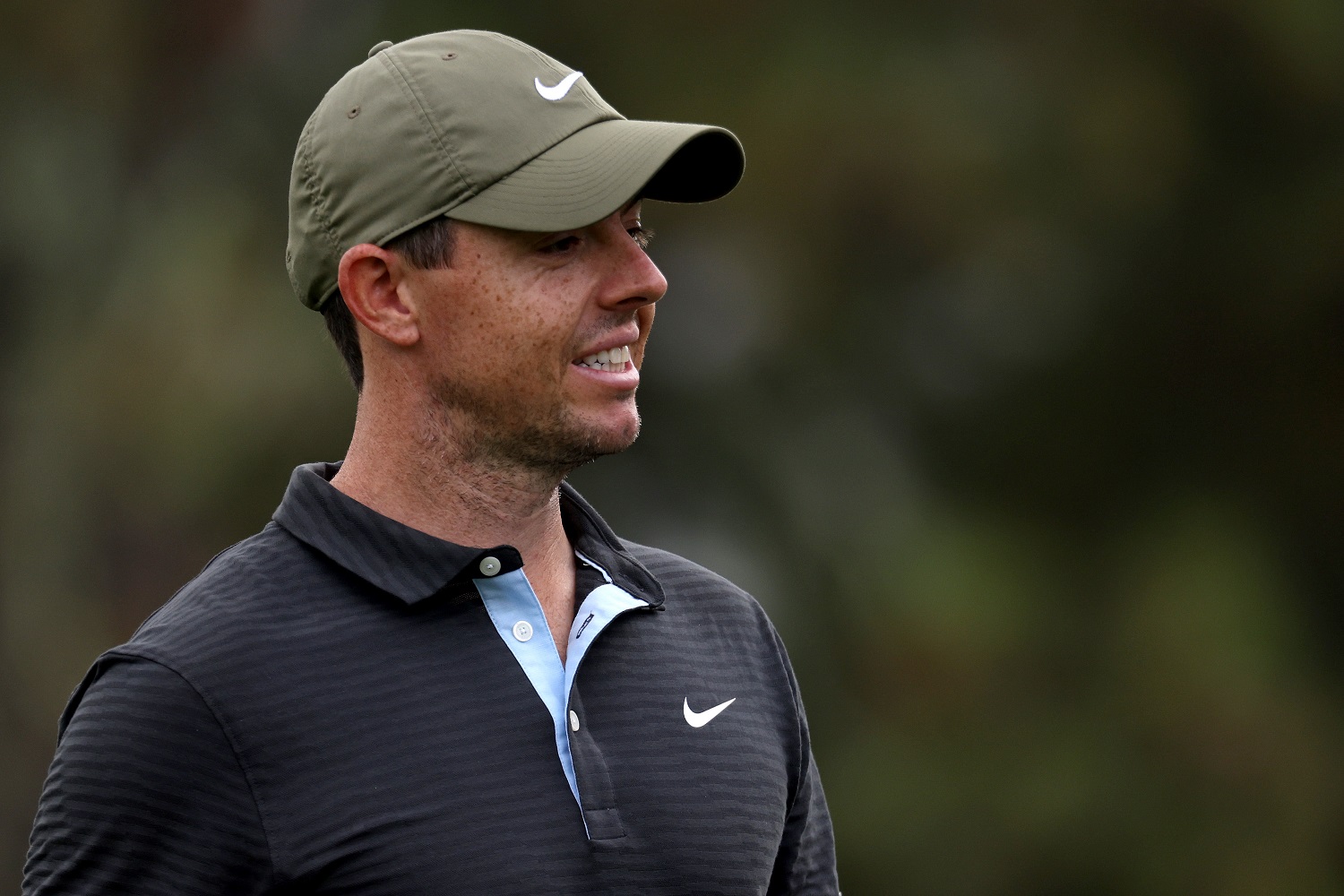 Why the Weather Delay at The Masters Just Upped Rory McIlroy's Chances of Winning the Career Grand Slam
The first round of the 2020 edition of The Masters at Augusta National was delayed due to bad weather and that's a good sign for Rory McIlroy.
Rory McIlroy came into the 2020 edition of The Masters as the only golfer with a chance to complete the career Grand Slam. Set to tee off at noon at Augusta National on Thursday, McIlroy will have to wait a bit longer to take his sixth shot at golf's greatest accomplishment as inclement weather delayed the opening round of The Masters by nearly three hours. He'll now tee off at 3:10 p.m. Eastern.
While nobody likes a weather delay, Rory McIlroy might have cracked a little smile when he heard that play was being suspended. But why?
What is Rory McIlroy's best finish at The Masters?
The 2020 Masters marks the 12th time Rory McIlroy has teed it up at Augusta National. He made his debut as a 19-year-old back in 2009 and tied for 20th. After missing the cut the following year, McIlroy had his best chance to win The Masters in 2011. The Northern Irishman took a four-stroke lead into Sunday but collapsed with a final-round 80 and finished tied for 15th. In 2012, he finished tied for 40th and then tied for 25th in 2013.
From 2014 to 2018, Rory McIlroy finished inside the top 10 every year. He tied for eighth in 2014, finished in solo fourth in 2015, tied for 10th in 2016, tied for seventh in 2017, and tied for fifth in 2018. The streak was broken last year when McIlroy tied for 21st.
A win at Augusta National would make him just the sixth player to win the career Grand Slam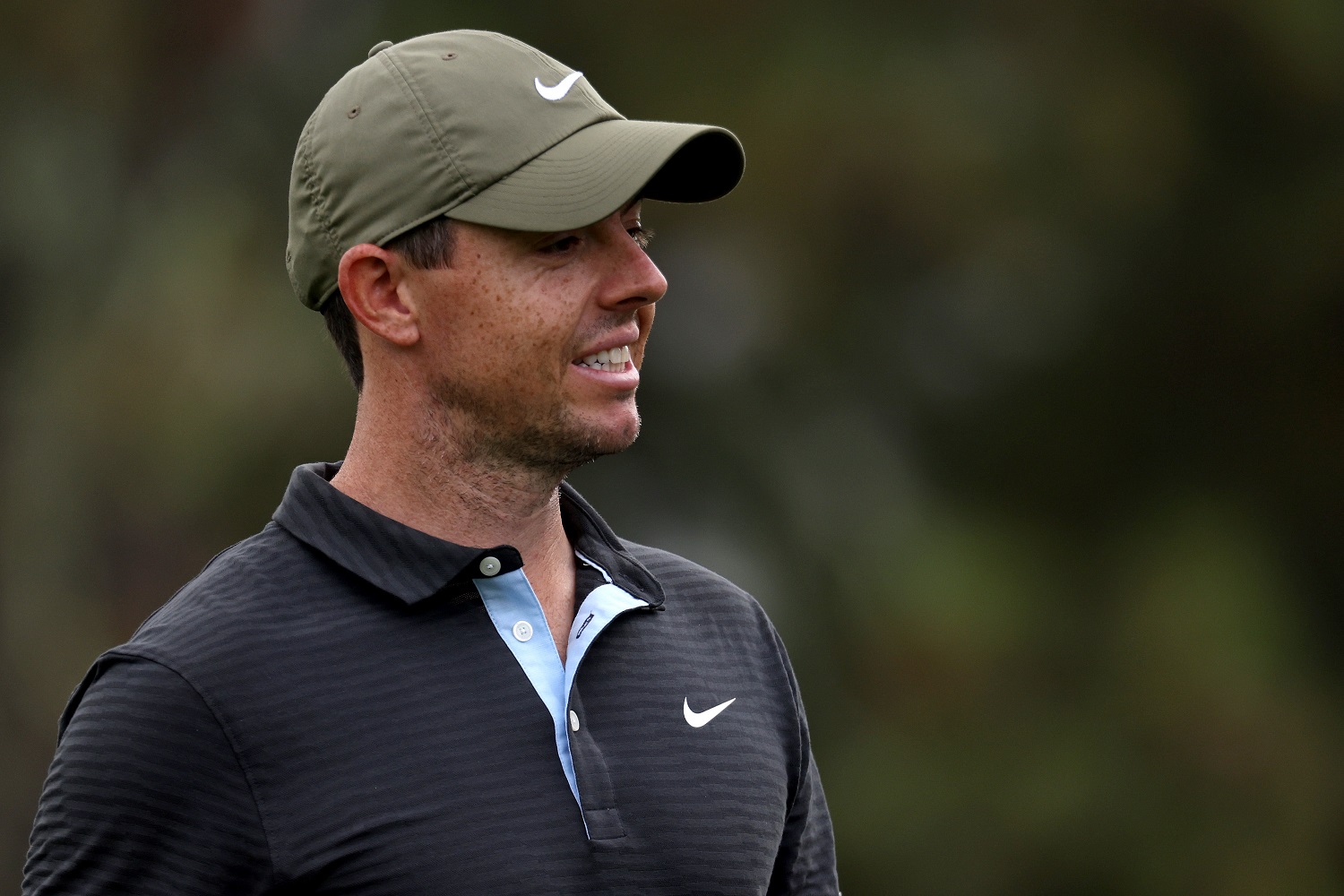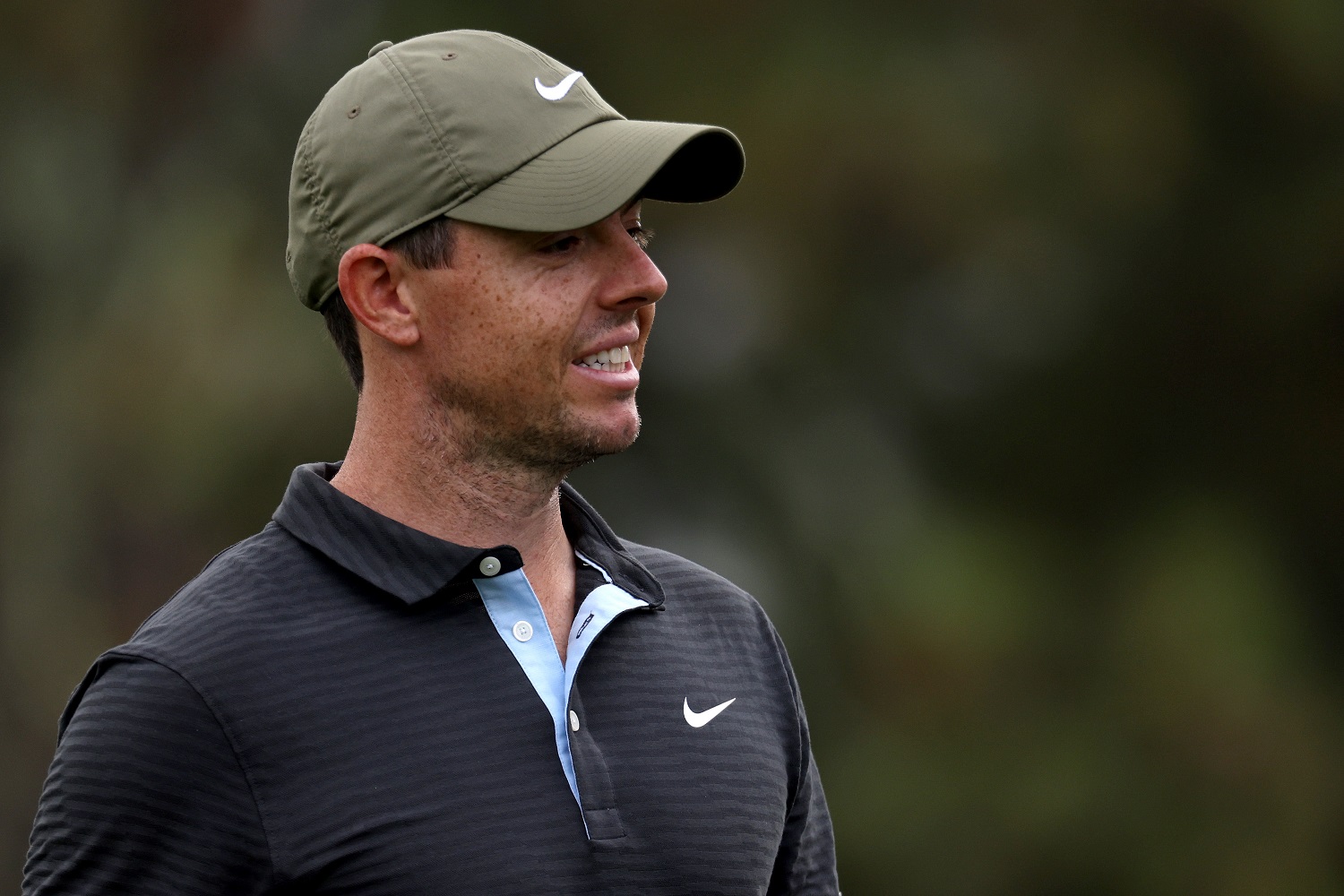 A win at The Masters would make Rory McIlroy just the sixth player in history to achieve golf's career Grand Slam.
McIlroy won the U.S. Open in 2011, the first major following his epic collapse at The Masters. He then won the PGA Championship in 2012 and won it again in 2014, just a month after winning The Open Championship. With a victory at Augusta National, he would join Gene Sarazen, Ben Hogan, Gary Player, Jack Nicklaus, and Tiger Woods as the only players to win all four modern major championships.
And Thursday's weather delay at Augusta just upped his chances to make history.
There has been a weather delay in all four of Rory McIlroy's major championship wins
So the reason why Rory McIlroy may have been smiling a little bit during the weather delay at The Masters is the fact that in each of his four major championship victories, there has been a weather delay or adjusted tee times.
At the 2011 U.S. Open at Congressional, there was a 42-minute delay during Friday's second round, which forced seven groups to finish on Saturday. McIlroy broke the U.S. Open scoring record that week. In 2012 at the PGA Championship at Kiawah Island, a thunderstorm during Saturday's third round forced 26 players to finish up on Sunday morning. McIlroy won by eight strokes.
In 2014 at The Open Championship at Royal Liverpool, the R&A adjusted tee times for the third in anticipation of a severe storm. For the first time in the long and storied history of the tournament, players teed off from both the first and 10th tees in threesomes. Rory McIlroy shot 17-under that week and won by two.
A month later at the PGA Championship at Valhalla, play was stopped just 20 minutes into Friday's second round and was suspended again during Sunday's final round, which nearly caused a Monday finish. Playing the final hole essentially in complete darkness, Rory McIlroy made a par to secure a one-shot victory over Phil Mickelson.
We've already seen actual lightning this week at The Masters. But could figurative lightning strike for a fifth time for Rory McIlroy? We'll just have to wait and see.
Stats courtesy of Masters.com