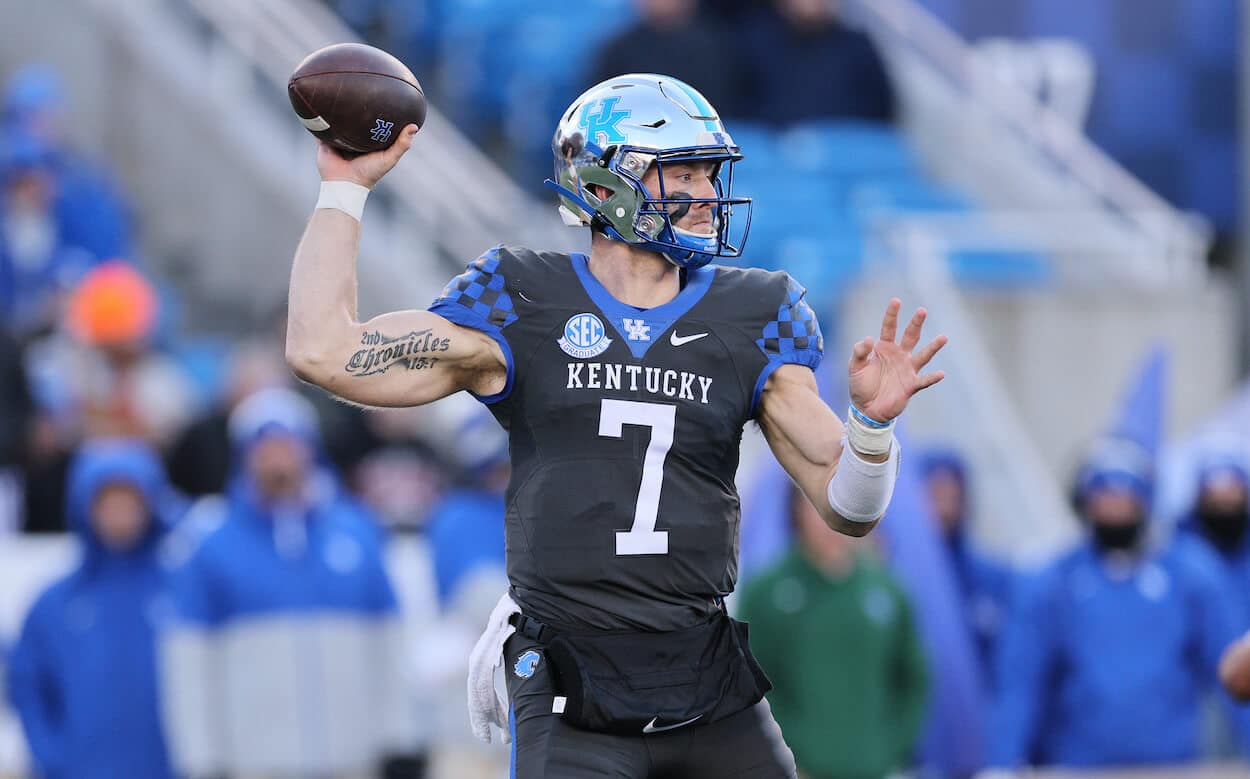 Will Levis' Revolting Eating Habits Include Putting Mayo in His Coffee and Devouring Bananas With the Peel
Will Levis is expected to be a top-five pick in the 2023 NFL Draft, but teams should be aware of his disgusting eating habits before drafting him.
Will Levis should be one of the top players to watch early in the 2023 NFL Draft. The Kentucky quarterback is expected to be a top-five pick on Thursday night, but teams should take a hard look at his bizarre eating habits before spending such a crucial asset on him.
Although he's an enticing prospect with sky-high upside, Levis would be off my big board because he puts mayo in his coffee instead of milk and eats bananas peel and all. Talk about a red flag.
Will Levis is expected to be a top-five pick in the 2023 NFL Draft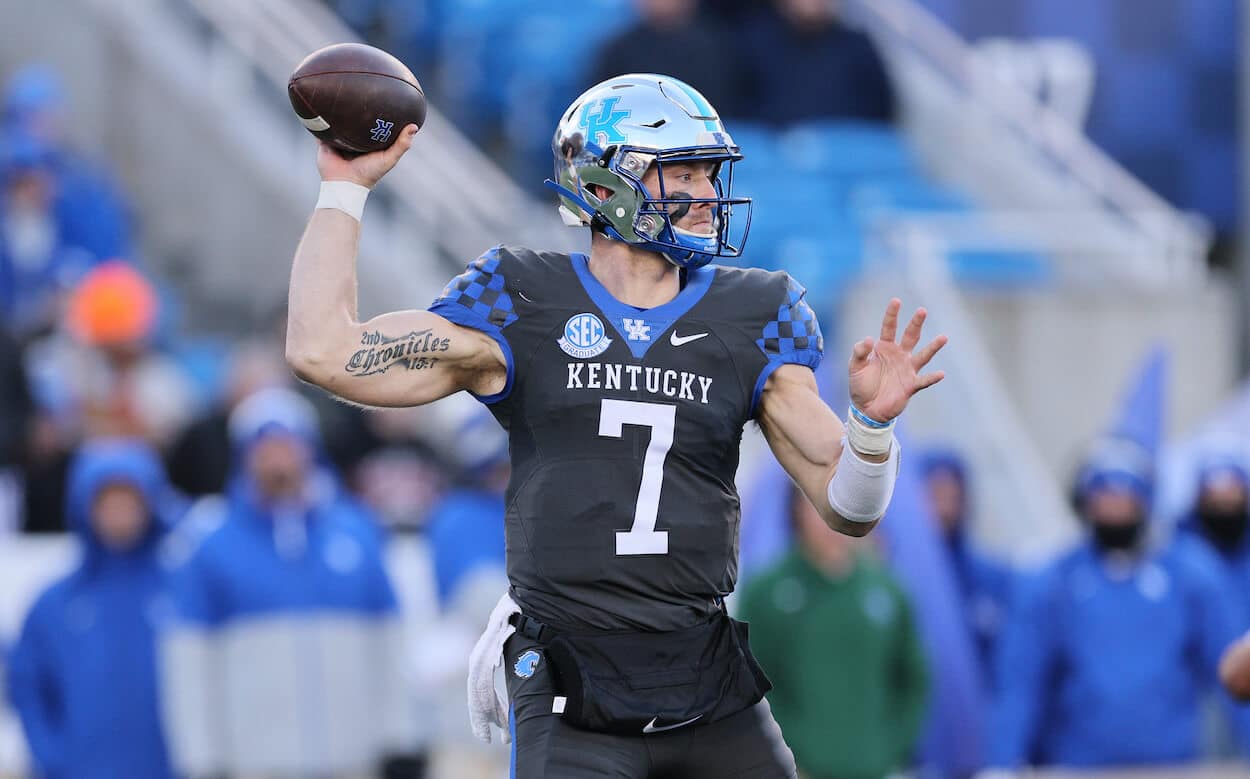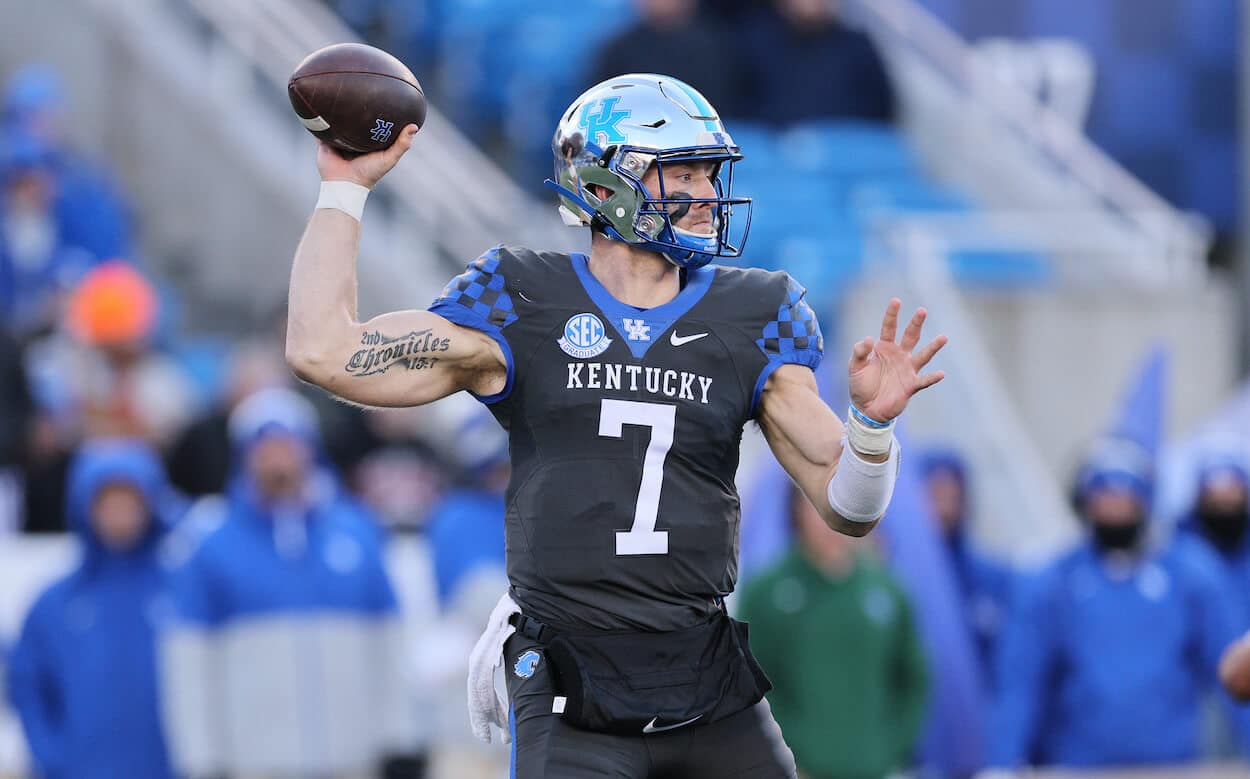 The four quarterbacks at the top of the 2023 NFL Draft are all polarizing in their own way. Bryce Young is the best of the bunch, but he's only 5-foot-10 and about 200 pounds. C.J. Stroud is the most accurate and consistent choice, but his upside isn't as alluring as the other three. Anthony Richardson is a freak athlete who could change the position as we know it, but he simply isn't a good quarterback yet. Will Levis possesses elite arm strength and athleticism, but his accuracy and decision-making are major question marks.
At 6-foot-4 and 229 pounds, Levis has the size NFL teams are always looking for in a franchise quarterback. He has an absolute cannon attached to his shoulder, and he has no problems taking off with his legs and trucking smaller defenders in the open field.
What's not to like?
Well, his strengths on paper didn't always show up on game day. Levis completed 65.4% of his passes in his senior year at Kentucky. He averaged just 8.5 yards per pass attempt and had some concerning clunkers along the way. Against Tennessee in October, Levis completed 16 of his 27 pass attempts for 98 yards, zero touchdowns, and three interceptions. He also went 11-for-23 for 109 yards, zero touchdowns, and a pick in a loss to Vanderbilt in November.
Oh, and his eating habits are patently revolting, too.
Will Levis puts mayo in his coffee and eats bananas with the peel
NFL teams have to take into account so much more than measurements and performance when evaluating a prospect. Factors such as leadership qualities, off-field issues, and passion for the game are all just as important as the raw players they are.
When it comes to Levis, teams may have to add a unique factor to their evaluations — his eating habits.
Levis is a HUGE mayonaisse guy. Like, almost too big. He puts mayo on everything, and that includes his morning coffee. Yeah, seriously.
But that's not all. Levis also eats bananas with the peel still attached. I didn't even know those were edible, but it turns out banana peels are high in B12 and B6 vitamins, fiber, magnesium, and potassium. Maybe he's just a secret genius?
No, I'll stick with psycho.