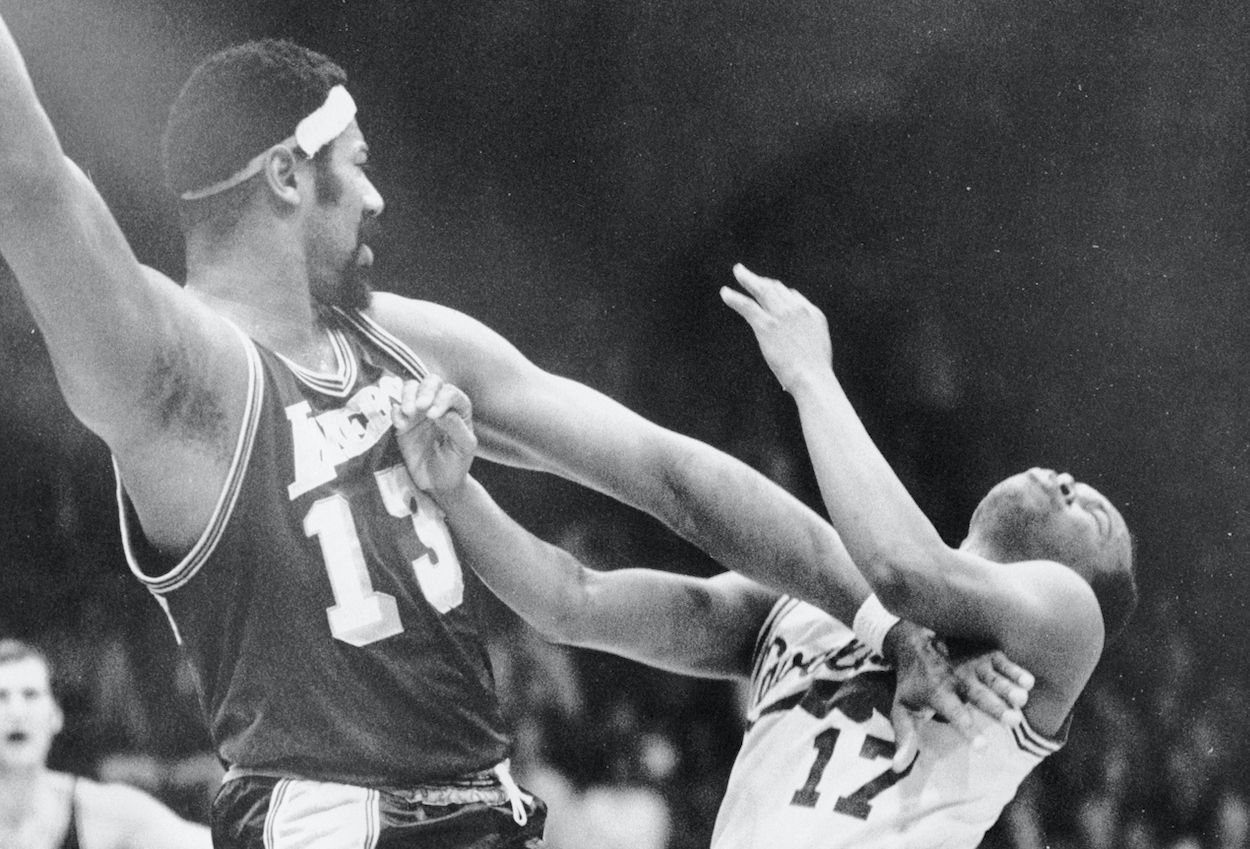 Wilt Chamberlain Feared 1 Man and 1 Man Only on the Basketball Court
Wilt Chamberlain was only afraid of one player during his NBA career.
Wilt Chamberlain is one of the most physically dominant players to ever grace the court in the NBA. The 7-foot-1, 275-pound center scored at will against anyone who dared to get in his way, but there was one man who struck fear in Chamberlain's eyes every time he entered the lane: Wes Unseld.
Wilt Chamberlain was an unstoppable offensive weapon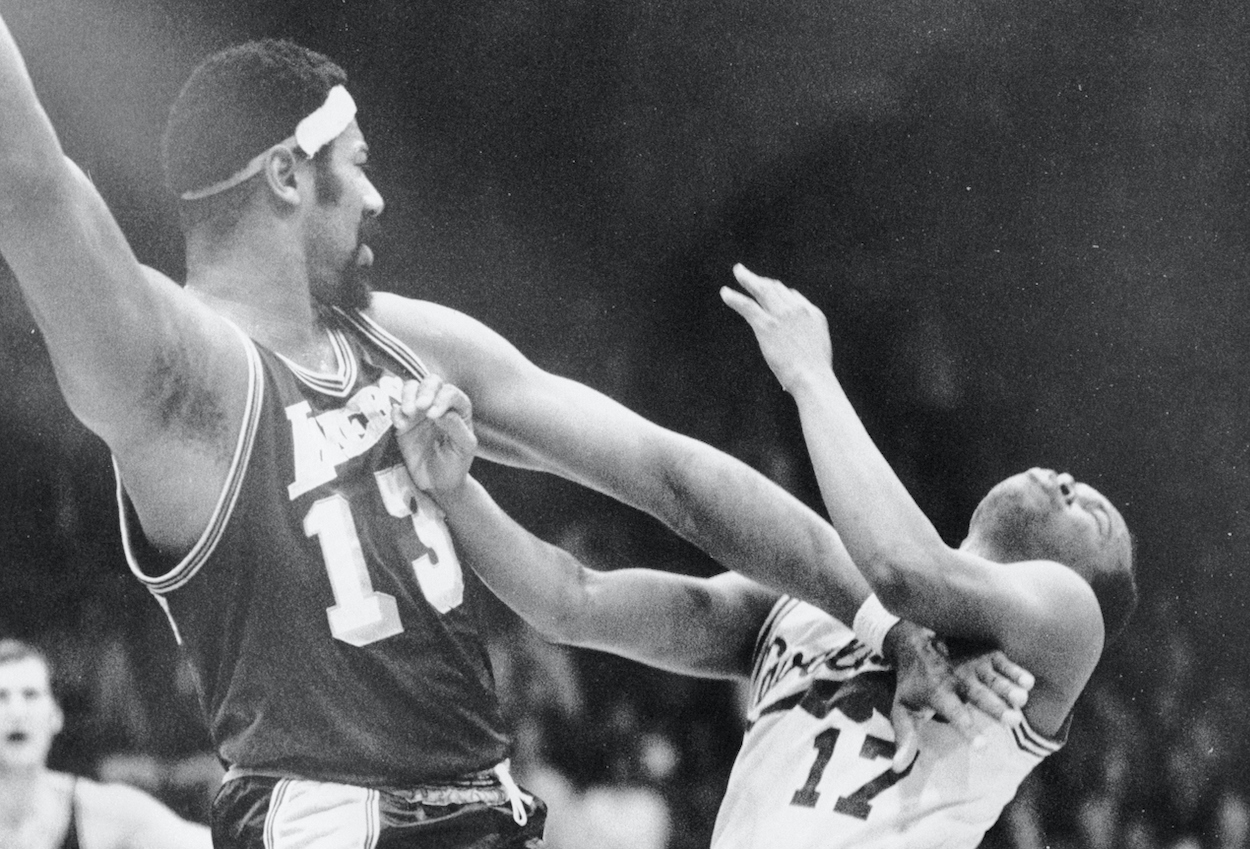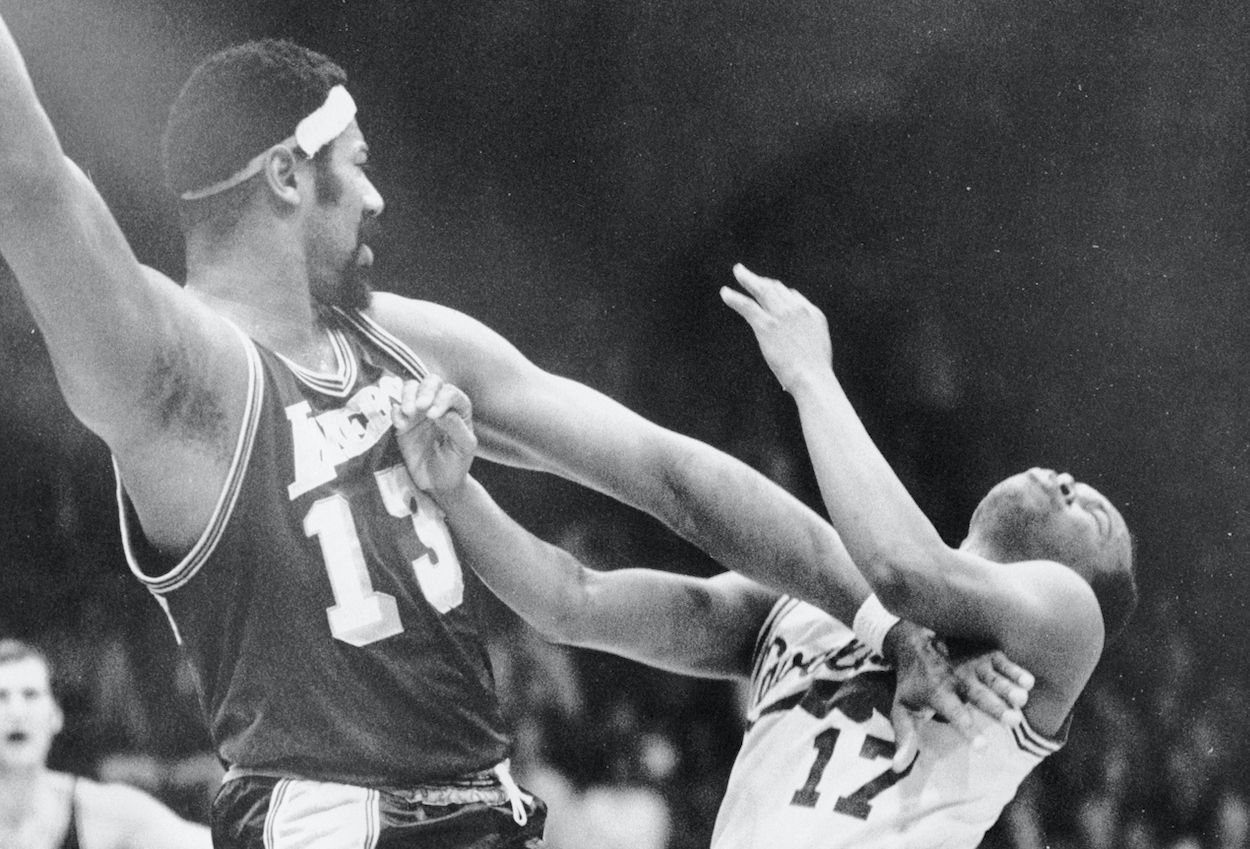 We have plenty of dominant scorers in the NBA today. Kevin Durant, Stephen Curry, and James Harden can give you a bucket at any time, over any defender, and at any spot on the floor when they're feeling it.
But no one in the current NBA — and no one in NBA history, for that matter — is as dominant as Wilt Chamberlain was during his legendary career.
"Wilt the Stilt" famously scored 100 points in a single game, but the story of his incredible offensive prowess can't be told with just one night. The towering center finished his career with the second-highest points per game mark in NBA history (30.07). The only player in front of him on that list? Oh, just some guy named Michael Jordan.
Chamberlain led the NBA in points per game in his first six seasons in the league. During his infamous 1961-62 campaign, "The Big Dipper" averaged 50.4 points on 50.6% shooting. And no, that's not a typo. 50.4! The following season, he scored 44.8.
And we haven't even mentioned his rebounding.
Chamberlain nabbed 23,924 rebounds throughout his NBA career, which is the most in NBA history. He averaged 22.9 rebounds per game in 14 seasons in the league.
Those numbers are unheard of today, and we'll never see them from an NBA player again.
Wilt Chamberlain only feared one man on the basketball court
Chamberlain could score every time he touched the ball and grabbed every rebound he wanted during his impressive career, so it's hard to believe he was afraid of anyone on the basketball court.
But it's true.
Julius Erving, who played against Chamberlain for a few seasons, recently appeared on the Knuckleheads podcast with Quentin Richardson and Darius Miles and revealed the one man "Wilt the Stilt" feared in the NBA.
I'm going in the lane, and that damn Wes Unseld was back there helping, and Elvin [Hayes]. I knew Unseld would hurt you and not even blink. He would take the courage from the other players on your team because they wouldn't even come out and come to your rescue. Might not even come pick you up because they gonna get hit by him too.

So he was the only guy Wilt was scared of in the league, and I always heard that before I got over to the league.

Julius Erving
Who would've thought?
The stats to back it up
By the time Unseld made it to the NBA in 1968, Chamberlain was 32 years old and entering his 10th season in the league. It's surprising to learn a veteran Chamberlain was only scared to go to the rim against a 22-year-old rookie, but that tells you how physical and ruthless Unseld was as a defender.
In 20 career matchups against Unseld and the Baltimore Bullets, Chamberlain scored just 19.0 points per game. That's some pretty nifty defense against the most dominant scorer to ever live.