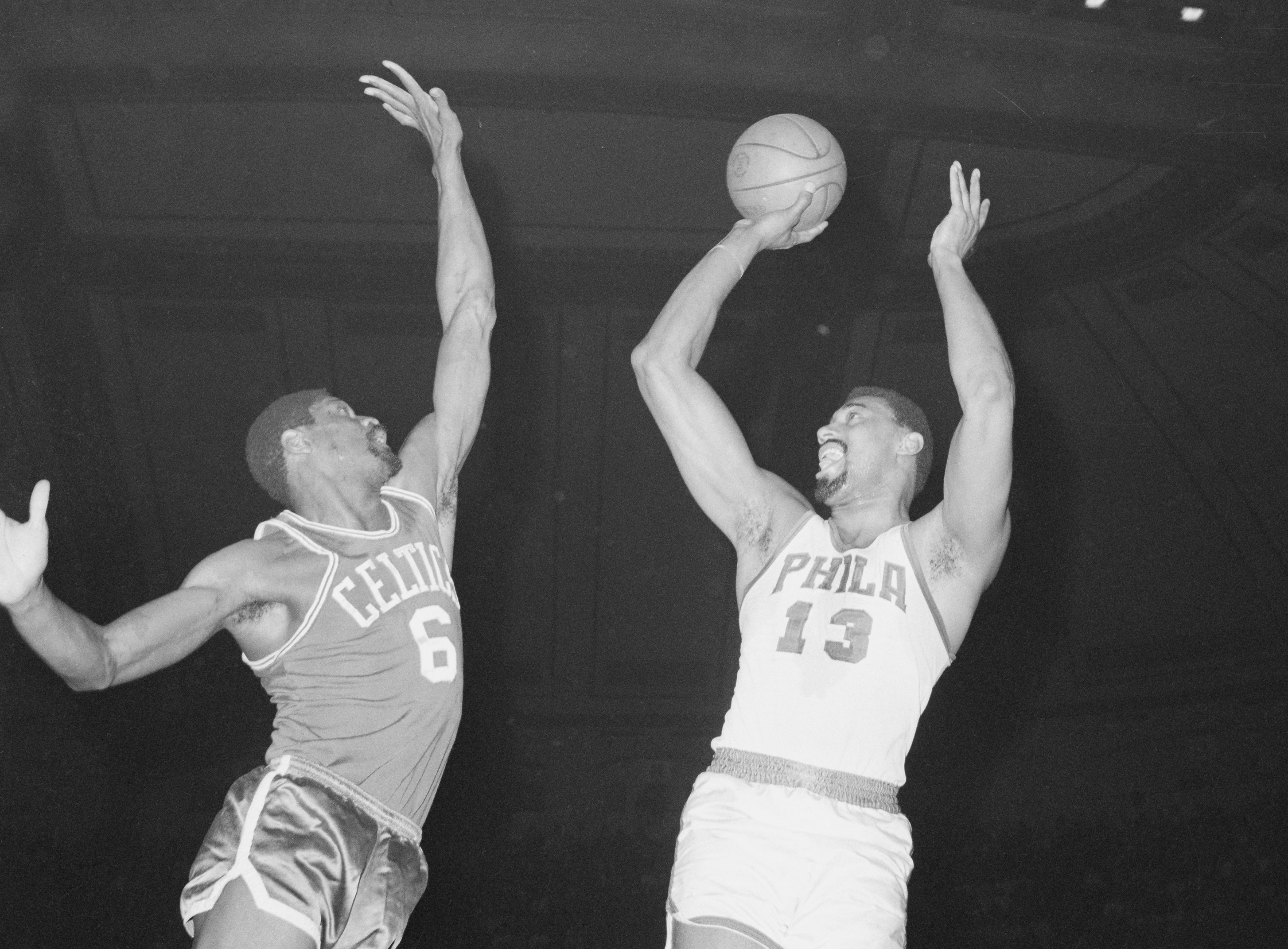 Wilt Chamberlain Got His Due Against Bill Russell and the Boston Celtics in 1967 but Wouldn't Feel It Until Months Later
After Wilt Chamberlain helped dethrone the Boston Celtics in 1967, he said he wouldn't feel the full effect until the middle of the summer.
Wilt Chamberlain finally stopped the bleeding. Bill Russell and the Boston Celtics ruled the NBA throughout the 1960s. Chamberlain vs. Russell was always must-see basketball and always turned into a personal rivalry. Russell's Celtics had just won eight straight NBA titles and had been to the championship round the last 10 seasons.
Chamberlain and the Philadelphia 76ers finally broke through during the 1966-67 season. They owned the best record in the NBA at 68-13. Boston was second-best with 60 victories. The 76ers eliminated Boston in the Eastern Division Finals and then went on to win the championship. Chamberlain finally took down the reigning champs, but he said he wouldn't feel the true thrill of victory until three or four months down the road.
Wilt Chamberlain or Bill Russell: Who was better?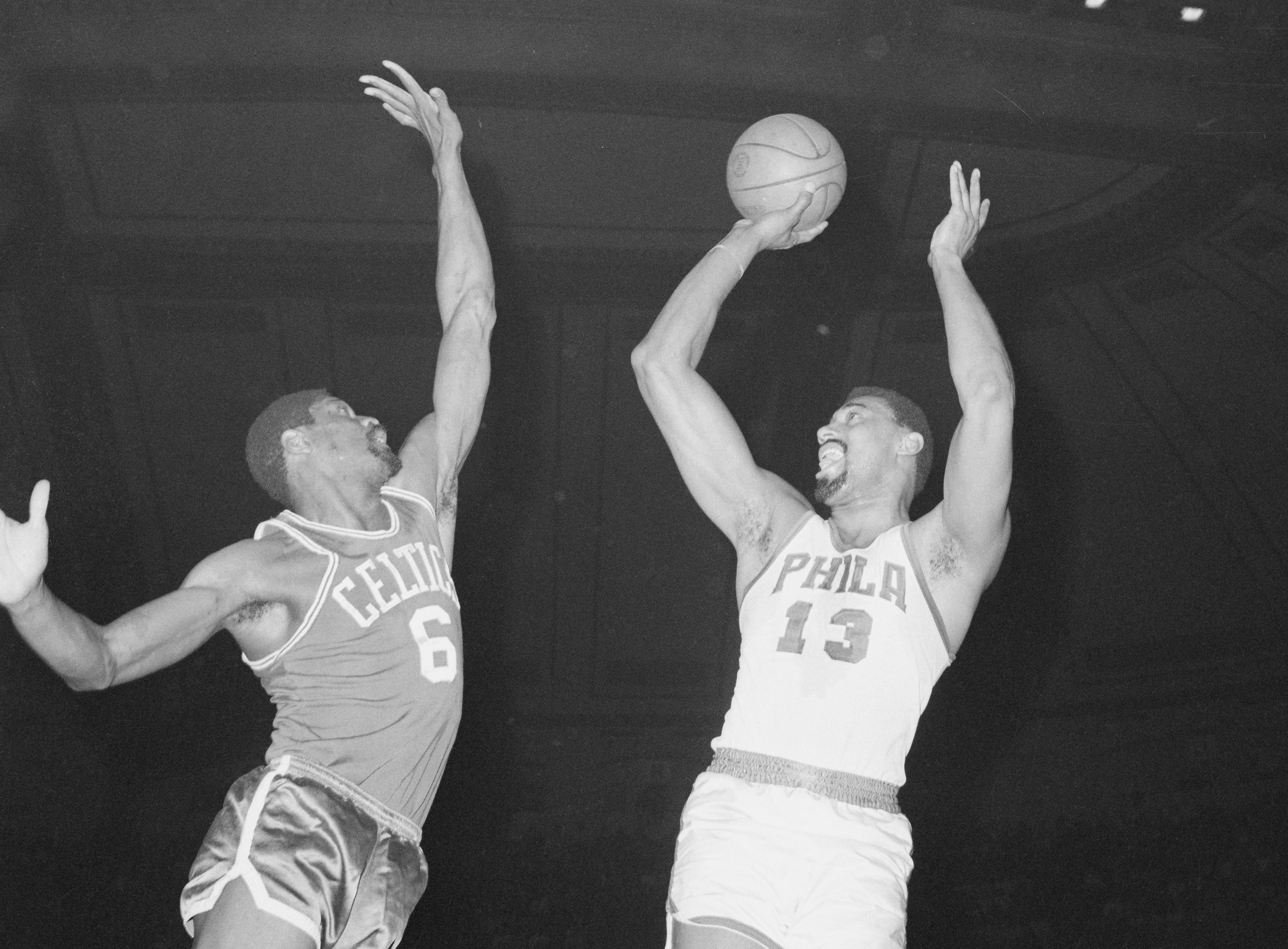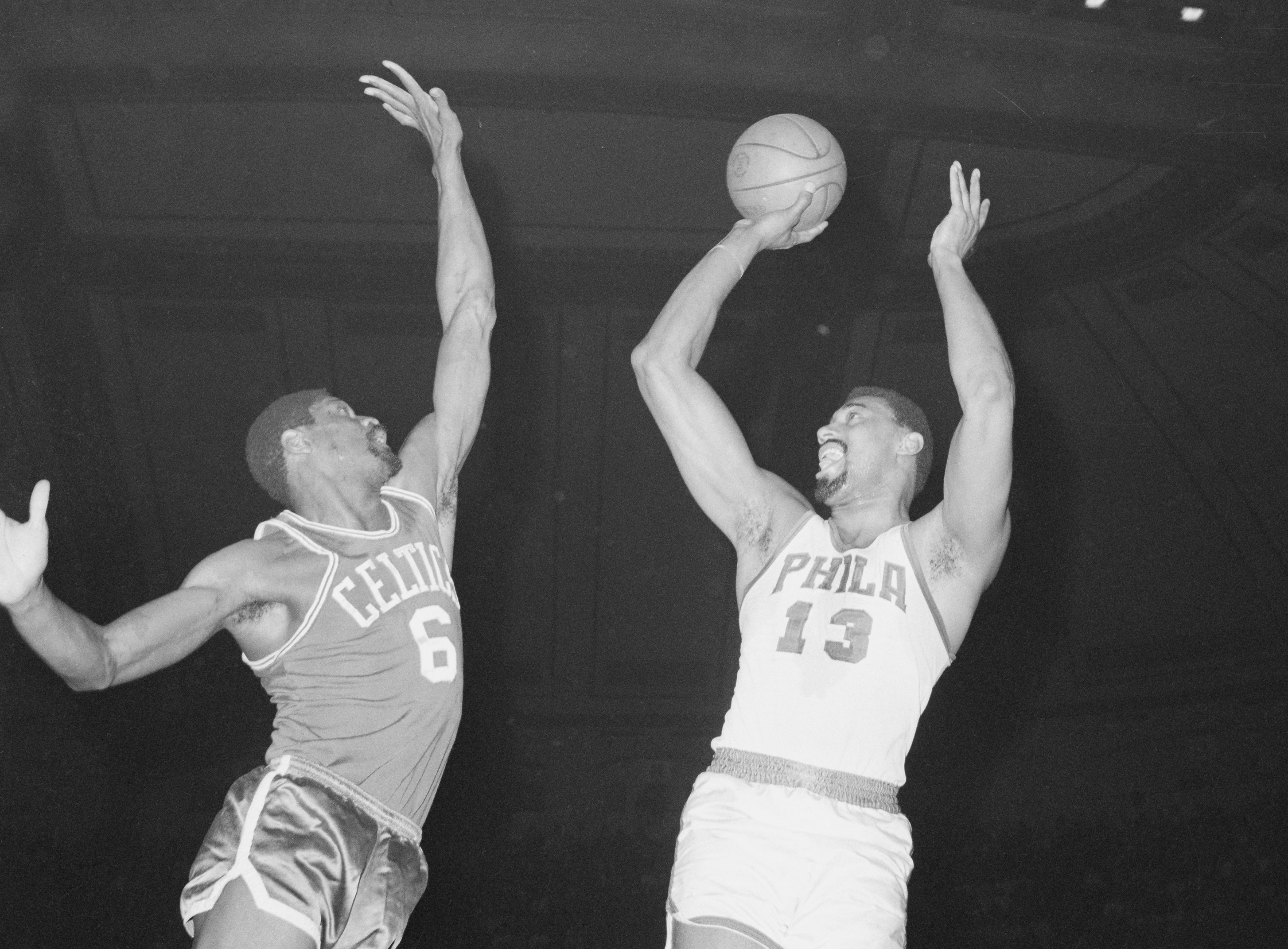 Bill Russell's 11 NBA championships are often the deciding factor when it comes to his comparison to Wilt Chamberlain. Chamberlain finished his career with just two NBA titles.
Russell was on a much better team, surrounded by Hall of Fame talent. Chamberlain was far more gifted than Russell on the offensive end, but he was forced to do much more than Russell, given his supporting cast. Nobody did the things Chamberlain was able to do on the court.
As a rookie with the Philadelphia Warriors during the 1959-60 season, Chamberlain averaged 37.6 points and 27.0 rebounds. He won both Rookie of the Year and MVP. Two years later, Chamberlain's numbers were off the charts as he averaged 50.4 points and 27.2 rebounds for the year.
He also scored 100 points against the New York Knicks that season. Chamberlain also led the league in minutes per game at 48.5, even though NBA games are only 48 minutes. That year, he played every minute except for the final 8:33 of a game against the Los Angeles Lakers when he was slapped with multiple technical fouls that resulted in an automatic ejection.
Chamberlain led the league in scoring in his first six years in the league. He was also the NBA's top rebounder in his first four seasons and 11 times overall. Chamberlain is one of three players, along with Russell and Larry Bird, to win three straight MVPs.
Russell changed the game of basketball with his defense-first mentality. He's a five-time MVP who led the NBA in rebounding in his first three seasons (five overall). He averaged 15.1 points and 22.5 rebounds in his 13-year career.
I'll give Chamberlain the nod as the better player of the two while acknowledging Russell's 11 titles in 13 seasons. It's hard to believe that if the two players switched teams, Chamberlain wouldn't have racked up two-hands worth of championship rings as well.
After dethroning Russell and the Celtics, Chamberlain said he'd feel the effect months later
During the 1966-67 Eastern Division Finals, the 76ers and Celtics, the two best teams in the NBA, met for the right to play for a championship. Every other game was played at home, and the Sixers won Game 1 in Philly, Game 2 in Boston, and took a 3-0 series lead after a 115-104 win back in Philadelphia in Game 3.
In that third game, Chamberlain pulled down 41 rebounds and finished with 20 points. Russell collected 29 boards and added 10 points. Boston eked out a 121-117 win in Game 4 to extend the series, but Phladelphia closed things out in Game 5 with a convincing win. Chamberlain had 29 points and 36 rebounds in his team's 140-116 win. Russell had four points and 21 rebounds.
Chamberlain then squared off against his former team, the San Francisco Warriors, in the NBA Finals. Chamberlain and the Sixers won in six games.
After Chamberlain's triple-double of 29 points, 36 rebounds, and 13 assists, he and the Sixers were given the credit due by Russell and the Celtics.
"A better team beat us," Russell said, according to Robert Cherry's biography on Chamberlain, Wilt: Larger than Life. "They just beat us when they had to. They retained their poise. We pressured them and got them down, but they came back like champions."
According to Cherry, Boston's K.C. Jones acknowledged Chamberlain was the difference. It was a feeling Chamberlain hadn't felt before. He also said he wouldn't get the true feeling until mid-summer.
"I've been chasing them a long time," Chamberlain said of the Celtics, per Cherry. "It's hard to explain how I feel now. But I'll really feel it in July or August. That's when people used to look at me as somebody 7-foot-1 who couldn't be a winner."