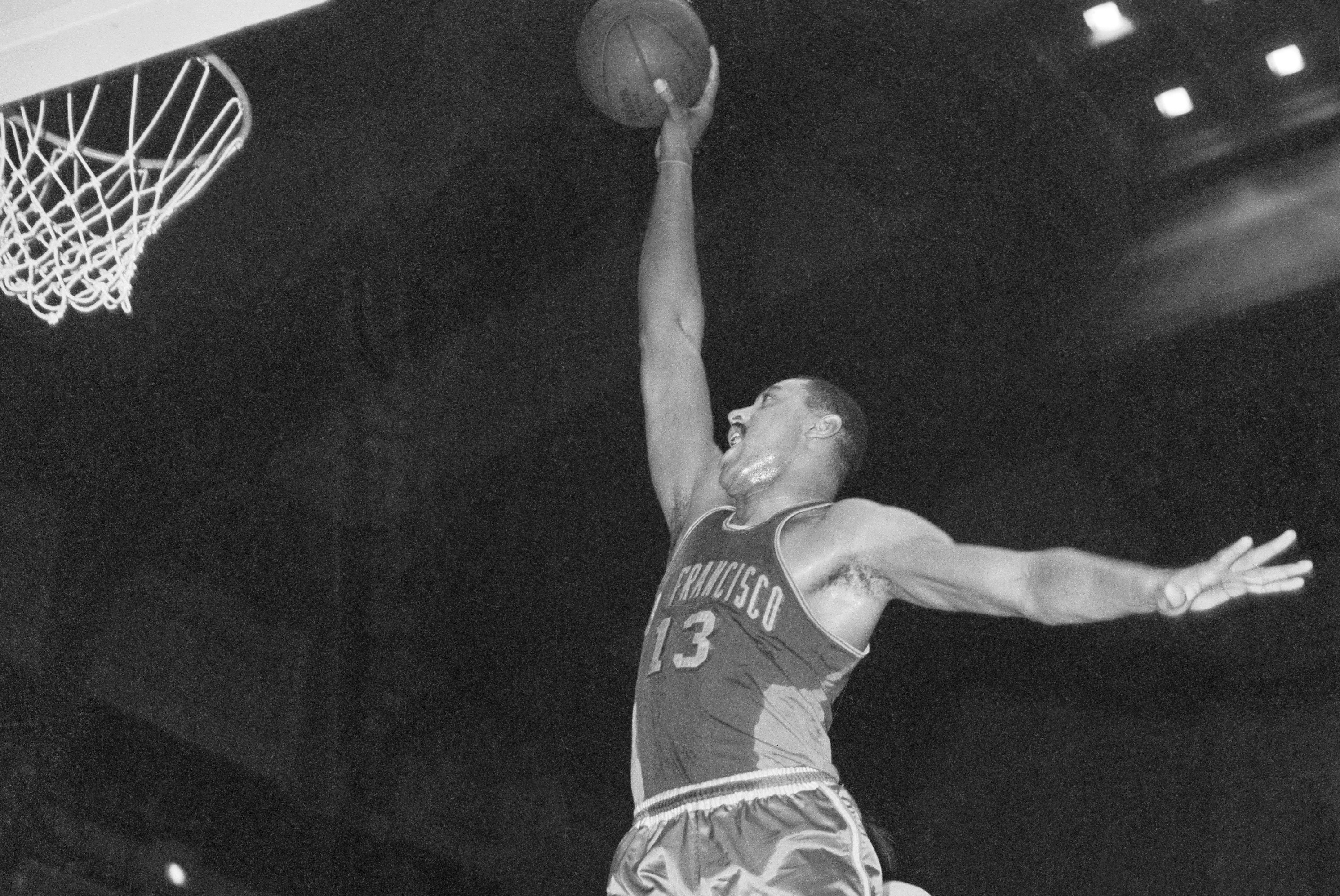 Wilt Chamberlain: The Most Disrespected Player the NBA Has Ever Seen
There is no NBA player, past or present, more disrespected than Wilt Chamberlain.
Wilt Chamberlain did it all on the court in his 14 seasons in the NBA. He put up numbers that superstars can only dream about. He won four MVPs and a pair of championships. Despite the big numbers, the 13-time NBA All-Star goes down as the most disrespected player in the NBA.
Wilt Chamberlain was unfairly labeled a loser
Wilt Chamberlain was often compared to Boston Celtics legendary center Bill Russell. The two centers engaged in epic battles on the court. While Chamberlain often won the statistical battle, Russell usually was on the winning side. Russell finished his career with 11 championships, while Chamberlain had two.
While Russell was an outstanding center with a defense-first mindset, he had a much better supporting cast than Chamberlain. Russell didn't have to do nearly what Chamberlain had to do to keep his team competitive. Still, hehe unfairly carried the "loser" label with him. And it got to him.
"Definitely," Chamberlain once said about the loser label affecting him, per Robert Cherry's biography Wilt: Larger than Life. "There have been several things. First, the business of being a selfish ballplayer. Second, 'He plays only one end of the court.' Third, 'He doesn't play with a winner.' All of them are ridiculous statements.
"What's a winner? Because we lost by one point in three overtimes to North Carolina in the NCAA, does that mean we weren't winners? (In the pros) We won a division championship. Does that mean we weren't winners? They should look back in the book and see how we lost. Do they attribute that to me?"
Chamberlain led the NBA in scoring in each of his first six seasons. He also led the league in rebounding in each of his first four years. Chamberlain never took time off. In fact, he averaged 48.5 minutes in a season, even though NBA games are 48 minutes long. During his 14-year career, he never fouled out of a game.
Chamberlain was highly disrespected in the 1961-62 season
The ultimate sign of disrespect for Chamberlain came after the 1961-62 season. It was a year when Chamberlain scored 100 points in a game and averaged 50.4 points and 25.7 rebounds for the year. Yes, AVERAGED.
Chamberlain's Philadelphia Warriors finished with a 49-31 record, second to Russell's Celtics, who won 60 games. In the Eastern Division Finals, the Celtics outlasted the Warriors in seven games to make another trip to the championship round.
Russell was named MVP of the season — a blatant slap in the face to Chamberlain. Russell may not have even been the MVP of his team. Tommy Heinsohn led the team in scoring at 22.1 points per game. He also averaged 9.5 rebounds while averaging 15 fewer minutes than Russell.
Russell was one of five players on the Celtics who averaged 15 or more points that season. Sam Jones (18.4), Bob Cousy (15.7), and Frank Ramsay (15.3) could all score. After Chamberlain, the Warriors only had one player (Paul Arizin, 21.9) average more than 13.7 points. Without Chamberlain, the Warriors don't make the playoffs, never mind coming within a game of reaching the NBA Finals.
If you average 50 points, 25 rebounds, more minutes than are actually in a game, guide your team to 49 wins, and are not named MVP, you were disrespected.