Wilt Chamberlain's Generosity Flew Well Under the Radar
Many have labeled the legendary Wilt Chamberlain as a me-first guy. Maybe that's because he posted the greatest stats in the history of the NBA and people believed he valued numbers over championships.
Contrary to popular belief, Chamberlain wanted to win as much as the next guy. He just didn't have the supporting cast that his rival, Bill Russell of the Boston Celtics, had. With Chamberlain-led teams, they made him a me-first player because if he didn't have the ball in his hands, his team wasn't likely to do too much. Off the court, he was anything but me-first. Chamberlain's generosity usually went unnoticed, and that's the way he wanted it.
Wilt Chamberlain felt like he was misunderstood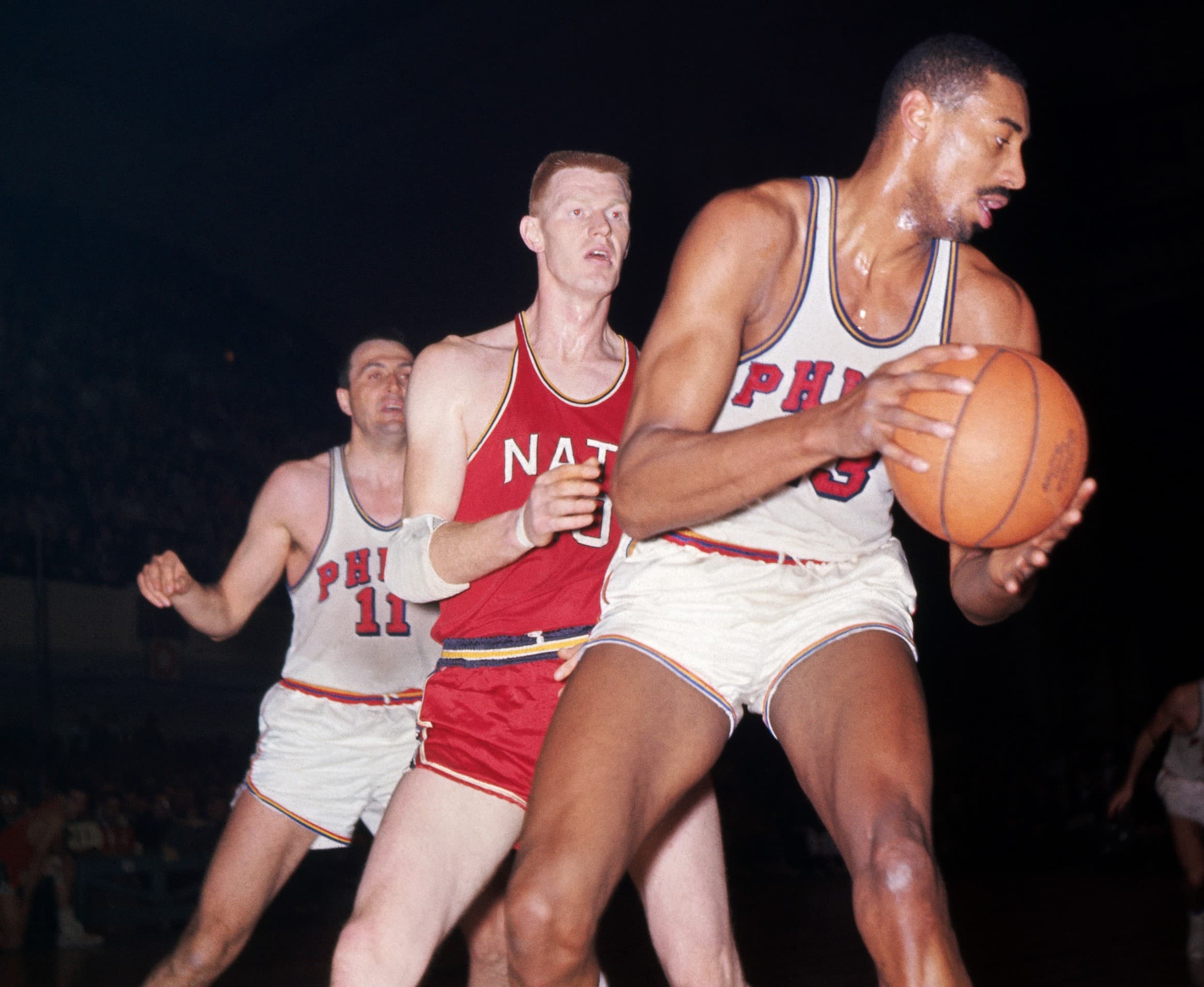 Many believed Chamberlain was selfish. They believed he thought he was better than others because of the incredible statistics he put up. Remember, Chamberlain is the one who scored 100 points in a game against the New York Knicks. He also averaged 50.4 points and 25.7 rebounds that season. It's also a year he didn't win one of his four MVPs.
George Kiseda of The Evening Bulletin once wrote that Chamberlain has been unfairly labeled throughout much of his career. He wrote:
There has never been a more devastating basketball player anywhere, but Chamberlain has been the target for all sorts of slings and arrows, most of them unjustified. He has the image of a sulker and a crybaby, but he is neither.
In that article, Chamberlain was asked if he believed writers gave him a bad image.
"Definitely," he said, per Robert Cherry's biography Wilt: Larger than Life. There have been several things. First, the business of being a selfish ballplayer. Second, 'He plays only one end of the court.' Third, 'He doesn't play with a winner.' All of them are ridiculous statements.
"What's a winner? Because we lost by one point in three overtimes to North Carolina in the NCAA, does that mean we weren't winners? (In the pros) We won a division championship. Does that mean we weren't winners?
"They should look back in the book and see how we lost. Do they attribute that to me?"
Chamberlain's generosity flew under the radar
Off the court, Chamberlain was much different. He was always the center of attention during his games, but away from the floor, he did his best to stay out of the spotlight. He was always willing to help others and wanted no attention while doing so.
According to Cherry, Chamberlain never hired a public relations person to help promote him.
"He would help people when he could," said childhood friend Marty Hughes, per Cherry. "When Wilt helped people, he'd say, 'I helped you, you don't have to broadcast it to the world. It's between you and me.'"
Tom Meschery, a former Chamberlain teammate with the Warriors, recalled a moment of Chamberlain's generosity.
"One summer, I worked for the Seattle department of recreation, and we were putting together an inner-city basketball league," he recalled, per Terry Pluto's Tall Tales. "Since he lived in the area, I called Bill Russell to come out and help kick off the program. Russ wanted to be paid, but I didn't want to spend the city's money.
"I thought of Wilt and how he traveled a lot in the summer. I thought he might be in the area, so I called him. He got on his motorcycle and drove from LA to Seattle. He talked to the kids, officiated a game, and spent the day. Then he refused to take a dime, even for expenses."
Misunderstood on the court and generous off it. That's Wilt Chamberlain.