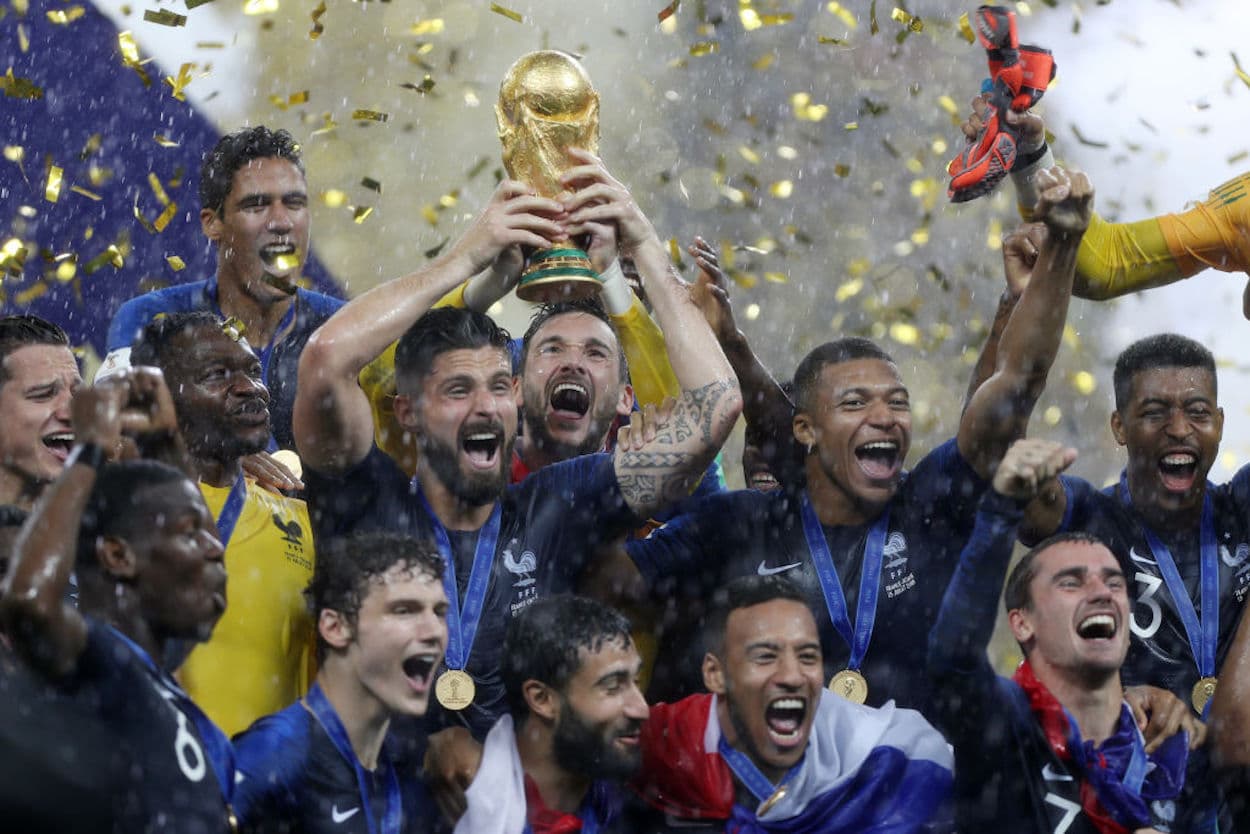 World Cup 2022: Who's the Betting Favorite to Win the Title?
With the 2022 World Cup rapidly approaching, let's take a look at who the bookmakers like to win the whole tournament.
As long-time soccer fans know, the Beautiful Game provides plenty of opportunities to place a wager. You can bet on anything from the scoreline to individual goal scorers, corner kicks, and yellow cards. And when the 2022 FIFA World Cup arrives, the sport will be firmly in the global spotlight.
That reality means there will be plenty of viewers (and gamblers) who aren't completely immersed in the soccer world. So, with that in mind, let's break down the bookmakers' five favored teams and assess their chances of claiming the title.
5. Spain: +850
If you watched any soccer during the 2000s, then you'll remember Spain as a dominant force in world soccer. While many of those stars have faded, the Iberian nation still has plenty of talent.
La Roja possesses a good blend of experience — think Dani Carvajal, Sergio Busquets, and Jordi Alba — and some young phenoms like Gavi, Pedri, and Ansu Fati. The issue, however, could be goal-scoring. Spain will likely start with Alvaro Morata as their central striker, and he's been inconsistently inconsistent. In a World Cup, missing the net and drawing, rather than winning, could make all the difference.
Spain also find themselves in a tricky part of the bracket. They share a group with Germany, and finishing in second will mean a Round of 16 date with (presumably) Belgium.
4. England +800
The Three Lions haven't won a World Cup title since 1966, but they're still viewed favorably ahead of this year's tournament. That's partially because of sheer talent — England has some exciting young players making an impact in the first team and a lethal striker in Harry Kane — and partially because of their strong showing in Euro 2020.
Again, though, there are some caveats. Some talented players, like Kyle Walker, Reece James, and Ben Chilwell, are injured and won't feature in Qatar. Even with everyone fully fit, though, there are some questions about manager Gareth Southgate's ability to use the star power at his disposal. He's had the tendency to play it a bit safe, both in terms of tactics and team selection, which can feel like a misuse of resources.
Also, we have to consider the larger bracket. While England should top their group and have a manageable Round of 16 match, they could face France in the Round of 8. A victory there would probably set up a semifinal against Belgium before a championship match against Brazil or Argentina. While it's not really possible to cruise to a World Cup title, the challenge of that path shouldn't be overlooked.
3. France +650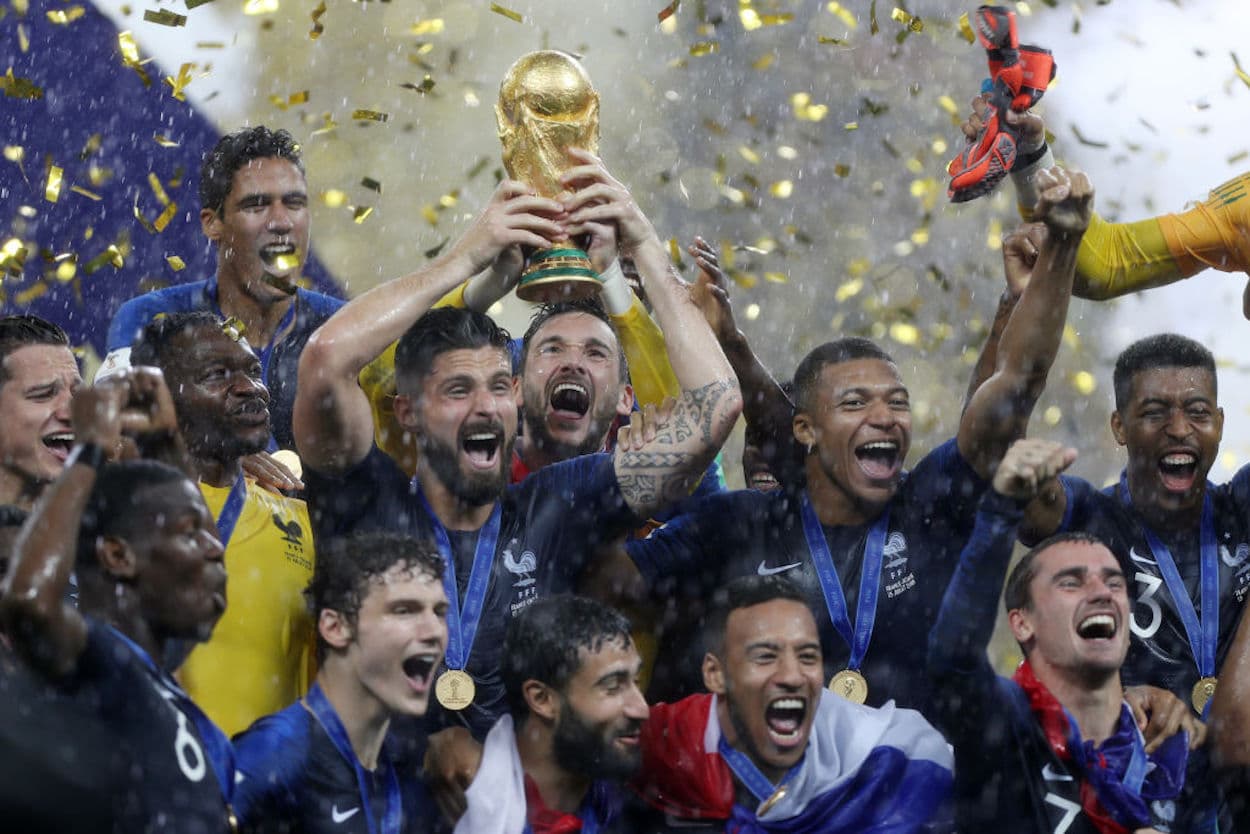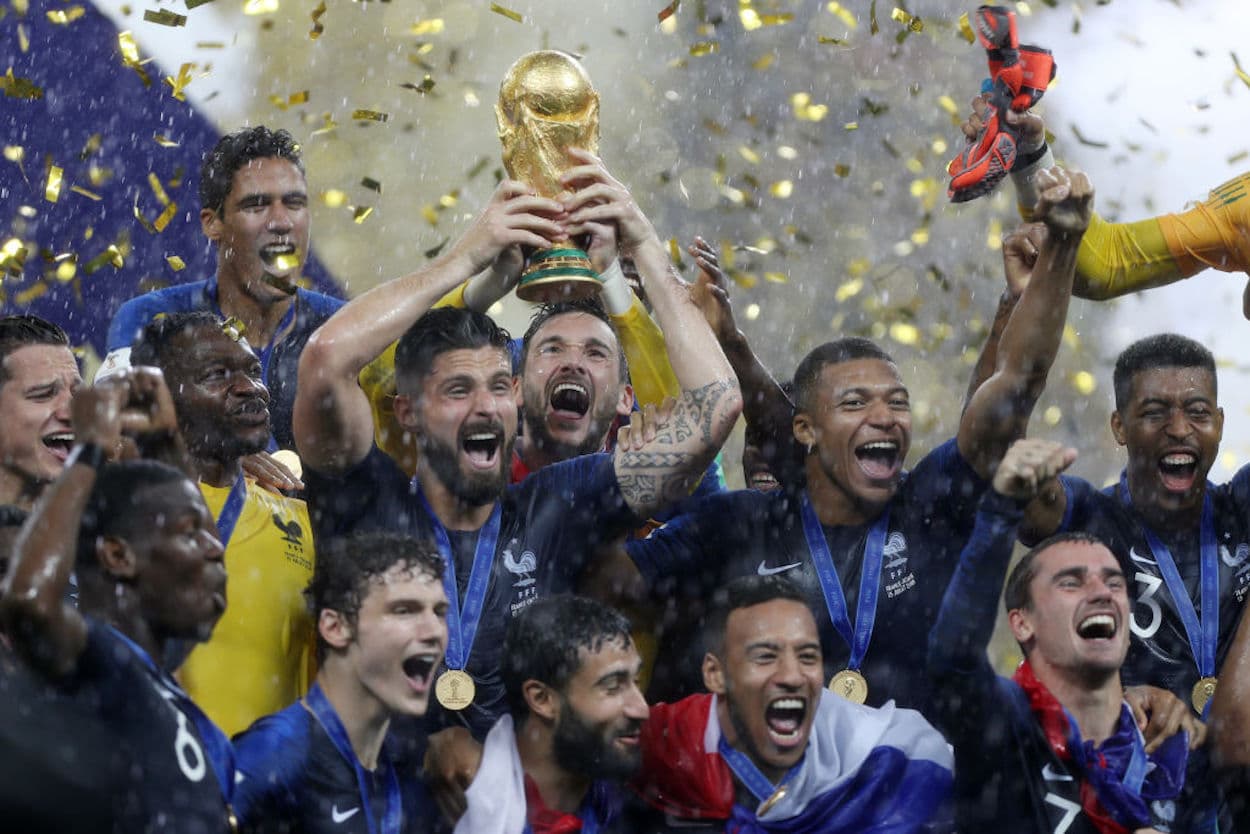 As the defending World Cup champions, it's not surprising to see them this high on the list. Having Kylian Mbappe, one of the planet's most talented attackers, also helps give Les Bleus an edge. When margins are tight, it certainly helps to have a star striker capable of creating a moment of magic.
With that being said, though, there is a case for betting against France: injuries.
For all of their talent up front, the defending champs will probably have to trot out an entirely different midfield than they did four years ago. N'Golo Kante, the do-it-all dynamo, got hurt during domestic duty with Chelsea. Paul Pogba won't be making the trip either, as he's recovering from knee surgery. Raphael Varane could also have an issue, depending on how his rehab progresses.
France do have the talent to replace those losses — Eduardo Camavinga, Aurelien Tchouameni, and Matteo Guendouzi all play midfield, and William Saliba would probably replace Varane — but asking those youngsters to step into a World Cup campaign isn't the easiest task. It's also worth noting that Les Bleus would have the same potential path to the title that we laid out for England.
Does France have the raw star power to get over the hump? Maybe, but it won't be a stroll down the Champs-Élysées.
2. Argentina: +550
For all of his success, Lionel Messi has never won a World Cup. If you believe the oddsmakers, he has a good chance of changing that in Qatar.
While it's easy to focus on Messi, La Albiceleste do have a rather deep squad. Emi Martinez has produced some big moments in net for the national team, Lautaro Martinez is a capable striker, and Angel Di Maria may be getting older, but he's capable of magic on his day. Argentina also has a manageable path to at least the semifinals, presumably facing Denmark, followed by either the Netherlands or Senegal.
There are two things to note if you're considering betting on Argentina, though.
First, they look set for a date with Brazil in the semifinals. Again, you can't win the title without playing any tough opponents, but it's never ideal to face (spoiler warning) the best team in the tournament. It's also worth remembering that Argentina will be under a huge amount of pressure to help Messi get over the hump. As much as we might think of professional athletes as real-life superheroes, they are human, and that stress could matter.
1.Brazil: +400
If the Argentine squad is stacked, Brazil takes things to the next level. The South American giants have talent to spare at virtually every position, and as I've mentioned, that can make all the difference when things come down to fine margins.
In goal, both Alisson and Ederson could start. The center of defense features Thiago Silva, Marquinhos, and Éder Militão. You've got Casemiro and Fabinho as midfield destroyers, and the combination of Vinícius Júnior, Raphinha, Richarlison, and Gabriel Jesus form a dangerous front line. Neymar can also play as an attacking midfielder or a forward, depending on how expansive manager Tite wants to be.
So what's keeping everyone from placing all their money on Brazil? Similar factors to Argentina. Playing for Brazil, especially in the World Cup, bring an incredible amount of pressure. The Canarinha will also (presumably) face Messi's squad in the semifinals and, again, that's not an easy game to survive en route to the title.
Odds courtesy of DraftKings as of 11/7/2022.
How to get help: In the U.S., contact the National Council on Problem Gambling helpline at 1-800-522-4700.