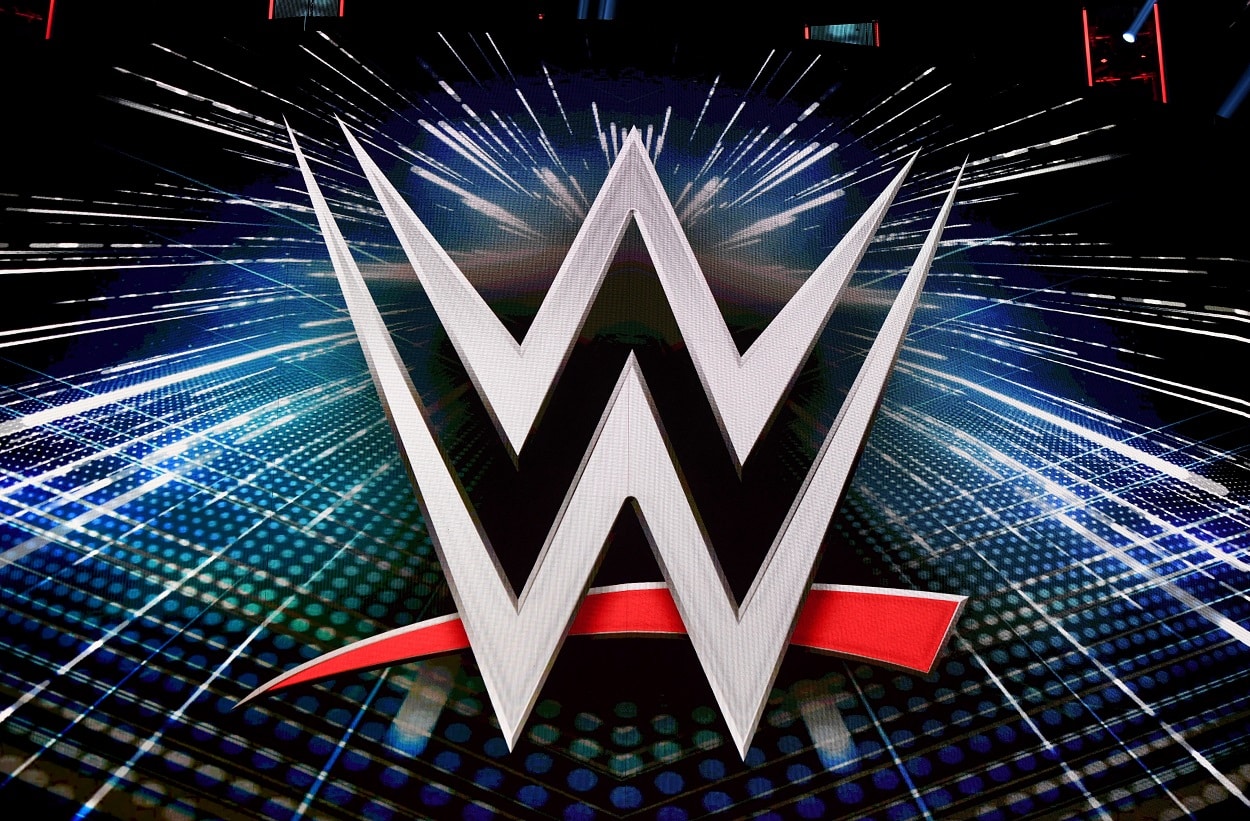 WWE Clash at the Castle Predictions
Predictions for WWE Clash at the Castle.
Saturday's Clash at the Castle at Principality Stadium in Cardiff, Wales, marks the first WWE stadium show in the United Kingdom since 1992 and the first UK pay-per-view since 2003's Insurrextion.
While the latter wasn't much to remember — Triple H defeated Kevin Nash in a dud of a main event — the former featured one of the premier matches in WWE history. The last stadium show in the UK, of course, was the 1992 edition of SummerSlam, in which Bret Hart and Davey Boy Smith put on an absolute show in front of 80,000 people at London's Wembley Stadium.
At the time of this writing, WWE has announced just six matches for Clash at the Castle, but more will likely be added. And it's certainly going to be difficult for any of them to live up to the instant classic from The Hitman and The British Bulldog.
But let's go ahead and run through our predictions anyway.
Bianca Belair, Alexa Bliss, and Asuka vs. Bayley, Dakota Kai, and Iyo Sky
Bayley's new faction took a bit of a hit when Dakota Kai and Iyo Sky took a shocking loss to Raquel Rodriguez and Aliyah in the finals of the WWE Women's Tag Team Championship Tournament this past Monday.
So they'll need to get some momentum back at Clash at the Castle, and I think they'll get it done. But the way they'll get it done might come as a surprise. It'd be a bit of a cop-out not to have Belair and Bayley involved in the finish, right? With all due respect to the other four women in this match, these two are the main attraction.
Belair hasn't yet been pinned in 2022. But with her Raw Women's Championship not on the line, it's time for that to change. Bayley pins Belair for the win. It might not be a clean pin, but it'll be a win nonetheless.
Winners: Bayley, Dakota Kai, and Iyo Sky
Edge & Rey Mysterio vs. The Judgment Day
Edge and Rey Mysterio don't need to win this match. Finn Balor and Damian Priest do. The Judgment Day storyline has been a trainwreck since the beginning, but it's finally starting to get on track since Triple H took over.
At some point, Beth Phoenix and Rhea Ripley will be in one of these matches. At least, I'm thinking everyone hopes that's the case. For the moment, however, Ripley is busy with Dominik, and that issue will somehow play into the finish of this match.
Look, we all know Dominik will turn on his dad at some point. And while it wouldn't be a surprise for that to happen at Clash at the Castle, I don't think it will happen just yet. I'm still looking for Dominik to lose an intergender match to Ripley, at which point he realizes he could grow stronger as a member of Judgment Day.
Keep the story going for the next two months and build to a traditional Survivor Series match. That's where a Dominik turn works best. Take that momentum and build toward a Rey vs. Dominik bout at WrestleMania. Book it, Hunter.
Winners: The Judgment Day
Matt Riddle vs. Seth Rollins
Does anyone actually believe there's going to be a better match on the Clash at the Castle card than Matt Riddle versus Seth Rollins?
Given the highly volatile interaction the two had this past Monday in which Riddle unbelievably allowed Rollins to bring his personal life into the program, the intensity of this bout will be unrivaled on Saturday. And that's what will be Riddle's downfall. Whether it's via DQ or he just goes to the well one too many times as the match nears its end, his desire to pummel and humiliate Rollins will cost him.
Look, this is only the first of many matches to come between these two. And Rollins, who's been putting everyone over the last few months (Cody Rhodes, Edge), deserves a win on a big stage. Riddle will get his win at some point, but it won't be here.
Winner: Seth Rollins
WWE Intercontinental Championship Match: Gunther (c) vs. Sheamus
While I genuinely believe Rollins vs. Riddle will be the match of the night, this Intercontinental Championship match between Gunther and Sheamus could conceivably steal the show at Clash at the Castle.
This promises to be a hard-hitting, good old-fashioned slobber knocker between two brutes who know how to get physical. Given all he's done for WWE over the years, Sheamus certainly deserves this spot on a big-time card in the UK. But he's not winning this match.
Triple H is seemingly looking to restore the IC title to its former glory, and he's got the right guy in Gunther. This one likely won't last very long, but it'll be fun.
Winner: Gunther retains the Intercontinental Championship
SmackDown Women's Championship Match: Liv Morgan (c) vs. Shayna Baszler
Liv Morgan certainly hasn't been booked as a strong SmackDown Women's Champion since cashing in her Money in the Bank briefcase. Sure, she got a pinfall win over Ronda Rousey at SummerSlam, but that obviously came with the controversial finish where she tapped out simultaneously.
As for Baszler, she's essentially been an afterthought in the women's division for quite some time. But Triple H seems intent on building her back up as a vicious heel, so a loss here could be pretty crippling.
Rousey will undoubtedly get involved here, and while you hate to see a screwy finish in a title bout, that's likely what's coming as we build toward a Triple Threat down the road.
Winner: Shayna Baszler wins via DQ; Liv Morgan retains the SmackDown Women's Championship
Undisputed WWE Universal Championship Match: Roman Reigns (c) vs. Drew McIntyre
As Drew McIntyre never truly got his big moment — his WrestleMania win over Brock Lesnar was in front of zero people — the easy call is the Scottish superstar finally getting it by dethroning Roman Reigns in front of a massive UK crowd.
But that's exactly what makes me think it won't happen.
Reigns has been Universal champ for over two years now, so it's easy to understand why many want to see him lose at Clash of the Castle. And he just might. But not to McIntyre. And he wouldn't lose both belts. Maybe initially, but not in the end.
Hear me out.
Karrion Kross has been targeting McIntyre for a while now and likely costs him the match and his big moment. Distraction, Roman spear, 1-2-3. But Reigns will be spent. Enter Austin Theory and his Money in the Bank briefcase.
As Theory is going through the process of cashing in, McIntyre gets the better of Kross and turns his attention toward Reigns, taking him out with the Claymore. This allows Theory to pin Reigns to become the undisputed champ. And that's where Clash at the Castle ends.
Winner: Roman Reigns retains the Undisputed Universal Championship; Austin Theory cashes in MITB briefcase
But we're not finished with this story.
We all know the titles need to split up as Monday Night Raw currently doesn't have a world champion. Next week, Paul Heyman disputes Theory's cash-in, saying the contract only allows the holder to win one title, not two.
As WWE will want to continue Roman's lengthy reign with the Universal Championship, he gets that one back while Theory remains WWE Champion. McIntyre can then take that from him soon, thus setting up a McIntyre-Kross feud for the gold, while Reigns finds a new challenger on the blue brand — perhaps a returning Braun Strowman or Bray Wyatt.
Like Sportscasting on Facebook. Follow us on Twitter @sportscasting19 and subscribe to our YouTube channel.