Yankees Great Alfonso Soriano Made Nearly $170 Million and Deserved More Hall of Fame Love
Alfonso Soriano went extremely under the radar for a seven-time All-Star who earned an eight-year, $136 million contract at one point. A four-time Silver Slugger, Soriano had the perfect combination of power and speed in the steroid era that made him a fearsome threat at the plate.
Alfonso Soriano retired as one of the best power hitters in modern MLB history, but barely gained any Hall of Fame support. Let's take a look back at just how good Alfonso Soriano was, as well as his Hall of Fame resume.
Alfonso Soriano had a stellar MLB career
Alfonso Soriano began his career in Japan but is best known for his two stints with the New York Yankees. He debuted with the Bronx Bombers in 1999 and became a mainstay in the lineup by 2001. Soriano's career began on the right note; his first career hit was a game-winning home run.
The Yankees famously traded Alfonso Soriano to the Texas Rangers in 2004 for Alex Rodriguez. Soriano spent two All-Star seasons in Texas and joined the 40-40 club (40 homers, 40 stolen bases) with the Nationals in 2006.
Alfonso Soriano signed that famous eight-year contract with the Chicago Cubs before the 2007 season. He played in Chicago until rejoining the Yankees midway through the 2013 season.
Soriano hit .256 with 17 home runs and 50 RBIs over 58 games for the 2013 Yankees. When age caught up to the 38-year-old Soriano in 2014, the Yankees designated him for assignment that July.
Soriano went one-and-done on the MLB Hall of Fame ballot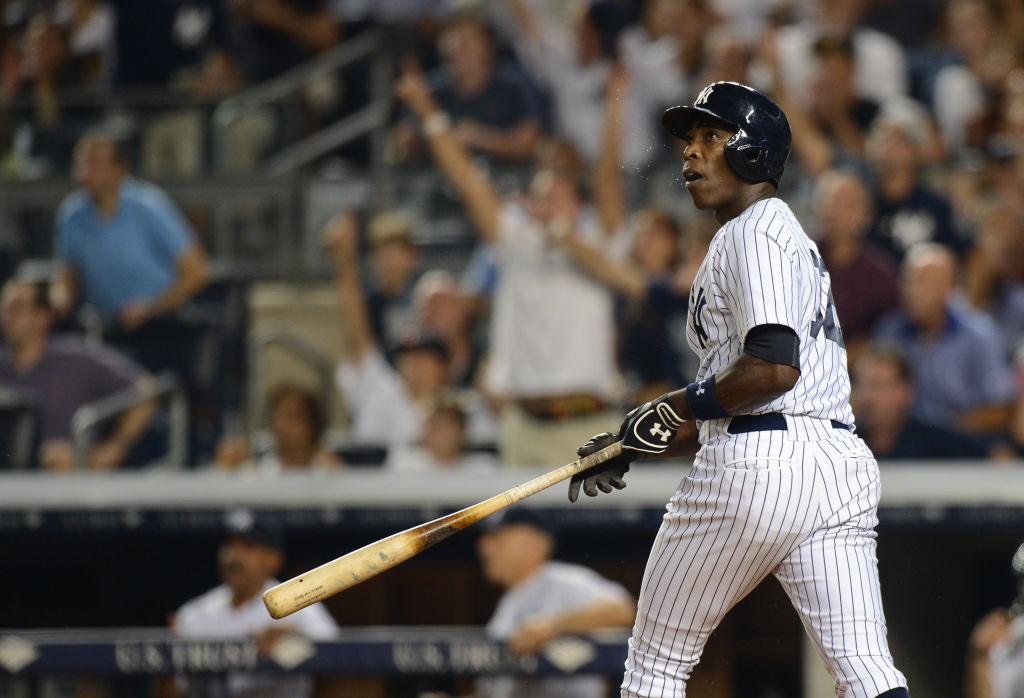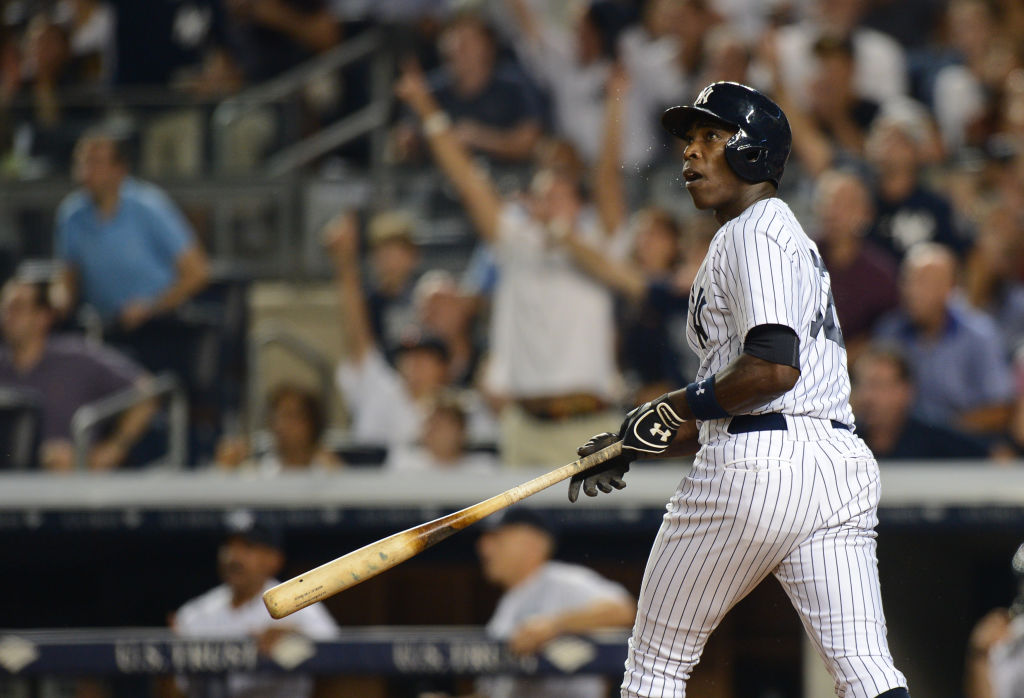 Alfonso Soriano ended his career with a .270 average, 2,095 hits, 412 home runs, and 1,159 RBIs in 16 seasons. Soriano stole 289 bases — though he only had one double-digit stolen base season after his age-32 year — and retired with an even .500 slugging percentage.
Soriano earned $166.9 million in his 16 seasons, according to Spotrac.
The two easy knocks against Alfonso Soriano are his lack of postseason success, and his free-swinging tendencies. Soriano hit .213 with four home runs and 18 RBIs in 44 playoff games.
Two of those home runs came in the 2001 playoffs, including a famous go-ahead homer in Game 7 of the 2001 World Series.
Soriano's clutch home run went forgotten, of course, when Arizona rallied to win the game and the series.
Soriano went just 3-for-28 in six playoff games with the Cubs in 2007 and 2008. Chicago went 0-6 and was swept out of the National League Division Series both years.
Alfonso Soriano rarely reached base by way of a walk. He walked just 496 times in 1,975 regular-season games, or just 31 times per season.
Soriano earned just six votes in the Hall of Fame voting earlier this year. That wasn't enough to keep him on the ballot going forward.
Does Soriano have a valid Hall of Fame case?
When the Veteran Committee elected longtime White Sox designated hitter Harold Baines to the Hall of Fame in December 2018, the standards effectively changed on what makes a Hall of Famer.
Baseball-Reference's Wins Above Replacement system measured Soriano's career WAR at 28.6. Baines was worth 38.7 WAR, though he played six more seasons and most of his best seasons came when Baines still played the outfield.
Alfonso Soriano registered a 31 on Baseball-Reference's Hall of Fame Standard metric. The average Hall of Famer is worth a 50 using that calculator.
The Today's Game Committee, which covers players from 1988 to now, next meets in December 2021. The committee discusses players who have been retired for more than 15 seasons. Soriano last played in 2014, so he will need to wait until 2030 at the earliest.