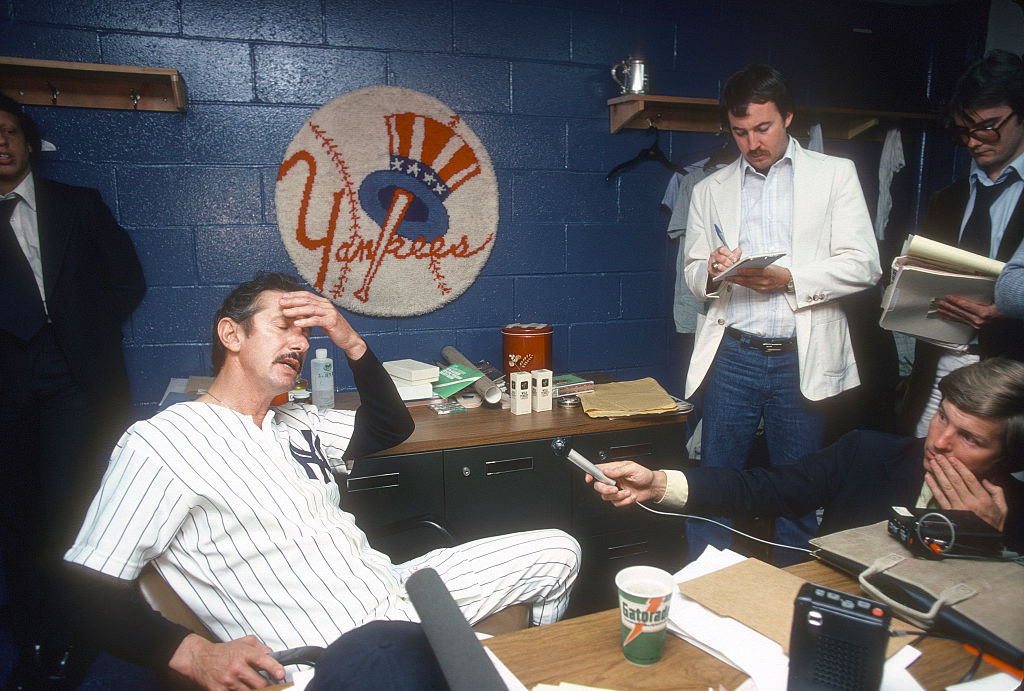 Yankees Legend Billy Martin Is Why Ken Griffey Jr. Never Played for the Yankees
Hall of Fame outfielder Ken Griffey Jr. hated the Yankees and refused to play for them. Ex-Yankees manager Billy Martin is to thank.
Ken Griffey Jr. could have spent years thriving for the New York Yankees instead of torturing them with long home runs and improbable catches. Any Yankee fan who wished the team would trade for the future Hall of Fame outfielder or make an effort to sign him in free agency can thank Yankees great Billy Martin for why that never happened.
A World Series-winning second baseman and manager with the Yankees, Martin's alleged treatment of a young Griffey is why the baseball legend never wore pinstripes. Here's what happened between Billy Martin and Ken Griffey Jr., and why "The Kid" always held a grudge against the Yankees.
Ken Griffey Jr. claimed Billy Martin mistreated him
Major League Baseball has a complicated history with children in the clubhouse. Some teams are fully accomodating and others, like the 2016 Chicago White Sox, aren't totally for it. White Sox first baseman/designated hitter Adam LaRoche promptly retired that spring because the White Sox effectively banned his son, Drake, from entering the clubhouse every day.
The White Sox players nearly boycotted a spring training game until manager Robin Ventura intervened. LaRoche never returned to the White Sox or baseball.
All of that is relevant when discussing Ken Griffey Jr.'s dislike of the Yankees. Griffey's father, Ken Sr., played for the Yankees from 1982-86. Billy Martin had managerial stints with the Yankees in 1983 and 1985.
After a 1991 victory over the Yankees, Ken Griffey Jr. — then a rising star with the Seattle Mariners — explained his dislike of the Yankees and how that came from Martin's treatment of children.
"I just don't like New York. I don't like the Yankees. My dad played here, and he told me stories about the players, the front office, you know, all the stories you hear. I hold a grudge. When dad played here, a bunch of kids, including me and my brother, got yelled at by Billy Martin. We were in the tunnel playing pickle when we got yelled at."
Billy Martin had a less-than-stellar reputation in baseball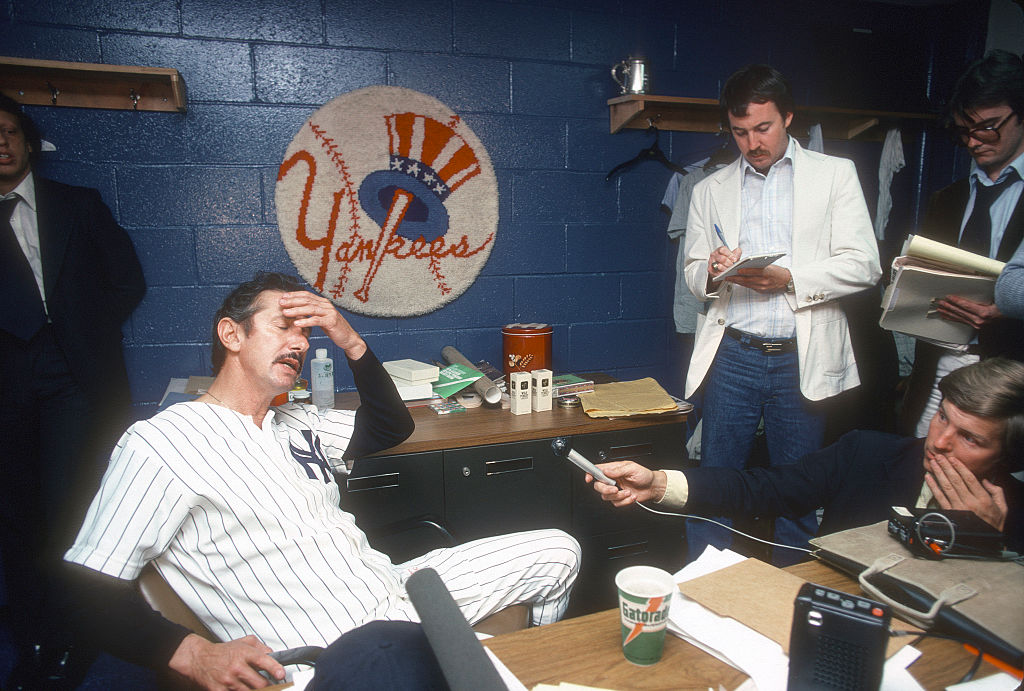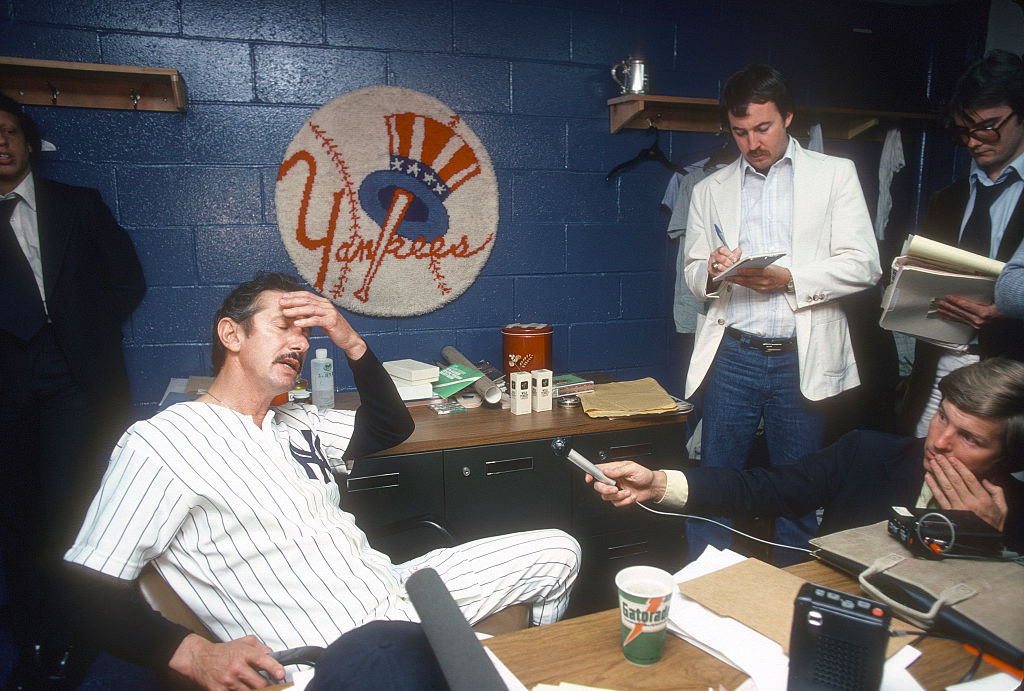 Billy Martin's alleged mistreatment of Ken Griffey Jr. and other children fit with his controversial character. Martin was a loud, outspoken manager who never held back about players, other managers, umpires or his favorite target: executives.
A fight with Twins traveling secretary Howard Fox cost Martin a shot at the Minnesota Twins managerial job in 1967. Martin frequently partook in bar brawls and encouraged his pitchers to throw at opposing hitters.
None of that stopped Martin from being an effective manager, though. Martin was 1,253-1,013 in 16 years as a manager and led the 1977 Yankees to a World Series title. The Yankees repeated as World Series champions in 1978 despite Martin's midseason resignation.
If not for his sudden death on Christmas 1989, Martin may have earned a sixth managerial stint with the Yankees.
Ken Griffey Jr. dominated the Yankees
Ken Griffey Jr. loved playing against the New York Yankees. Griffey retired in 2010 with a career .311 average, 36 home runs and 102 RBIs in 133 career games against the Yankees.
Griffey only homered more times against the Minnesota Twins (42) and Cleveland Indians (38). His .311 average barely trailed the .313 mark he had against the Baltimore Orioles and Colorado Rockies and his .312 average against the Texas Rangers.
Ken Griffey Jr.'s highlights against the Yankees included a three-home run game on May 24, 1996, and a famous home run robbery of Yankees outfielder Jesse Barfield six years earlier. Griffey Jr. also famously scored the game-winning run against the Yankees in Game 5 of the 1995 AL Division Series.
That Mariners victory, though, helped set the stage for Joe Torre's arrival and a Yankees dynasty that won four World Series titles in five years.