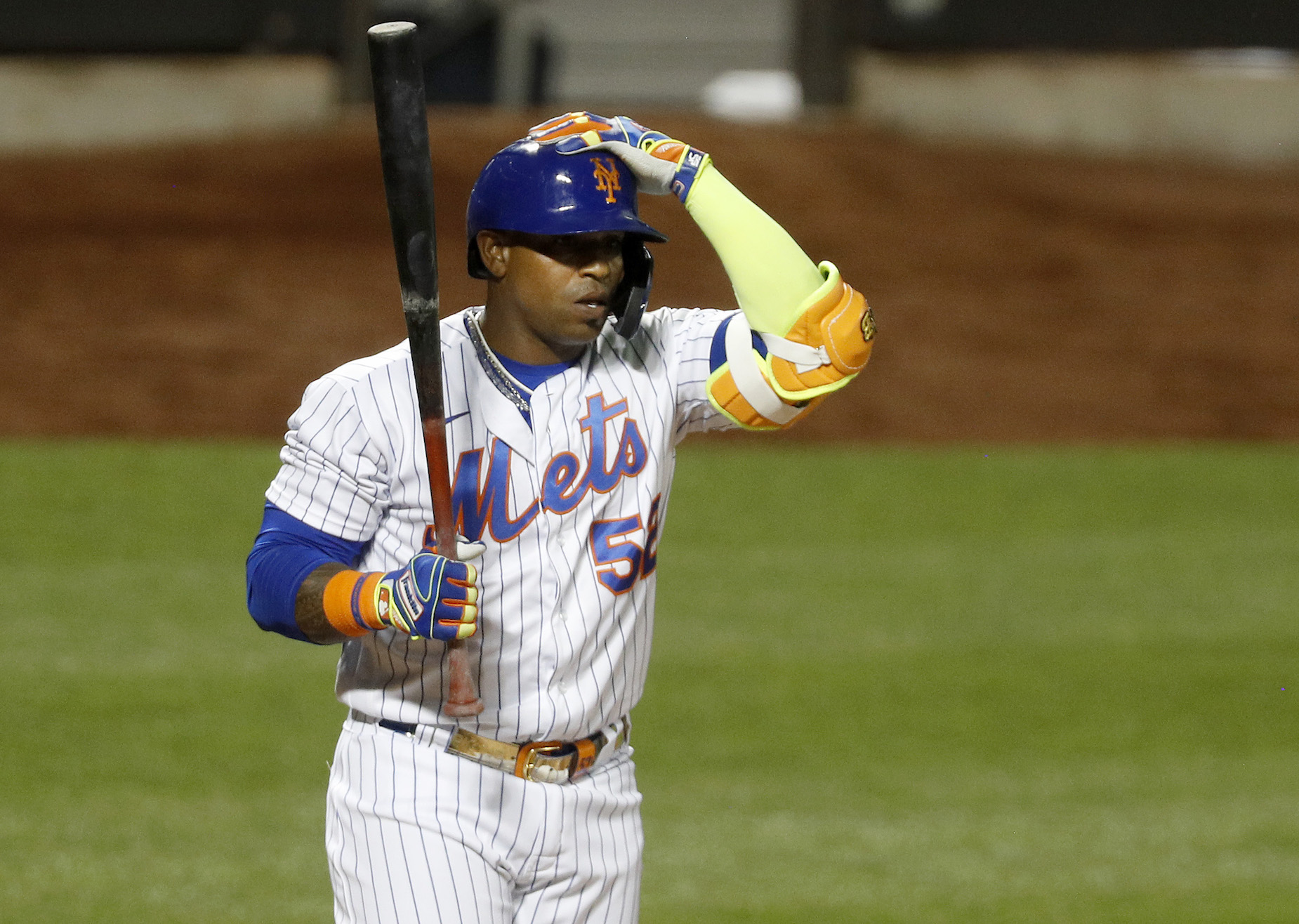 Yoenis Cespedes Has Built Up a Large Enough Net Worth to Leave Major League Baseball Behind
While Yoenis Cespedes suddenly opted out of the 2020 Major League Baseball season, the outfielder still has a sizable net worth.
While Yoenis Cespedes wasn't a perfect member of the New York Mets, his time in Queens was nothing short of eventful. The outfielder came to New York in 2015 and immediately powered the club to the playoffs; after that, he signed a sizable contract but struggled to stay healthy. His Mets tenure came to a fitting end on Sunday, when he vanished without a trace before belatedly telling the team that he was opting out of the 2020 season.
Although Cespedes will probably try to mount a comeback once the coronavirus has passed, the outfielder doesn't necessarily need to return to baseball. During his time in the big leagues, he's built up a large enough net worth to ride off into the sunset for good.
Looking back at Yoenis Cespedes' MLB career
While baseball may be known as America's pastime, the game appeals to players all over the world. For Yoenis Cespedes, his road to the pros began in Cuba.
Cespedes burst onto the Cuban baseball scene during the 2003-04 campaign and spent the next eight seasons playing ball on the island. He fled his homeland in 2011 and became a free agent ahead of the 2012 Major League Baseball season.
The Oakland A's were impressed by the Cuban outfielder and inked Cespedes to a four-year contract. He immediately proved that he could make it in the majors, batting .292, belting 23 homers, and finishing second in American League Rookie of the Year voting behind Mike Trout.
While back-to-back Home Run Derby titles helped make Cespedes a household name, his time in Oakland wouldn't last. In July 2014, he was traded to the Boston Red Sox; he finished the season there before joining the Detroit Tigers in December. The outfielder found himself on the move again in July 2015, though, this time joining the New York Mets.
Once he reached Queens, however, it seemed like Cespedes had found a home. He went on a tear that summer, powering the Mets all the way to the World Series and earning a contract extension. The outfielder failed to replicate that form, though, and never played a full 162-game campaign for the Mets.
A sudden opt-out ends his time with the Mets
After several injury-blighted seasons, the delayed start to 2020 seemed like a chance for Yoenis Cespedes to get healthy and return to form. His campaign, however, only lasted eight games.
On Sunday, Cespedes didn't appear in the Mets' starting lineup. During the game, though, the club provided an update. They apparently had no idea where the slugger was and couldn't get in touch with him.
After the game, however, everything came to light. Cespedes had checked himself out of the team hotel, gathered his belongings, and left the team. He decided to opt-out of the remainder of the 2020 season due to COVID-19 concerns and will land on the restricted list.
While you can never say never in pro sports, that decision will probably end Cespedes' time with the Mets; his contract expires at the end of this season and, due to his decreased production and sudden departure, it would be hard to see the club offering him a new deal. Given his age and recent injury issues, it's even possible that we've seen the end of Cespedes' Major League Baseball career.
Yoenis Cespedes has a large enough net worth to leave baseball behind
At this point, only Yoenis Cespedes knows what his future holds. One thing is clear, though: even if he never plays professional baseball again, the outfielder should have plenty of money in the bank.
While Cespedes arrived in Major League Baseball relatively late, he made up for lost time with his earning power. According to Spotrac's financial data, the outfielder earned roughly $130 million in salary and bonuses over the years; even a pro-rated 2020 paycheck won't really affect his bottom line. CelebrityNetWorth also estimates the outfielder's fortune at $60 million, so he shouldn't be desperate for money anytime soon.
While his sudden departure might not have won him too many admirers around Major League Baseball, Yoenis Cespedes managed to carry out an American fantasy. After finding himself in an undesirable situation, the outfielder simply walked off the job and went home to live off his fortune; when you're worth $60 million, that's pretty easy to do.
Stats courtesy of Baseball-Reference