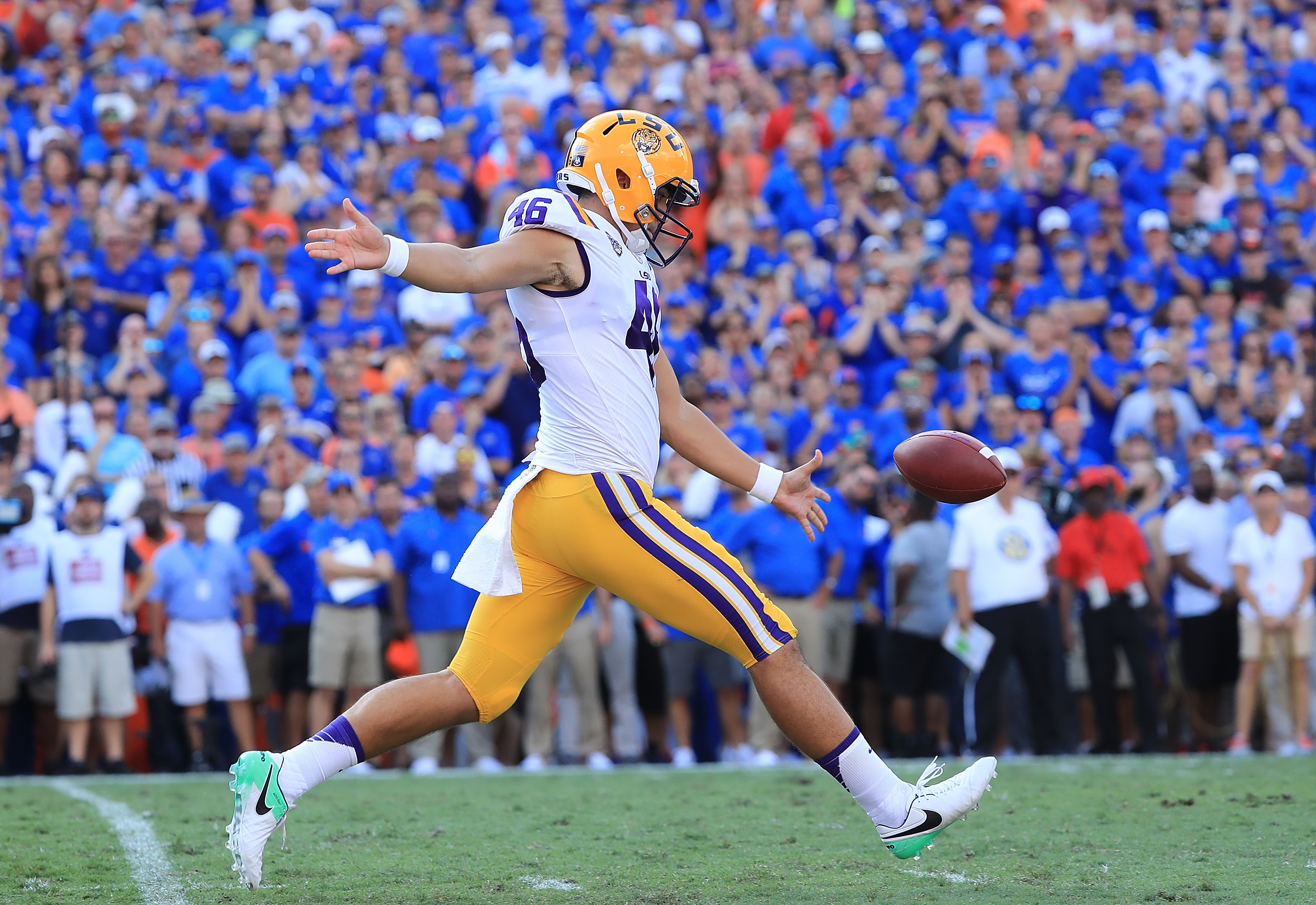 Meet Zach Von Rosenberg, the Most Interesting Player in the 2021 NFL Draft
LSU punter Zach Von Rosenberg is the most interesting player eligible in the 2021 NFL draft.
The 2021 NFL draft should be an interesting one. It will likely involve a 30-year-old, a millionaire, and a former top prospect in the Pittsburgh Pirates organization. The craziest part of all is that all three of them are the same person. Meet Zach Von Rosenberg, the most interesting player in the 2021 NFL draft.
The 2021 NFL draft begins April 29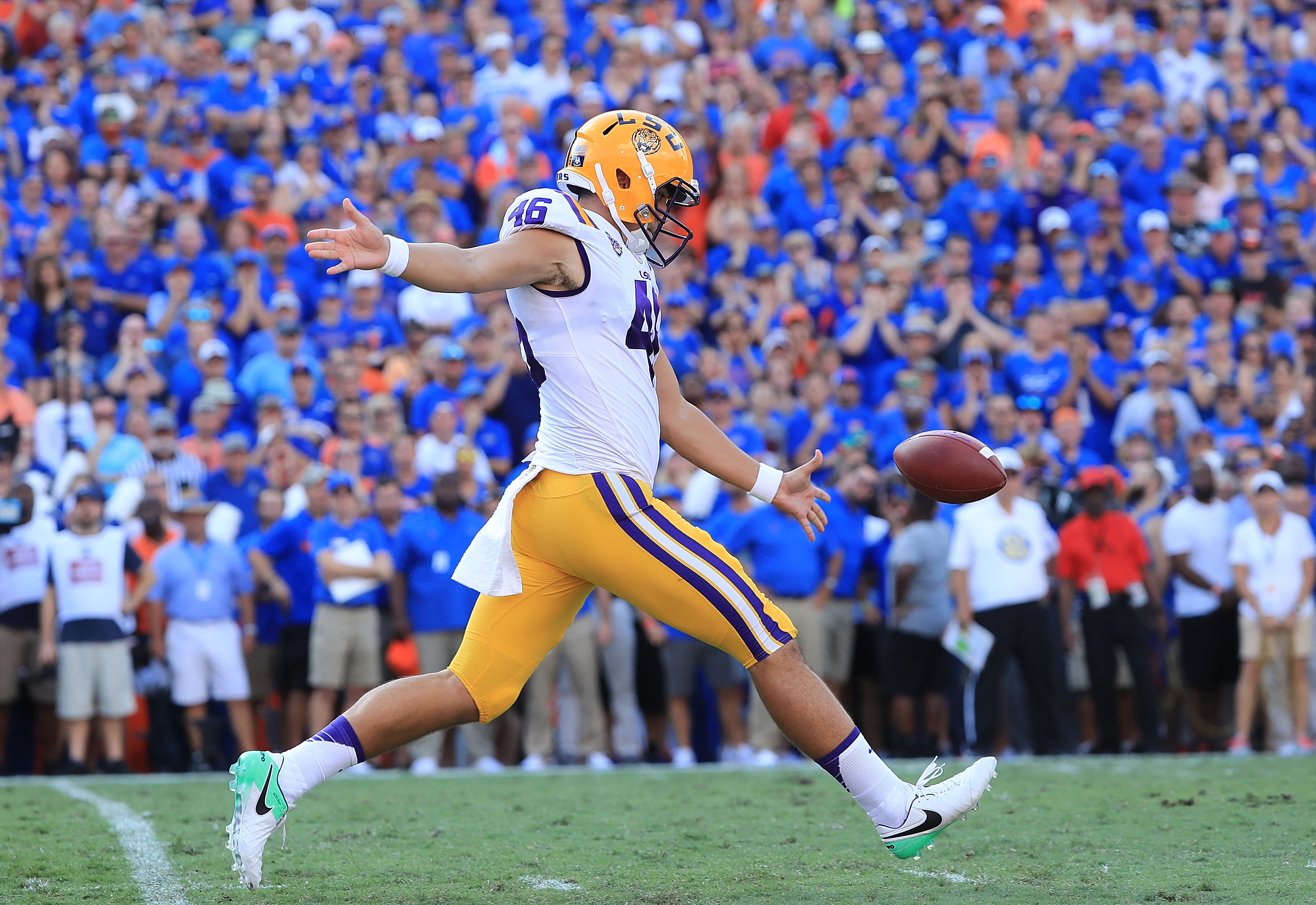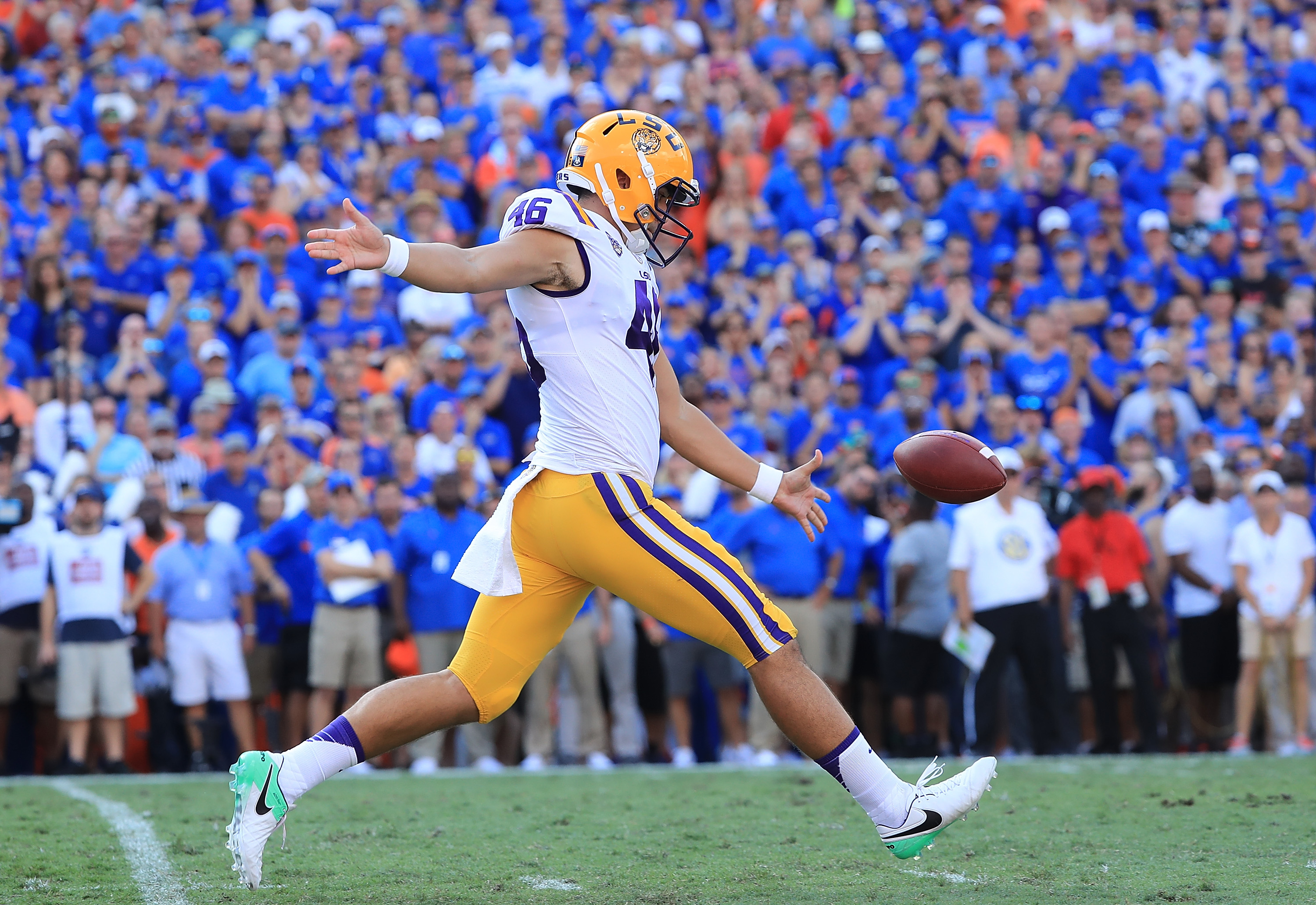 It's time to start getting serious about the 2021 NFL draft. Teams have done most of their homework on the players and have assessed their own needs. It's time to get down to business. While last year's draft was held virtually, the 2021 version will be an in-person setting coming to you from Cleveland.
Mock drafts have been circling around for months and the consensus seems to be the top three selections will all be quarterbacks. The Jacksonville Jaguars pick first and are expected to take Clemson's Trevor Lawrence. The New York Jets are second and are likely to snag BYU's Zach Wilson.
From there, things could get interesting. The San Francisco 49ers made a significant trade to move up to the third spot. They likely will also select a quarterback, but which one? Will it be Alabama's Mac Jones or Ohio State's Justin Fields? Will a quarterback-needy team move up to No. 4 and make a deal with the Atlanta Falcons to take the QB that wasn't drafted at No. 3?
Meet Zach Von Rosenberg
Zach Von Rosenberg is at unique player up for grabs in the 2021 draft. He might be the most interesting player in the last several drafts. Von Rosenberg is 30 years old, nearly a decade older than many in the draft field.
Von Rosenberg is also a millionaire. He made his money from a signing bonus when he was a top pitching prospect in the Pittsburgh Pirates system. His baseball career was cut short because of an injury in his pitching hand. "My middle finger, it was like it was split down the middle – the outside half was numb and the inside wasn't," Von Rosenberg said to CBS Sports. "And then the next day it would linger on, and I can't feel sensations in my outside fingers. It was kind of bizarre and it led to me having a lot of velocity issues. One outing I would be up to 95 and the next I would top out at 88."
Von Rosenberg turned to football, hoping to hook on with LSU, the team he grew up rooting for. He assumed because he was a pitcher that quarterback would be the right fit, but couldn't get any playing time. A tight end position opened up and he put on 40 pounds to give it a shot. He then focused on punting. "(Then-LSU coach Cam Cameron) came up to me and said I have a big leg and he thinks I can be the backup punter," Von Rosenberg said. "And I was able to win that job and a year later I had the starting job."
Von Rosenberg could be a late-round pick in the 2021 draft
Zach Von Rosenberg was a college student at 30. Yes, it felt strange to him. "At LSU it started getting weirder the longer I was there," he said to CBS Sports. "There are incoming freshmen this year born in like 2004 or something like that, and it's like I was 14 and you were just being born. It started getting a little strange. When I first got here it was no big deal because of the fifth-year seniors around, but now I'm 30 and there are 17-year-old kids on the team, but it was so much fun."
Many punters don't get drafted. They wind up being signed as undrafted free agents. Von Rosenberg, however, is generating quite a bit of interest. He's a punter who could be a seventh-round pick. It's all still surreal to him.
"It's pretty crazy to think about playing in the NFL," he said. "Especially when I was a walk-on my first two years. My dream was just to punt at LSU and then I got a scholarship, too. "It's bananas. I'm living it, but I still have to pinch myself every now and then."