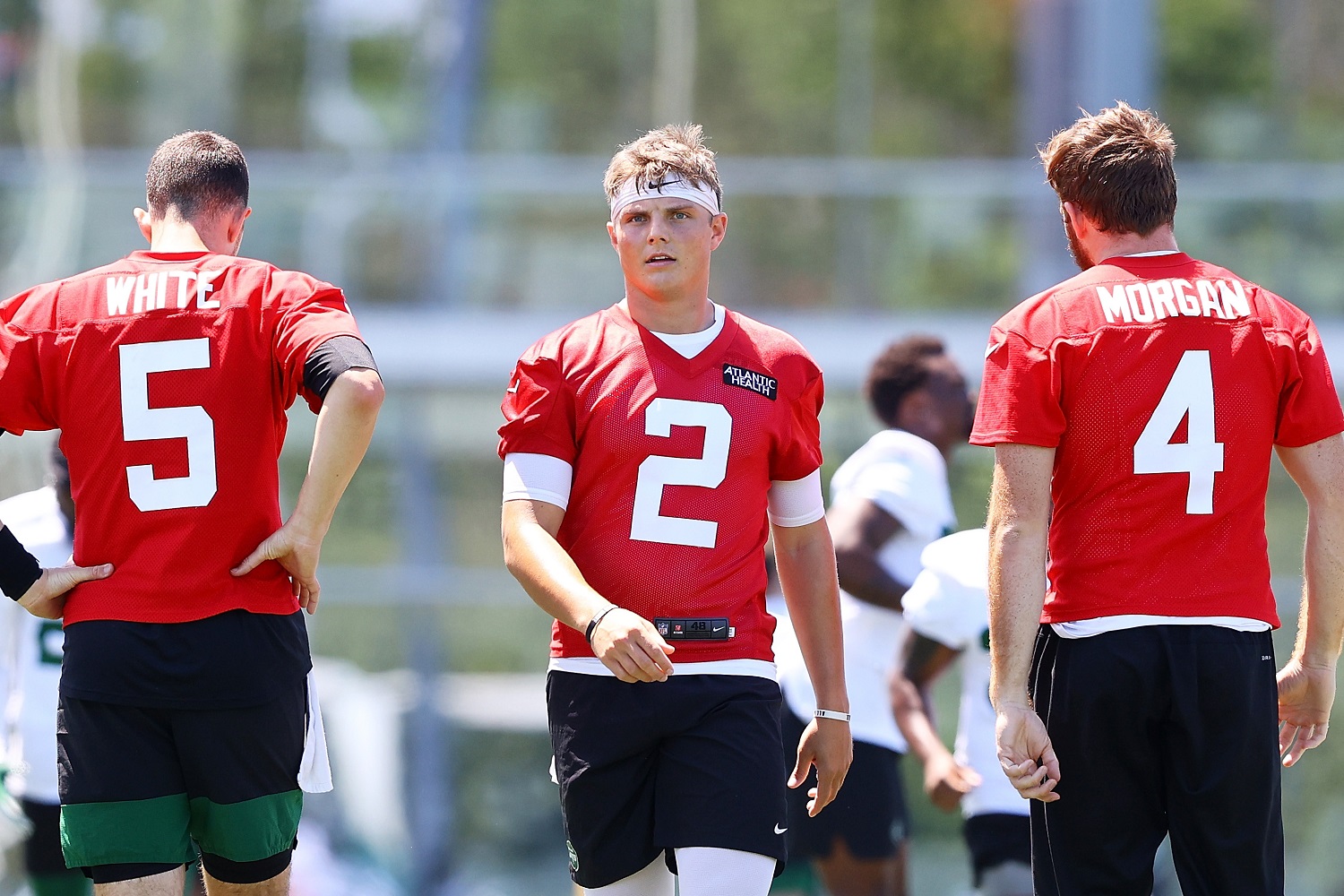 Zach Wilson's Development at Quarterback Has Suffered a Blow After a Serious Accident
Zach Wilson's progress as a New York Jets rookie quarterback is at risk following serious injuries to assistant coach Greg Knapp in a California accident.
Just so everyone's clear, the odds of the New York Jets making an impact in the AFC East this fall are negligible, so contending for a playoff berth is not a realistic expectation. The one and only goal should be preparing rookie Zach Wilson for what Jets fans hope will be a long and prosperous career at quarterback.
Overtaking the Buffalo Bills, New England Patriots, and Miami Dolphins can wait.
Sadly, making the first step toward progress has taken a hit after a weekend mishap that has left passing-game specialist Greg Knapp hospitalized in critical condition.
A bicycle accident has left Greg Knapp critically injured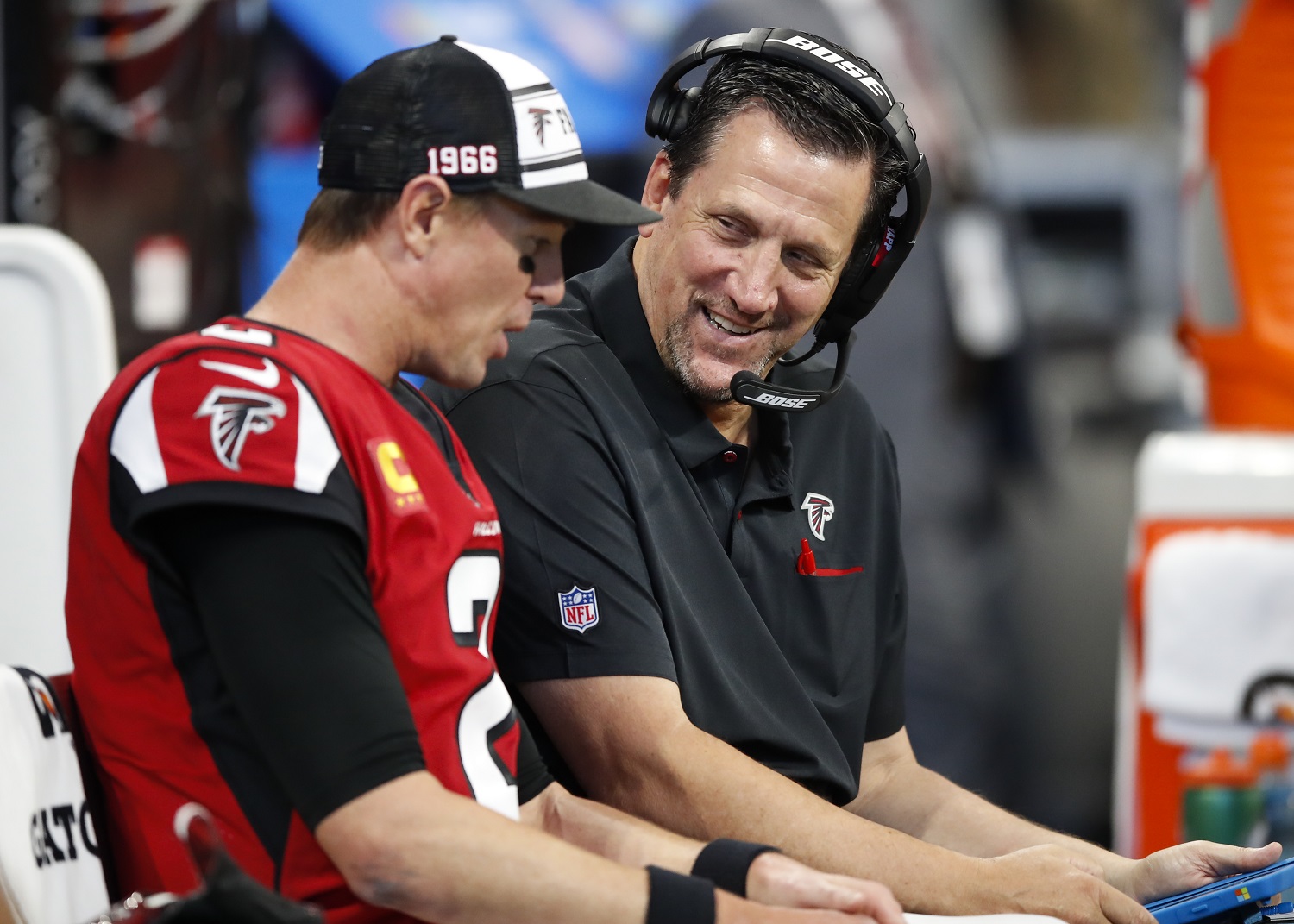 NFL coaching staffs have evolved into large outfits with highly specialized responsibilities. First-year Jets head coach Robert Saleh has hired three coordinators and 19 assistants, and most of them have been in the coaching business for five years or less.
The veteran of the staff is Knapp, 58, who began on Steve Mariucci's San Francisco 49ers staff in 1997. Saleh also relies upon an offensive coordinator and a quarterbacks coach, but much of Wilson's development is supposed to be in the hands of Knapp, officially the staff's passing-game specialist.
However, news began spreading Monday about Knapp's bicycling accident over the weekend in California and that he suffered serious injuries. KUSA-TV reported the coach is in critical condition after being struck by a motorist.
Jeff Sperbeck, the coach's agent, asked for prayers, the television station reported.
Knapp brings extensive experience to Zach Wilson and the New York Jets
Knapp was a star quarterback for Sacramento State in the 1980s and went to training camps with the Kansas City Chiefs, Los Angeles Raiders, and 49ers from 1986-94 — all the while coaching at his alma mater — but never made it onto a roster. He latched on with the 49ers in 1997 as a quality-control coach, a QBs coach, and finally as the offensive coordinator from 2001-03.
He went on to work for five other organizations, including three as the offensive coordinator. When he wasn't in charge of the offense, Knapp was coaching quarterbacks, including the past seven years with the Denver Broncos and Atlanta Falcons.
The vast experience is important to the Jets. Saleh is a first-year head coach who worked his way up on the defensive side of the ball. In addition, Mike LaFleur is a first-time offensive coordinator after serving as the 49ers' passing-game coordinator. Also, Jets QBs coach Rob Calabrese is a relative novice, coming to New York after a stint doing quality control with the Broncos.
Undoubtedly, Saleh brought Knapp aboard with the expectation that the years working with the likes of Peyton Manning and Matt Ryan would speed up Wilson's development.
Wilson made a good first impression on Knapp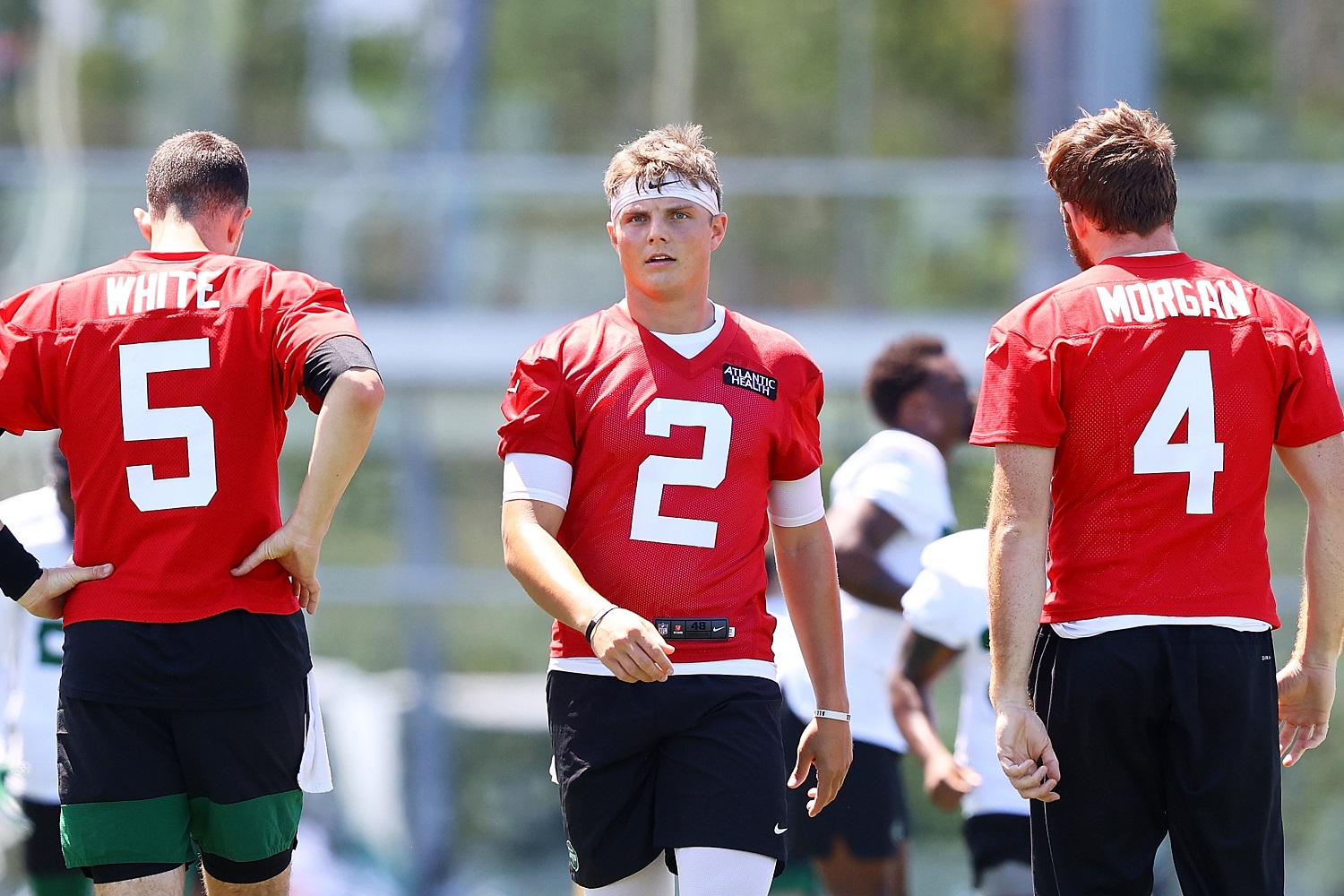 Wilson is just days away from the start of his first preseason camp, where he has no genuine competition for the job as starting quarterback after the Jets made him the No. 2 pick of the 2021 NFL Draft behind Trevor Lawrence.
Knapp already worked extensively with the rookie during the spring and came away encouraged.
"He is a fast study. He has done a good job of minimizing mistakes," Knapp told NJ.com.  "You've got to expect mistakes from anyone starting the first time in any profession, it doesn't matter, and I have seen very minimal, same mistakes, twice. He learns quickly from his mistakes, and that is impressive to see from a young guy.
"The vision of his play shows from his basketball days of seeing the whole court/field. What has even been more impressive to me is how quick his feet do move within the pocket or to escape pressure. That to me shows from basketball skills how much he has got the ability to avoid the rush when needed and extend the play."
Like Sportscasting on Facebook. Follow us on Twitter @sportscasting19.