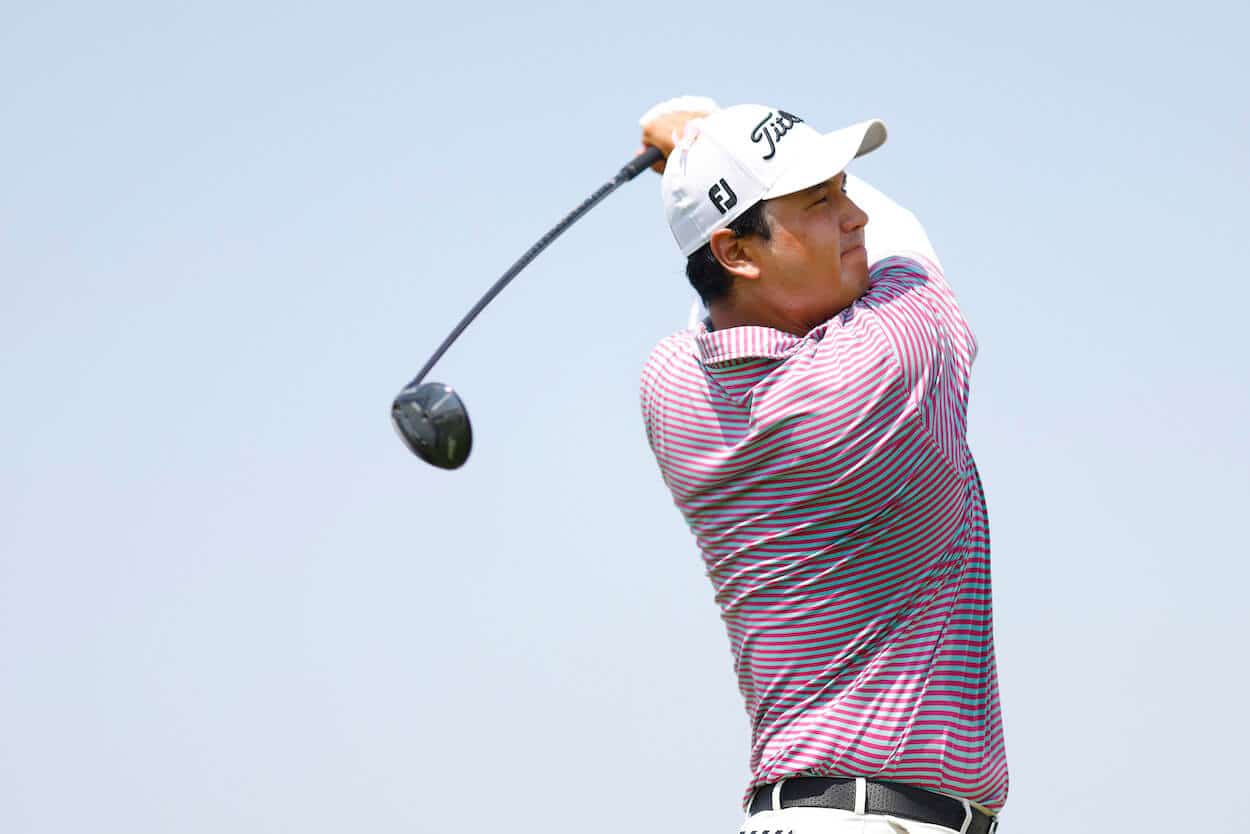 1 LIV Golf Player Banked $360,000 to Shoot 55 Over Par and Finish Dead Last in 3 Straight Events
Sihwan Kim is embarrassing the LIV Golf league with three dead last finishes in three starts this season.
Whatever your opinion is about LIV Golf, we can all agree the talent level in the Saudi-backed golf league can't compare to that of the PGA Tour. Just look at Sihwan Kim, the former Asian Tour golfer who can't come close to breaking par this season.
Kim has played in all three events to start the 2023 season. He's finished dead last out of 48 players in all three, shooting a combined 55 over par in nine rounds. The way Kim has played this year, he wouldn't be able to sniff a payout on the PGA Tour.
But he's earned $360,000 from LIV Golf despite his dreadful play in three straight events.
Sihwan Kim is 55 over par through three LIV Golf starts this season
The LIV Golf Invitational Series has been a place of rebirth for struggling professional golfers. Charles Howell III, who won just one PGA Tour event since 2007 before defecting to LIV Golf, won the season-opening event at Mayakoba. A few weeks later, Danny Lee won the second tournament of the season in Tucson after winning once on the PGA Tour in 303 starts.
That hasn't been the story for every player, though.
Over a decade ago, Sihwan Kim was a talented amateur with a seemingly bright future ahead of him. The South Korea native won the U.S. Junior Amateur in 2004 and followed in Tiger Woods' footsteps at Stanford in 2007. After graduating in 2011, Kim bounced around between the European Tour and the Asian Tour but never secured his card to compete on the PGA Tour.
In 2022, after winning two Asian Tour events in back-to-back months, Kim joined LIV Golf. He struggled in the inaugural tournament in London but bounced back with a T15 in Portland, a T5 in Bangkok, and a T20 in Jeddah. His game has gone off the rails in 2023.
Kim kicked off his second LIV Golf season at Mayakoba by shooting 82-77-77 to finish dead last in the field at 23 over par. He followed that up with a 78-75-79 (+19) performance in Tucson to finish in last place again. And last weekend, Kim shot 75-75-76 (+13) in Orlando to finish — you guessed it — dead last.
At least he's improving, right?
Despite Kim's embarrassing performance to start the year, he's still been able to rack up a hefty amount of cash.
LIV Golf paid Sihwan Kim $360,000 to finish dead last three times in a row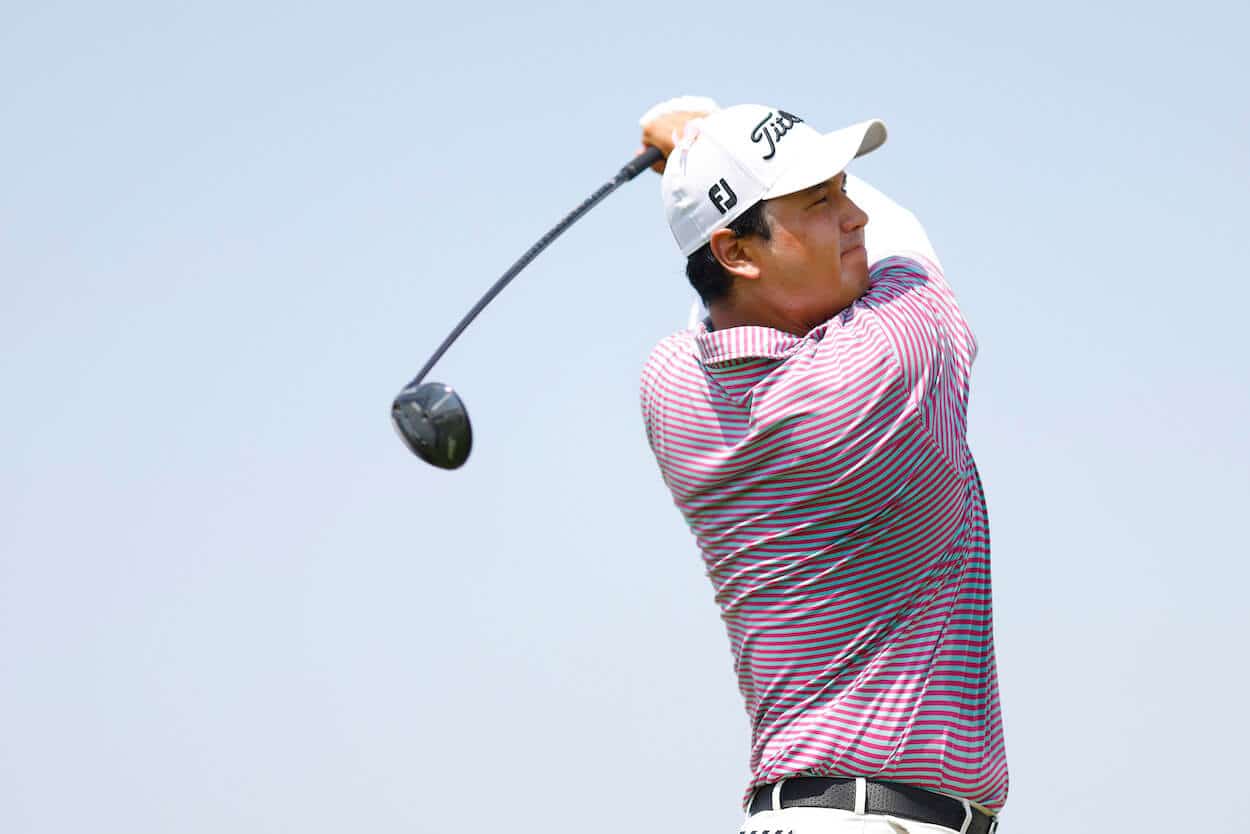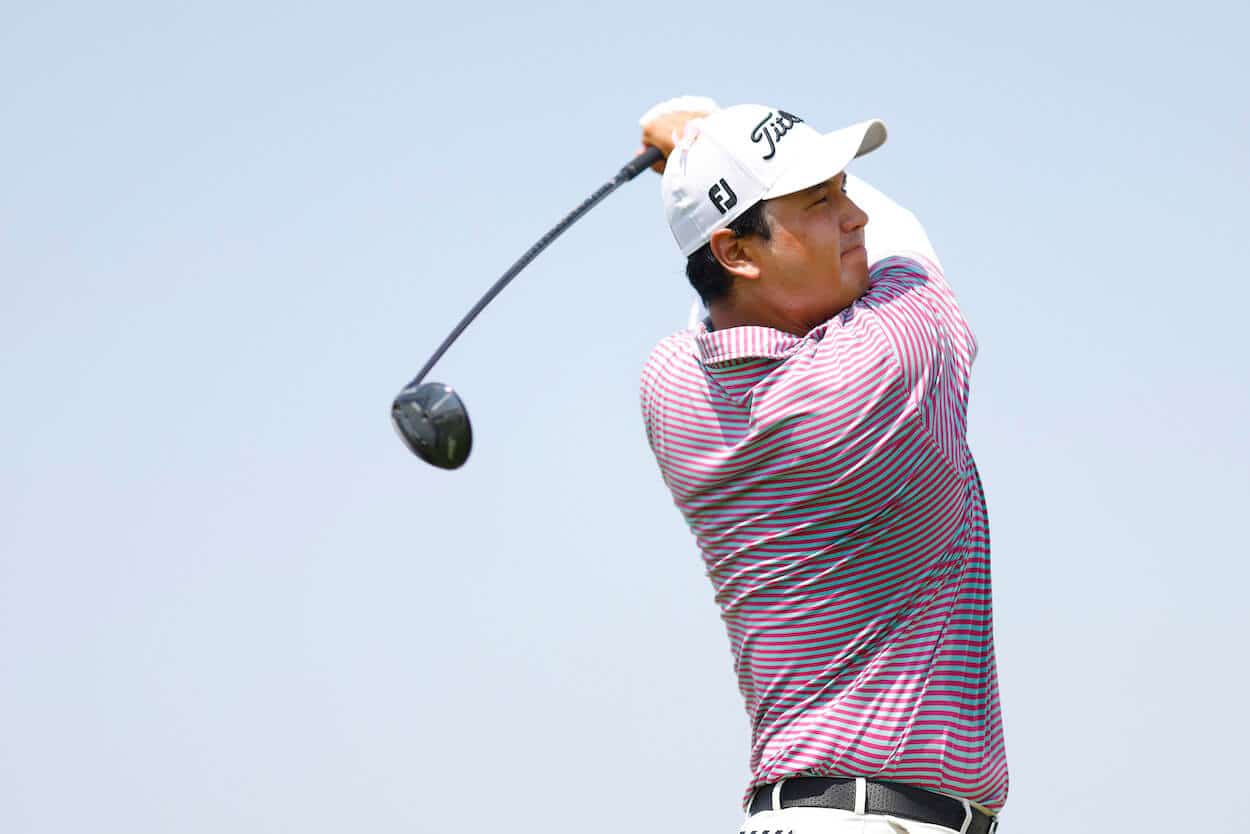 If Kim was a member of the PGA Tour right now, he'd be missing the cut in every tournament he entered. Thankfully for him, though, he plays for LIV Golf.
You see, LIV Golf tournaments carry fields of just 48 players. Unlike the PGA Tour, they play just three rounds of golf with no cut. So, every player in the field gets paid no matter how poorly they play. In Kim's case, he's earned $120,000 for each of his three last-place finishes this year, which brings his season earnings total to $360,000.
Boy, can you imagine making nearly half a million dollars for nine days of work, all while performing terribly at your job? Must be nice.