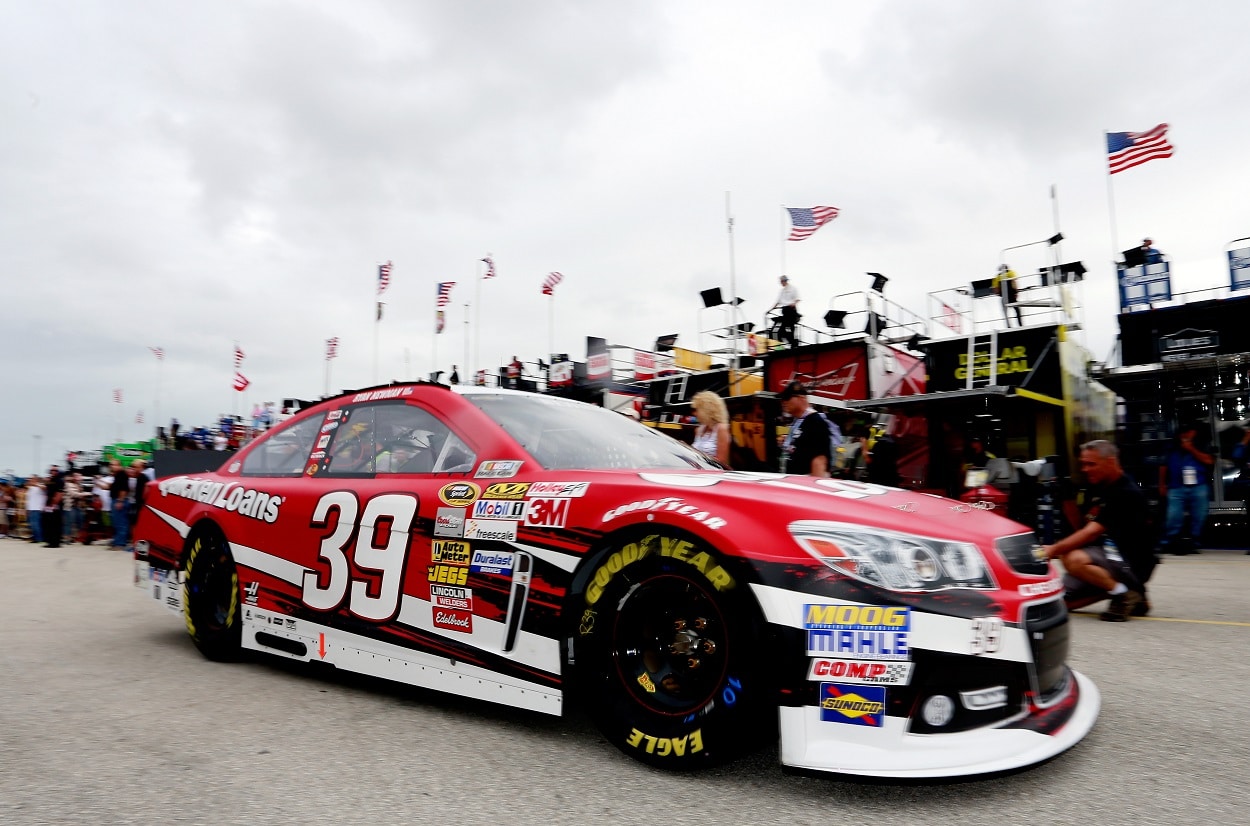 The 101 Greatest NASCAR Cup Series Drivers by Car Number: 30-39
Sportscasting names the greatest NASCAR Cup Series drivers to race car numbers 30-39.
Welcome to the fourth installment of Sportscasting's 10-part series, "The 101 Greatest NASCAR Cup Series Drivers by Car Number."
If you're just joining us, what we're doing here is what we did previously with our "101 Greatest NFL Players by Uniform Number" series. But instead of uniform numbers, we're taking 101 numbers used on NASCAR Cup Series cars (0, 00, 1-99) and naming the greatest driver to represent each.
Easy enough, right?
If you missed the first three installments or simply want a reminder of those named the best to drive Nos. 00-29, head over to the series hub page, where we're housing the entire collection of articles.
Let's keep rolling with the greatest to drive Nos. 30-39.
No. 30: Michael Waltrip
Using some of our past logic on the list, we should give the No. 30 slot to the only driver to ever take it to Victory Lane, Speedy Thompson. But seeing as Thompson's October 1955 win at Martinsville was one of just two times he used it, the other being a seventh-place finish at North Wilkesboro a week later, we didn't think that was quite right.
Instead, we went with the driver to run the most races in the No. 30, Michael Waltrip, who made 265 starts with the number from 1987 to 1995. Despite not earning a victory, Waltrip recorded 15 top-fives and 56 top-10s. The only other driver with more than 100 starts in the No. 30 was Walter Ballard (161).
No. 31: Jeff Burton
This was actually tougher than you might think as we strongly considered Robby Gordon here, who took three checkered flags for Richard Childress Racing in the No. 31. Gordon broke the number's 565-race winless streak with his season-ending win at New Hampshire in 2001 and tacked on a pair of wins in 2003.
But it was often all or nothing with Gordon and our choice in this slot, Jeff Burton, was much more consistent overall. While Burton notched four wins in the No. 31, he did so in 324 starts. Gordon earned his three victories in just 118, giving him the edge in winning percentage, 2.5% to 1.2%.
However, Burton holds much wider margins in both top-five percentage, 13.3% to 6.8%, and top-10 percentage, 32.1% to 19.5%.
No. 32: Ricky Craven
To be honest, No. 32 doesn't have the sexiest list of drivers from which to choose. So with all due respect to Ricky Craven, he's essentially the winner by default as he's the only driver to ever take the No. 32 to Victory Lane and also the only driver with more than 100 starts in it.
Craven drove the No. 32 for Cal Wells, who later partnered with Michael Waltrip, from 2001 to 2004, the final seasons of his Cup Series career. Craven earned his first win in 2001 at Martinsville and his second in 2003 in an instant classic at Darlington, edging out Kurt Busch by just .002 seconds.
No. 33: Harry Gant
The No. 33 is a no-brainer as the easy call in this slot is Harry Gant, who earned all 18 of his NASCAR Cup Series wins using the double three, including a historic four-race win streak in 1991 at the age of 51.
Gant made 397 starts in the No. 33 from 1981 to 1994, nabbing 16 poles and recording 111 top-fives and 181 top-10s. Clint Bowyer is the only other driver who owns multiple wins with the number, and just four drivers overall have taken it to Victory Lane.
No. 34: Wendell Scott
Of the five drivers to take No. 34 to Victory Lane, none have done it multiple times. There are some big wins in there, including Michael McDowell's surprise win at the Daytona 500 in 2021. But not even a Daytona 500 win can beat Wendell Scott's historic victory at Jacksonville's Speedway Park in 1964.
Scott was one of the first Black drivers in NASCAR and the first to record a Cup Series victory. While he never took another checkered flag, the Virginia native made 469 total starts in the No. 34, by far the most in Cup Series history, and recorded 20 top-fives and 143 top-10s.
No. 35: Benny Parsons
Well, we've got another default winner here as no driver has ever taken a checkered flag in the NASCAR Cup Series in the No. 35. In fact, only eight drivers have made 10 or more starts with it.
So with that in mind, we're going with Benny Parsons in this slot. Parsons used the number for just one season with Hendrick Motorsports in 1987, his penultimate year in the Cup Series. And while he obviously didn't earn a victory, he recorded six top-fives and nine top-10s in 29 starts.
No. 36: Tommy Irwin
Just as it was with the previous entry, we can't use victories as any kind of measuring stick for the No. 36 as it's never been to Victory Lane in the NASCAR Cup Series. We looked briefly at Ken Schrader, the only driver with more than 100 starts in the No. 36, but he never recorded a single top-five with it.
But our choice in this slot, Tommy Irwin, had 14 such finishes, the most of any driver. And he did so in just 36 starts. The next-closest driver in that department is Larry Thomas, who had 13 in 97 starts. Also helping Irwin's case is the fact that he recorded the only runner-up finish in the No. 36, finishing second at Columbia Speedway in June 1959.
Irwin, who owned the 1959 Thunderbird he was driving, led 63 of 200 laps that day but ultimately finished five car lengths behind Lee Petty.
No. 37: Bobby Isaac
Simply put, like the two numbers before it, the No. 37 doesn't have the richest history in the NASCAR Cup Series. Only six drivers have more than one top-five finish in it, the most being three from a trio of drivers — Jeremy Mayfield, Tiny Lund, and Bobby Isaac.
And seeing as how Isaac was the only one to ever take a checkered flag with it, he's our choice at No. 37. Isaac made only seven starts in the number, one in 1967 and six in 1968. But he finished in the top 10 in five of those races and the top five on three occasions, including a dominating victory at Columbia in April 1968, a race in which he led 186 of 200 laps.
No. 38: Gwyn Staley
While most would likely fill this slot with Elliott Sadler, who drove the No. 38 for nearly four full seasons for Robert Yates Racing and took two checkered flags, we're going with an upset special here in choosing Gwyn Staley.
Yes, Sadler earned two wins and has the most top-fives (12) and top-10s (40). But Staley earned three victories in the No. 38 in just 14 starts. He recorded those three wins in a four-race stretch during the 1957 season, a campaign in which he earned seven top-fives.
Staley tacked on two more top-fives, bringing his total to nine, during the 1958 season, which actually began in November 1957. Just eight days after finishing second at Fayetteville's Champion Speedway, he was tragically killed in a NASCAR Convertible Division race in Richmond.
No. 39: Ryan Newman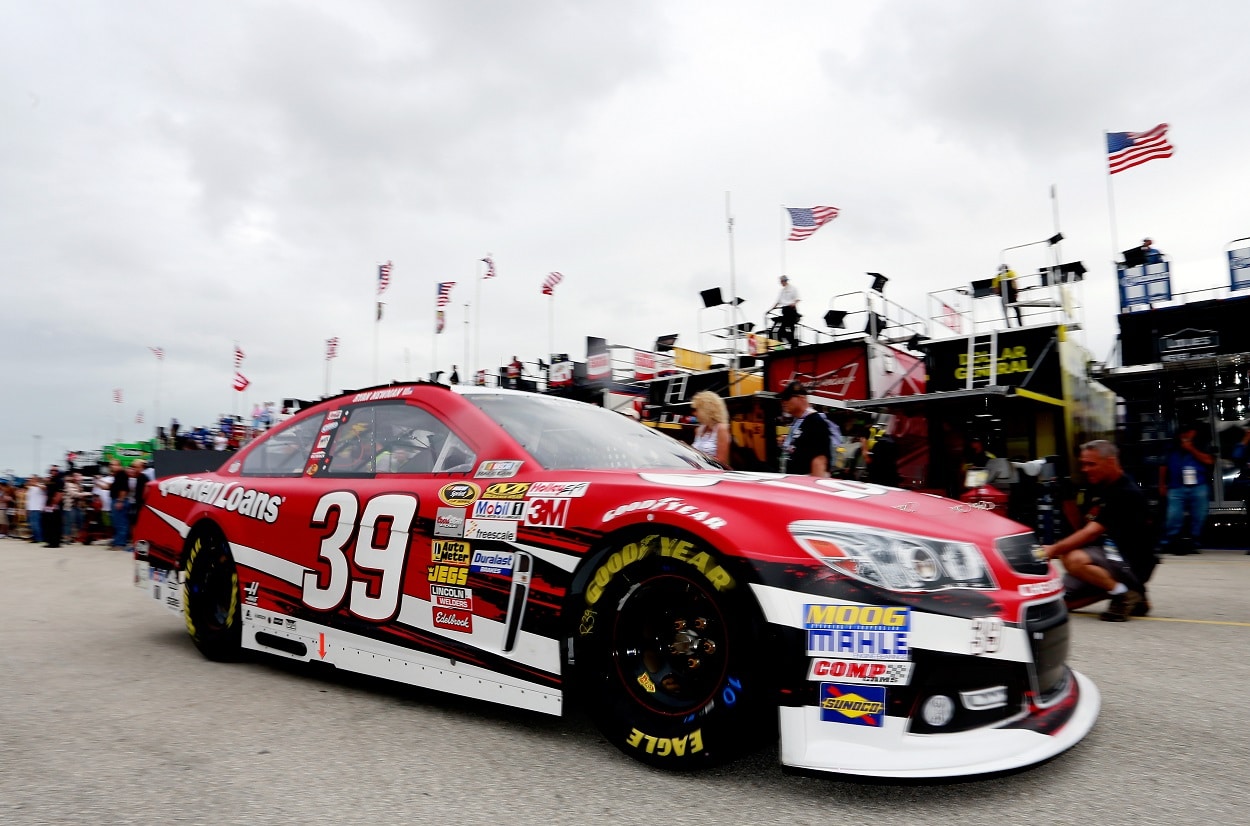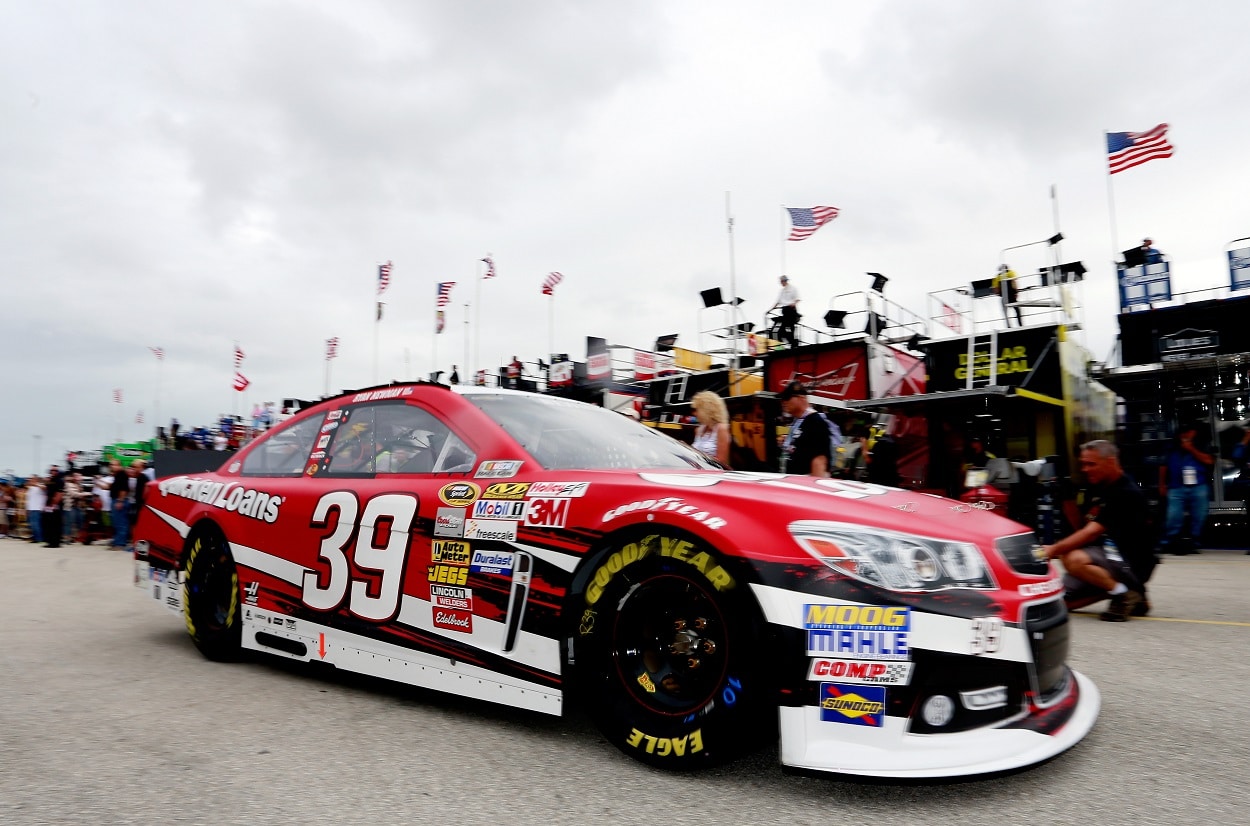 The easy call at No. 39 is Ryan Newman, the only driver to ever take it to Victory Lane and one of just two with more than 100 starts in it. The other was Friday Hassler, who went winless in 116 races.
Newman ran 180 races in the No. 39 from 2009 to 2013 and recorded four wins, including the 2013 Brickyard 400, also earning 30 top-fives, 78 top-10s, and taking eight poles.
Stats courtesy of Racing Reference
Like Sportscasting on Facebook. Follow us on Twitter @sportscasting19 and subscribe to our YouTube channel.