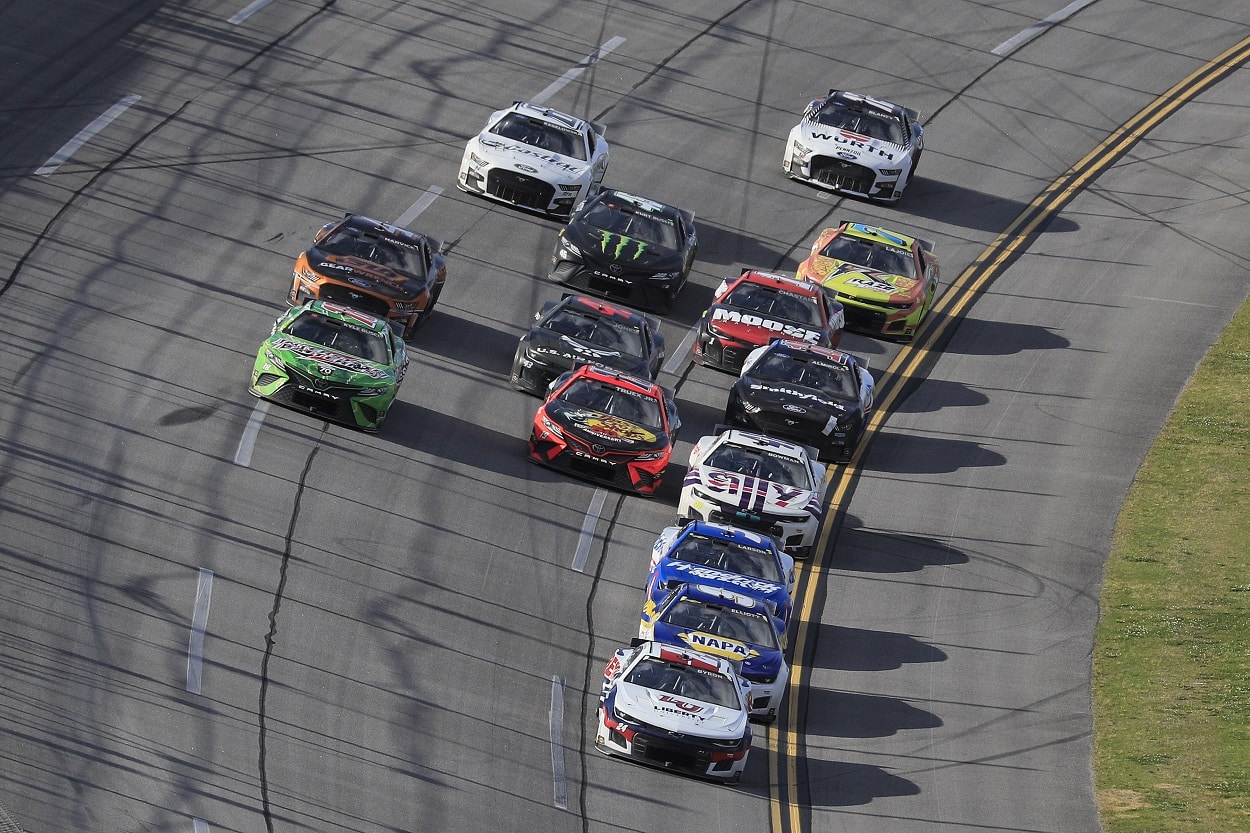 2022 NASCAR Cup Series: Trends Say More New Winners Are on the Way
The parity-driven 2022 NASCAR Cup Series season is shaping to have a wild finish.
The 2022 NASCAR Cup Series season has already seen 12 different winners, and the trends say more are on the way. If that holds true, this could be a wild finish to a regular season.
The dozen different victors through the first 16 races this season are the second-most through 16 races in the history of the sport, behind only 2003 when 13 unique drivers visited Victory Lane. That year was essentially also why the NASCAR Playoffs were created.
Trends say more new winners are still to come this NASCAR Cup Series season
That has made the first half of this season interesting in its own right, but there is likely more to come in terms of fresh faces in Victory Lane. There are 10 races left in the regular season, and every season since stage racing began in 2017 has had at least three drivers get their first win of the year in those final 10 events.
If that happens this year, at least 15 drivers will have tallied a victory when the NASCAR Playoffs open on September 4 at Darlington Raceway. That would leave one spot open for a driver to qualify for the playoffs solely based on his points total.
However, four drivers won their first race of the 2018 season in the final 10 regular-season races, and five did so in 2019. That type of scenario would fill the playoff field solely with race winners for the first time since the playoffs expanded to 16 drivers in 2014.
If winners fill all 16 spots, the only other way to reach the playoffs is to win the regular-season points title and steal one of those spots. Ryan Blaney is the only driver within shouting distance of that possibility at the moment. He does not yet have a points-paying win and is fourth in the points standings, 25 markers behind leader Chase Elliott.
Several winless drivers should still contend for regular-season victories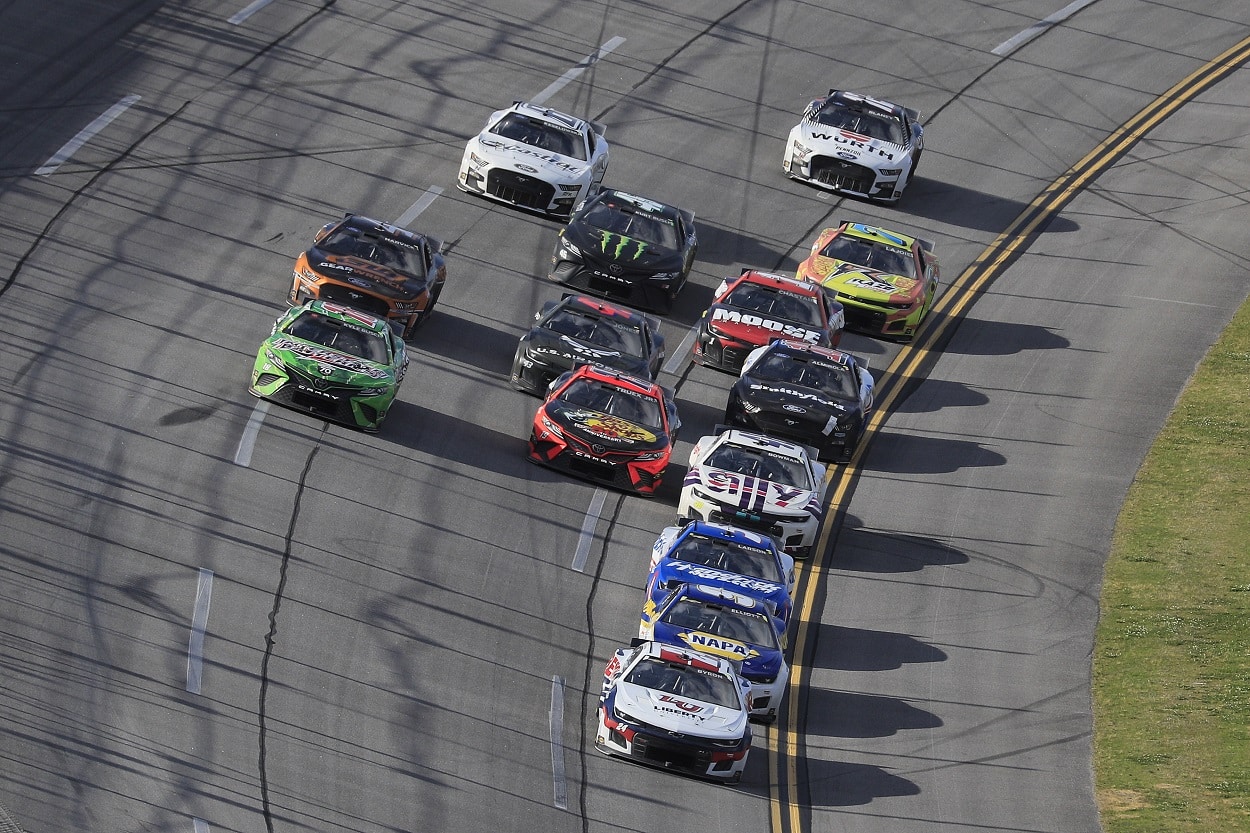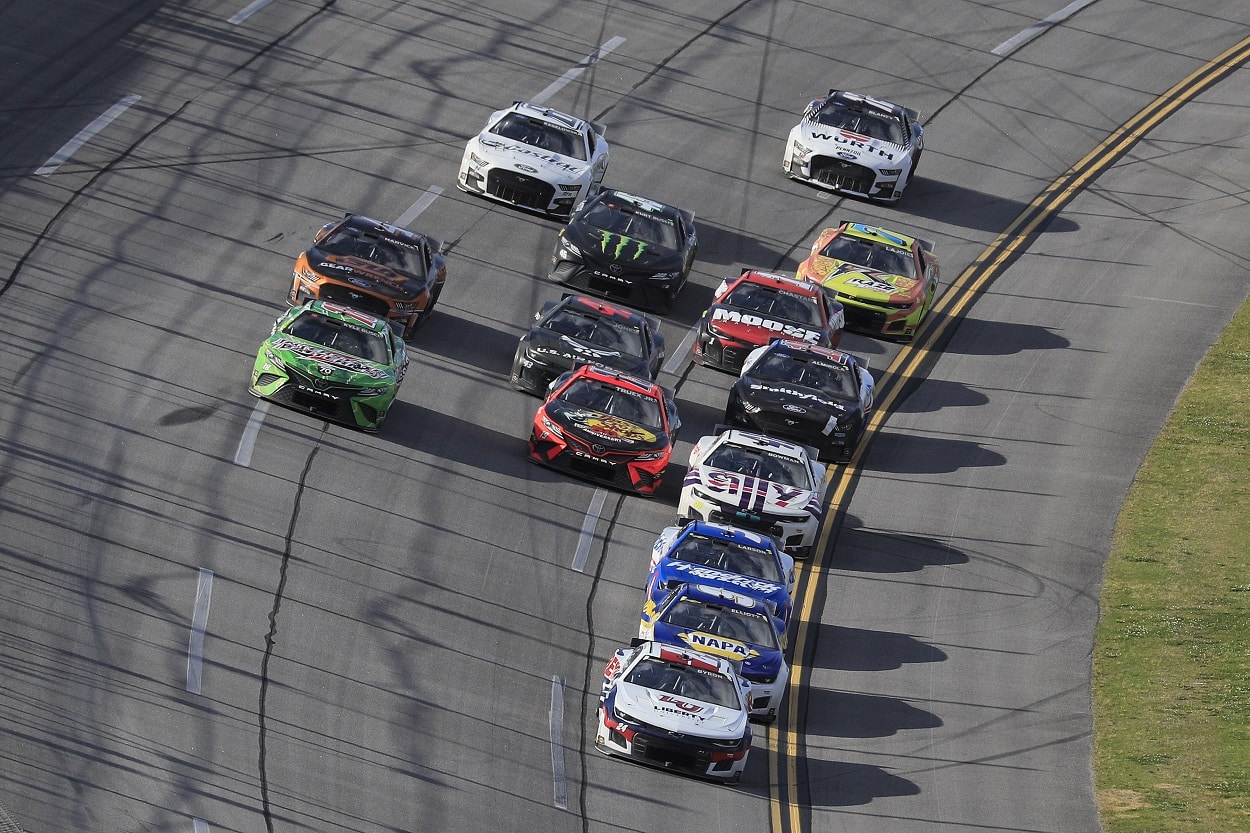 The possibility of more different winners is not far-fetched, given both the rise in parity thanks to the new Next Gen car model that debuted this season and the number of former winners who have yet to visit Victory Lane this season.
Aside from Blaney, who has a series-high three pole awards and is tied for third in the series with five top-fives, Kevin Harvick and Martin Truex Jr. are well acquainted with the path to Victory Lane.
Harvick ranks 10th on the all-time Cup Series win list with 58 triumphs, including multiple wins in eight straight seasons from 2013-20. He has gone winless since, however, and is on a 59-race winless streak, the second-longest of his career.
Truex Jr. has raced in the Cup Series since 2004, but 29 of his 31 career wins have come since 2015. He has also qualified for the Championship 4 in four of the last five years, including his title-winning season of 2017.
Those two drivers could pop up and win a race anywhere, while other potential winners will have to capitalize on more specific opportunities.
Road courses and superspeedways could provide opportunities
2012 champion Brad Keselowski sits 30th in the points standings during a dreadful first season in the No. 6 car for Roush Fenway Keselowski Racing. Still, he is an excellent superspeedway racer and could win at either Atlanta Motor Speedway in July or the regular-season final in August at Daytona International Speedway.
Bubba Wallace is in a similar position. His lone career win came last fall at Talladega Superspeedway, and five of his seven career top-fives have been at Daytona or Talladega.
The three remaining road courses might be the best chance for drivers such as Michael McDowell, Chris Buescher, and Christopher Bell, whose only career victory came on the Daytona road course in 2021.
McDowell's only career victory came in the 2020 Daytona 500, but he finished third in the most recent race at the Sonoma Raceway road course, behind Buescher in second. Buescher also has the second-highest average finish at road courses since 2019 among current winless drivers. His 13.2 mark trails only Blaney at 10.8. 
Aric Almirola, Erik Jones, and Austin Dillon also have previous wins at Daytona, so perhaps they could jump up and surprise in what could be a tremendous end to the regular season at Daytona. Almirola also won at New Hampshire Motor Speedway a year ago, so his other best shot to win could come July 17 when the series visits the Magic Mile.
Then there is Tyler Reddick, who has finished second twice this season and five times in his career without a Cup Series victory. He very nearly won the dirt race this spring at Bristol Motor Speedway and has been a relatively consistent contender throughout the season.
The pressure will only increase, though, as the regular season schedule dwindles along with available playoff spots if history and the nature of this first Next Gen season are any indication.
Stats courtesy of Racing Reference
Like Sportscasting on Facebook. Follow us on Twitter @sportscasting19 and subscribe to our YouTube channel.