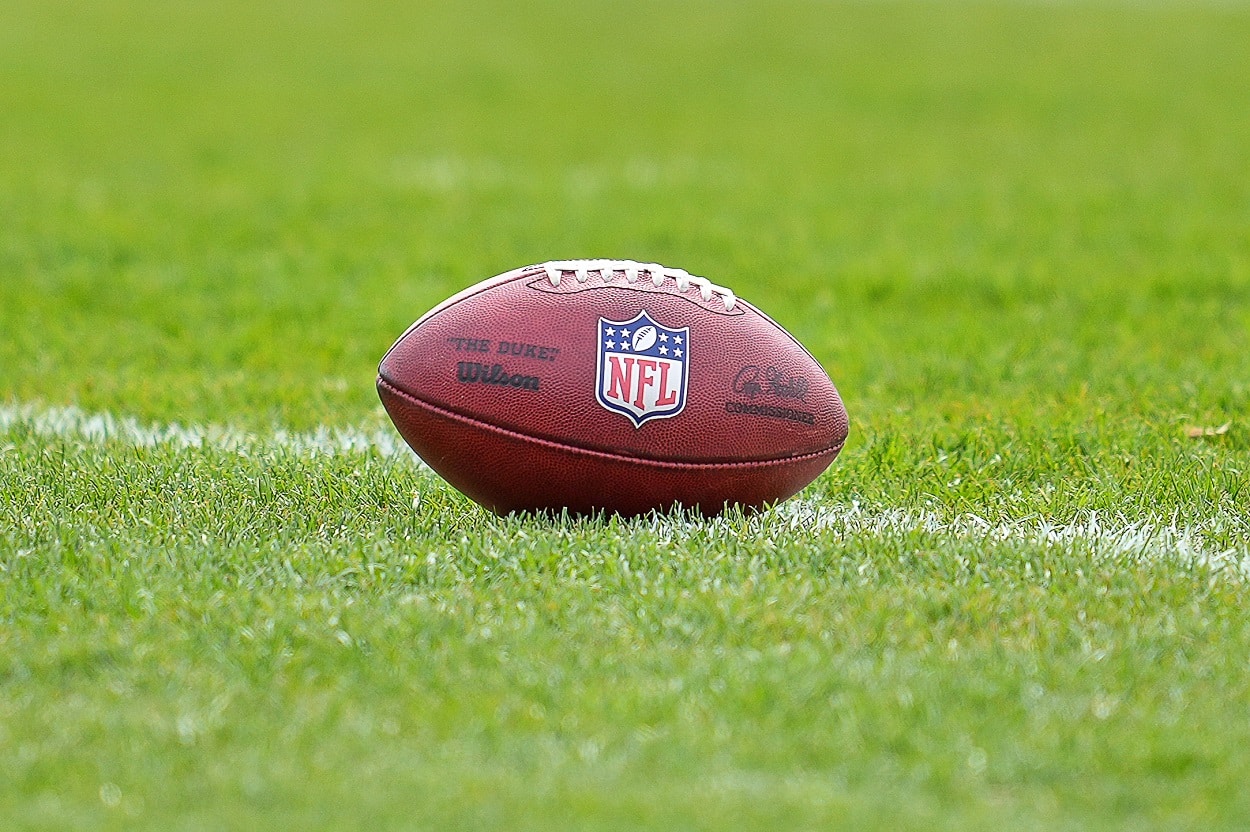 2022 NFL Schedule: Ranking All 16 Games in Week 1, From Rams vs. Bills to Broncos vs. Seahawks
A look at Week 1 of the 2022 NFL schedule.
The 2022 NFL schedule has finally arrived. We've still got plenty of time before the '22 campaign begins, but it's never too early to start breaking things down, is it?
With that in mind, we're here today to rank the 16 games on Week 1 of the 2022 NFL schedule. And there are certainly a few matchups to get excited about. The defending champion Los Angeles Rams kick off the season at home with a Thursday night matchup against the Buffalo Bills in what could easily be a preview of Super Bowl 57.
And the final game of Week 1 features a Monday night matchup between Russell Wilson's new team, the Denver Broncos, and his old team, the Seattle Seahawks. So that's fun.
But let's be honest here. Not every kickoff week game is a winner. So let's get those out of the way first as we rank all 16 games of Week 1 on the 2022 NFL schedule.
Ranking the 16 games in Week 1 of the 2022 NFL schedule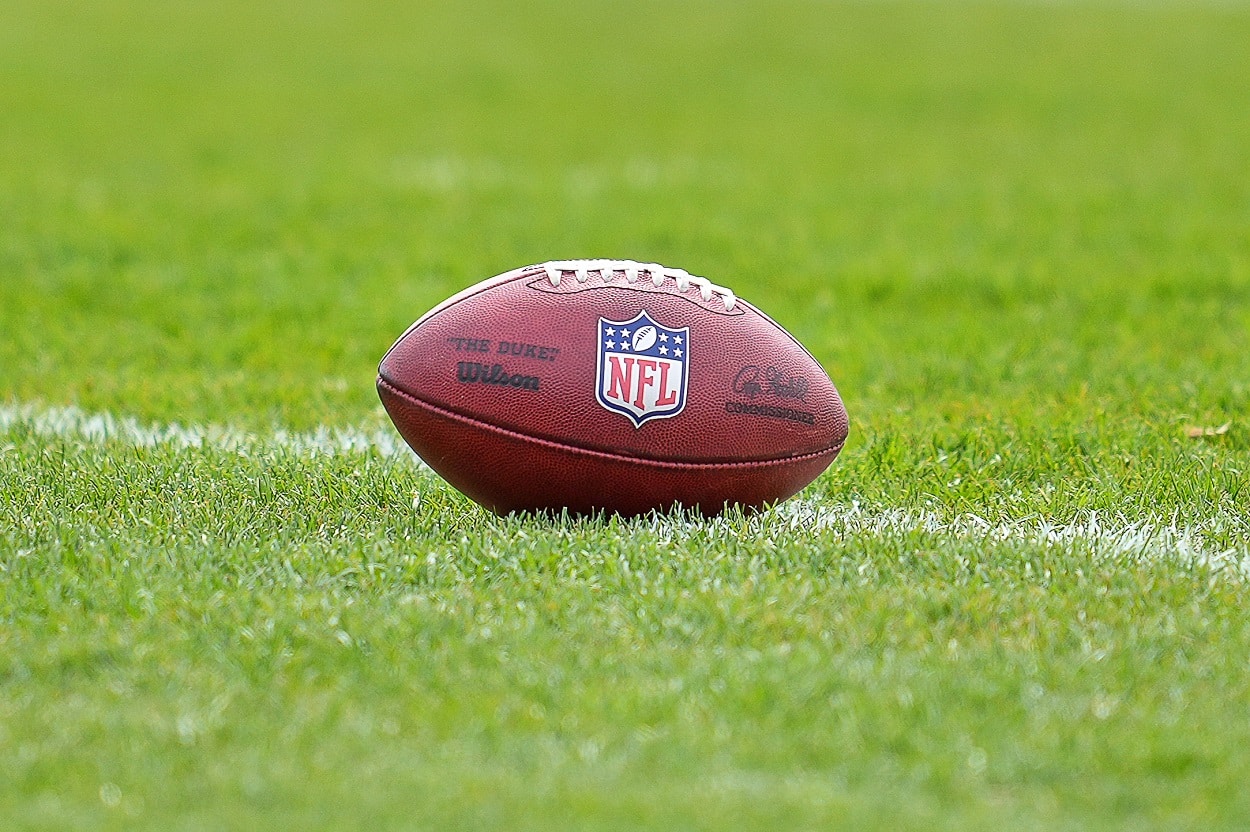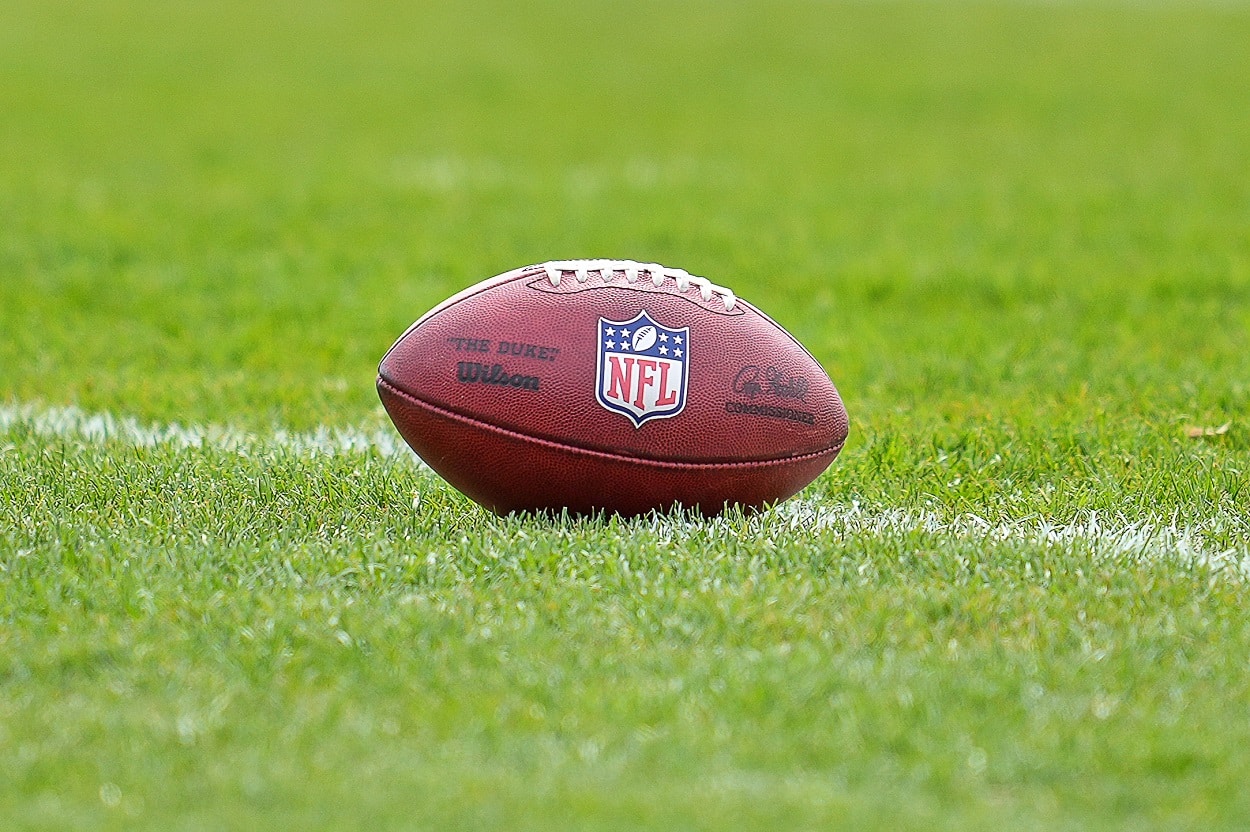 16. New Orleans Saints at Atlanta Falcons — Sunday, Sept. 11 | 1:00 p.m. ET | FOX
Forgive me if I'm not overly excited about a quarterback matchup featuring Jameis Winston and Marcus Mariota or Desmond Ridder.
The New Orleans Saints are entering a new era without Sean Payton, and the Atlanta Falcons are entering a new era without Matt Ryan. Yeah, that's pretty much all the excitement I can muster for this NFC South clash.
15. Cleveland Browns at Carolina Panthers — Sunday, Sept. 11 | 1:00 p.m. ET | CBS
If I genuinely thought Deshaun Watson would make his first start for the Cleveland Browns in this Week 1 matchup against the Carolina Panthers, I'd have this one ranked a little higher.
But seeing as how I firmly believe he'll be suspended for this game and numerous others, I've got it here at No. 15. Sorry, Panthers fans, your team just isn't that interesting.
14. Indianapolis Colts at Houston Texans — Sunday, Sept. 11 | 1:00 p.m. ET | CBS
The most exciting storyline revolving around this AFC South matchup between the Indianapolis Colts and Houston Texans is easily the AFC debut of Matt Ryan.
But it's challenging to get as excited about Davis Mills. Lovie Smith and the Texans will have another long year, and it likely begins with a loss at home.
13. New York Giants at Tennessee Titans — Sunday, Sept. 11 | 4:25 p.m. ET | FOX
In what easily could be his last season with the New York Giants, Daniel Jones begins his quest for a new contract with a Week 1 matchup with the Tennessee Titans.
The Titans, of course, selected Malik Willis in the third round of the 2022 NFL Draft, so Ryan Tannehill may be auditioning for a 2023 job this season as well. This game also features the first regular-season game for Derrick Henry since last October.
12. Philadelphia Eagles at Detroit Lions — Sunday, Sept. 11 | 1:00 p.m ET | CBS
It's not often that I say I'm excited to watch the Detroit Lions play, but they had a solid draft, and I truly am looking forward to seeing how the likes of Aidan Hutchinson and Jameson Williams do in their respective NFL debuts.
And it'll certainly be interesting to get a look at this revamped Philadelphia Eagles offense that now features A.J. Brown, who joins DeVonta Smith and Dallas Goedert as a big target for Jalen Hurts.
11. San Francisco 49ers at Chicago Bears — Sunday, Sept. 11 | 1:00 p.m. ET | FOX
Assuming things go the way I think they will with the San Francisco 49ers, clearly meaning a Jimmy Garoppolo trade, this Week 1 matchup between the Niners and the Chicago Bears should see the first showdown between Trey Lance and Justin Fields.
That alone isn't quite enough to make this one a top-10 game, but it got close.
10. Baltimore Ravens at New York Jets — Sunday, Sept. 11 | 1:00 p.m. ET | CBS
Our top 10 of Week 1 on the 2022 NFL schedule kicks off with an AFC clash between the Baltimore Ravens and the New York Jets.
Both teams had solid showings in the draft, and it will be fun to see all these new players in action. And we certainly can't forget about the quarterbacks here. Lamar Jackson still doesn't have a new contract as he enters the last year of his rookie deal. And can Zack Wilson bounce back from a dreadful rookie year?
9. New England Patriots at Miami Dolphins — Sunday, Sept. 11 | 1:00 p.m. ET | CBS
Speaking of second-year quarterbacks in the AFC East, Mac Jones begins his sophomore season with the New England Patriots in a divisional matchup with the Miami Dolphins.
Sure, the Pats are always a story, but the Dolphins are actually more intriguing in this Week 1 matchup. They've got a new head coach in Mike McDaniel and new targets for Tua Tagovailoa in Tyreek Hill and Cedrick Wilson. In his first outing as an NFL head coach, a win over Bill Belichick could do wonders for McDaniel's confidence.
8. Green Bay Packers at Minnesota Vikings — Sunday, Sept. 11 | 4:25 p.m. ET | FOX
A year ago at this time, we wondered if Aaron Rodgers would be wearing a Green Bay Packers uniform when the 2022 NFL schedule began. And he is. But Davante Adams is not after the Packers dealt him to the Las Vegas Raiders.
So Green Bay certainly doesn't have the firepower it did a season ago. But the Minnesota Vikings are a bit stronger on both sides of the ball, including the addition of former Packers linebacker Za'Darius Smith. The Vikings defeated the Packers at U.S. Bank Stadium last season, 34-31.
7. Pittsburgh Steelers at Cincinnati Bengals — Sunday, Sept. 11 | 1:00 p.m. ET | CBS
The defending AFC champion Cincinnati Bengals kick off their '22 campaign with a divisional matchup against the Pittsburgh Steelers. Joe Burrow has to be considered one of the big favorites to win NFL MVP.
As for Pittsburgh, this will be the first time since 2003 that the Steelers will open the season without Ben Roethlisberger on the roster and will have either Mitch Trubsiky or rookie Kenny Pickett under center.
6. Jacksonville Jaguars at Washington Commanders — Sunday, Sept. 11 | 1:00 p.m. ET | FOX
There is just something about this Jacksonville Jaguars vs. Washington Commanders Week 1 matchup that I really like. Perhaps it's to see how Trevor Lawrence kicks off his sophomore season after an up-and-down rookie year.
Or perhaps it's to see how Carson Wentz fares in his first game with his new team, his third in three seasons. And there's also the added bonus of watching him battle his former head coach, Doug Pederson, who'll oversee a new-look Jags team that spent a ton of money in the offseason.
See, more here than you thought, right?
5. Denver Broncos at Seattle Seahawks — Monday, Sept. 12 | 8:20 p.m. ET | ESPN, ABC
Typically, a Week 1 matchup between teams who both finished in last place in their respective divisions and had a combined record of 14-20 last year certainly wouldn't be something to get overly excited about. But Russell Wilson playing his first game in a Denver Broncos uniform against the Seattle Seahawks?
Yeah, that's enough to crack our top five. It's also the first Monday night game of the year, which is fun.
4. Kansas City Chiefs at Arizona Cardinals — Sunday, Sept. 11 | 4:25 p.m. ET | CBS
There are plenty of intriguing storylines surrounding both the Kansas City Chiefs and Arizona Cardinals.
The Chiefs kick off the season hoping to make a fifth straight appearance in the AFC Championship Game but will have to take that journey without Tyreek Hill. However, Patrick Mahomes now has Juju Smith-Schuster and Marquez Valdes-Scantling as weapons.
And speaking of new weapons, Kyler Murray also has one in Marquise Brown. Murray is another QB looking for a big, new contract, and a Week 1 win over Mahomes and the Chiefs could give him a little more leverage.
3. Tampa Bay Buccaneers at Dallas Cowboys — Sunday, Sept. 11 | 8:20 p.m. ET | NBC
One could probably rank these top three games of Week 1 of the 2022 NFL schedule in any order and be just fine. But we'll go with the Tampa Bay Buccaneers visiting the Dallas Cowboys at No. 3.
These two teams met in Week 1 last year in Florida and put on an absolute show. We're expecting no different from Tom Brady, Dak Prescott, and the rest of these two NFC squads this time around.
2. Las Vegas Raiders at Los Angeles Chargers — Sunday, Sept. 11 | 4:25 p.m ET | CBS
The AFC West is absolutely loaded with talent, which is why this divisional matchup between the Las Vegas Raiders and Los Angeles Chargers sits at No. 2 on our list.
The Raiders have a new head coach in Josh McDaniels and a new No. 1 target for Derek Carr in Davante Adams. The Chargers have a revamped defense that now includes J.C. Jackson and Khalil Mack. These divisional matchups will bring fireworks all season long, and it starts with this Week 1 war.
1. Buffalo Bills at Los Angeles Rams — Thursday, Sept. 8 | 8:20 p.m. ET | NBC
As I said in the intro, the first game of the year between the LA Rams and Buffalo Bills could also be the last in Super Bowl 57. What else is there to say?
Schedule courtesy of NFL.com
Like Sportscasting on Facebook. Follow us on Twitter @sportscasting19 and subscribe to our YouTube channel.