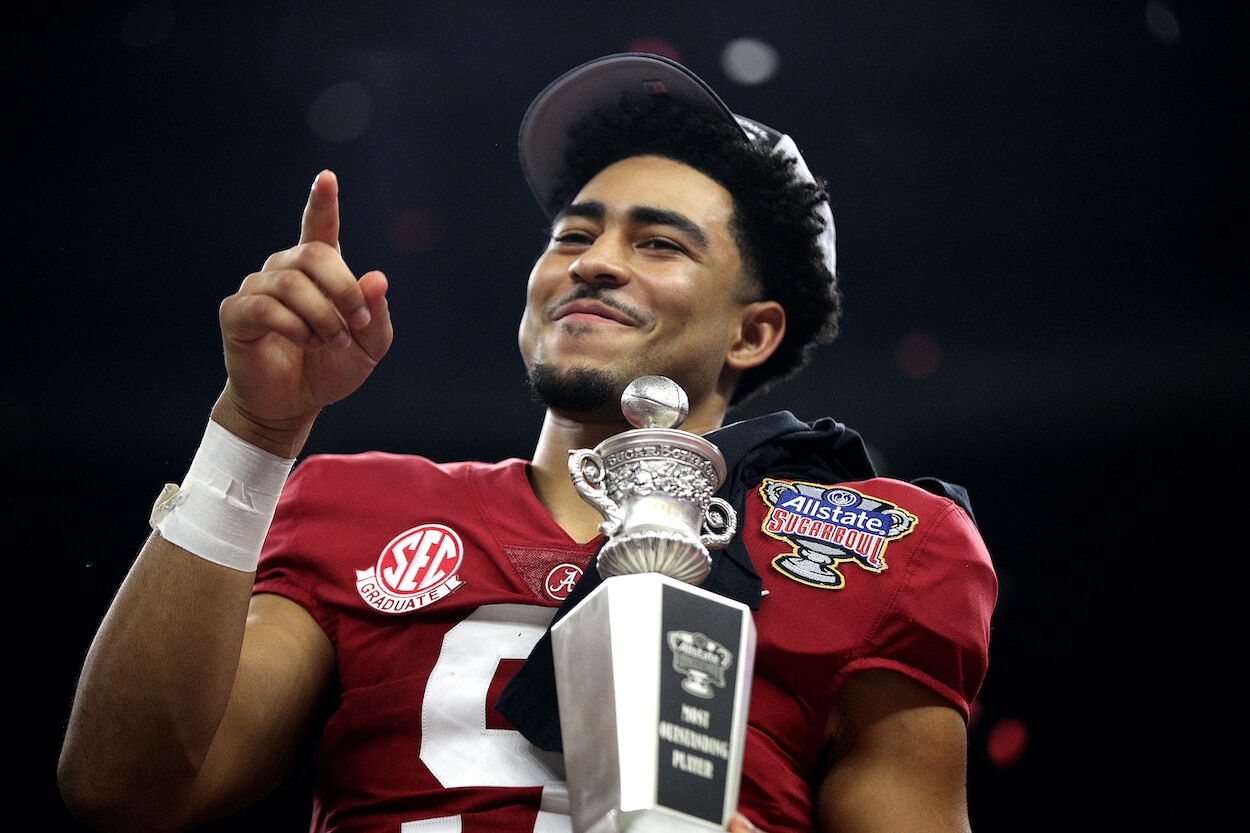 2023 NFL Draft: A Substantial Swing in Betting Odds Proves the Panthers Have Already Decided the No. 1 Pick
If you believe oddsmakers, Alabama QB Bryce Young will go No. 1 overall to the Carolina Panthers.
The 2023 NFL Draft is less than a week away, and all eyes will be on the Carolina Panthers with the No. 1 overall pick. Carolina traded up to the first spot last month, and considering Andy Dalton, Jacob Eason, and Matt Corral are the only three quarterbacks currently on the roster, it's obvious the Panthers will be selecting a QB on Thursday night.
But which one?
Well, if you go by the substantial movement in the betting odds over the past two weeks, Alabama QB Bryce Young will be the No. 1 overall pick in a few days.
Betting odds predict Bryce Young will be the No. 1 pick in the 2023 NFL Draft
A few weeks ago, Ohio State quarterback C.J. Stroud was the betting favorite to go No. 1 overall in the 2023 NFL Draft. Oddsmakers knew the Panthers were targeting a QB with the first pick, and Stroud was regarded as the most complete option at the position.
That's no longer the case.
Last week, rumors started surfacing about Carolina's interest in Bryce Young, and the Alabama signal-caller quickly moved to the betting favorite. But he didn't stop there. Young's odds to go No. 1 overall kept creeping lower and lower, and on April 23, he became a -2000 favorite to be the first pick (FanDuel).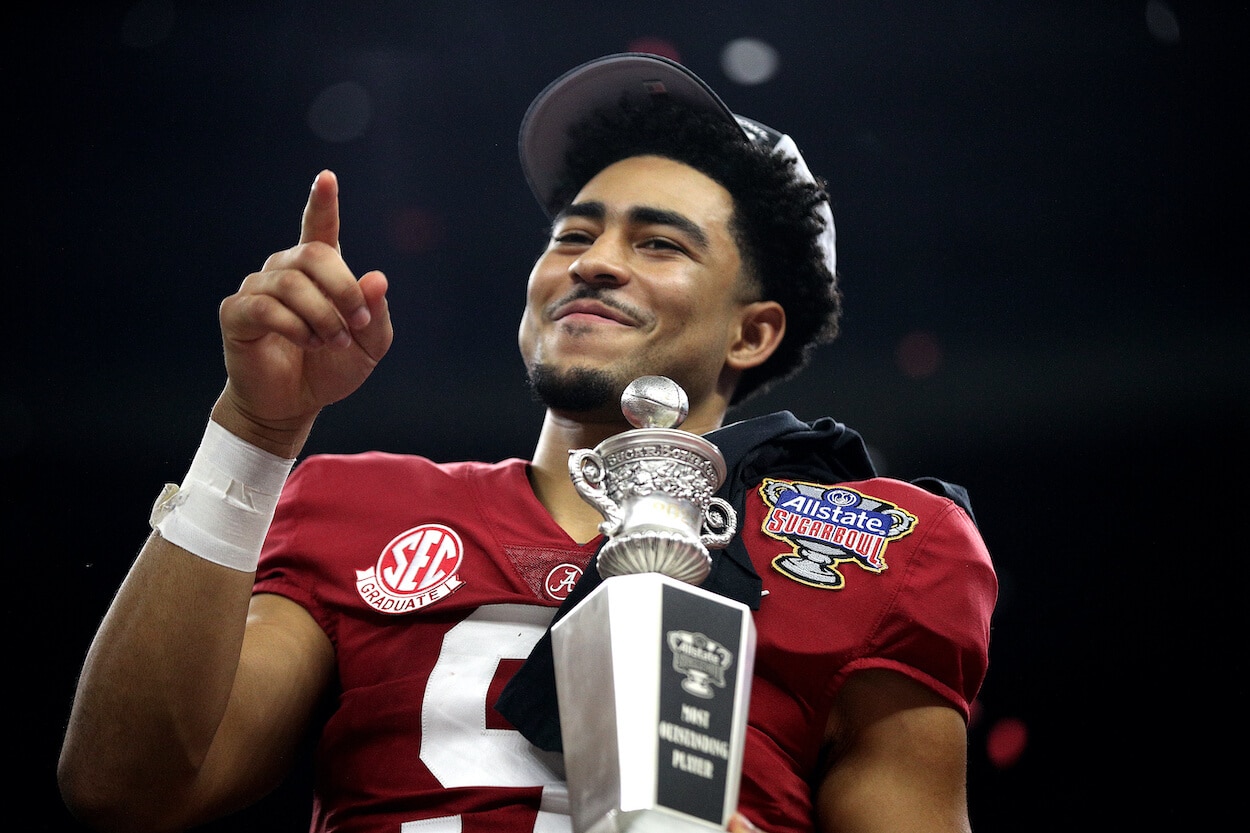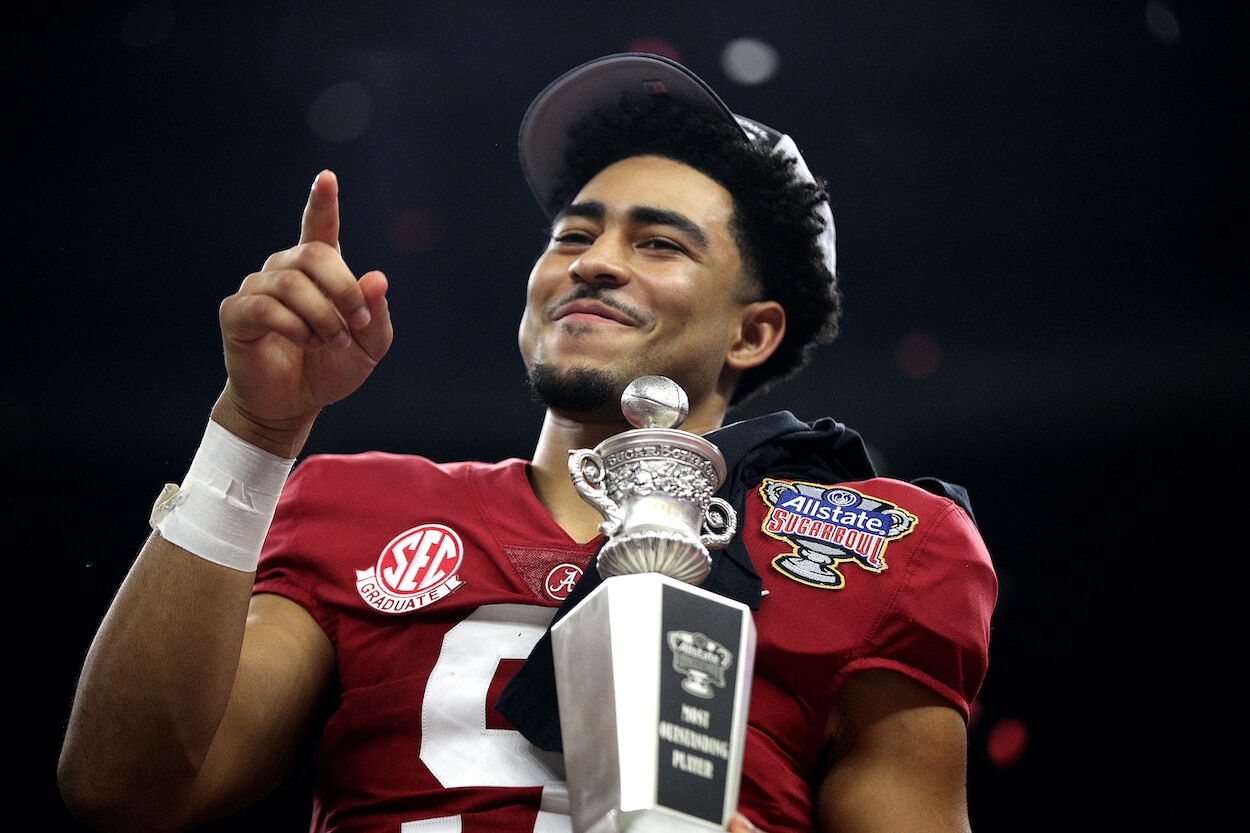 In other words, there's now a 95.24% chance that Young goes first overall, at least according to the betting odds. Stroud is second on the odds board at +1000, while Florida QB Anthony Richardson (+2500) and Kentucky QB Will Levis (+4500) are the only other players listed.
Obviously, betting odds on niche markets such as the NFL draft aren't direct indicators of picks. Oddsmakers move these lines based on the information that goes public. There's no "Vegas knows" phenomenon going on here. The books know everything you and I know, and they adjust the odds based on those rumors and reports.
Even so, they must be pretty confident in Young going to the Panthers to list these odds. Oddsmakers wouldn't make Stroud a +1000 underdog to go No. 1 overall if they thought he was still in the running. That's too risky.
Based on the numerous reports and the major shift in betting odds, though, Bryce Young will likely be the No. 1 pick and the Panthers' next franchise quarterback.