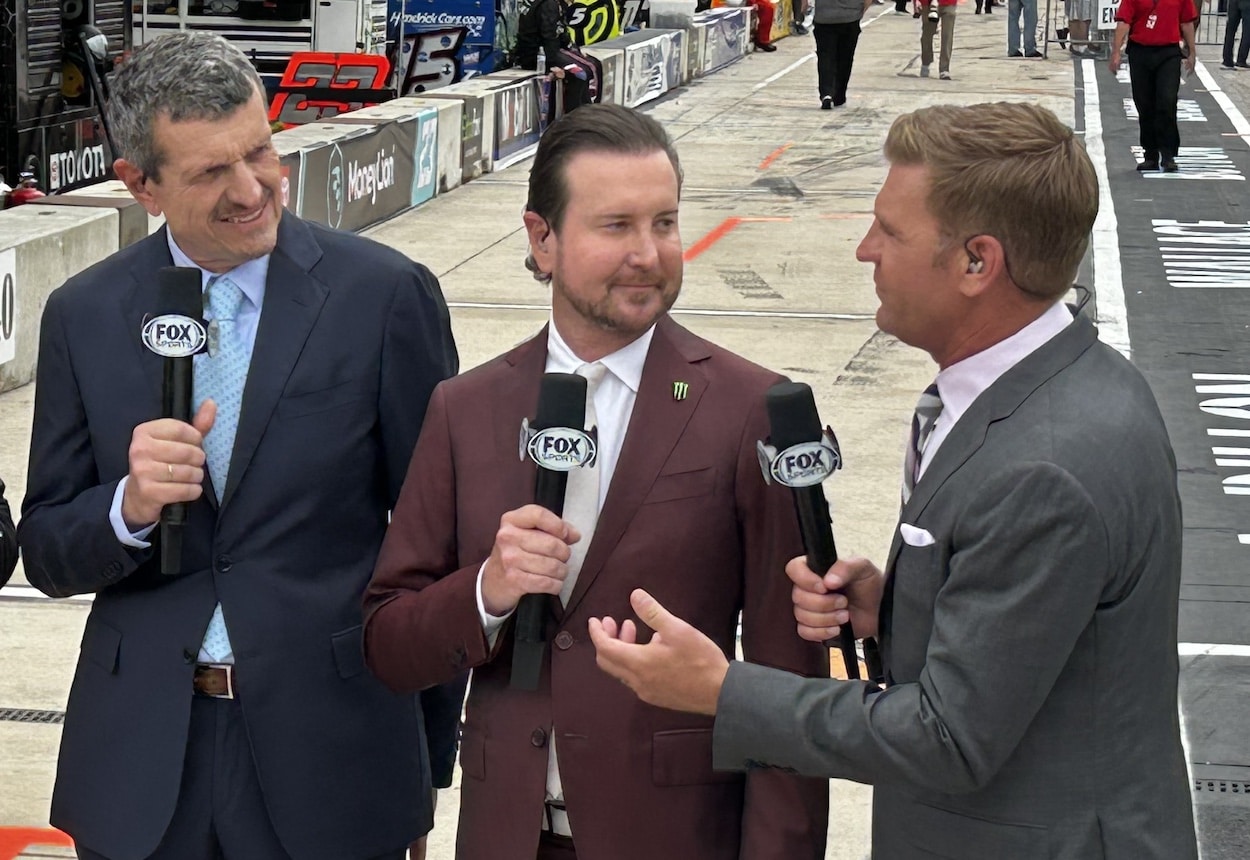 23XI Racing Tweet Sends Fans Into a Frenzy About Kurt Busch Potentially Returning to Race
Kurt Busch potentially returning to race in the future was given some unexpected momentum by a surprising tweet from 23XI Racing this weekend at Dover.
After 21 full-time seasons, Kurt Busch helplessly watched his racing career come to an unexpected end last year after sustaining a concussion halfway through the season. Since that incident at Pocono, fans have held out hope that the 2004 NASCAR Cup Series champion would return at some point on a part-time basis.
There have been signs that 23XI Racing still has plans for the veteran driver to return behind the wheel. This weekend, the organization's Twitter account sent fans into a frenzy with a photo that indicated it could be happening in the future.
Kurt Busch returning part-time has always been an option
When Kurt Busch backed into the wall at Pocono and sustained a concussion, no one thought that would be the end of his career. However, in October, the 44-year-old announced at Las Vegas that his full-time racing career was over. He was still open to racing part-time, provided he was medically cleared.
In February, after Travis Pastrana joined 23XI Racing as a driver for the Daytona 500, team co-owner Denny Hamlin said assembling a team for a third car would not only allow the veteran motorsports competitor a chance to qualify at Daytona, but it would open the door for Busch should he want to race this upcoming season. 
"Yeah, that's kind of the gameplan for us with our 23XI team is that if Kurt decides that he wants to run races, we have to be prepared for that and we have to be prepared to field a very competitive race car," Hamlin told Fox's Bob Pockrass. "By us doing this with Travis, it allows us as a race team to build that depth. We've been very lean on our personnel for the first two or three years of our inception."
Busch provides update in March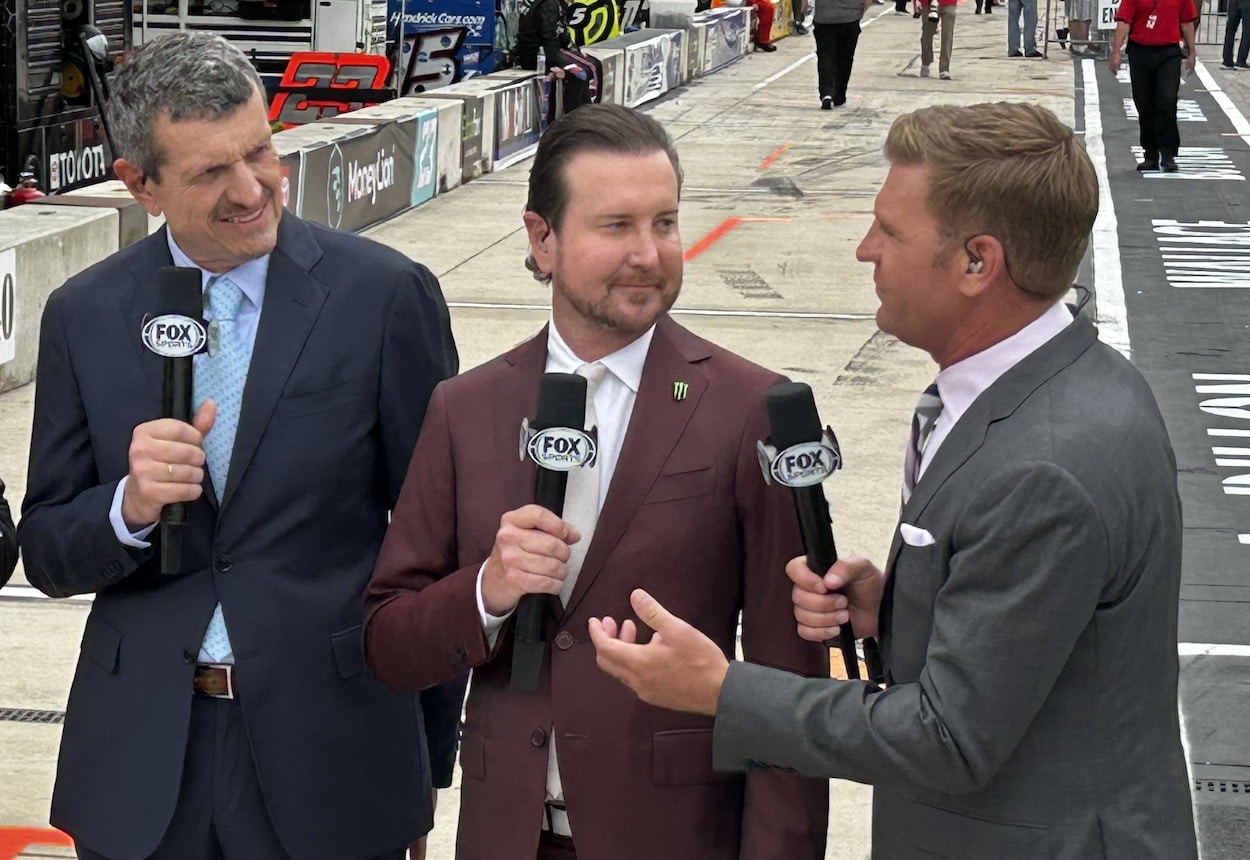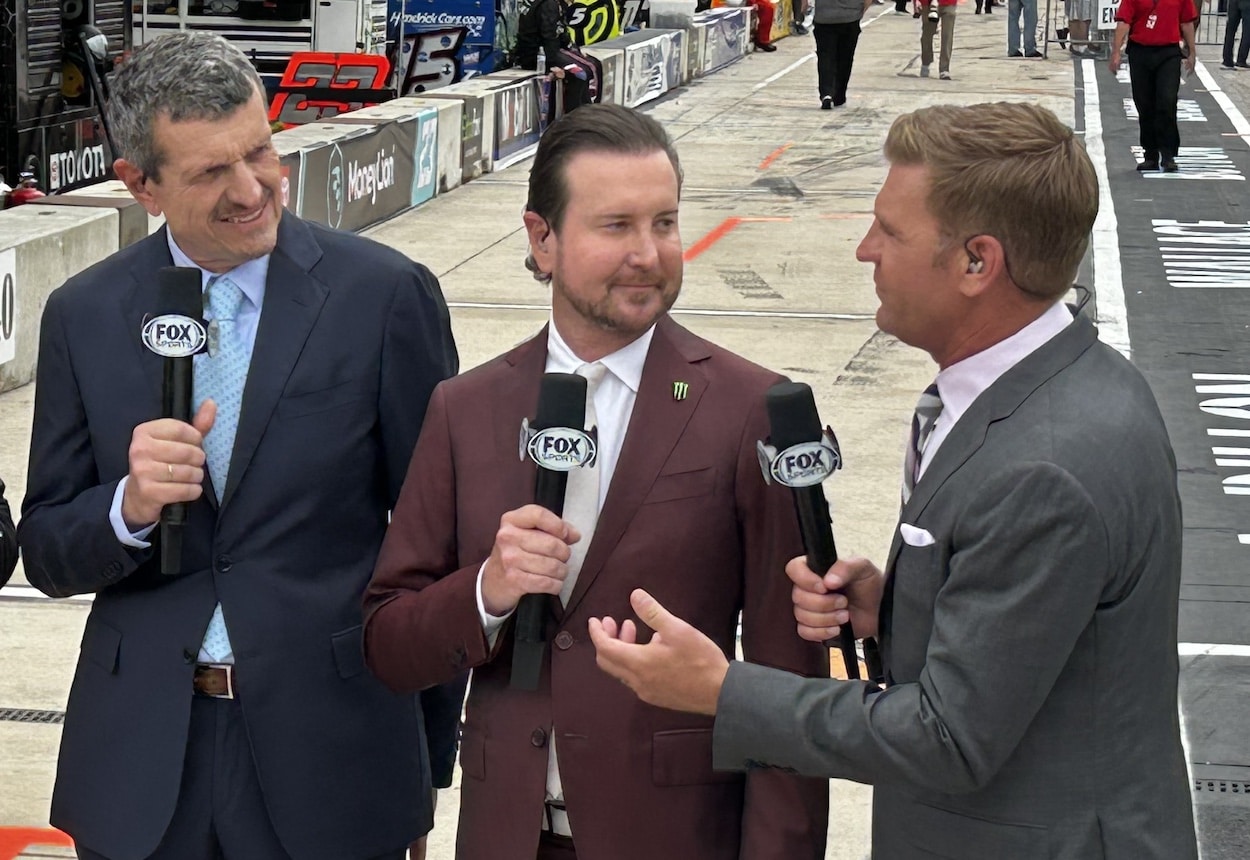 In March, Busch made an appearance on NASCAR Race Hub and provided a status update on his health. It was a common refrain. 
"My next doctor visit is in a couple of weeks and switching up the physical therapy side of things with my balance," Busch said. "I'm on this squishy pad. I'm reading numbers and charts on the wall and moving still with core balance and the lights. I just don't like it when my heart rate's up and the way that I feel to compete against the best of the best.
"I've been doing simulation models on the simulator, out there on the go-karts with the guys but my head and the head rest, having that feel and doing those exercises still not 100%. Loving life. I got a great gig with 23XI, consulting with the drivers. Making sure we're that extra set of eyes and ears at the track and making things as sharp and crisp as we can for Tyler Reddick's development and keeping Bubba on the hot gas."
23XI Racing tweet sends fans into frenzy
On Saturday, the 23XI Racing teams were in Dover practicing and preparing for qualifying, which got rained out. With no racing to talk about, the organization's social media team shared a tweet welcoming Bryce Young to Charlotte after the Panthers selected the Alabama quarterback with the No. 1 overall selection in the NFL Draft. It was announced earlier in the day that he had signed a multi-year deal with the Jordan Brand.
"Welcome to the Queen city and @jumpman23 family @_bryce_young," the 23XI Racing account tweeted. "Looking forward to you rooting for the Jumpman on the track soon!"
In the photo, it featured Young holding his No. 1 jersey in the foreground with a 23XI Racing car in the upper left that had Kurt Busch's name on the front window. Unsurprisingly, that caught the attention of fans.
"Either Kurt's coming back, or the social media team messed up. 🙁 I'm hoping for option one," responded one fan.
"Kurt?" several others asked. 
As the one fan suggested, it could have been an oversight by the organization's social media team and they didn't think to remove Busch's name. Or, maybe it is a hint and the driver is returning at some point and they were inviting Bryce Young to come out and see him.
Fans will just have to wait and see.
For the latest breaking news and information about NASCAR's three national series, check out @kdsportswriter on Twitter.