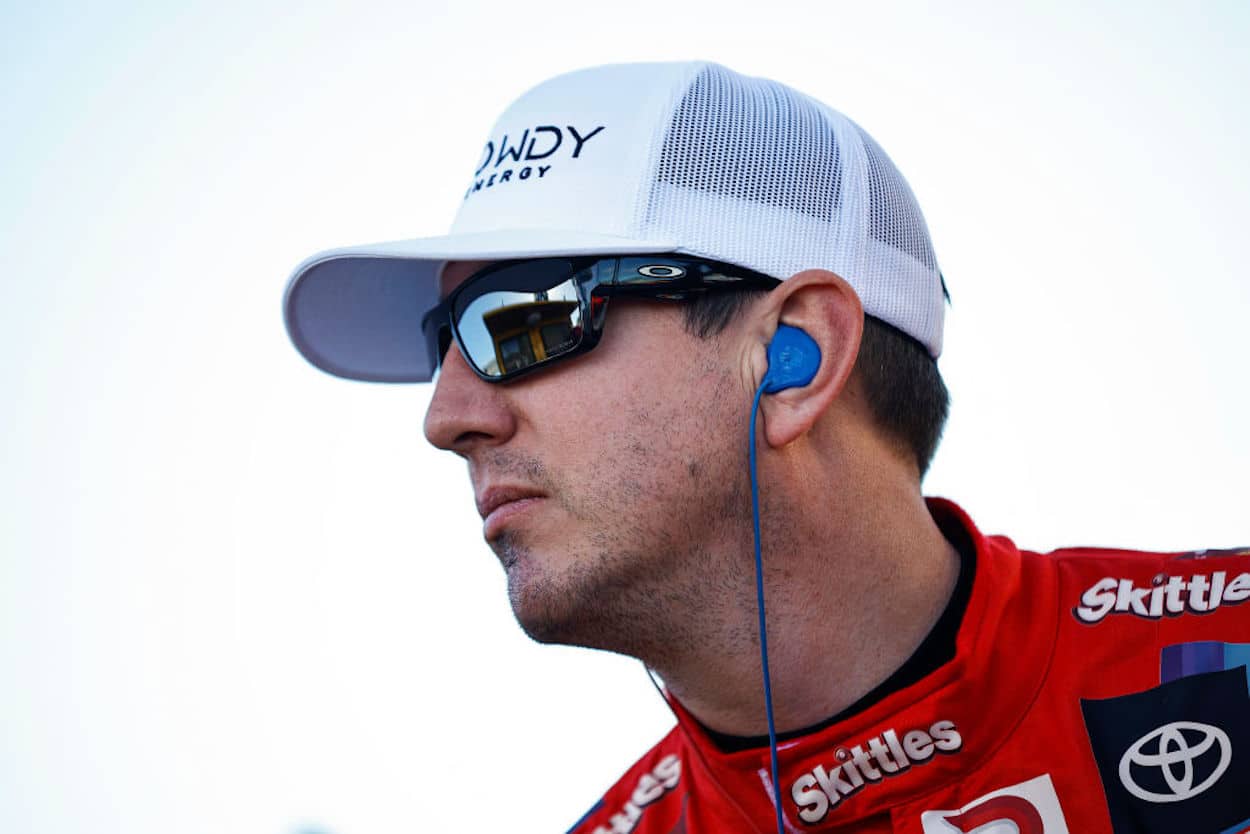 The 3 Biggest Driver Moves of the 2022 NASCAR Season — And Why They Mattered So Much
The 2022 NASCAR Cup Series campaign is in the books, but these moves will shape the racing landscape moving forward.
The 2022 NASCAR Cup Series season featured a lot of surprises on the race track, highlighted by a record-tying 19 different race winners and five first-time winners.
Off the track, things were just as crazy and unpredictable as the 2022-2023 "Silly Season" proved to be far, well, sillier than anyone could've forecasted when the year began.
With this in mind, we'll look at three "moves" that created quite the ripple effect in the Cup Series garage and caught a lot of folks off guard.
Kyle Busch's blockbuster move away from JGR took the NASCAR world by storm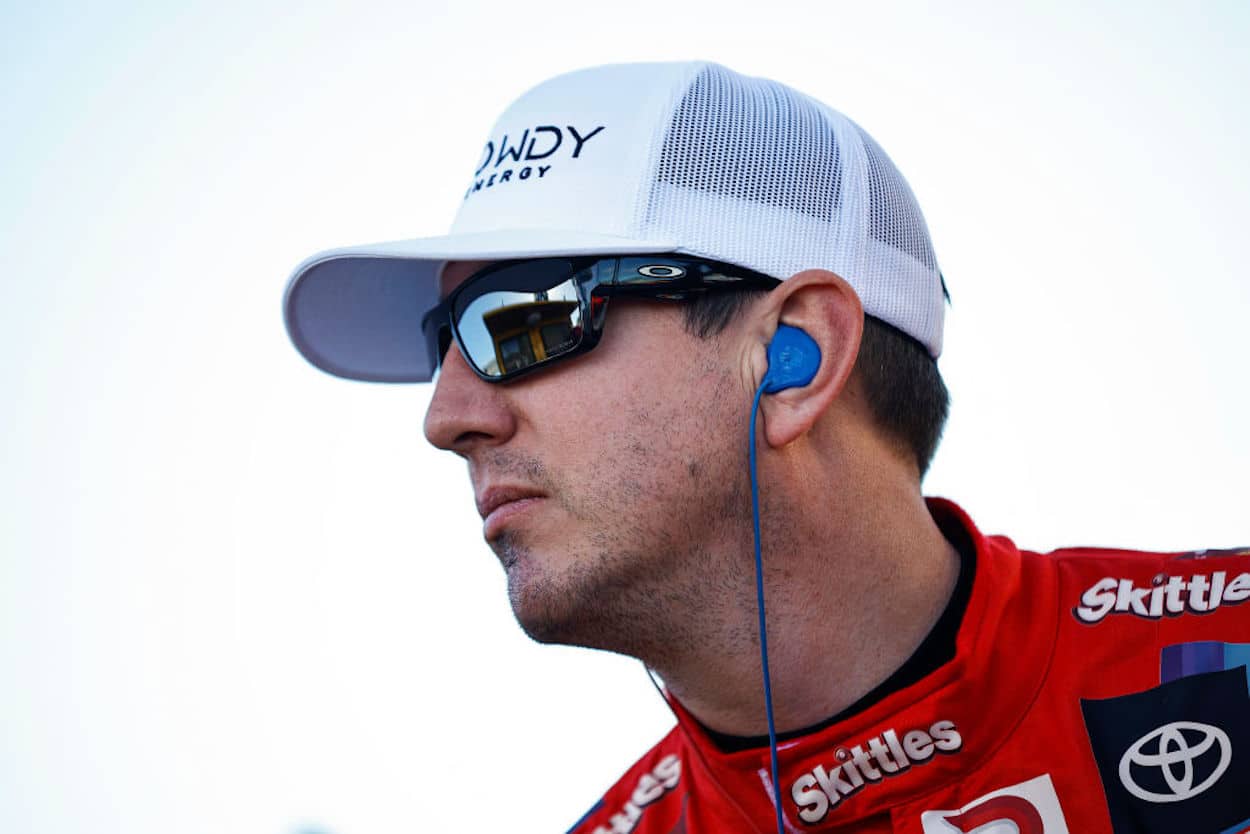 When the 2022 season began, no one — like, quite literally, no one — expected Joe Gibbs Racing to have any problem finding a replacement sponsor for the Mars candy brand in 2023.
The company, which had been Kyle Busch's primary backer since he joined JGR in 2008, announced in December 2021 that 2022 would be its final year of primary sponsorship on the No. 18 Toyota — which seemingly gave JGR ample time to find a replacement and re-sign Busch to a new contract for 2023 and likely beyond.
But much to the shock of everyone, the new sponsor never materialized, forcing JGR to inform Busch that he wouldn't be back in the No. 18 for another season. Busch already had a contingency plan in place, however, once it became obvious that JGR might not be able to lock in a new sponsor to support his racing efforts.
So in September, Busch announced that he would leave JGR for Richard Childress Racing in 2023 — a stunning development, to say the least, considering that Busch was involved in a highly publicized physical altercation with team owner Richard Childress back in 2011.
Putting the past in the past, Busch will compete in the No. 8 Richard Childress Racing Chevrolet that won three races in 2022 with Tyler Reddick behind the wheel. In his 15 seasons with JGR, Busch earned 56 of his 60 career Cup wins, along with championships in 2015 and 2019.
Understandably, most people expected Busch — who is 37 years old — to finish out his career with the organization, but it simply wasn't meant to be.
Tyler Reddick's decision to leave RCR drew major criticism from Richard Childress but created a surprising domino effect
No one knew it at the time, but the catalyst for a seat becoming available for Kyle Busch at Richard Childress Racing in 2023 was Tyler Reddick's announcement in mid-July that he would leave RCR for 23XI Racing beginning in 2024.
Initially, Reddick planned to spend another year at RCR to fulfill the terms of his contract, but when team owner Richard Childress informed Reddick that he would be relegated to a third RCR car next season with Busch taking over his No. 8 Chevy, Reddick decided to jump ship a year early.
This was made possible by Kurt Busch's October revelation that 2022 would be his last full season with 23XI, which opened the door for Reddick to move into Busch's No. 45 Toyota a year ahead of schedule.
In Reddick's third and final Cup season with RCR, the California native earned his first career win in NASCAR's premier series and went on to collect two more victories — making him one of the most sought-after talents in the sport. 23XI co-owners Michael Jordan and Denny Hamlin certainly took notice, offering Reddick a ride shortly after his maiden win on the road course at Road America.
Interestingly, RCR had just picked up the option on Reddick's contract for 2023 when the youngster decided to leave for 23XI — a plan that infuriated Childress and made for some tense and awkward moments around the RCR shop during the remainder of Reddick's time with the company.
Martin Truex Jr. strongly considered retirement but decided to give it another go in 2023
The next most consequential move of the 2022-2023 Silly Season actually wasn't a move at all. After flirting with the idea of retiring at the end of 2022, Martin Truex Jr. announced over the summer that he'd remain in his No. 19 Joe Gibbs Racing Toyota for at least another year — and possibly longer. 
Although Truex may regret this decision after going on to miss the playoffs and failing to find Victory Lane for the first time since 2014, his decision to stay put ultimately allowed JGR to keep 75 percent of its four-driver lineup intact for 2023. With Kyle Busch leaving JGR and being replaced by rookie Ty Gibbs next year, Truex will be the only former Cup champion on the organization's driver roster.
Truex is undoubtedly hoping his return will afford him the opportunity to get some redemption for his miserable 2022 campaign.