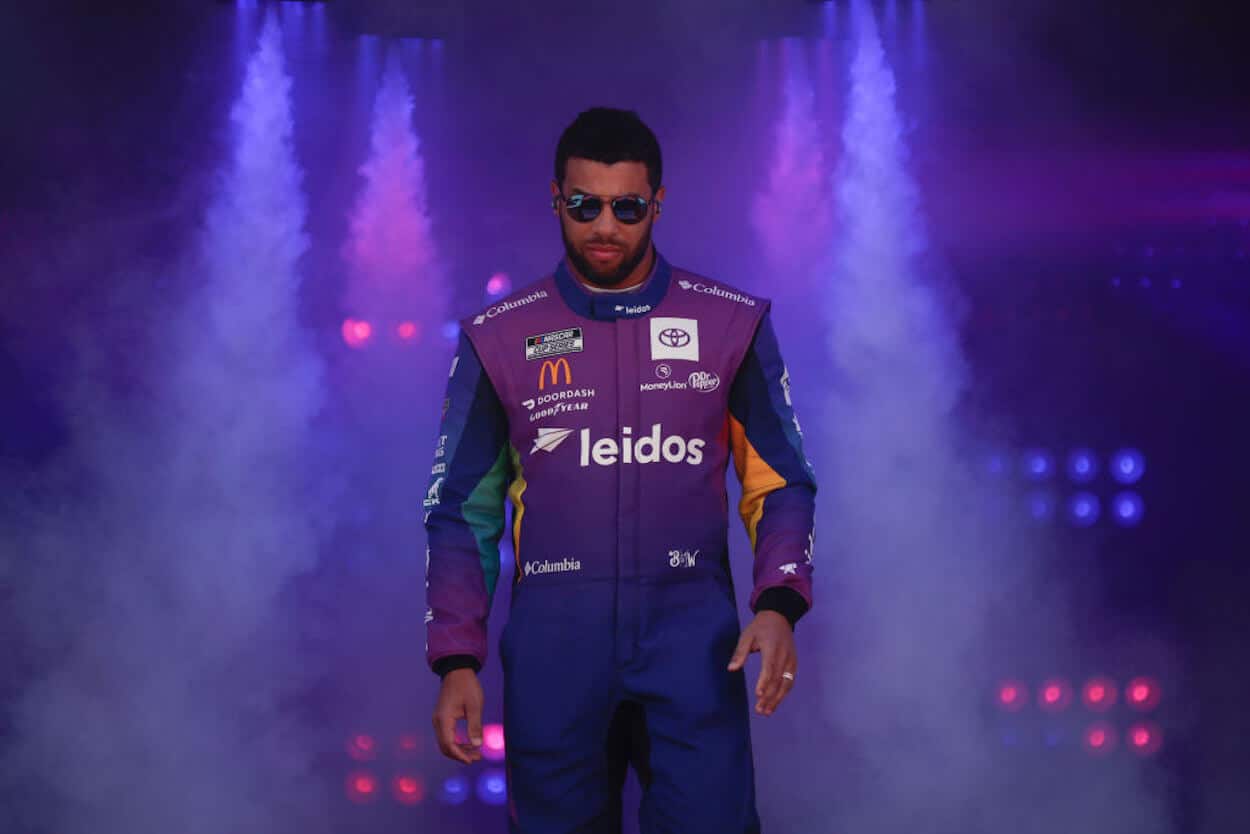 3 Cup Series Drivers Who Are Hot and 3 Who Are Not: Bristol Dirt Race Week Edition
Before the NASCAR Cup Series hits the dirt track, let's consider which drivers have been hot and cold on the asphalt.
With the NASCAR Cup Series' first and only dirt-track race of 2023 on tap this weekend at Bristol Motor Speedway, it seems only appropriate to momentarily pause and consider who's hot and who's not after seven races all held on pavement.
Let's take a look at a trio of drivers who clearly fall into the first category, followed by three who are undoubtedly in the latter.
Hot: Alex Bowman
Last week, Alex Bowman regained the points lead that had been his before NASCAR levied 100-point penalties to all four Hendrick Motorsports teams for violations discovered during a technical inspection at Phoenix Raceway last month.
With the three-member National Motorsports Appeals Panel's decision to reverse the points-penalty portion of NASCAR's ruling, Bowman moved back atop the standings by 15 points over Ross Chastain but saw his lead shrink to four this past weekend at Richmond.
Nevertheless, Bowman banged out a series-leading sixth top-10 finish of 2023 in Sunday's race at the Virginia short track, where he came home eighth. In seven races this year, Bowman's lone finish outside of the top 10 is a 14th-place result at Atlanta.
That's about as consistent as it gets.
Hot: Christopher Bell
Aside from two major blemishes — a 32nd-place finish at Auto Club Speedway and a 31st-place finish at Circuit of The Americas — both resulting from crashes, Christopher Bell has been darn near perfect in 2023. In the five races where he hasn't wrecked, the Joe Gibbs Racing driver has finished no worse than sixth and recorded four top-fives.
Bell's latest strong performance came this past weekend at Richmond, where he took the checkered flag in fourth place and led 26 laps despite late-race contact with William Byron that sent Byron for a spin.
Bell initially blamed Ross Chastain's three-wide move to the inside of he and Byron for his collision with Byron's No. 24 Chevrolet, but Bell walked back that accusation after watching a replay and seeing how much room he had. Nevertheless, Bell — fresh off a season in which he reached the Championship 4 for the first time — continues to be one of the most impressive drivers of 2023.
Hot: Ross Chastain
Much like last season, Ross Chastain seems to be making enemies left and right with his trademark aggressive style of racing, and he continues to be the object of intense scrutiny from his fellow drivers.

But, as was the case in 2022, the criticism has done nothing to slow him down. Riding high on the heels of back-to-back top-five finishes the past two weekends at Richmond and the Circuit of The Americas road course in Austin, Texas, Chastain has pulled within four points of championship leader Alex Bowman and holds a 30-point buffer in the standings over third-place Christopher Bell headed to the Bristol dirt race.
Chastain's third-place finish on Sunday at Richmond matched what had been his best finish of the year, which the Trackhouse Racing driver posted at Auto Club Speedway in Week Two.
Not: Bubba Wallace
It's been an ugly few weeks for Bubba Wallace, who started out the season with finishes of 20th and 30th but seemed to turn the corner with a fourth-place outcome in Week Three at Las Vegas.
The struggle has been real for Wallace, however, since he left Sin City, as he's taken the checkered flag no better than 14th in four consecutive starts, over which he's missed the top 20 on three occasions.
Perhaps making matters worse is the fact that Wallace has seemingly morphed into his own worst critic, telling reporters after a 37th-place finish at Circuit of The Americas on March 26 that he "needs to be replaced" as driver of the No. 23 Toyota for the 23XI Racing organization co-owned by NBA legend Michael Jordan and Joe Gibbs Racing driver Denny Hamlin.
While Wallace slightly backed off that assertion during an interview before last weekend's race at Richmond, he was still only able to manage a 22nd-place finish at the Virginia short track.
Not: Harrison Burton
For whatever reason, Harrison Burton just can't seem to get over the hump. After an abysmal rookie season in NASCAR's premier series, the second-generation driver and son of Cup Series veteran turned NASCAR on NBC announcer Jeff Burton hoped to make major improvements in his second year with Wood Brothers Racing.
Instead, Burton has just two top-20 finishes — and no top-10s — in his seven starts this season as driver of the iconic No. 21 Ford. Given that Team Penske builds his cars, Burton, without question, has the equipment to take his game up several notches.
But rather than making gains in Year Two, Burton — who sits 30th in the standings — actually ranks three spots worse than where he finished his maiden campaign in the Cup Series. Much more of this, and he'll be looking for work sooner rather than later.
Not: Erik Jones
Erik Jones brought some positive energy into 2022 after scoring a surprise victory in last fall's Southern 500 at Darlington and improving six positions in the standings from Year One to Year Two with Petty GMS.
That energy was buoyed by the fact that Petty GMS, rebranded in the offseason as Legacy Motor Club, is now co-owned by Jimmie Johnson — a seven-time Cup Series champion who obviously has the credentials to impart a fair amount of wisdom to Jones and rookie teammate Noah Gragson.
But at least so far, Johnson's role as both a co-owner and part-time driver for the organization has borne little if any tangible fruit for Jones, who has just one top-10 finish in seven starts this year and is 25th in the standings. That's seven spots worse than where he finished in 2022 and one spot below his finishing position in 2021.