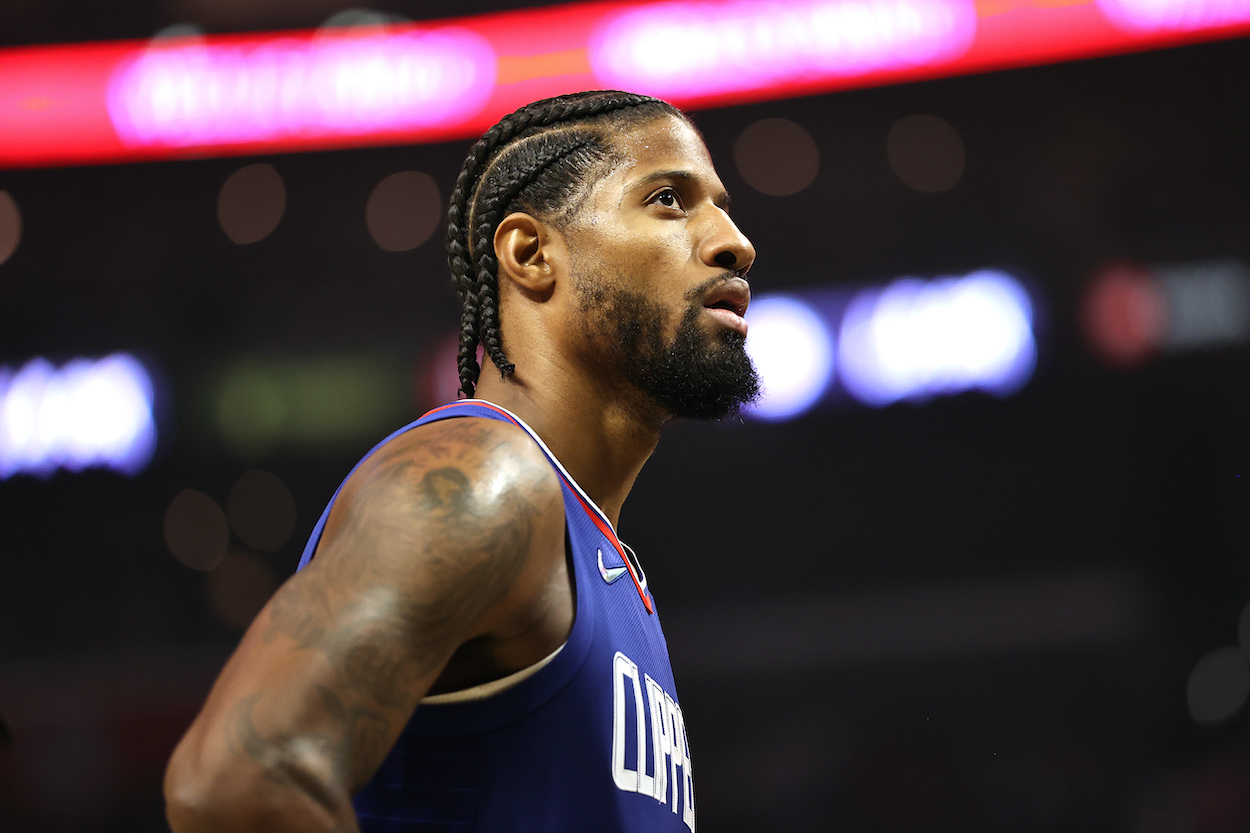 The 35/1 Longshot for NBA MVP You Should Be Betting Right Now
Paul George at 35/1 is a valuable bet for NBA MVP.
The betting market for NBA MVP has been pretty cut and dry for months. Luka Doncic is still the favorite at short odds, while Stephen Curry, Kevin Durant, and Giannis Antetokounmpo are chasing close behind.
None of those four superstars would be bad bets to win the award this season, but if you're looking for some more value and a much bigger payout, you should take a look at Los Angeles Clippers forward Paul George at juicy 35/1 odds.
Paul George is still a 35/1 longshot to win the NBA MVP award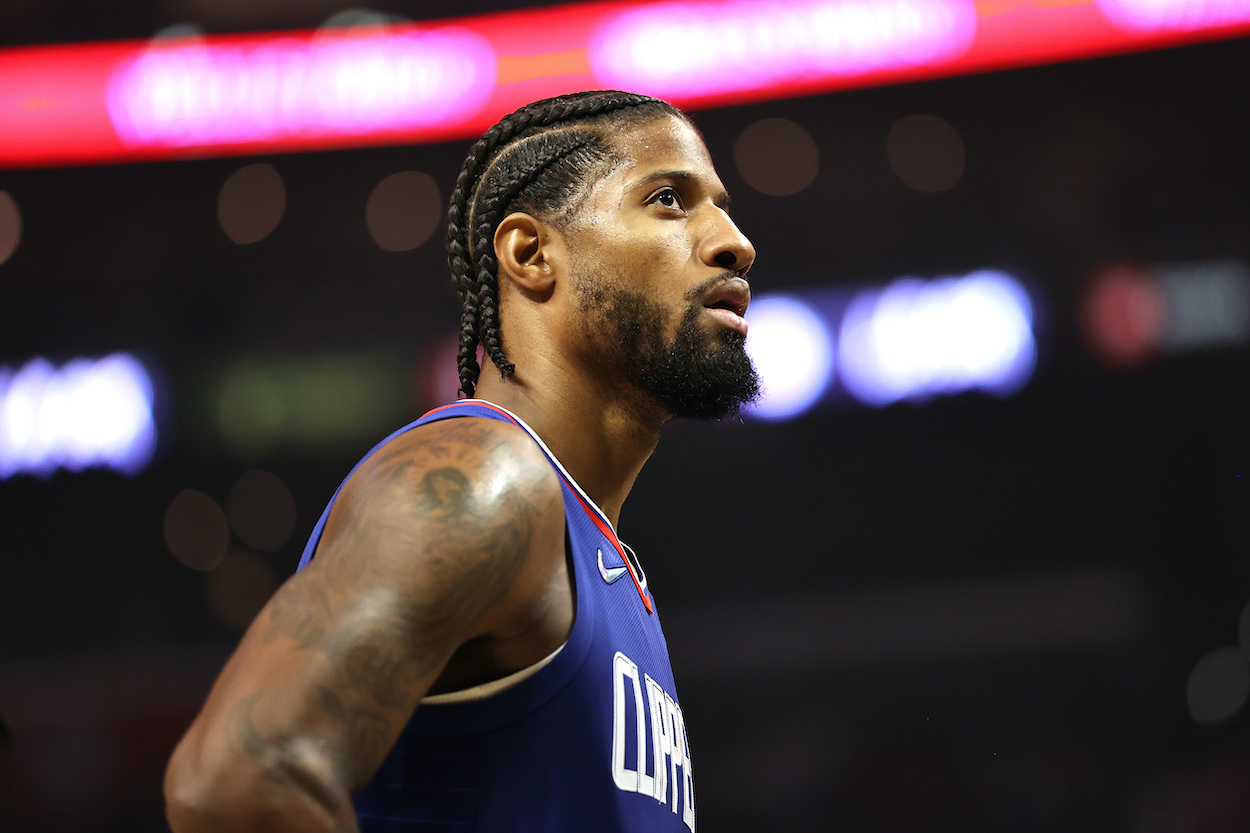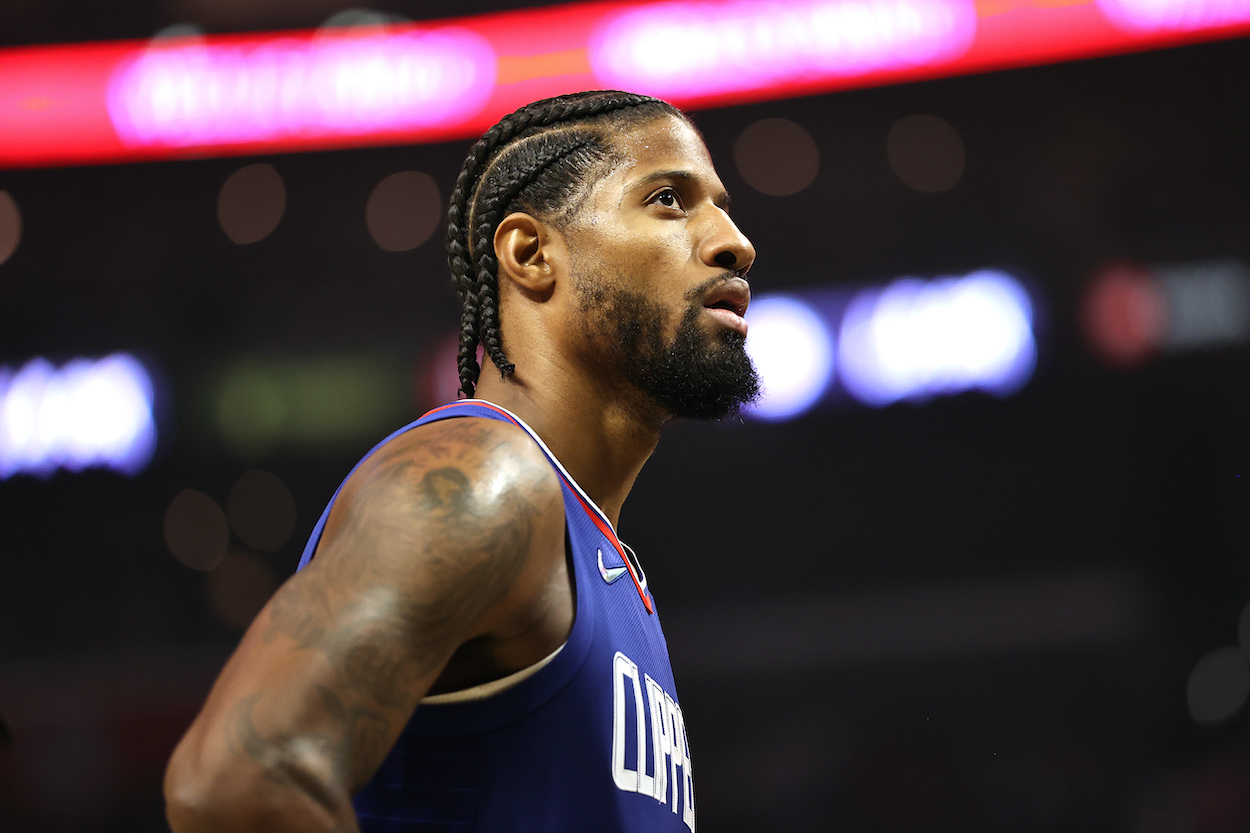 So much uncertainty surrounded the Clippers entering the 2021-22 NBA season. Without Kawhi Leonard in the lineup for possibly the entire year, LA isn't considered the bona fide title contender they have been consistently of late.
But this team has plenty of talent still on the roster, and George has proven in the past that he can be the alpha on a team with championship hopes. Even though George is set up to be the main scorer on one of the best teams in the Western Conference this season, he's still priced at a hefty 35/1 to win the MVP award in 2022.
Here's where George stacks up against the rest of the contenders this year:
Luka Doncic: +475
Stephen Curry: +600
Kevin Durant: +650
Giannis Antetokounmpo: +650
Joel Embiid: 10/1
Nikola Jokic: 15/1
LeBron James: 18/1
Damian Lillard: 20/1
James Harden: 20/1
Trae Young: 25/1
Jayson Tatum: 30/1
Devin Booker: 30/1
Ja Morant: 35/1
Anthony Davis: 35/1
Paul George: 35/1
Donovan Mitchell: 35/1
Julius Randle: 50/1
Zach Lavine: 55/1
Why Paul George is a smart MVP bet right now
You might be tempted to place your hard-earned money on Curry or Antetokounmpo because of their impressive statistical starts to the season, but George has quietly had a dominant first few games of 2021.
George opened up the year with 29 points, 11 rebounds, and six assists against the Golden State Warriors. He followed that performance up with a 41-point, 10-rebound masterpiece against the Memphis Grizzlies a few days later.
Through two games, George is leading the NBA in points per game with 35.0. He's shooting 56.3% from the field and 43.5% from beyond the arc, which would both be career-high marks for the veteran forward.
Aside from his scoring, George is also averaging 10.5 rebounds, five assists, and two steals per contest for the Clippers. Without Leonard on the court, George has been the do-it-all guy for LA here in the early stages. That should continue all season long, so he'll have a great chance to put up career-best numbers in 2021-22.
Can George realistically win MVP?
George can easily put up the stats necessary to win the NBA MVP this season, but the Clippers still have to finish as a top-four or -five team in the West for him to have a realistic chance at the award. LA has started off 0-2 with two close losses against likely playoff teams in the same conference.
With 80 games remaining on the schedule, that shouldn't be much of a worry for George bettors. Get in now at 35/1, and watch this price plummet as the Clippers start to find a groove without Leonard.
Expect George to be right in the mix with the current favorites by the end of the season, so 35/1 is an incredibly enticing price at this point in time.
All betting odds courtesy of DraftKings as of 10/24.
All stats courtesy of Basketball Reference.
Like Sportscasting on Facebook. Follow us on Twitter @sportscasting19.