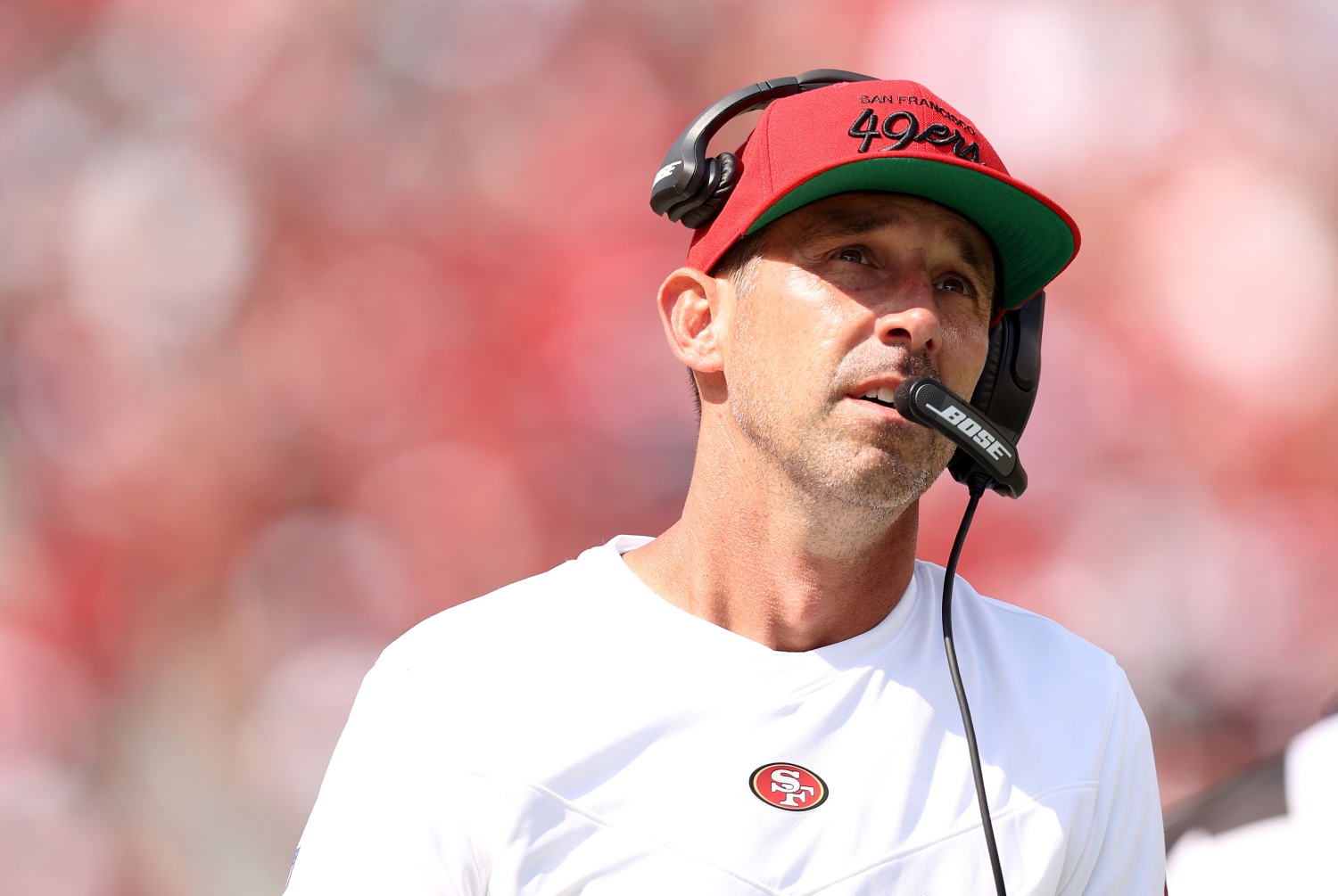 The 49ers' Latest Major Injury Blow Confirms the Curse of 28-3 Continues to Haunt Kyle Shanahan
Kyle Shanahan may be an excellent coach, but it's clear the curse of the Falcons' blown 28-3 lead still haunts him based on the 49ers' ridiculous run of injuries during his tenure.
Kyle Shanahan should have joined the San Francisco 49ers with a Super Bowl ring to show off.
But thanks to a historic collapse by the Atlanta Falcons, Mike Shanahan's son didn't get to experience the thrill of hoisting the Lombardi Trophy on stage. Instead, he earned criticism for overseeing an offense that never scored again after taking a commanding 28-3 lead over the New England Patriots midway through the third quarter of Super Bowl 51.
Of course, that didn't stop Shanahan from getting a promotion.
Unfortunately for the 41-year-old head coach, it's obvious the curse of 28-3 continues to loom large in San Francisco. After all, with the 49ers suffering another major blow to their lineup, it seems like Shanahan is destined to have another disappointing season as a result of something over which he has essentially no control: injuries.
The 49ers continue to suffer critical injury blows
The 49ers entered Week 1 with a rock-solid roster featuring a number of big-name players on both sides of the ball. However, it didn't take long for them to lose two key contributors to season-ending injuries.
Speedy running back Raheem Mostert recorded two carries for 20 yards before he hurt his knee and left the game. In addition, cornerback Jason Verrett made an early exit after injuring his knee during the 41-33 victory over the Detroit Lions. Two days later, both Mostert (torn meniscus) and Verrett (torn ACL) got placed on injured reserve.
Already down two starters, San Francisco suffered another tough setback when linebacker Dre Greenlaw was ruled out indefinitely. According to ESPN, the talented third-year pro will have surgery to repair a groin injury he sustained while returning an interception against the Lions.
With three holes to fill, the 49ers face an early challenge to overcome significant personnel losses. But that isn't anything new for Shanahan. And when you look at how things have gone since his forgettable final coaching performance with the Falcons, it's difficult to ignore his brutal run of bad luck.
Kyle Shanahan cannot escape the curse of the Falcons' 28-3 meltdown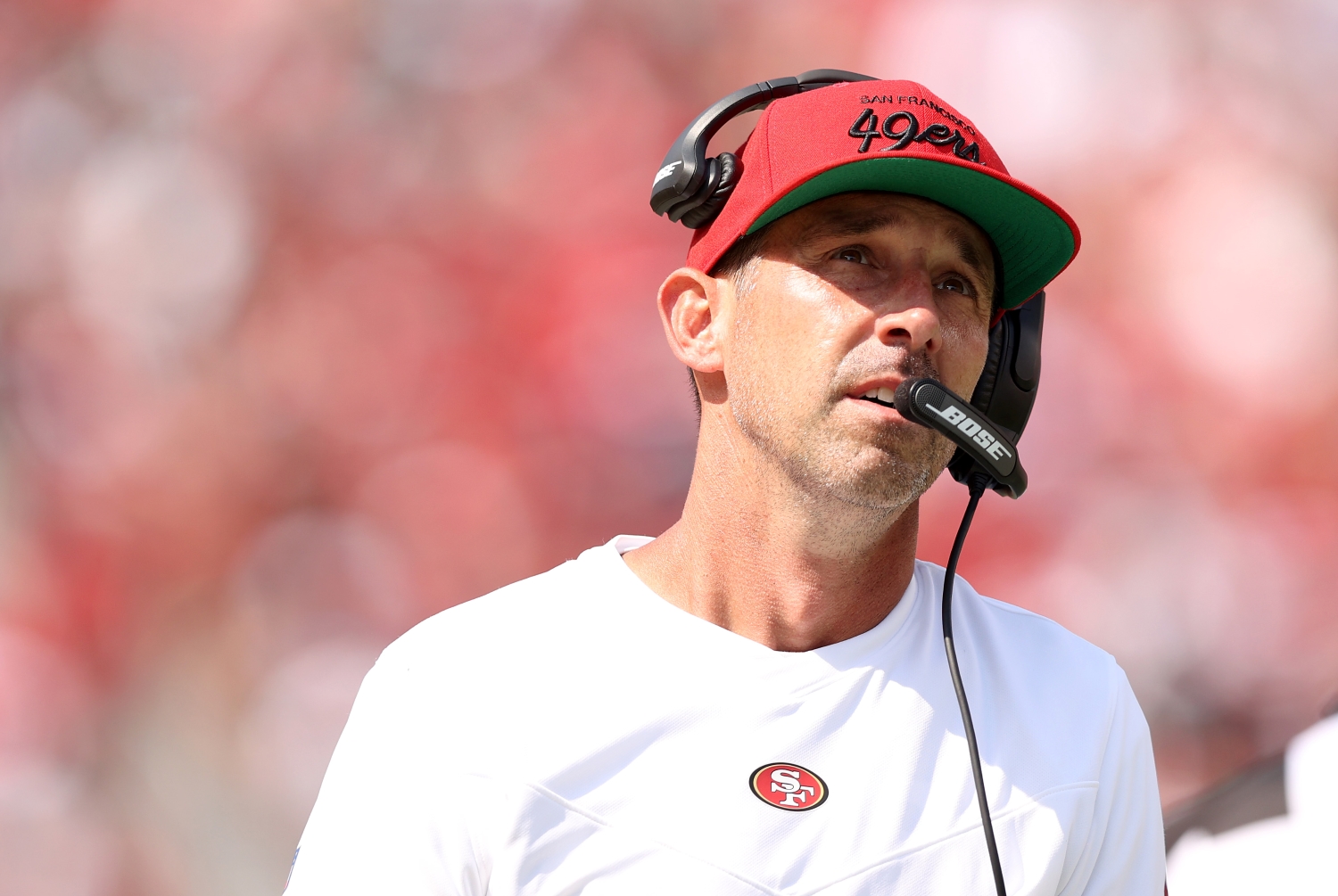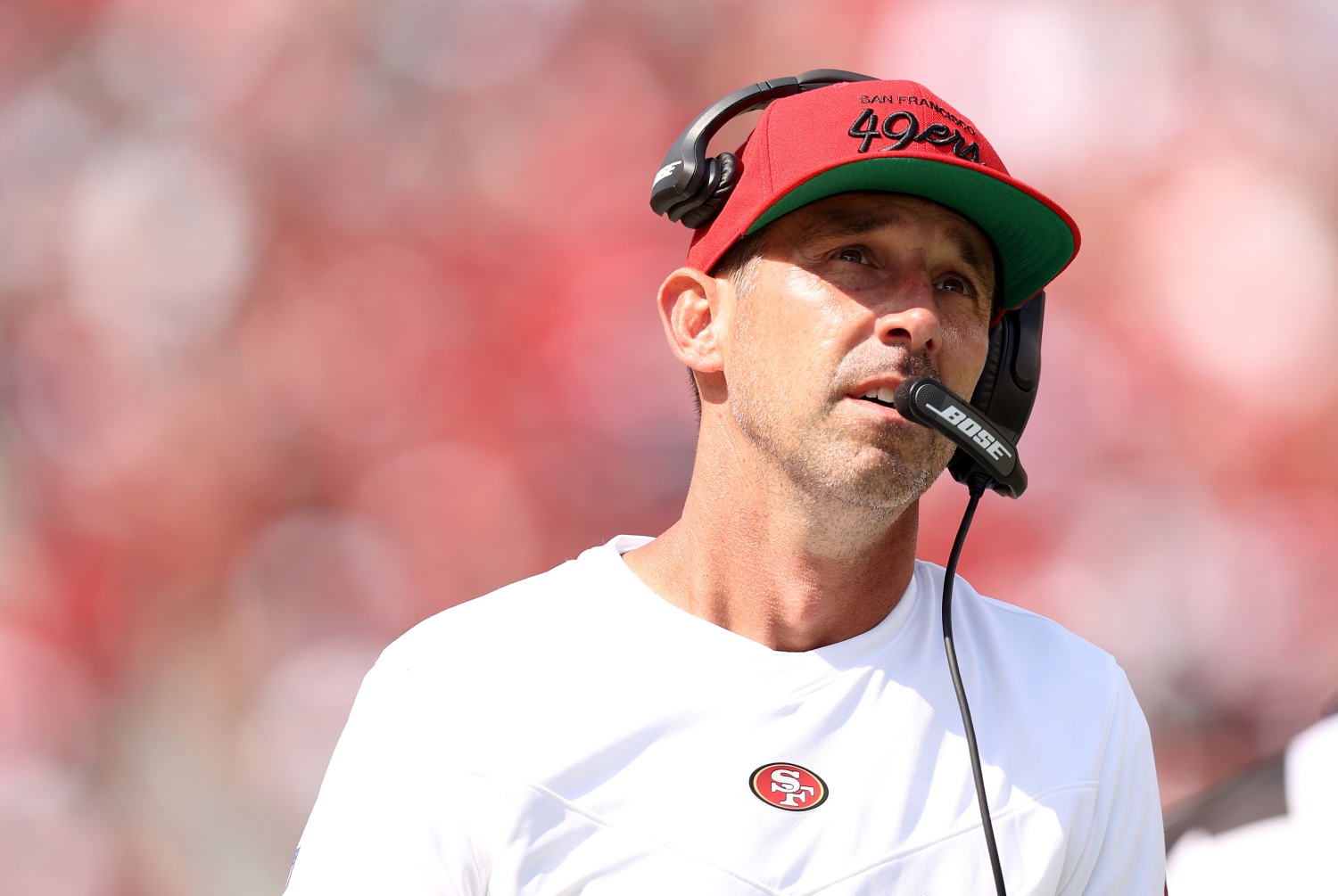 Don't believe in curses?
You may change your mind once you consider everything that's gone wrong for Shanahan since his offense failed to put up a single point in the fourth quarter of Super Bowl 51.
Let's start with 2017. Less than five months after he signed a five-year, $26.5 million deal, linebacker Malcolm Smith suffered a torn pectoral muscle and missed the entire season. Jimmie Ward, who joined the organization in 2014's opening round, only played nine games, and 2016 first-rounder Joshua Garnett didn't play a single snap. Defensive lineman Arik Armstead, the team's top pick in 2015, played a career-low six games because of injury issues.
As for the following year?
Jimmy Garoppolo tore his ACL in Week 3, and the team finished with a 4-12 record. Plus, running back Jerick McKinnon, who joined the 49ers on a four-year, $30 million contract, suffered a torn ACL right before the regular season began.
While Shanahan led his team to a 13-3 record in 2019, health problems popped up again. According to Football Outsiders, the 49ers ranked 27th in adjusted games lost (95.8) due to injuries. And let's not forget what happened when he got a second chance to win a Super Bowl title.
Will Shanahan ever win a Super Bowl in San Francisco?
Just like the Falcons, the 49ers squandered a fourth-quarter lead in the biggest game of the season. After watching Tom Brady stage a furious comeback to clinch his fifth ring three postseasons earlier, Shanahan stood on the sidelines as Patrick Mahomes brought the Kansas City Chiefs back from a 10-point deficit to secure his first.
How did 2020 go?
San Francisco ranked last in the league in adjusted games lost at 166.6. Star defensive end Nick Bosa tore his ACL in Week 2, Garoppolo played six games due to a nagging ankle injury, and the team regressed to 6-10.
With the 49ers already off to a rough start from a health perspective in 2021, Shanahan could struggle to make the playoffs, let alone win a Super Bowl title. At this point, he seems cursed, which is a shame given his well-deserved reputation as one of the most brilliant offensive masterminds in football.
But if his fifth year with the 49ers ends with a disappointing record or premature postseason exit, will he continue to call San Francisco home? With only 30 victories and 35 losses on his resume through Week 1 (not including the playoffs), he can't afford to keep falling short of expectations.
For Kyle Shanahan's sake, hopefully the NFL gods lift the curse of 28-3 off his shoulders before it's too late.
All statistics courtesy of Pro Football Reference. All contract data courtesy of Spotrac.