5 Factors That Explain the Skyrocketing Point Totals of NBA Stars
The 2022-23 NBA season has seen an average scoring pace of almost 114 points per 100 possessions -- the best such figure in league history.
It's safe to say that no other time in NBA history has witnessed a bigger team scoring output. The 2022-23 season has seen an average scoring pace of almost 114 points per 100 possessions — the best such figure in NBA history and a point and a half more than the previous season's 112.3, which was itself greater than any pre-COVID-19 season.
Dallas Mavericks star Luka Doncic has recently gone on a scoring spree, making 50 or more points in three of his previous five games. The team's recent rise in the Western Conference coincided with his scoring explosion. Both occurred during a six-game winning run.
Why are we seeing more games with players scoring at least 50 points?
It's tempting to chalk up the shift to a difference in skill alone, as The New York Times explains. But it's hard to think that a change in talent would show up so consistently over a decade. Below are five factors that explain the skyrocketing point totals of NBA stars:
1. Increase in offensive responsibility
High-scoring games are more likely when more of a team's offensive workload is given to one individual. A rise in 50-point games can be explained, at least in part, by the growing use of three-pointers in NBA offenses. However, the trend has reversed, at least for the previous two seasons.
Current players are more used to and comfortable with the three-point shot than a decade ago, making it imperative for defenses to select their poison.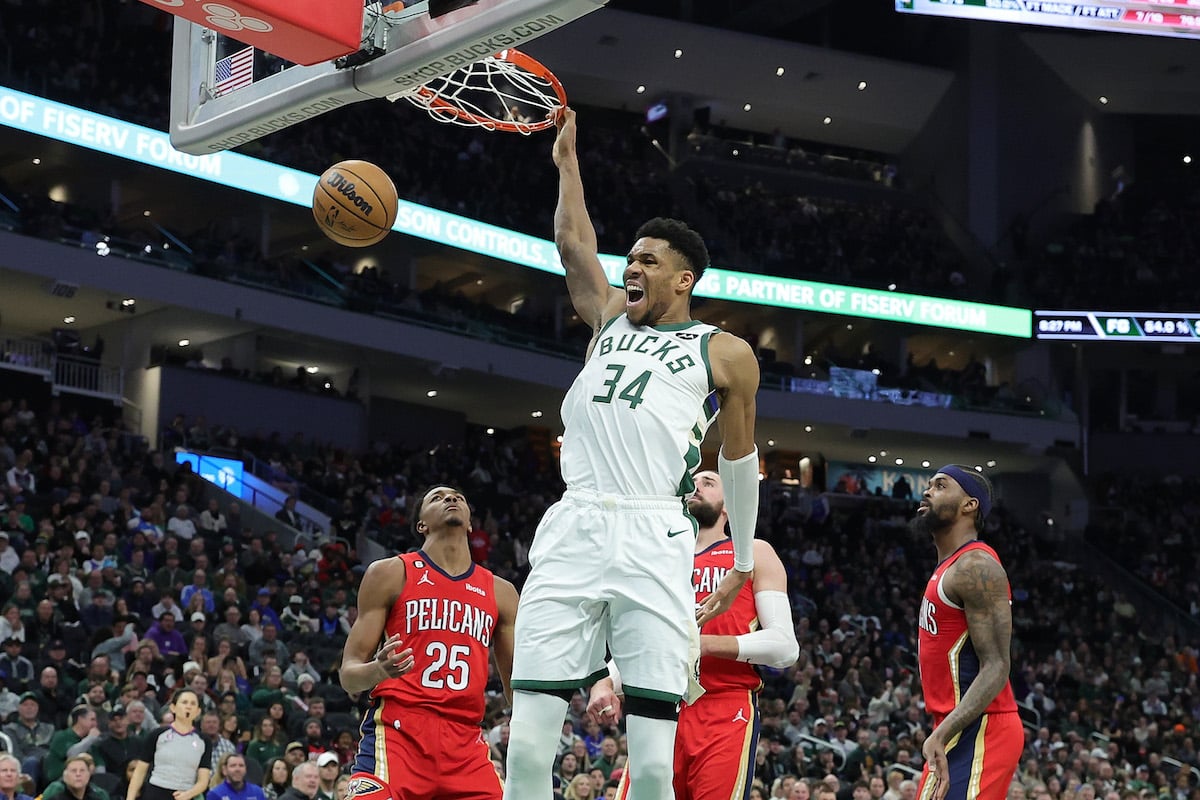 2. Talent
One can make a case that the current crop of talent is responsible for at least some of what fans see this year. Only 25 of the 144 games with 50 or more points scored in the recent decade had 60% or more of their points come from two-pointers.
In the last two years, Joel Embiid has contributed two and Giannis Antetokounmpo has contributed three. DeMar DeRozan, Anthony Davis, Ja Morant, and Luka Doncic have all contributed one.
3. Increase in the number of high-volume scorers
These days, the NBA has a greater variety of high-volume scorers than it had a decade ago, including more players who can put up points in other ways than the three-point shot.
Maybe the most dominating point scorer in a generation is Embiid. While Doncic is a master of the pull-up jumper, Embiid is averaging a career-high in free throws while making a career-low percentage of three-point attempts this season.
Antetokounmpo is an unstoppable force, capable of crashing the offensive glass with two or three steps from anywhere on the court. Ja Morant stands out from the crowd as a 6-foot-3 guard who often ranks high in the league in points scored inside the arc.
4. Increase in usage rates
The proportion of plays run by a team that includes a specific player is a crucial statistic known as the usage rate. Embiid, Doncic, and Antetokounmpo have combined for 36% of all games with 50+ points this season. According to Basketball Reference, they now rank ninth, fifth, and third in the league in terms of use rate.
5. Increase in efficiency
Lastly, increased efficiency is the most straightforward reason for this rise in point totals. This season's NBA clubs are on pace to have the best offensive rating in league history, a gain of 1.3 points over last year's record high, as NBA.com reports. This season's 47.1 percent field goal percentage is the best in 30 years.
Consider fouls, too
Last year's NBA season saw the fewest foul calls ever at 19.3 per game. And just eight seasons in the NBA's 77-year history had seen fewer foul calls per game.
It's important to remember that this season, on average, 20.5 fouls are being called per game before making the obvious assumption that this leads to higher-scoring games because of more whistling and free throws.
Statistics courtesy of Basketball-Reference.