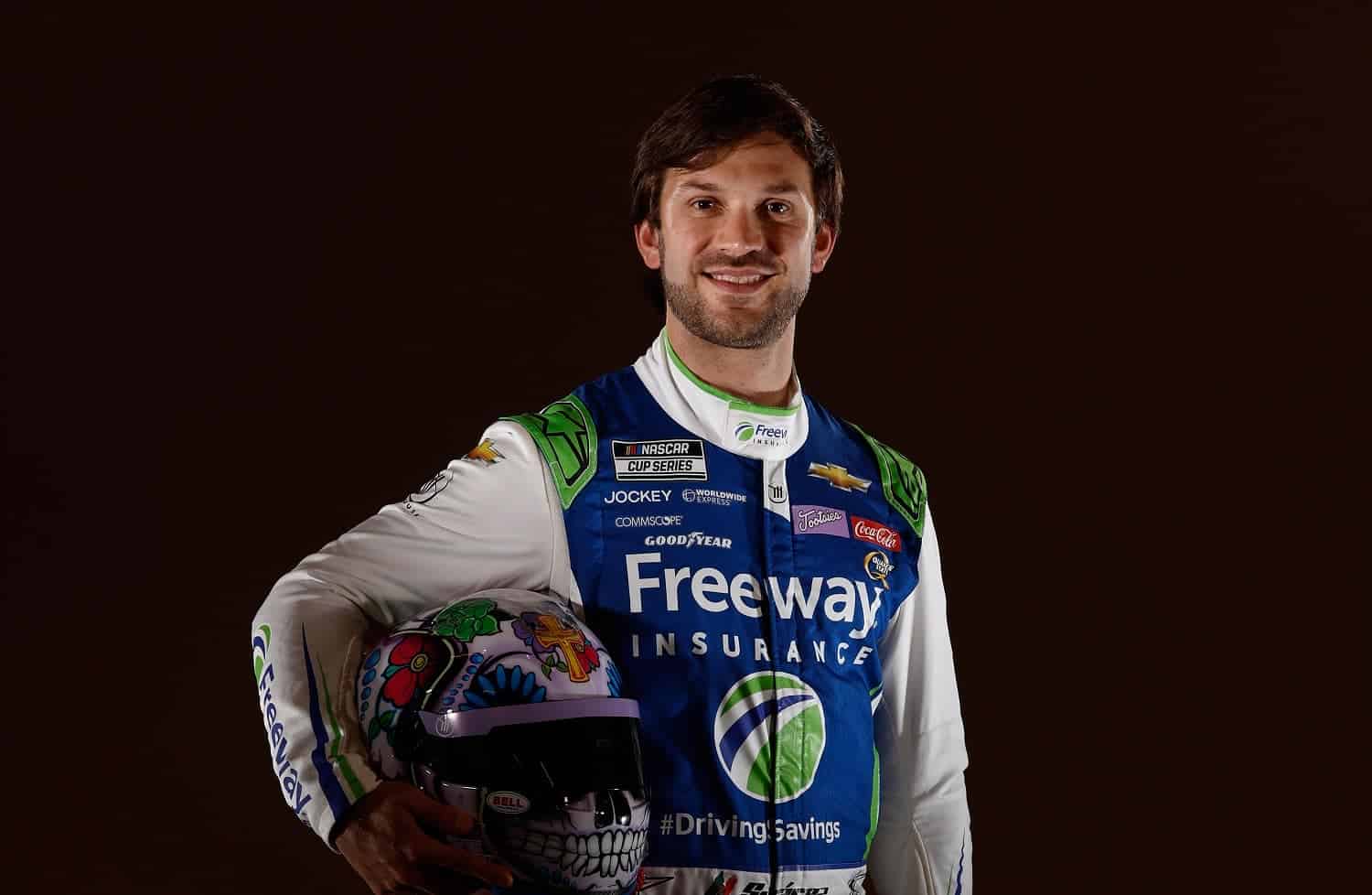 5 Key Moments in Daniel Suarez's NASCAR Career
Daniel Suarez drove for four Cup Series teams in four years but has found security at Trackhouse Racing.
Trackhouse Racing driver Daniel Suarez has already scored some significant firsts in his NASCAR career. Time will tell if he can add a Cup Series championship to achievements including becoming the first Mexican-born driver to win a NASCAR national series title and the first foreign-born competitor to earn the Rookie of the Year Award in a national series.
Here's the recap of five key moments in Suarez's NASCAR career.
Daniel Suarez did his prep work in the NASCAR Mexico Series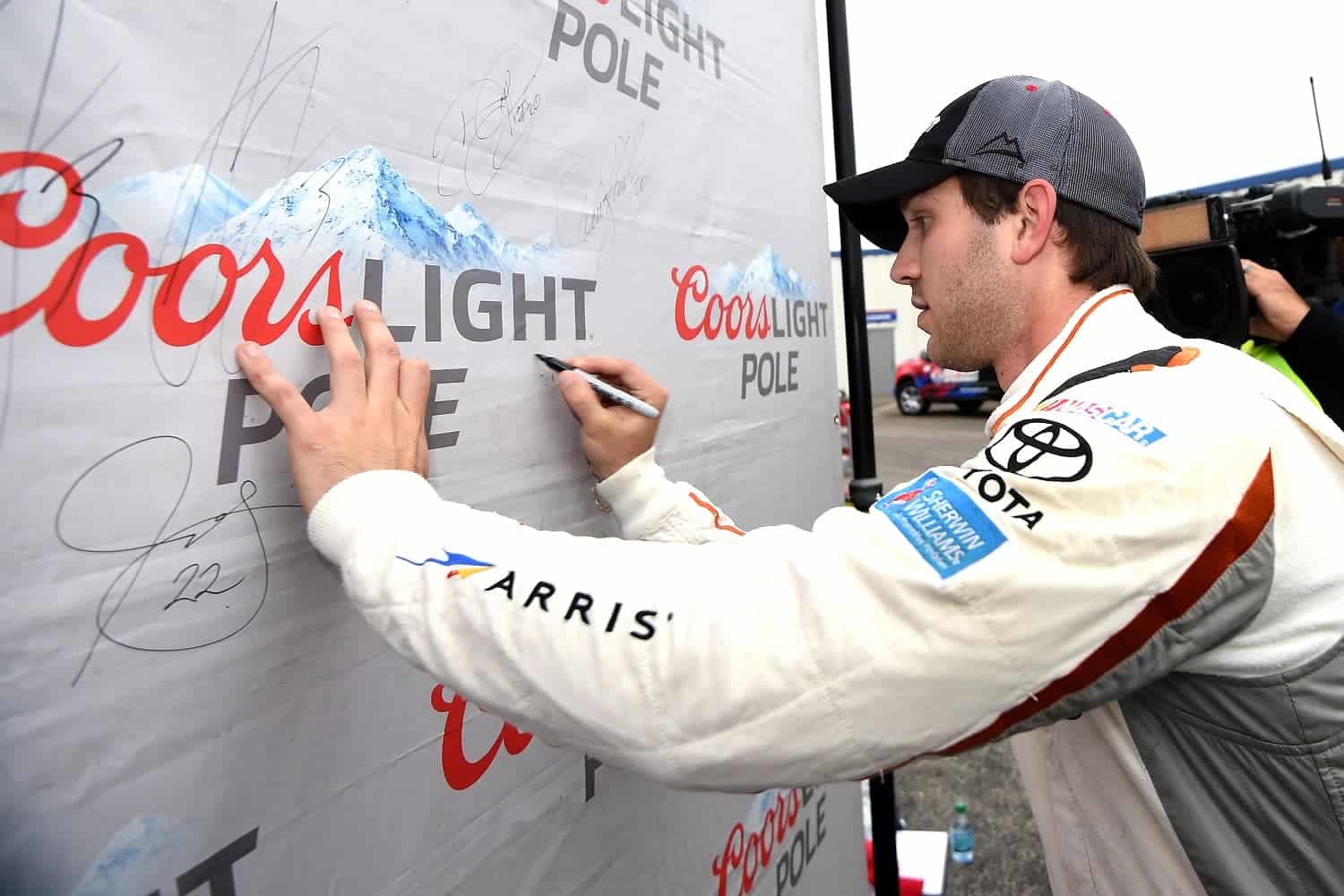 No one starts out on top, and Daniel Suarez's ascension to a full-time ride in the 2015 Xfinity Series couldn't happen without some impressive achievements setting the stage for his rise to national prominence.
Most notably, Suarez won 10 races in the NASCAR Mexico Series from 2012-14, including five that final season as a 22-year-old driver. Along the way, he secured some rides in the NASCAR K&N Pro Series, adding valuable experience.
He only won twice in the Pro Series East in 2014, but they were back-to-back and two days apart at the start of the schedule, which attracted immediate interest.
By year's end, Suarez had landed a commitment to run a full-time Xfinity Series gig in 2015 for Joe Gibbs Racing and a partial schedule in the Craftsman Truck Series with Kyle Busch Motorsports.
Quick NASCAR success set the Monterrey native up to move on
Stay too long in the Craftsman Truck Series, and the Xfinity Series and you may never make it to the ultimate goal: racing Cup Series cars on Sundays. That wasn't an issue for Daniel Suarez. Though winless as a 23-year-old Xfinity rookie, he finished in the top 10 in his final six appearances and 18 times overall in 2015 to place fifth in the standings and capture the Rookie of the Year Award.
A year later, he had a sure win at Fontana in the bag only to run out of fuel on the final lap right after then-leader Kyle Busch suffered the same fate. Nevertheless, Suarez broke to an early lead in points and captured a midseason win at Michigan International Speedway by passing Busch at the start of the white-flag lap.
A playoff win at Dover advanced Suarez into the semifinals, and he scored his history-making championship a month later by dominating early and then making a pass on Elliott Sadler with three laps to go at Homestead-Miami Speedway. He finished fifth or better in the final eight starts of the year.
Daniel Suarez replaces Carl Edwards at Joe Gibbs Racing
The timing of his Xfinity Series championship couldn't have been better for Daniel Suarez. That's because Carl Edwards retired at the end of the 2016 Cup Series season, and Joe Gibbs Racing promoted its top prospect to the No. 19 Toyota, a car that had tasted Victory Lane five times in two years.
That first season proved successful. Though only 20th in points, Suarez posted a dozen top-10 finishes, He lost out to Erik Jones for top rookie honors, but Suarez looked to be on his way to a long and successful career.
In 2017, however, he regressed slightly, placing 21st in points and showing drops in average starts and finishes. After just nine top-10 results, JGR dropped Suarez in favor of Martin Truex Jr.
A brief stint as a journeyman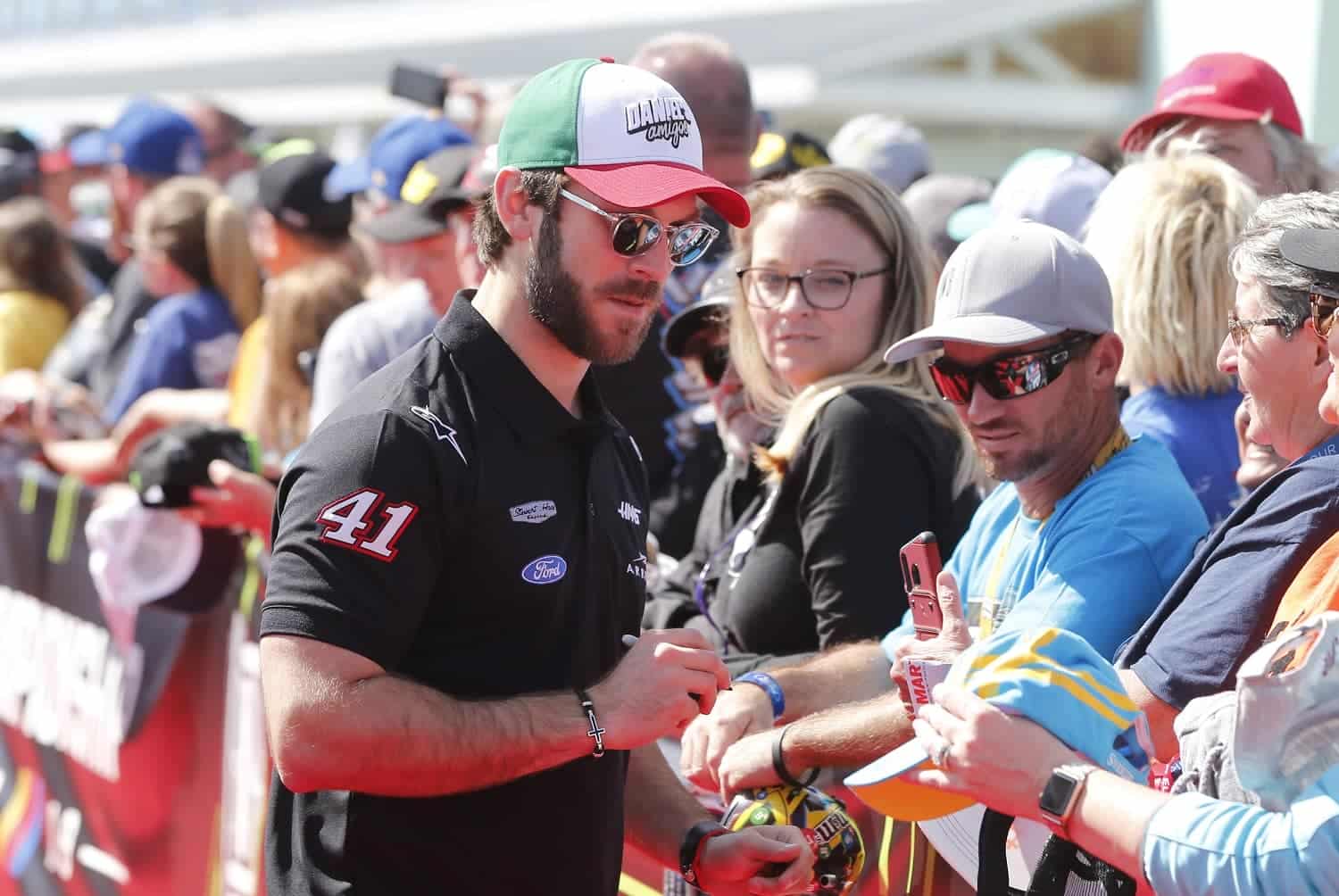 With Toyota options limited once Joe Gibbs Racing dropped him, Daniel Suarez made the move to Ford and Stewart-Haas Racing in 2019 as the replacement for Kurt Busch. Despite coming within five points of his first playoff berth, he was replaced at the end of the year by Cole Custer.
That led to Suarez spending the 2020 season with Gaunt Brothers Racing in the No. 96 Toyota for the organization's first and only attempt at running a full-time car. The team was overmatched, and Suarez finished 31st in points with a best finish of 18th at Bristol and Kansas.
Daniel Suarez got a fresh start at Trackhouse Racing
After three teams in three seasons, Daniel Suarez had one more move to make. This one proved to be a career-changer. Collaborating with Pitbull, Justin Marks launched the Trackhouse Racing team in the NASCAR Cup Series and made Suarez the team's first driver.
The 2021 season was a building year, but Suarez regained his momentum. After crashing out of the Daytona 500 early, there would be just one finish worse than 26th in the next dozen races as Trackhouse underwent a meticulous build that continued in 2022 with the purchase of the Chip Ganassi Racing assets and the addition of Ross Chastain.
Chastain became Trackhouse's first race winner, but Suarez earned his first victory at Sonoma on June 12, 2022, in his 195th career start. It launched him into the playoffs, where he made the first transfer.
The first Mexican-born driver to win a NASCAR Cup Series race finished 10th in points in 2022, capping the year by signing an extension with Trackhouse ahead of the 2023 Daytona 500.
Got a question or observation about racing? Sportscasting's John Moriello does a mailbag column each Friday. Write to him at [email protected].