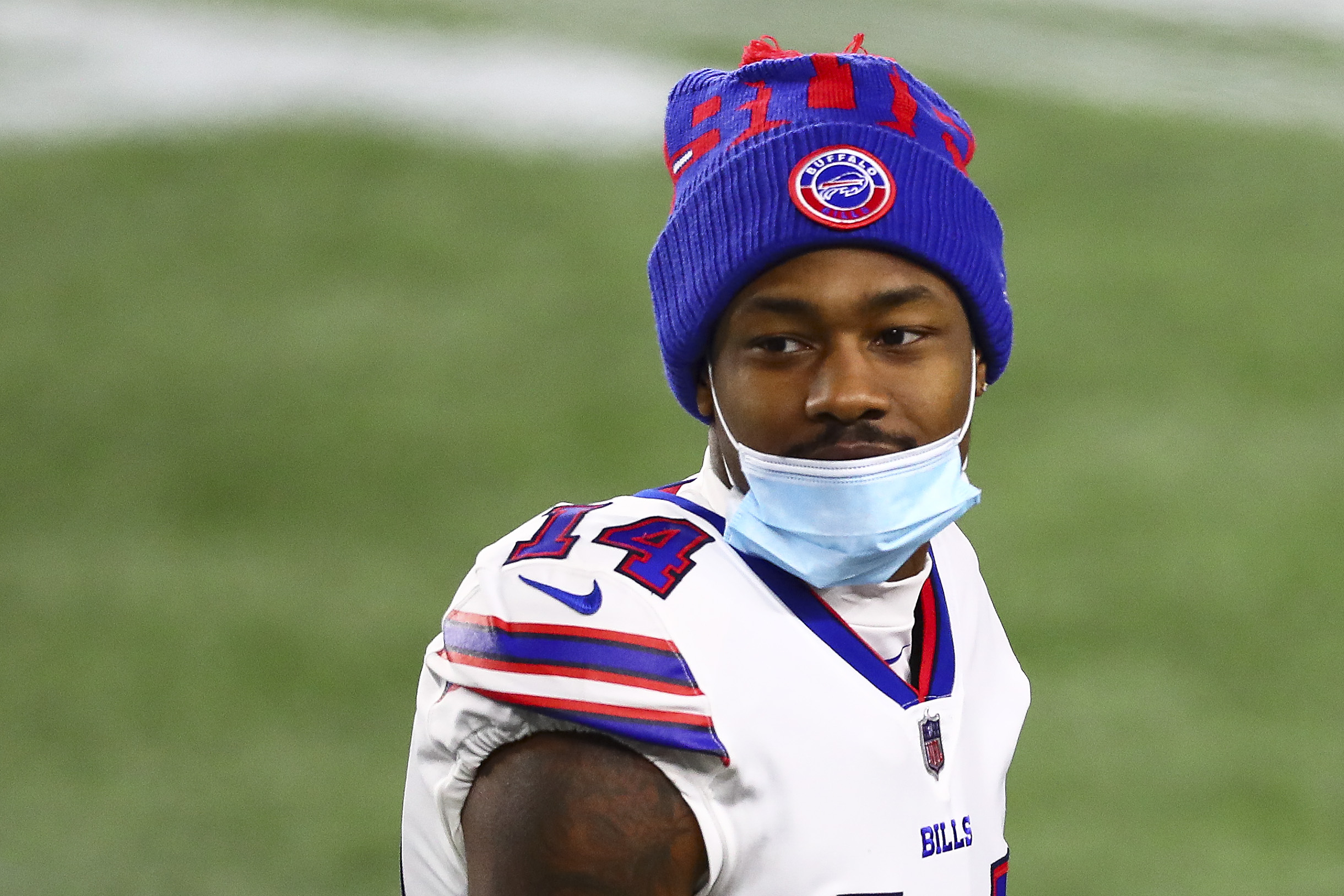 A 14-Year-Old Stefon Diggs Had to Step Up for His Family After His Father's Tragic Death
Stefon Diggs' father died when he was just 14. The young athlete had to be a role model for his family, especially his younger brothers.
Stefon Diggs had a monster season for the Buffalo Bills; he's one of the main reasons they might go to the Super Bowl. Getting to this level wasn't easy for Diggs, as he struggled with injuries in college. He also carries the pain of loss with him. Diggs' father died when he was just 14. The young athlete knew he had to step up as a role model for his family, especially his younger brothers.
Stefon Diggs' childhood tragedy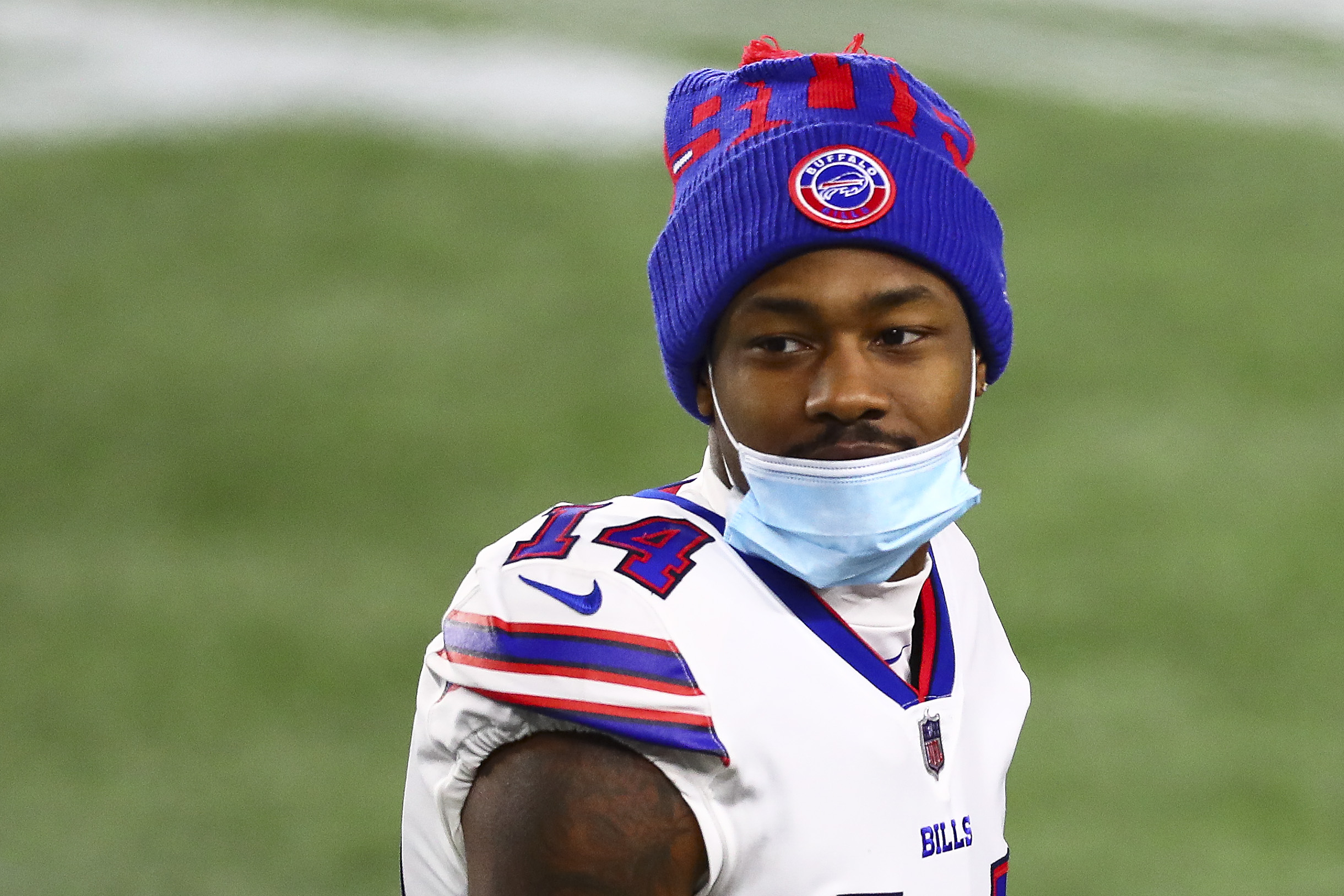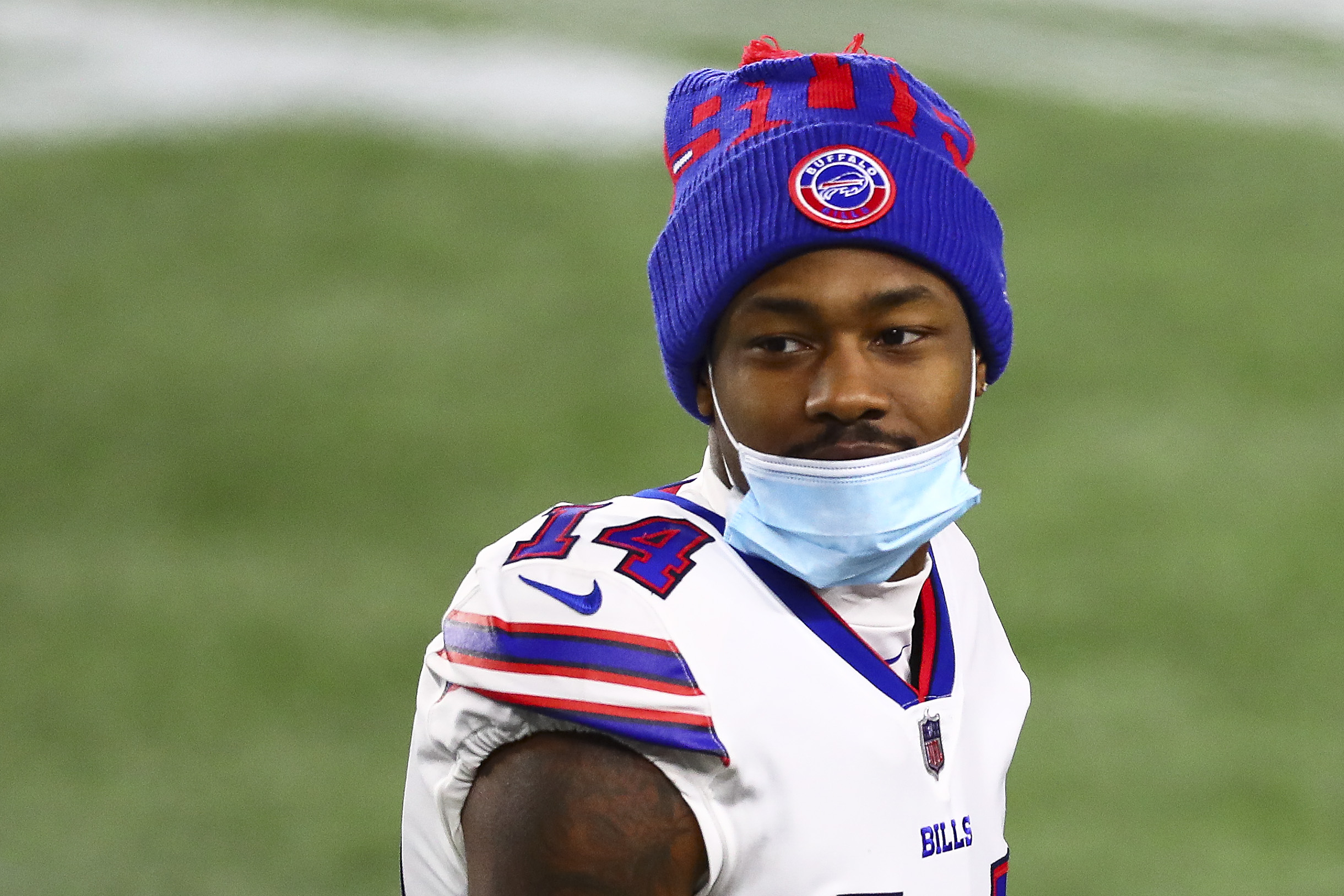 RELATED: Josh Allen Could Turn His Nuts Into a Multimillion-Dollar Business Opportunity
Diggs' father, Aron, signed him up to play football when he was five. He believed in his son and told him he'd have shoeboxes full of college recruitment letters when he was older. But the elder Diggs passed away when Stefon was only 14. With his dad no longer in the picture, Diggs did his best to be there for his family. He wanted his younger brothers, Darez and Trevon, to look up to him.
He told USA Today, "Not having a father is big. You need guidance. I know, personally, when my father died, I needed guidance, I needed somebody to show me how to be a man, how to grow up, basically how to do the right thing."
Now Diggs is that constant for his younger brothers, "They look up to me. I wouldn't want to make a bad decision and have them look at me a certain kind of way. They call me when they need something or have a question about something. My little brothers can ask me any question in the world, and if I've got the answer, I'm going to give it to them."
Diggs' college career
RELATED: Who Owns the Buffalo Bills?
His dad was right. Those recruitment offers did pour in. Diggs needed more than a shoebox to hold them all. He chose Maryland because it was close to home, close to his mom and brothers. He told GQ, "I wanted to be close to him [his brother]. And also because my mom was doing it all by herself. I wanted to be that father figure for my little brother."
His freshman year, Diggs had a great first season. He was second in the ACC for all-purpose yards (172.4) and ended his year with 54 receptions for 848 yards. But adversity was right around the corner. Diggs broke his leg and missed most of his sophomore season, and then had a lacerated kidney in his junior year.
The setbacks were tough, but Diggs prevailed. In his post for The Players' Tribune, he wrote, "That didn't deter me, though. My whole life, I knew I was going to play in the NFL. That was my goal. I knew no matter what I had to do, I was going to get there."
Diggs move on to the NFL
Diggs was right. He did make it to the NFL. He left Maryland after his junior year and headed to the 2015 NFL Draft where he was selected by the Minnesota Vikings in the fifth round. Diggs spent five seasons with the Vikings and put up some solid numbers and was even part of one of the greatest plays ever: the Minneapolis Miracle. Diggs caught and ran for a game-winning 61-yard touchdown as time expired.
But the Vikings were a running team, and Diggs felt like he wasn't seeing the ball enough. They traded him to the Buffalo Bills in 2020, and Bills fans couldn't be more elated. Now on a team with phenom Josh Allen, Diggs is his number one target, and the two have put on a clinic. He leads the NFL with 127 catches for 1,535 yards.