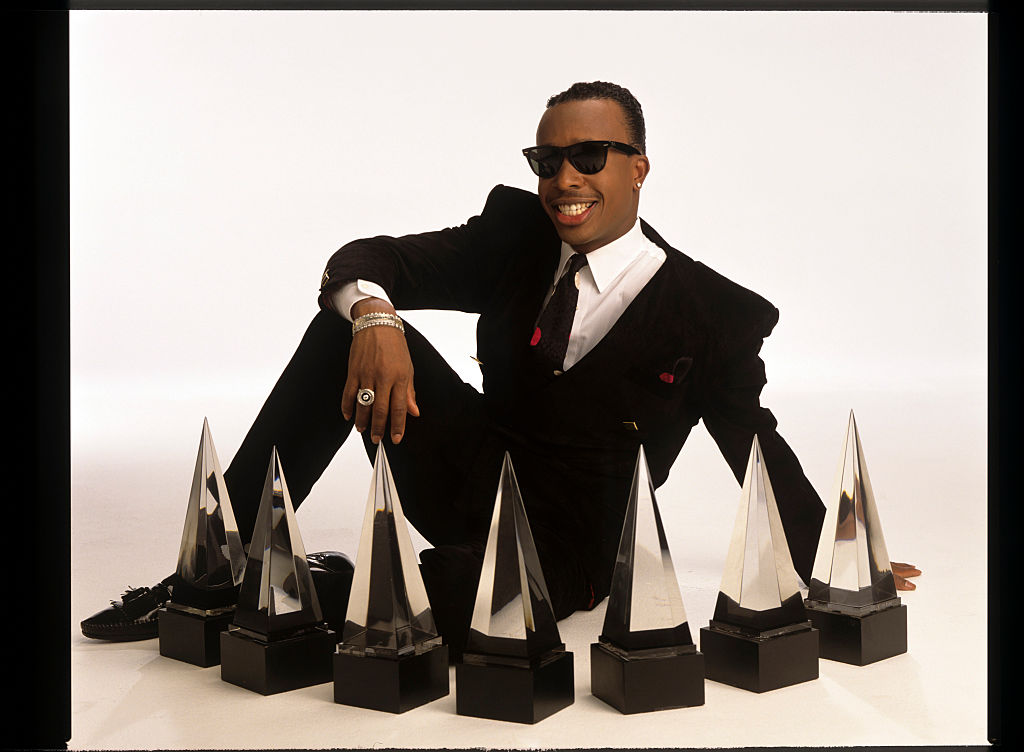 A .220 Hitter Gave MC Hammer His Name
Rap star MC Hammer was working for the Oakland A's at the age of 11 and was given his show business name in reference to one of baseball's great sluggers.
The worlds of sports and music have intercepted for years, whether it's Drake hanging out at Toronto Raptors games, Jon Bon Jovi trying to buy the Buffalo Bills, or a light-hitting 1970s American League second baseman giving MC Hammer his name.
Charlie Finley hires a kid named Stanley Burrell
Oakland A's owner Charlie Finley first saw 11-year-old Stanley Burrell in 1973 in the stadium parking lot, where he often would hang out with friends and entertain fans with his dance moves.
Finley took a liking to Burrell and gave him his start in the entertainment industry with the lofty but wildly exaggerated title of Executive Vice President. In reality, the young man who would come to be known as MC Hammer was an errand boy of sorts, paid $7.50 a game to arrange phone calls so that Finley could hear radio play-by-play of games while running his business in Chicago. Later, Burrell would sit it Finley's seats at the Oakland Coliseum and call with his own play by play.
As Burrell's responsibilities grew, he would spend time in the dugout and clubhouse, where A's players like Reggie Jackson and Rollie Fingers in the midst of a World Series three-peat tagged him with the nickname "Pipeline" because of the suspicion he was informing on them to Finley.
Burrell, an aspiring Major League Baseball player, continued working for the A's through his high school years before enlisting in the U.S. Navy.
The real origin of the MC Hammer name
Several media accounts have credited various members of the Oakland A's with giving Stanley Burrell the MC Hammer moniker. The player most frequently credited with it has been Reggie Jackson, but MC Hammer himself has said that is not the case.
Action Network reporter Darren Rovell tweeted a message last week acknowledging the 70th birthday of former player Pedro Garcia, and MC Hammer retweeted it with a note saying, "He looked at me and said, damn !!! You look like the Hammer !!!"
The "Hammer" pertained to Hammerin' Hank Aaron, who became Major League Baseball's career leader in home runs when he surpassed Babe Ruth in 1974. Garcia picked up on the resemblance between Burrell as a pre-teen and the famous baseball slugger. The "MC" prefix was added when Burrell began improvising as a master of ceremonies at nightclubs while traveling with the baseball team.
MC Hammer has frequently referred to Aaron as his hero.
As for Garcia, he had a five-year career in the majors beginning in 1973, when he played second base for the Milwaukee Brewers and was the runner-up to Al Bumbry of the Baltimore Orioles for American League Rookie of the Year.
Garcia hit .245 with 15 homes runs as a rookie, but those would prove to be his high-water marks, and he ranked first or second in the American League in errors by a second baseman in three of his first four seasons. He finished with a career .220 average.
MC Hammer soared to success in music
MC Hammer, who also went simply by Hammer, hit his peak in the late 1980s and early 1990s as a rap performer as well as a dancer and record producer. His "U Can't Touch This" crossed over to mainstream commercial radio and became a staple of stadium music, and Hammer signed on with Suge Knight's Death Row Records.
He had much-publicized financial troubles and at one time hosted a Christian ministry program on cable television.